For the second week in a row, no class sections had enough virus cases to necessitate moving from in-person instruction to online learning.
Ten of the county's 90 COVID-19 fatalities have come in the past week.
Nine employees and three pupils tested positive in the past week, district officials said.
The woman's vehicle entered a ditch and rolled after being struck by another vehicle.
ANTHON, Iowa -- Fire crews from several towns have been called to a fire at a rural property west of Anthon.
Almost 30 years after a first paved recreational trail was first laid down in Sioux City, a fully connected trail spanning several dozen miles…
Hinton schools made a similar change last week, hours after state officials announced new guidelines that no longer recommended a person quara…
The victim has been identified as a 78-year-old Hawarden man.
Early in-person voting begins Monday in Iowa and is underway in South Dakota. Robust absentee balloting is expected in all three Siouxland states.
Weather permitting, the work is expected to be completed by Oct. 16. 
The 81-year-old man has been diagnosed with dementia and may be headed to Arizona.
The Iowa State Patrol said the driver of an International Harvester truck trailer was distracted by a combine in a nearby field and struck the…
Deputies discovered someone had hung wooden boards, steel items and rocks from the bridge, located west of Hull on U.S. Highway 18.
SIOUX CITY -- The 2020 North High School homecoming activities are underway, and among the week's events, Jorge Morales, a son of Kimberly Ore…
DAKOTA CITY -- One more person has died from COVID-19 in the metro area, as the death of a Dakota County resident was reported Thursday.
According to the Sioux County Sheriff's Office, the man was driving southbound in a passenger car when he collided with a westbound Freightlin…
The man, who was not wearing a seat belt, was thrown from his vehicle when it entered a ditch and was pronounced dead at the scene.
The man had been airlifted to a Sioux Falls hospital with life-threatening injuries after the crash.
Cases have climbed more sharply in recent days in Woodbury County. Over the six days since Thursday, daily counts have included increases of 8…
STORM LAKE, Iowa -- Call it a Funvee or more correctly a Yumvee, the large vehicle in the Storm Lake Police Department fleet has been changed …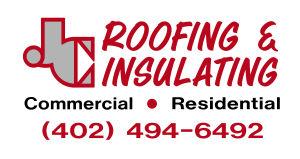 J.C. Roofing & Insulating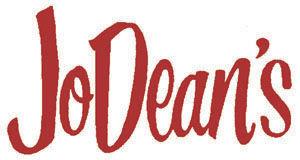 JoDean's Steak House & Lounge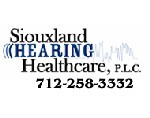 Siouxland Hearing Healthcare P.L.C.
North High School currently leads the district's three high schools in enrollment, with East in second and West trailing North by a margin of …
SIOUX CITY -- The recent spike in positive cases of the coronavirus in Woodbury County continued into the weekend, as public health officials …
SIOUX CITY -- The 2020 West High School homecoming week was held through Friday, and during the events, Gustavo Orellana Santos, a son of Mayd…
SIOUX CITY -- A portion of Larsen Park Road will close on Monday morning until further notice, so that riverfront development work can be performed.
SIOUX CITY -- Almost immediately after the dignitaries took turns extolling the virtues of the Siouxland Expo Center in a special ribbon cutti…
SIOUX CITY -- A special chair has been placed in the new Siouxland Expo Center that opened Friday, as a way to commemorate military members wh…
The Sioux City School District also reported positive tests from nine students and 17 employees this week.