Moville Fire and Rescue chief Jerry Sailer said the homeowner reported flames in a bedroom when calling in the fire. When firefighters arrived…
The classic movies that enthralled  many Gen-X 80s kids -- who are now, um, middle-age -- are revisited with the main members of the casts, wh…
LINCOLN, Neb. -- Backers of a proposed constitutional amendment to expand gambling in Nebraska believe the odds favor their attempt to gain vo…
The additional laptops give the district enough for every student from transitional kindergarten through 12th grade to have a laptop, a distri…
Fall courses semester include both online and flex classes. Flex courses will combine face-to-face, online and Zoom learning, with instructors…
There were 12 newly confirmed cases of the novel coronavirus Wednesday, out of 118 individuals tested. Woodbury County has now had more than 3…
On Wednesday, law enforcement personnel in South Dakota for the first time can immediately pull over motorists and write a ticket upon seeing …
That number of people hospitalized with COVID-19 in Sioux City hospitals has been steadily declining in recent weeks, and a statement said tho…
The work has an estimated mid-August completion date.
A press release said Yankton County Sheriff's Office deputies were pursuing a vehicle that had been reported stolen. The woman failed to negot…
The age or gender of the Dakota County who died was not disclosed. The number of deaths in county now stands at 36.
Overall, the school has an estimated cost $20.5 million, in order to open in time for the 2022-23 school year. The previous school was demolis…
SIOUX CITY -- The leader of the Woodbury County public health agency wants all local colleges and K-12 school districts this fall to require m…
The university is moving to a block schedule with mixed delivery systems, which include in-classroom, completely online or a combination of in…
A district official showed three plans: one for all in-school instruction, one for all virtual online learning and one that was a hybrid of the two.
The pool season in Sioux City will last through Aug. 2 at Leif Erikson, Lewis and Riverside pools. However, the city splash pads will not open…
Woodbury County Auditor Pat Gill on Friday said the increased use of mail ballots could push total turnout to nearly 20 percent, double the no…
At one game in Sioux City on Friday, the bleachers had been moved away from the stadium to discourage crowding. But fans were packed together …
SIOUX CITY -- Public health officials on Friday reported six more confirmed cases of the novel coronavirus in Woodbury County, while five were…
DAKOTA CITY, Nebraska -- The Test Nebraska program will have COVID-19 testing sites next week in Dakota City.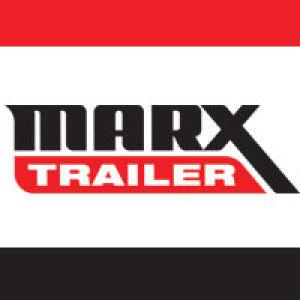 Marx Truck & Trailer Sales
JoDean's Steak House & Lounge
Playgrounds and restrooms will open for the first time, and campgrounds can be fully filled instead of at 50 percent capacity.
The number of Woodbury County residents who have died from COVID-19 remains at 42.
Taylor resigned from the board of supervisors in January, one week after vowing to fight in court the decision by the county's chief election …
The county's board of supervisors gave their support for the placement of "Historic Route 20" signage along county and state maintained roads.…
Tribal health authorities said in each case, the person had an underlying health condition. Three people in Winnebago have now died of the res…
District Superintendent Stacey Cole attended Monday's Storm Lake softball game at Spirit Lake, where she heard motorists call players "wetback…
On a per capita basis, Buena Vista County far and away has the most cases in Iowa, with 8,051 per 100,000 in population. Woodbury County is a …