CROFTON, Neb. -- Bird lovers can get an up-close look at bald eagles and other raptors during the Lewis and Clark Visitor Center's annual Bald…
Ammunition and consumer-grade fireworks were consumed in the fire. Three homemade explosive devices had been ejected from the truck during the crash.
Leah Barrett began her duties as president on January 2. She has the goal of visiting each of the 20 counties in Northeast's service territory.
SIOUX CITY -- First, a bevy of Siouxland schools called off classes and sports contests, before the snow even started Friday morning.
SIOUX CITY -- Poor travel conditions due to snowy weather have resulted in officials deciding to close government department services in Woodb…
SIOUX CITY -- Two Siouxland campaign events by Democratic presidential candidates Joe Biden and Pete Buttigieg have been cancelled Friday, due…
The Postal Service said the closure is because of health and safety concerns, but did not elaborate on what those concerns were.
As the Iowa Legislature kicks off its 2020 session, we previewed some of the most consequential and contentious topics likely to come up.
A man driving a pickup truck pulling a goose-neck trailer drove through a stop sign at an intersection and drove into the path of an eastbound…
According to the Iowa State Patrol, an eastbound Chevrolet Impala driven by a 93-year-old Mapleton man crossed the center line and collided wi…
SIOUX CITY -- The year is drawing to a close and so is the 2010s decade. For those who still feel like the arrival of the year 2000 and the 21…
SIOUX CITY -- A notable benchmark has been reached in the Interstate 29 expansion project through Sioux City, as traffic is now routed onto so…
SPENCER, Iowa -- The Iowa State Patrol and O'Brien County law enforcement agencies will have an increased presence on U.S. Highway 18 through …
HUBBARD, Neb. -- Nebraska Highway 35 is expected to reopen Friday, ending a detour that has affected Northeast Nebraska motorists.
Police said the two children in the Alex vehicle were not secured in child restraint devices at the time of the crash. One driver was cited fo…
Along with coverage of U.S. Rep. Steve King, my favorites also include very different work: a story on my oldest daughter, depression and anxi…
With severe flooding expected to become more common statewide, vulnerable "frontline" communities including the poor and people of color are l…
Officials from the sheriff's office and Kingsley Police Department found the woman behind a building, and it was evident she was dead, a news …
Owners of buildings in the downtown district, which contains approximately 50 properties along North Broadway Avenue and East Main Street, wil…
Officials said it will be a good option for people who are deaf or hard of hearing, have speech impairments or are in a dicey situation in whi…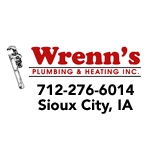 Wrenn's Plumbing & Heating Inc.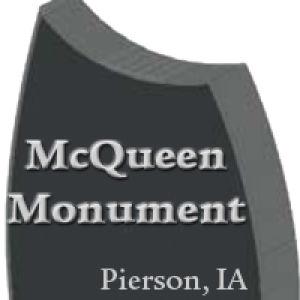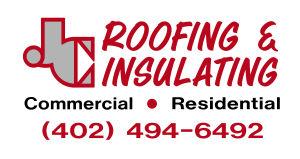 J.C. Roofing & Insulating
Once striping is completed, traffic will use the outside lanes in each direction with a turning lane in the center. Some work remains to be do…
The volleyball career for Shelby Meyer was tragically cut short at Columbia (Missouri) College after four weeks and 12 games, but her teammate…
The Sioux County Sheriff's Office said the fire occurred Sunday evening. Rock Valley Fire Department members responded to see a machine shed f…
SIOUX CITY -- The start time kept moving back in fortuitous fashion for people who wanted to enjoy the Thanksgiving holiday, but a troublesome…
SIOUX CITY -- Although they were a bit conflicted, people in line at the first Sioux City retailer to open on Thanksgiving Day afternoon also …
ONAWA, Iowa -- Iowa Department of Natural Resources officers rescued three duck hunters stranded on a Monona County lake during Tuesday night'…
Several colleges have called off classes and sheriff's offices are warning people to adjust their driving for potentially treacherous conditio…