ORANGE CITY, Iowa -- The Orange City Tulip Festival on Monday crowned Madisyn Mulder the 2020 Tulip Festival Queen.
OTO, Iowa -- No one was injured when a small fire occurred in a grain elevator on a farm property about two miles north of Oto on Friday.
"This is a symbol of Holstein," Burdette Conover, a Vietnam War veteran, said. Also, Holstein students in recent days made 16 triangle-shaped …
Incumbent mayor Jared Beymer's tenure was rattled by public controversies beginning last December, when the city abruptly put three top city o…
A $5.6 million piece of the proposal received 59.3 percent approval, just short of the 60 percent "super majority" required under state law. A…
Deb De Haan, a three-term incumbent, captured 76 percent of the vote. The mayor exhaled deeply during an interview when results became final. …
A combined 21 firefighters from several Clay County agencies were at the scene for three hours. The home suffered fire damage to one room and …
The crash was between a pickup truck and a semi. After a near-head on crash, the semi entered the ditch, rolled onto the driver's side and cau…
CEDAR FALLS -- At 8:40 a.m. Sept. 10, 2018, Cedar Falls dispatched four fire-response units — including a rescue truck with special "confined …
DES MOINES -- They came in droves, more than 13,000 of them, from Iowa and all over the country, to hear 13 presidential candidates speak.
SOUTH SIOUX CITY -- As the oral arguments before a special session of the Nebraska Supreme Court approached one hour in front of them in a sch…
We didn't know it at the time, but an Oct. 2 event by Tom Steyer -- who talked to 60 people in a downtown coffee shop about tax policy, gun co…
"Our current facilities were designed for the Baby Boomer generation, built in 1954 and 1962, and now we need the Baby Boom generation to help…
BERESFORD, S.D. -- One person was killed and two others injured Wednesday in a four-vehicle crash on Interstate 29 five miles north of Beresford.
B.J. Koch received the honor at the Iowa Student Leadership Conference in Des Moines on Monday. He had been nominated by the East High Student…
Traffic counts have increased by as much as 32 percent over last year, and operators of businesses along the highway across Northwest Iowa "ha…
The company is selling its Sheldon and Orange City operations to focus on theaters in Omaha and Sioux City. The latter underwent nearly $1 mil…
Both vehicles came to rest in the ditch, and a passerby extinguished a fire that had started under the hood of one. The driver of one car was …
WINNEBAGO, Neb. -- The Winnebago Tribe has received more than $1 million to address juvenile justice issues.
Reggie Torno, who lives in rural Sioux City, spends a lot of time observing trees and foliage, particularly this time of year. "The leaves sho…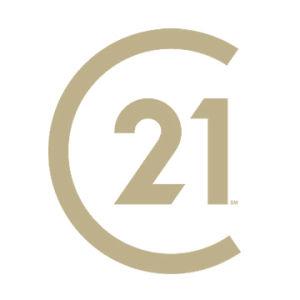 Eric Banks, Century 21 Prolink


SIOUX CITY -- Public input meetings will be held next week as the Siouxland Regional Transportation Planning Association works to set a long r…
Aiming to get young people to read, Sheldon High School senior Sami Noteboom has been hiding nearly 200 books in plastic bags, hoping that kid…
PENDER, Neb. -- The Nebraska Department of Transportation on Saturday will reopen a bridge near Pender that has been closed since it was damag…
SIOUX CITY -- His investigative journalistic tasks were portrayed by Robert Redford, an iconic actor for both his top roles and great looks, i…
Some of the colleges are seeing notable enrollment benchmarks. In totals compiled by the Journal, new records and near records in varying cate…
MAURICE, Iowa -- Three Sioux County government entities have been honored by the Iowa League of Cities for their collaboration in developing a…
LITTLE ROCK, Iowa -- A truck driver hauling manure was seriously injured Tuesday after his truck rolled on a rural Osceola County road.