BLENCOE, Iowa -- A Little Sioux, Iowa, woman was injured early Wednesday in a two-car collision north of Blencoe.
CHEROKEE, Iowa -- A Cherokee couple reported missing on Monday was located Tuesday afternoon after the two were involved in a traffic accident…
OMAHA -- Residents living near the Missouri River, especially in Siouxland and to the north, should have few worries about seeing the river ou…
REMSEN, Iowa -- The Iowa Department of Natural Resources is investigating a manure spill and fish kill in a creek near Remsen.
PRIMGHAR, Iowa -- U.S. Highway 59 south of Primghar will be closed to traffic Monday for a bridge removal.
U.S. cities and counties are set to receive direct payments from the American Rescue Plan Act, a $1.9 trillion stimulus bill signed by Preside…
Local government officials in Siouxland are still in the early stages of determining how much federal COVID relief dollars they will receive a…
DES MOINES -- A Primghar, Iowa, physician assistant who had sex with a patient has had his state license reinstated.
NORFOLK, Neb. -- Resurfacing of a section of U.S. Highway 20 in Dixon County is scheduled to begin Monday, according to the Nebraska Departmen…
STORM LAKE, Iowa -- Some Storm Lake residents are being asked to boil their water after a water line break forced the city to shut off water i…
YANKTON, S.D. -- Authorities have released the name of a Yankton woman who died as a result of a Friday crash north of Yankton.
INWOOD, Iowa -- A West Lyon Community School District third-grader died Friday after the car in which she was riding struck a school bus.
LE MARS, Iowa -- RAGBRAI officials announced this week that the 48th annual ride will officially proceed this summer. 
MARTINSBURG, Neb. -- Work is scheduled to begin Monday on Nebraska Highway 9 north and south of Martinsburg.
"She was one of my best friends for 30 years...I will miss her patience, advice and wicked sense of humor. She was a once-in-a-lifetime friend…
The measure gained only 49.9% of voters' approval. A 60% majority was required for passage. 
The bond issue passed overwhelmingly with 96.8% of ballots cast in favor.
Crews ventilated the first, second and third floors and the basement before residents were allowed to return inside.
"We ended COVID in a good financial position," Reynolds told the Journal Editorial Board. "You shouldn't punish states that do that."
The proposal includes $18 million for a new elementary school and high school upgrades and $2.1 million for a community-operated daycare.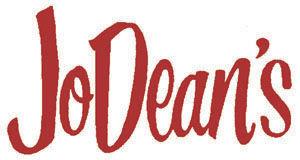 JoDean's Steak House & Lounge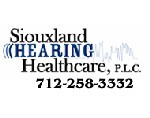 Siouxland Hearing Healthcare P.L.C.
Voters will render judgment on essentially the same plan that narrowly missed approval a year ago. If approved, the bond issue would provide f…
VERMILLION, S.D. -- A natural gas leak prompted the temporary evacuation of a University of South Dakota residence hall Saturday evening.
Including wages and benefits, the district placed the total increase for its proposed package at 1.31 percent, compared to the union's opening…
The fire is believed to have started in the kitchen area.
Many students have returned to physical classrooms, but some have opted to continue learning from home. We asked them what they like most about it.
SIOUX CITY -- The streak of school weeks with no positive novel coronavirus cases for Sioux City School District students is continuing, as Fr…
The Sioux City Education Association, which represents roughly 800 teachers, proposed raising annual teacher base salaries to $38,127 for the …