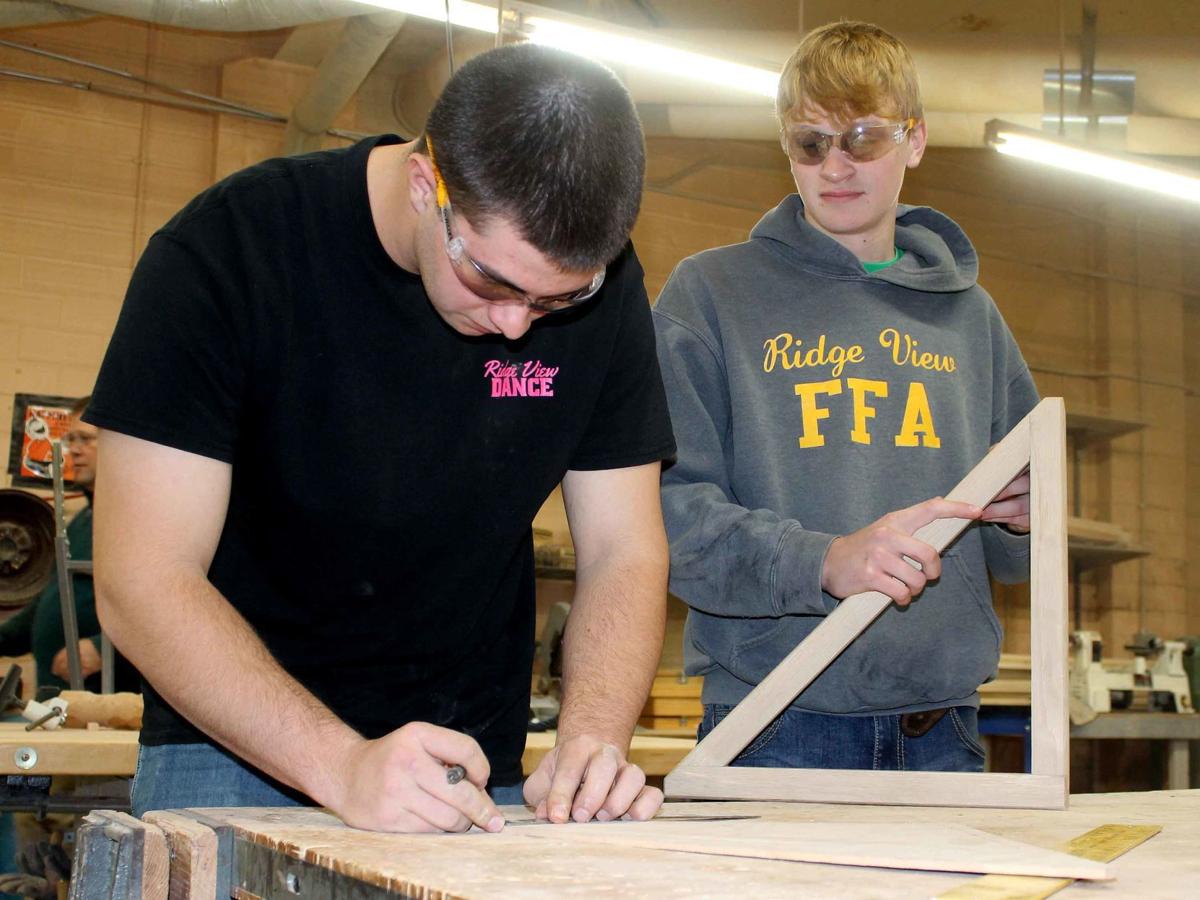 HOLSTEIN, Iowa -- From an eye-grabbing Avenue of Flags to teenage school students crafting cases for flags for much older veterans, the American banner gets special attention in Holstein.
As a Vietnam War veteran, Burdette Conover is one of the older military members of the American Legion Dessel-Schmidt Post No. 225. Conover is proud of the attention the Avenue of Flags begun by the post has gotten, when hung in a patriotic display for days near the Memorial Day holiday and also Veteran's Day on the city's south edge, visible from U.S. Highway 20.
Conover said the flags, totaling about 480 as the number keeps going up since the start in 2012, are placed this week for a shorter time than for the May holiday, so they won't get damaged in poor weather conditions. The legion workers usually get going by the Saturday before Veteran's Day, although they may wait for later, if precipitation or winds will be problematic.
Regardless of the duration, Conover said people love the Avenue of Flags.
"They really appreciate the fact that this is a symbol of Holstein," he said of the display that included about 130 flags in year one, before nearly quadrupling to 2019.
Conover said the flags can be placed within an hour, since up to 50 people may volunteer, including some who aren't in the legion group.
"The support we have from our local school and the community is just unbelievable. I am proud of Holstein," he said.
Additionally, students under the direction of Ridge View High School industrial technology teacher Scott Phelps in recent days made 16 triangle-shaped flag cases, with plexiglass on top to reveal the folded flags.
"Our kids have really gotten into it. Every year, we've made more," Phelps said. "I asked for volunteers, all their hands raised up."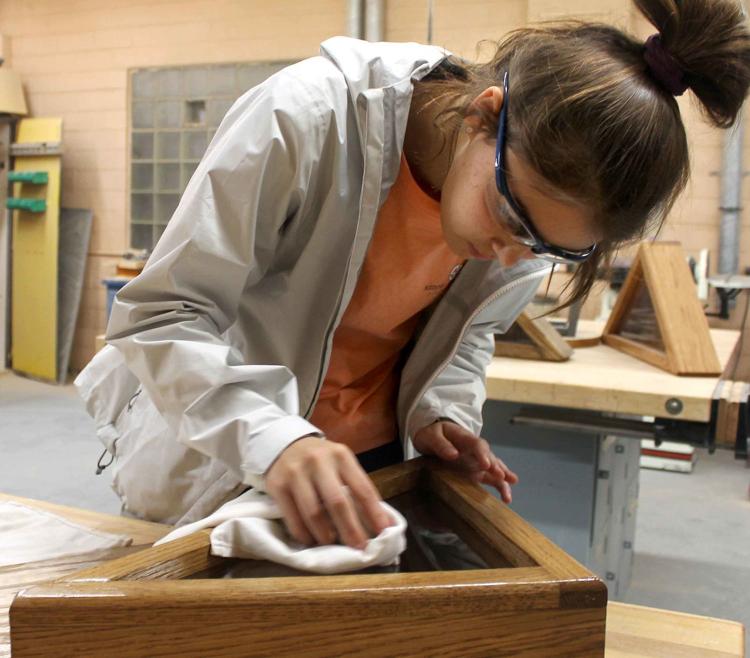 This year, 10 cases will go to veterans in the Holstein legion post, and six will go to another post in Early, Iowa, 20 miles away.
You have free articles remaining.
In a class on Oct. 30, six students in the Introduction to Woodworking class were in finishing stages of the cases. Sophomore Graca Goettsch polished the glass on several, while junior Jaxon Smit and senior Tate Phillips worked together on some portions of the project.
Including previous years, Phillips has made four cases, in a task he's enjoyed.
"I like to build stuff with my hands...What slows you down is the gluing and staining," he said.
There is a history of military service in Phillips' family, including his maternal grandfather, Harold Post, serving in Vietnam, plus uncles and cousins. Phillips has enjoyed the effusive comments from veterans getting the flag cases.
"It is cool to hear feedback about them," Phillips said.
It takes 13 folds to get the flags into the case. A flag-folding ceremony will detail how the first fold, for example, is said to be a symbol of life.
The second fold represents belief in eternal life. The seventh fold pays tribute to the men and women in our military branches, soldiers, sailors and Marines who protect the flag against all enemies.
Phelps said there's no doubt the cases make an impression on the vets.
"It has been pretty gratifying. A lot of the veterans write a letter of thanks to the school. I'll read it in class -- you can tell it means something to them," Phelps said.
First train in Sioux City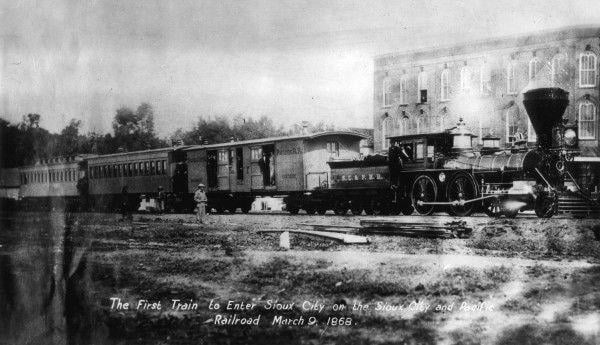 Elevated Railroad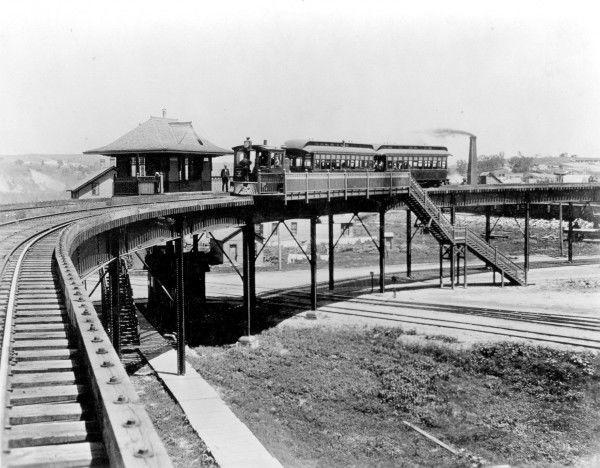 Union Depot construction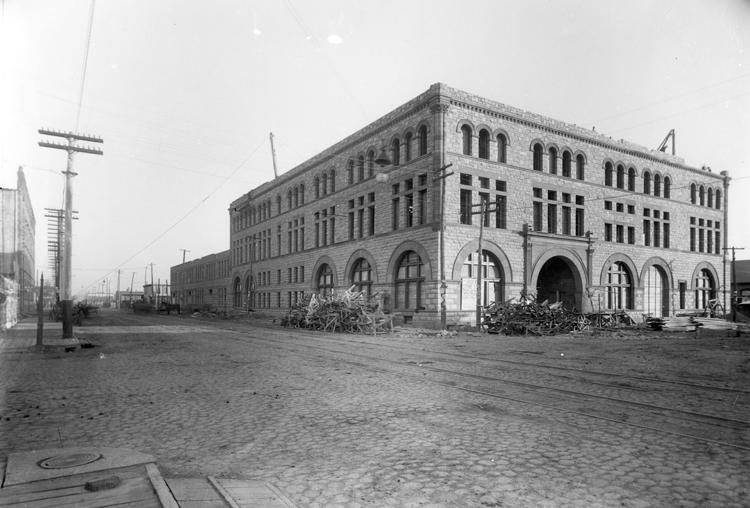 Trains in Sioux City in 1895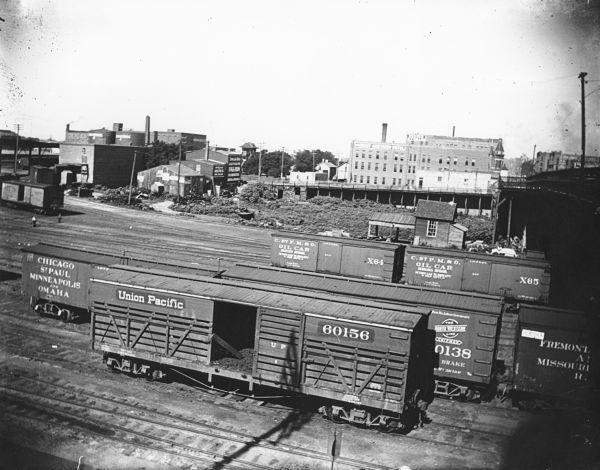 Floyd Monument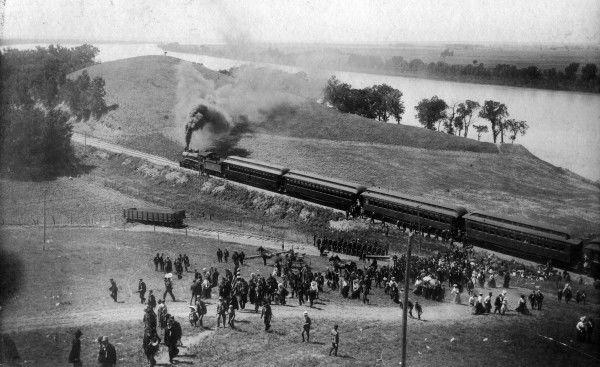 1904 Railroad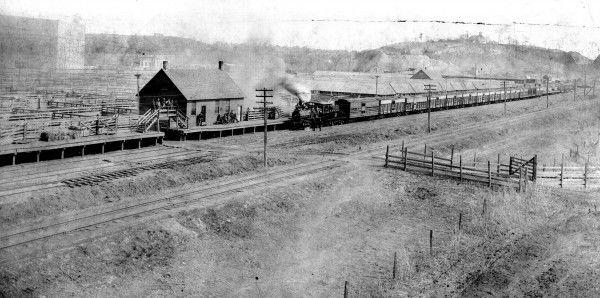 William Howard Taft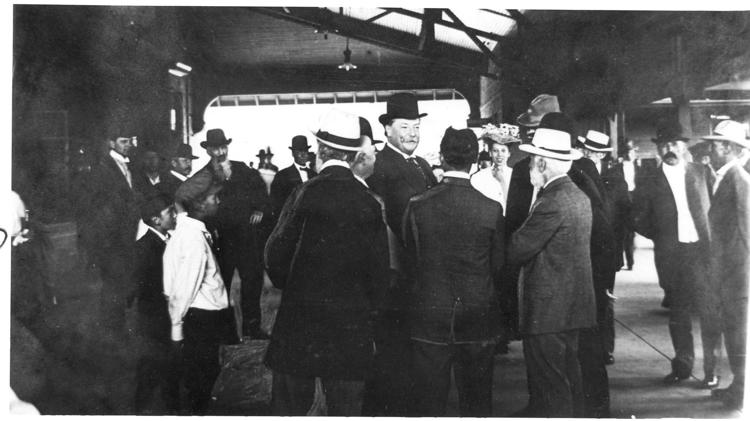 Steam railroad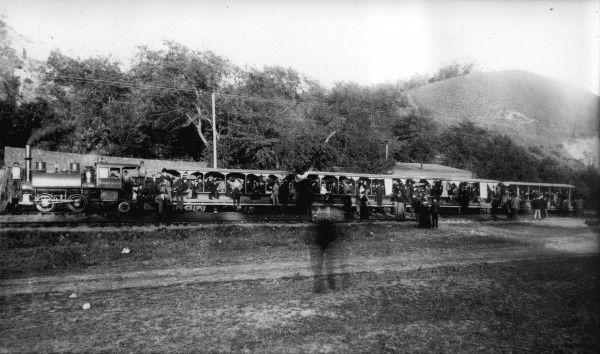 Great Northern railroad switch yards

Riverside Railroad drawing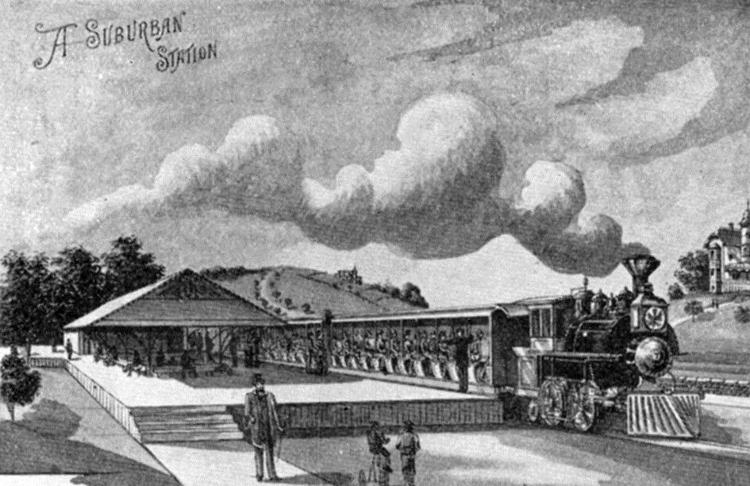 Flagmen work main street crossings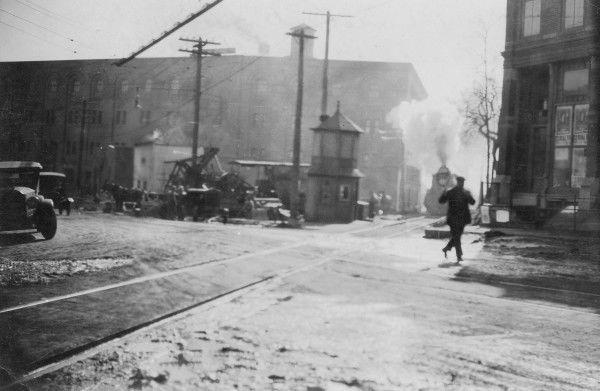 Parade entry
Elevated railway piers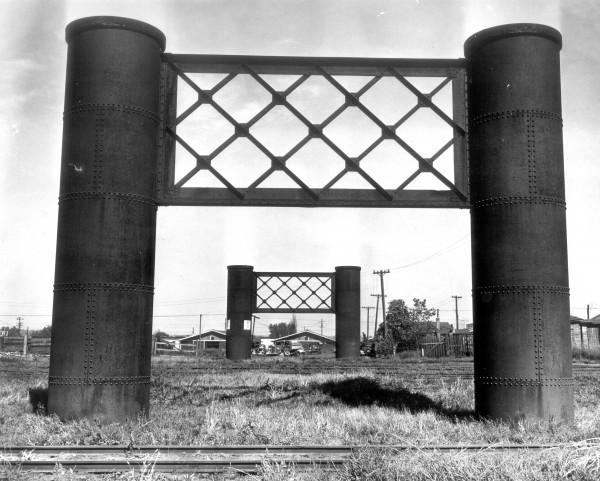 Chief Ironhorse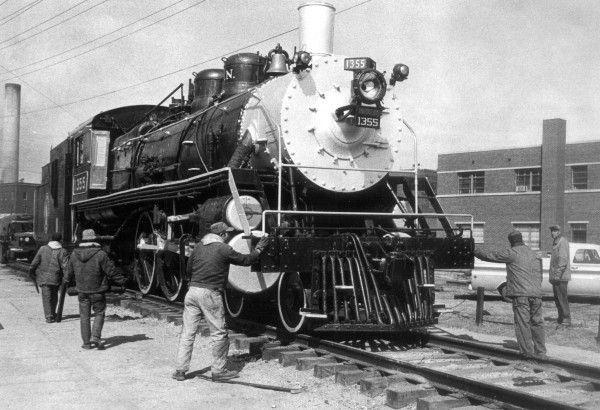 Iron Horse, 1968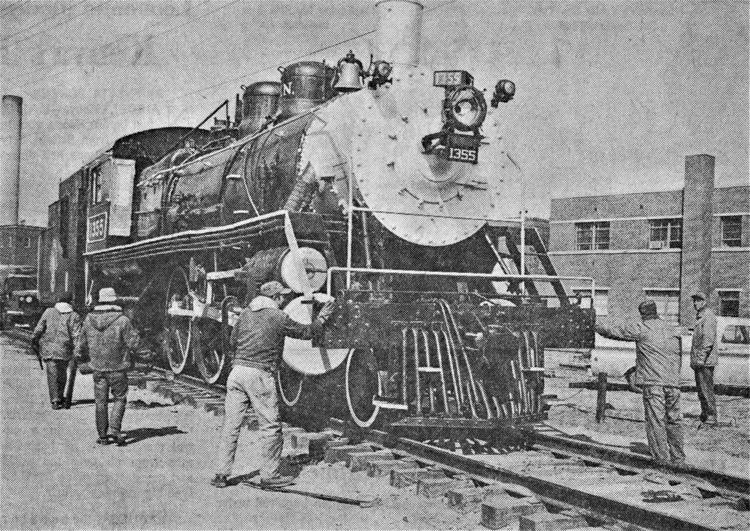 Ag-Rail Festival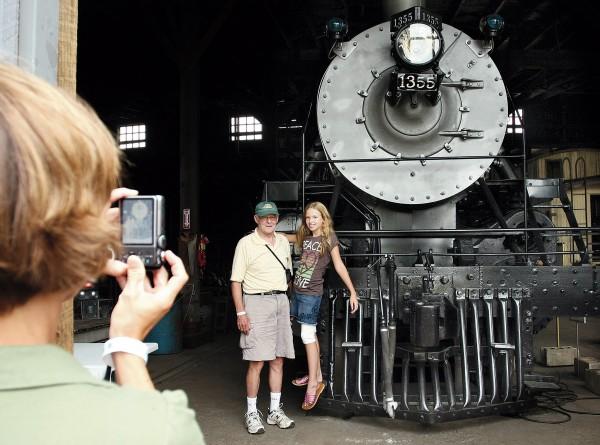 Siouxland Historical Railroad Association rail and ag days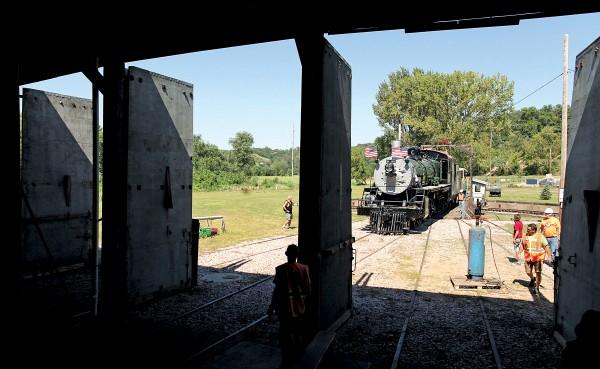 Endangered species caboose