Kelly Garcia, interim director of Iowa's public health department, told reporters Monday night the state will now record COVID-19 deaths based on federal cause-of-death coding, which is based on the death record completed by the health care provider.
The change resulted in the net addition of 177 additional COVID-related deaths in Iowa as of Monday evening, pushing the state total for the pandemic to 2,898.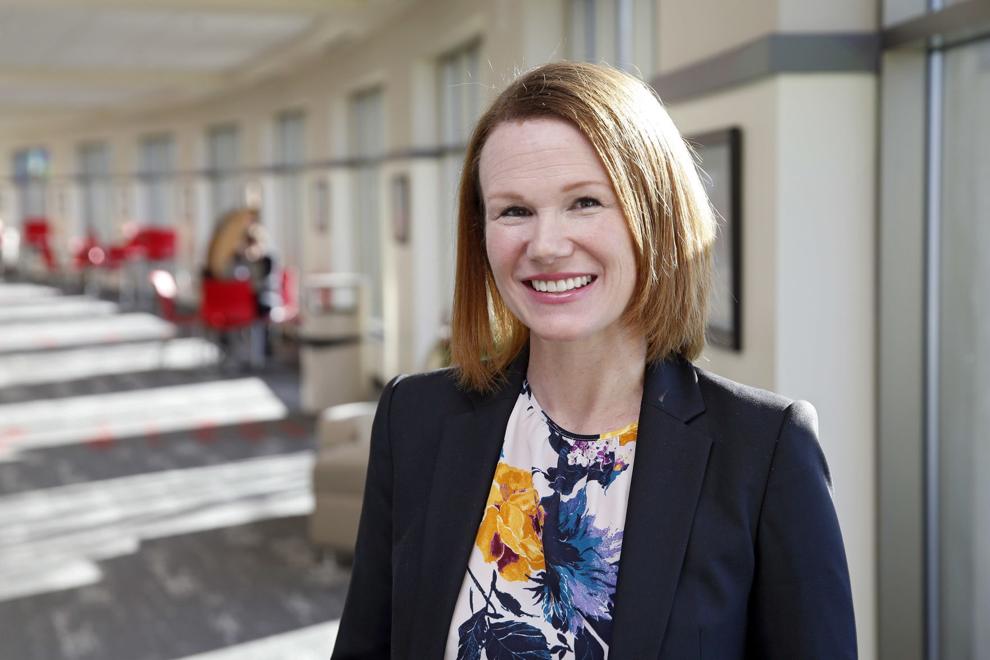 "We've recognized a need to adjust our death reporting," Garcia said.
In Northwest Iowa, the biggest revision from the change in methodology came in Woodbury County, where the number of deaths tied to COVID-19 officially dropped from 140 to 126.
Six of the 14 counties in The Journal's coverage area saw death numbers rise or fall by one, while three -- Woodbury, Lyon and O'Brien -- had double-digit changes.
Under the old system, the state recorded a COVID death when a positive test result in the state system matched with a death certificate. Up until Monday, if a person's death was deemed COVID-related by a physician but the deceased did not have a positive test on file, the state did not record that as a COVID-related death.
With the new system, only the COVID cause-of-death coding is required for the state to recognize it as a COVID-related death. A matching positive test is not required.
Garcia said the change will provide better consistency in reporting between county, state and federal government public health agencies, and will better enable researchers in the future to examine the impact of COVID-19 on Iowa.
Siouxland District Health Department Deputy Director Tyler Brock said Tuesday he agreed the change "will make for more consistency" in reporting.
Brock said a reason for the drop in Woodbury County deaths isn't entirely clear, but it might indicate the people who died had other underlying medical conditions, besides COVID-19, that were a "predominating" factor in their ultimate deaths, as determined by doctors signing death certificates.
With the change, the state's public COVID data changed Tuesday morning. The new recording system was applied retroactively to the start of the pandemic in March. Some counties saw an increase in total COVID-related deaths, while some will see a net decrease.
In Lyon County, the number of deaths jumped by 11, from 10 to 21, and in O'Brien County the total surged by 10, from 32 to 42. The official death toll rose from 29 to 33 in Sioux County, from four to 10 in Cherokee County and from 14 to 17 in Buena Vista County.
The counties that had deaths rise by only one were Clay, Osceola and Monona. The counties showing COVID-19 deaths dropping by one included Dickinson, Sac and Crawford.
Other area counties with an official reduction in deaths were Plymouth, where the total fell by 8, from 45 to 37 and Ida, where the number dropped by 2, from 16 to 14.
"This information will be helpful for national comparisons, and I believe it will also be helpful when we compare causes of death over the course of the entire 2020 calendar year," Garcia said. "When you look back in years to come, one year out, five years out, 10 years out, this change will allow us to see an apples-to-apples comparison of deaths."
Garcia said confirmed COVID-related deaths will still take time to be reported to the state, because the reporting process can take up to seven days. But the data will continue to be updated daily, she said.
-- Journal Des Moines Bureau reporter Erin Murphy contributed to this story.