VERMILLION, S.D. -- Their plan for a new courthouse, jail and law enforcement center soundly rejected, Clay County leaders must reconsider how to address an aging government building and overcrowded, outdated jail.
County residents on Tuesday voted overwhelmingly against a $41 million bond issue that would have built a new county government complex and vacated the current courthouse. The result -- 1,544 votes against the measure and 766 for it -- will become official when the Clay County Commission canvasses the election at its Thursday meeting.
What direction the county takes next is uncertain.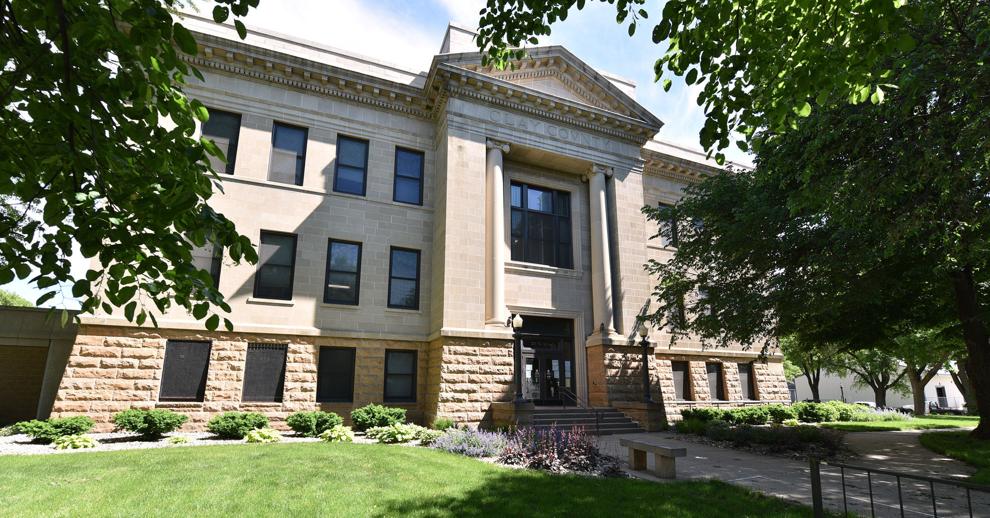 "We'll have to go back to the drawing board and completely review what we have. I'm not sure where we'll go from here," commission vice chairwoman Phyllis Packard said.
Bond issue supporters said the current courthouse, built in 1912 and listed on the National Register of Historic Places, is outdated and in need of costly repairs, and the 20-bed jail does not meet state and federal codes. Plans called for a 44-bed jail and law enforcement center attached to a single-story courthouse at a new site in Vermillion.
The plan faced organized opposition from a group that wants the historic courthouse preserved. With the bond issue failing by a 2-to-1 margin, Dan Christopherson, a former Vermillion mayor and chairman of the Save Our Historic Clay County Courthouse Committee, said county residents made their preference known.
"Obviously, coming out on top by a fairly wide margin was encouraging to our cause to preserve the courthouse," Christopherson said.
He said the group next month will host a historic preservation consultant, who will analyze the building and give a public presentation. Christopherson said he hoped the commission would agree to meet with the consultant to hear another view on preserving the courthouse, which is in need of upgrades of its mechanical systems while preserving unique floor tiling, masonry and woodwork throughout the building.
"There's still a lot of good building there. With some improvements to the systems, I think it could be a good workplace for employees again," Christopherson said.
Packard said she believed the commission would be willing to hear another opinion. In the meantime, the need to do something, especially with the jail, remains. Because of its age and outdated condition, it has become a liability, county leaders have said, and it's possible the jail could be closed this year, forcing the county to pay other counties to house its inmates.
"We know it's in bad shape, and we need to do something soon," Packard said.