VERMILLION, S.D. -- Clay County voters on Tuesday overwhelmingly rejected a $41 million bond issue to pay for construction of a new courthouse, jail and law enforcement center.
According to unofficial results, the measure failed by a 2-1 margin, with 1,544 county residents voting against it and 766 voting for it. A simple majority was needed for the bond issue to pass. Voter turnout was 28.8% for the election, which also included Vermillion city and school board contests.
The county was seeking to build a new government complex in Vermillion. Supporters said the current courthouse, built in 1912, is outdated and in need of costly repairs, and the 20-bed jail does not meet state and federal codes.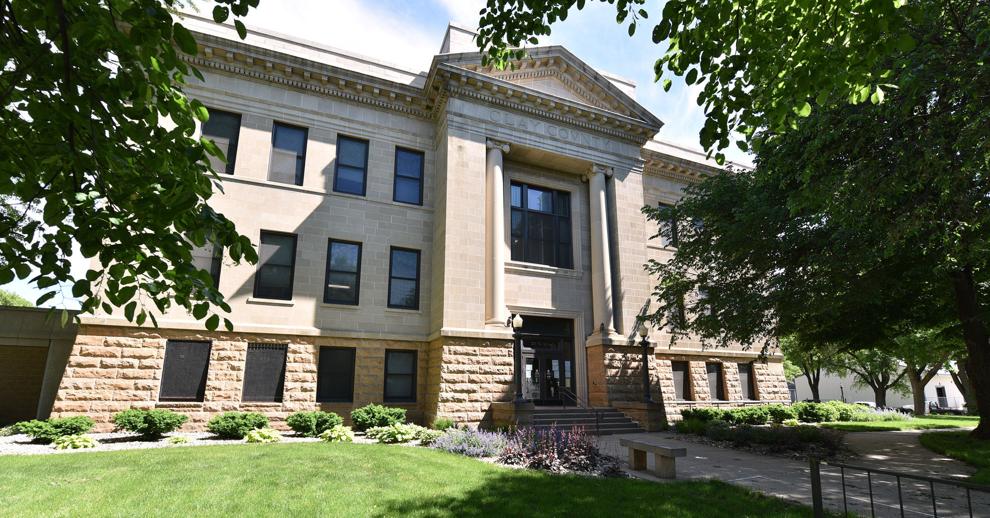 Plans called for a 44-bed jail and law enforcement center attached to a single-story courthouse. The current courthouse was to be vacated and maintained in hopes that a buyer would find a new use for it.
"It's just worn out. It's past its useful life," Clay County Commission chairman Travis Mockler said a week before the election.
Opponents of the measure want to see the historic courthouse preserved.
"We're not against progress, but we want to save this historic building. There's a much better path forward than what's being presented," Dan Christopherson, a former Vermillion mayor and chairman of the Save Our Historic Clay County Courthouse Committee, said last week.
Mockler said the jail, which is more than 100 years old, has become a liability and was a major reason for the bond issue.
"No matter what happens with the bond, our jail's going to have to close," he said.
Opponents said the jail is an issue separate from the courthouse.
"There are different ways to achieve that," Christopherson said of new jail construction.