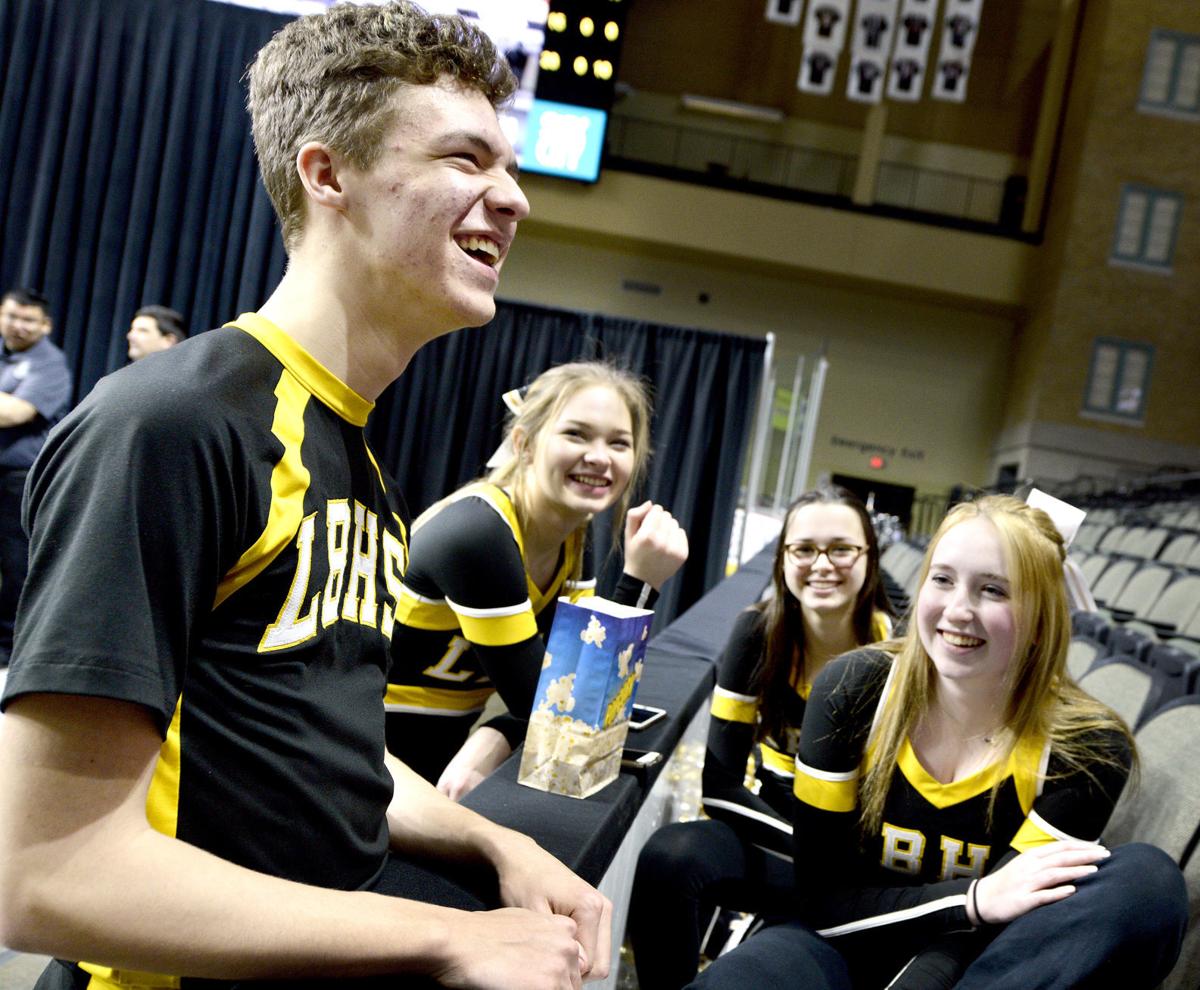 LAWTON, Iowa -- As a freshman at Lawton-Bronson High School, Lucas Geisinger participated in several extracurricular activities.
But he hadn't given serious thought to becoming a cheerleader.
Some friends suggested he try out, figuring he would make a good cheerleader, by virtue of his high energy and comfort level in performing in front of crowds.
"It was spur of the moment...I tried out my freshman year, because some people said I would enjoy it. I made mascot, but not cheer," Geisinger recalled.
He spent the 2017-18 year as the school mascot, "The Eagle," in full-length costume.
One year later, as a sophomore, Geisinger tried again to make the cheerleading squad, practicing for a week on some routines, then in front of a panel of three L-B teachers. He made the squad. And, for the last two years, he has cheered for the football and basketball teams.
"Being in front of a crowd is nice, I just enjoy being in front of people. It gets exhausting, it gets tiring, but I think it is worth it," Geisinger said, as his season that will include cheering for more than 40 games nears an end.
Boys who serve as high school cheerleaders are still a distinct rarity well into the 21st century. North High is the only Sioux City public school with a male cheerleader, and there are none at Bishop Heelan High School. North High senior Antonio Salcedo cheers for girls basketball and football.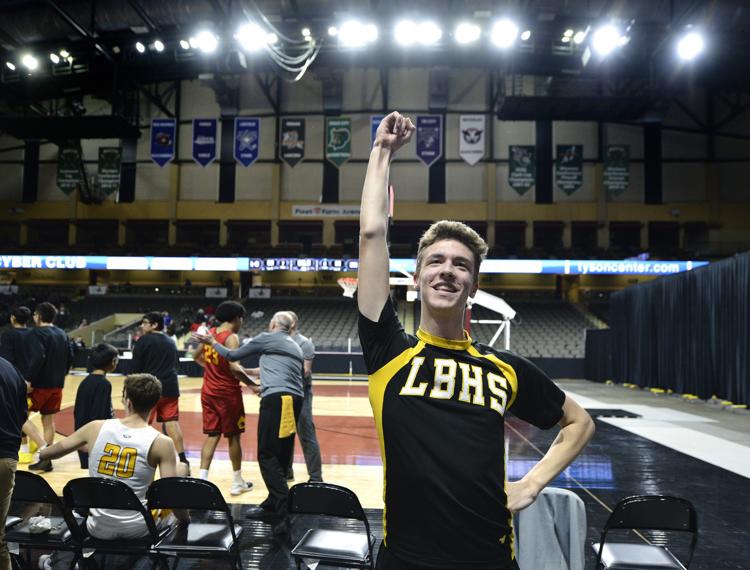 Elsewhere in Northwest Iowa, Akron-Westfield junior Justin Ford is a cheerleader for the school's basketball teams for a second year. Ford, who is believed to be the first boy cheerleader in A-W history, is the only other male cheerleader Geisinger has seen.
Geisinger is part of a seven-member cheerleader squad, with the others being Daley O'Neill, Madison Cortez, Addison Johnson, Natalie Gallardo, Christine Wulf and Brynn Rice. Rice is a daughter of L-B cheer coach Carrie Rice.
"I can't remember anyone even mentioning that it's rare to see a male cheerleader in a small high school. He's just Lucas, doing what he loves to do. The administration, faculty, parents and other kids have been very supportive," coach Rice said. 
"Lucas decided to try out to be a cheerleader, went through the same tryout process as everyone else, and he made the team based on his scores. By watching him, it's obvious he's having fun. He is a good cheerleader, and he does the job."
Geisinger said some people are still surprised to see a male cheerleader, and at times derogatorily judge that, but he doesn't see why it should be that way.
"A lot of colleges have guys on squads, so why not high school?" he said.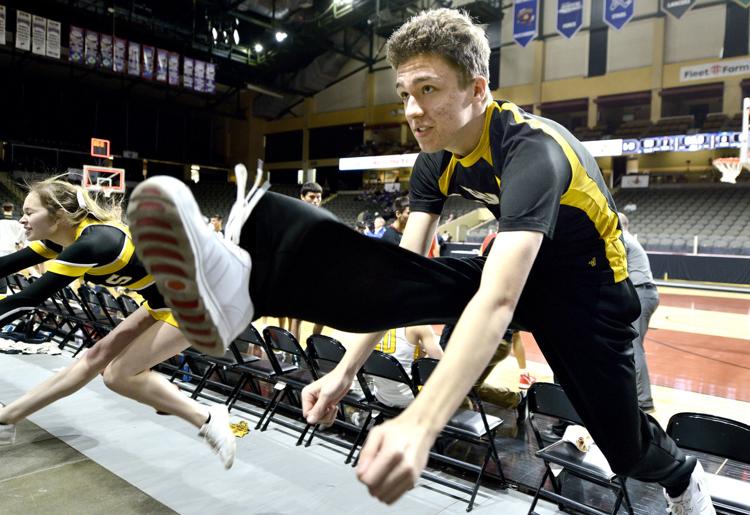 Geisinger likes cheering so much, he expects to pursue it in college, when he plans to study theater and communications.
"I feel like there is less judgment in college. In high school, everyone is more immature, and there is more judgment about it," he said, while also expressing thanks to L-B school officials who have supported his participation.
The son of Bobby and Brenda Geisinger and the youngest of three siblings, he grew up watching sisters, Serena and Tonya, cheer for L-B.
"I used to do the cheers with Tonya. I used to grab the poms and do them with her," Geisinger said, describing his days as a young elementary pupil.
He lives in rural Lawton and is a typically busy high-schooler, playing clarinet in band, singing in choir and taking part in speech competitions. 
On game nights, he'll arrive about 5:30 p.m. and perhaps get home by 9:30 p.m. after cheering for two games, although it is often 11 p.m. after an away contest. Geisinger said that's not too big a time commitment for something he enjoys.
"Once we get into the season, basketball (cheerleading) doesn't practice. Two months prior, we had practice twice a week, for like an hour after school," Geisinger said.
A member of the Class of 2021, Geisinger said the L-B squad has a stable of about 50 cheers of varying lengths, and also several stunts, such as shoulder stands, which are done during breaks between quarters. He said in spite of repetition, he doesn't get tired of the cheers.
"In his second year, (Geisinger) is a leader, in that he is very comfortable in his knowledge of what needs to be done when. In basketball cheer, things change on a dime. The team has to be able to switch from defense to offense cheers very quickly, and then again to rebound or free throw chants. He is very adaptable and knows when to throw in what we need at that time," coach Rice assessed.
Geisinger assessed the impact cheerleaders have with the games, noting a football player a few months ago said he appreciated the cheering and thought it was helpful to the team. For the ability to be outside, he has a slight preference for football cheerleading.
"Crowds seem to be more lively at football games," he said.
Geisinger said he hopes more high school boys consider joining their own cheerleading teams.
"Maybe I can be a role model. I would enjoy it if a kid would pursue it after seeing me,' he said.
Woodbury Central vs Lawton-Bronson football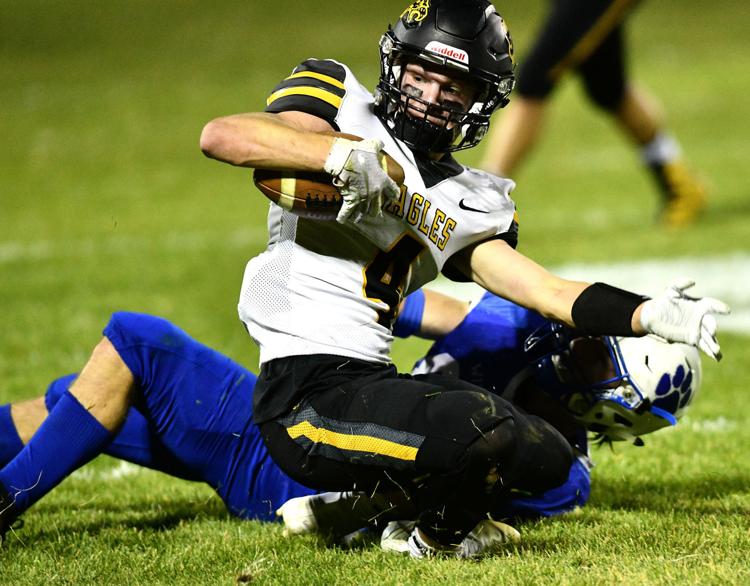 Woodbury Central vs Lawton-Bronson football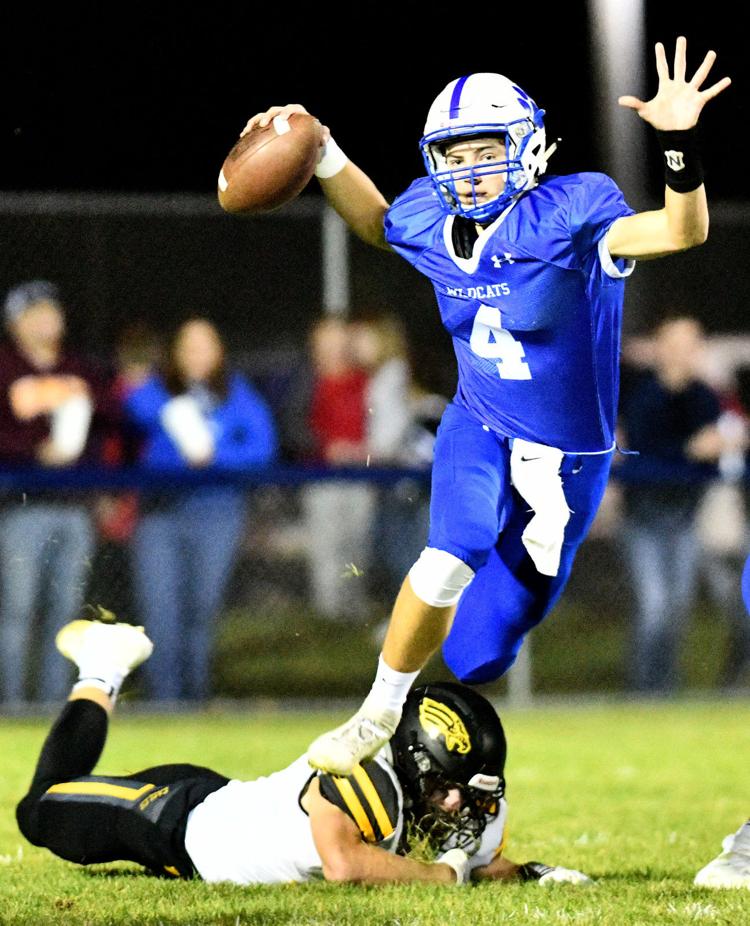 Woodbury Central vs Lawton-Bronson football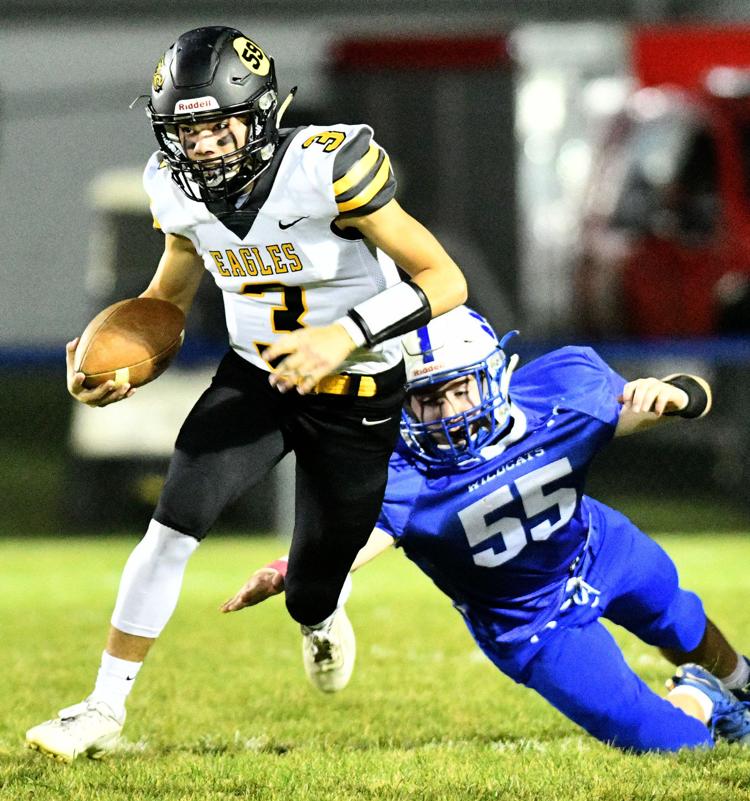 Woodbury Central vs Lawton-Bronson football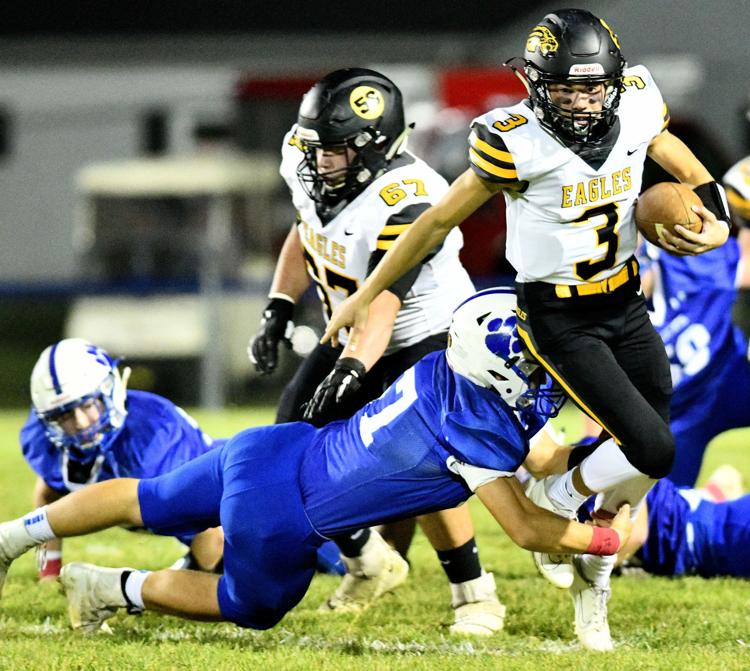 Woodbury Central, Westwood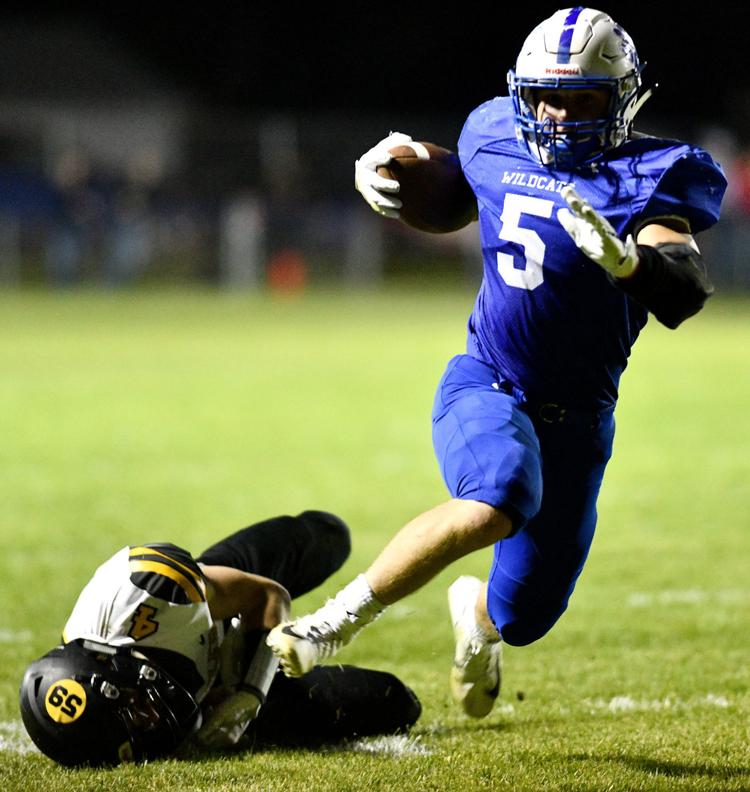 Woodbury Central vs Lawton-Bronson football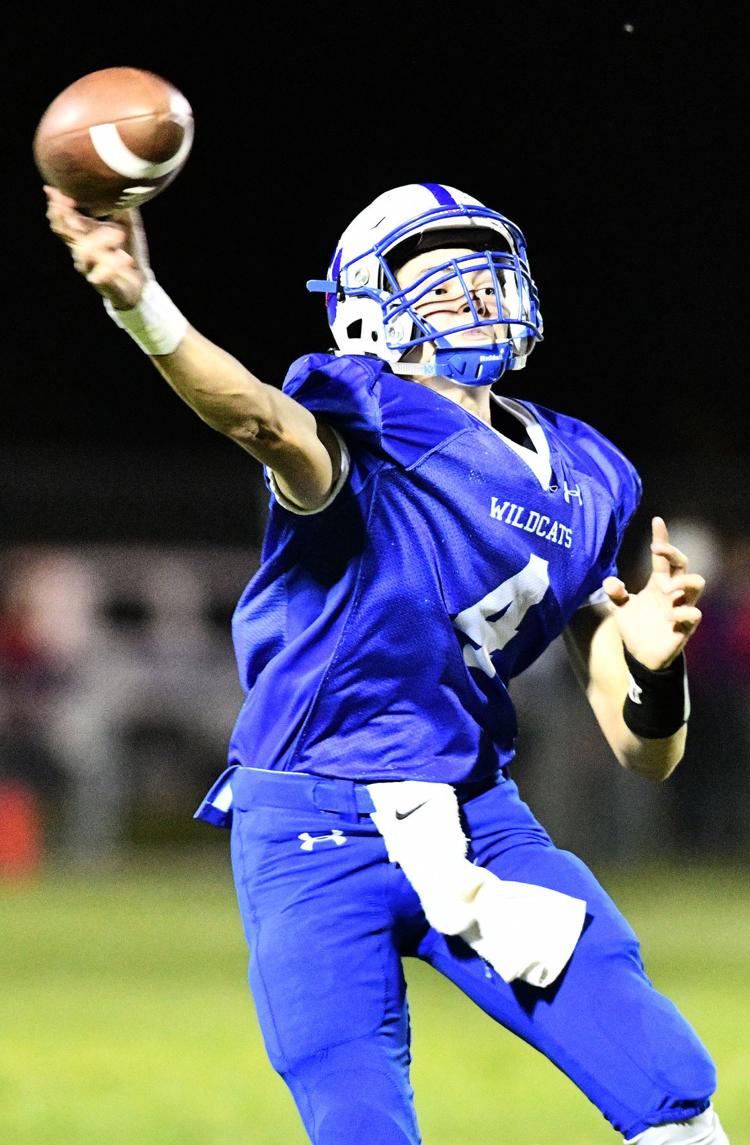 Woodbury Central vs. Lawton-Bronson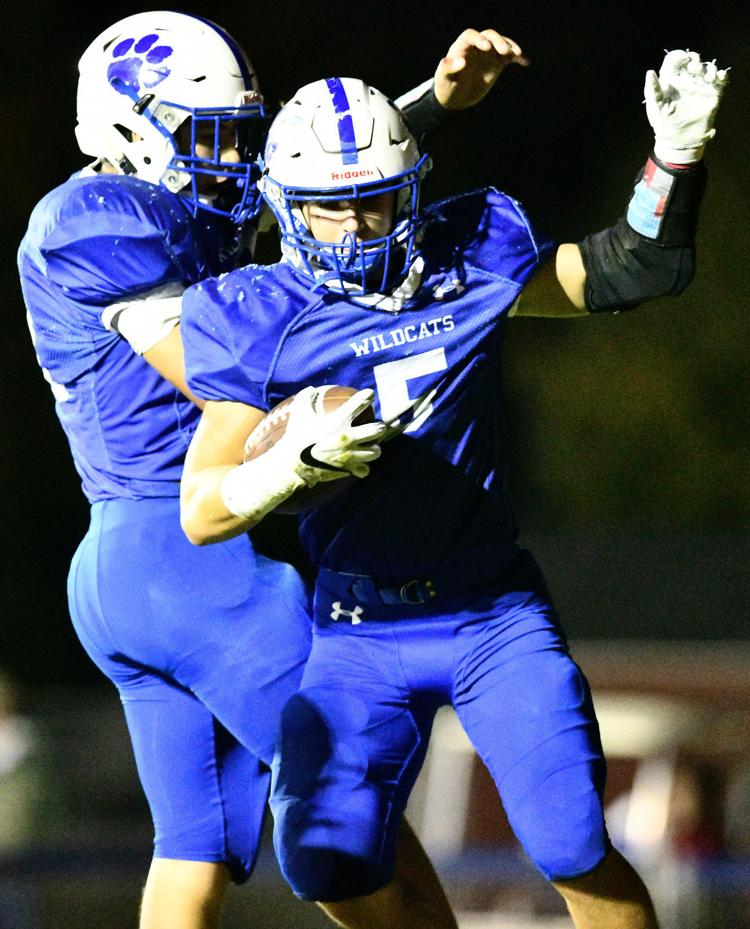 Woodbury Central vs Lawton-Bronson football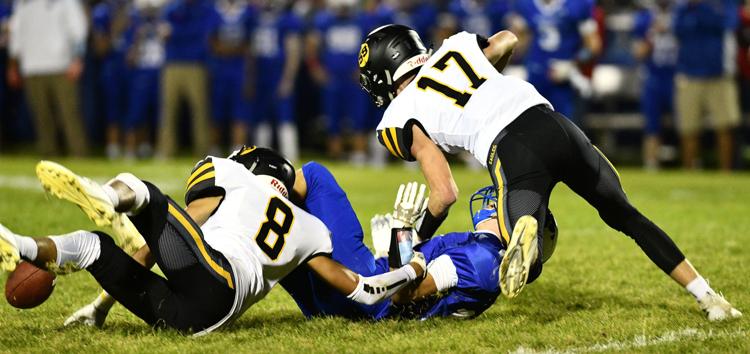 Woodbury Central vs Lawton-Bronson football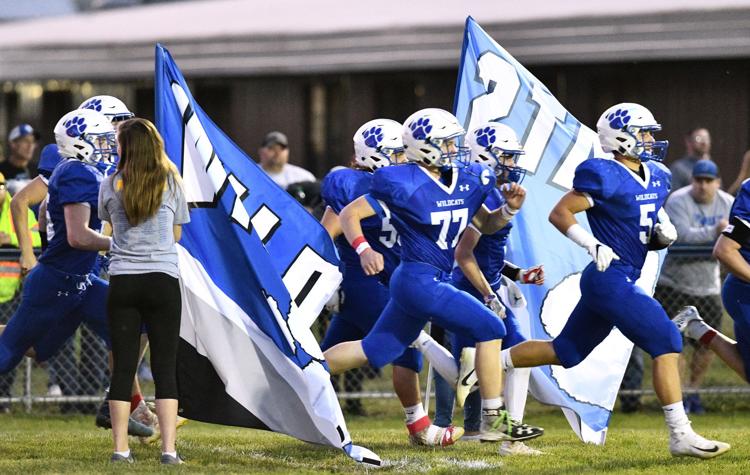 Be the first to know
Get local news delivered to your inbox!