LE MARS, Iowa -- Today, Le Mars is known globally as the self-proclaimed "Ice Cream Capital of The World."
But in the 19th century, the small frontier town was the place where English men moved to live, sort of work as farmers and play such atypical games as polo and cricket.
As a nod to that history, Le Mars will host polo and cricket matches this week as part of its 150th anniversary, or sesquicentennial, of the town's founding. 
"This was the first place cricket was played west of the Mississippi River. We were literally world champions, because we beat St. Louis and other teams," said Mary Reynolds, one of four co-chairpersons for the sesquicentennial committee.
"I've never heard of a town (celebration) pulling in a team to re-enact polo or play cricket."
Five days of activities kick off Wednesday as the Plymouth County seat celebrates its milestone birthday and its annual Ice Cream Days simultaneously.
LE MARS, Iowa – As if were fit for a cotton candy dream from Dr. Seuss's childhood, or a time-warp to a 1940s downtown soda counter, the newly…
Saturday is jammed packed with special events, starting with the annual Ice Cream Days parade at 9 a.m. Polo exhibitions at the Plymouth County Fairgrounds start at 4 p.m., followed by the "Ice Cream Bash," with a high-energy live party band playing at the downtown Olson Cultural Event Center beginning at 6 p.m.
"We'll expect thousands," Reynolds said of the crowds.
Matt Rosener has lived in Le Mars 15 years, and figures his family, including wife Jen and five children, will go to many events.
"The polo, that we'd like to see, and see what it is like," Rosener said.
Le Mars was founded in 1869, as a railroad junction established by John Blair, a "super-rich railroad baron" who opened lots of railways in Siouxland, Reynolds said. The towns of Blair, Nebraska, and Blairsburg, Iowa, were named for him, and the Northwest Iowa towns of Alta and Aurelia were named for his daughters.
Le Mars' first settlers, such as Ben and Alvira Betsworth, lived in log cabins along the Floyd River.
The Le Mars area and other spots in Plymouth County such as the now-ghost town of Quorn, near modern-day Kingsley, were settled by upper class Englishmen looking for a fresh start in life. Reynolds, who helped write a 680-page Le Mars history book for the celebration, said the tradition of the time was that firstborns of wealthy English families inherited estates. Therefore, younger siblings needed new pastures, so to speak, in which to live.
Many came to New York City, Chicago and, surprisingly, Le Mars, ostensibly to learn farm management, although "they partied more than they farmed," Reynolds said. That led to the introduction of cricket and polo in the late 1800s, in the years before German immigrants transitioned to becoming frequent settlers in the Le Mars area by 1915. Those games, with men riding horses and swinging mallets, were something of a curiosity to some.
Today, Le Mars is home to 9,900 people. Wells Enterprises, a third-generation family business that makes the Blue Bunny brand of ice cream, is the city's largest employer with more than 3,000 workers.
"Not everybody can come from The Ice Cream Capital of the World," Reynolds said. "It is very cool. It is a fun connotation to where you live."
The four sesquicentennial co-chairpersons are Reynolds, Jessica Brownmiller, Linda Mayrose and Rich Zeittlow. The celebration extends the annual Le Mars summer festival, Ice Cream Days, by one day, to five, in order to fit in the additional events.
Maria Rosener, 16, will play clarinet for the Le Mars High School marching band in the parade. The Roseners will also take in the events with ice cream, which are many.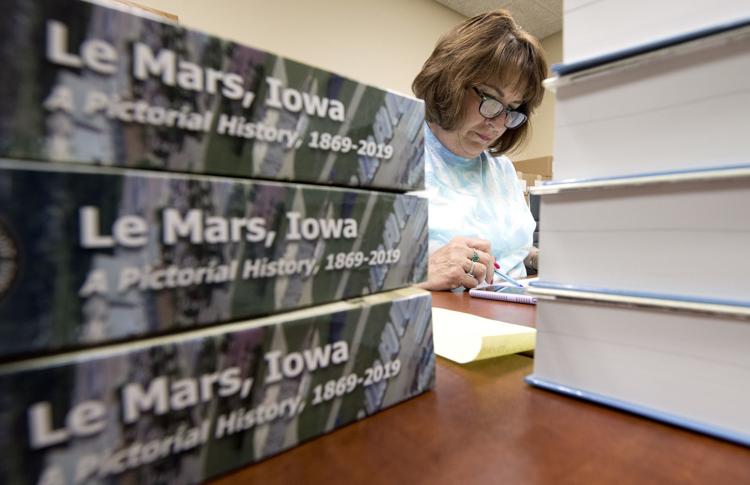 Reynolds said the first 500 people to the Sunday events at the fairgrounds will get free cake and ice cream. Also on the final day Sunday, an exhibition cricket game will be played from 11 a.m. to 3 p.m. at the fairgrounds.
Tom Melville, an expert in the sport from Milwaukee, Wisconsin, will explain the sport in a hands-on way.
"After the exhibition game, people can try their hand at batting a cricket ball," Reynolds said.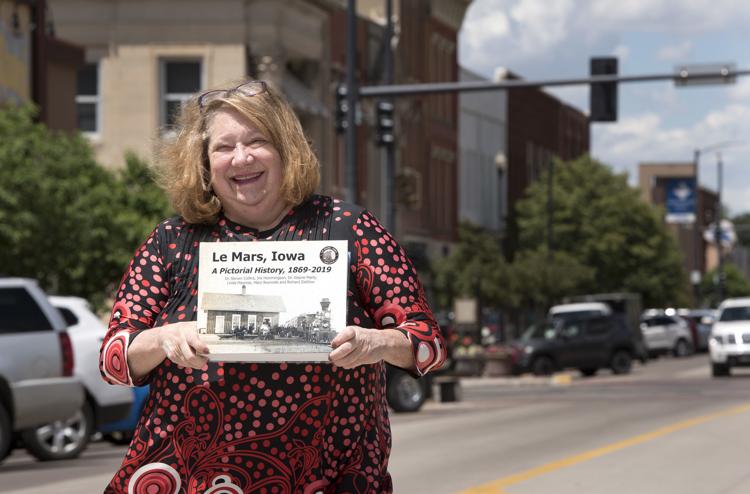 Below is a list of Ice Cream Days and Sesquicentennial activities.
9:30-10:30 a.m. Chamber Coffee / Ice Cream Parlor
5 p.m. Tri State Drive In Cruisers -- Bob's Drive Inn
7-8:30 p.m. Splash Dance -- Outdoor pool
7:30-9 p.m. Kiwanis/Aktion Club Ice Cream Social -- Foster Park
8 p.m. Band Concert -- Foster Park
6 p.m. Family Bike Ride -- Olson center
6-8 p.m. Primebank Ice Cream Social
8:30 p.m. Outdoor Movie sponsored by American Bank & Total Motors -- Total Motors
9 a.m. YMCA Basketball Tournament -- YMCA Parking Lot
2 p.m. Smile Contest -- Good Samaritan Society
2:30-4:30 p.m. Kids Fun Fest -- Library
3-9 p.m. Youth Network/LifeLight - music festival, entertainment for kids, concessions -- Olson center
5:30-7:30 p.m. Le Mars Community & Gehlen All School Reunion-must pre-register and pay -- Fairgrounds
6:30 p.m. Rejoice Community Church Kickball Tournament
8 p.m. Jammers -- Pioneer Village
8:30 a.m. Grill n Chill -- O'Toole Park
10 a.m.-4 p.m. Art in the Park -- Foster Park
11 a.m.-1 p.m. Education Station Kids Event -- Foster Park
11 a.m.-1 p.m. Iowa State Bank Kids Event -- Foster Park
9 a.m.- 4 p.m. Disc golf -- West Floyd Disc Course
10 a.m.-2:00 p.m. Arts Center
11:30 a.m. Downtown architectural tour
Noon-1:30 p.m. Founders Day Luncheon -- Lower Level Convention Center
1-4 p.m. Northwest Bank Airplane Exhibit -- Airport
1:30 p.m. NW Iowa Genealogical Society -- Museum
2 p.m. Veteran Stories -- Veteran's Park
4-7 p.m. Polo Match -- Fairgrounds
5-7 p.m. Fishing Derby -- Municipal Park
6 p.m. Ice Cream Bash -- Olson center
Early Morning Airport Fly-in Breakfast
9:30 a.m. Golf Tournament
10:45 a.m. Church Service -- Pioneer Village
11:30 a.m. Pie Contest -- Pioneer Village
Noon. Picnic & Birthday Cake -- Pioneer Village
Noon-2 p.m. Activities for Children, Croquet, Old Time Games -- Pioneer Village
Noon-2 p.m. Step Back in Time Displays -- Pioneer Village
Noon-2 p.m. Cricket Demonstration -- Fairgrounds