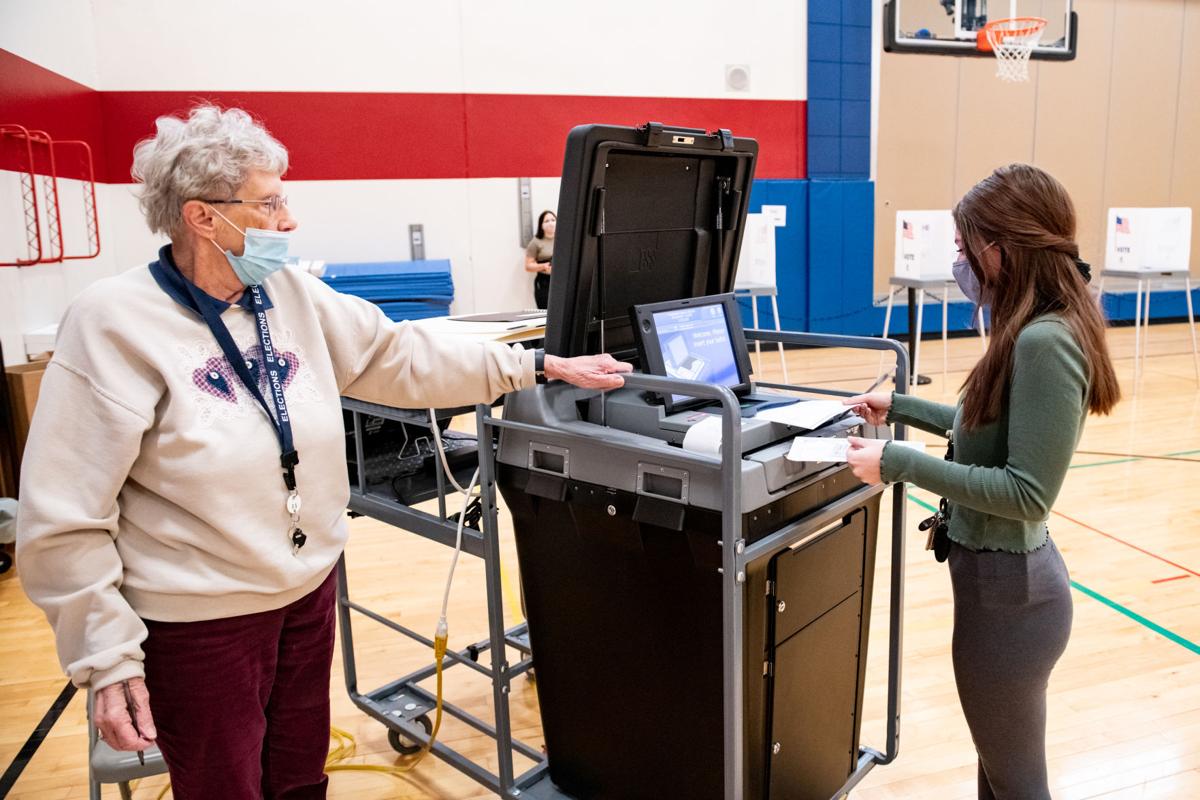 Editor's note: The Journal today continues its countdown of the Top 10 Stories of 2020 in Siouxland, as chosen by Journal staff. The No. 1 story will be revealed on Sunday, and the Journal's annual Newsmaker of the Year will be named on Jan. 3.
SIOUX CITY -- With some variability in the form of a few wins for Democrats in Sioux City, the November election results were a boost for Republicans in Woodbury County and elsewhere in Siouxland.
Historic early voting was the big story of the year, as county and state election officials were cautious about keeping voters safe. As it turned out, community spread of the novel coronavirus reached its top flow in Iowa as the election arrived.
Woodbury County Auditor Pat Gill, the county's chief elected official, said there were no major hiccups on Nov. 3, when 17,916 people voted in 30 polling places. Ahead of that, over four weeks starting Oct. 5, there were 27,725 early absentee ballots cast, a new county record.
An official canvass of the Woodbury County votes showed 45,641 ballots were cast, which translates to 76 percent turnout of active registered voters.
Starting Jan. 2, the GOP will hold all five seats on the board for the first time in decades.
In one of the more highly watched races, a political rebirth took place for Jeremy Taylor, who unseated the lone Democrat incumbent, Marty Pottebaum. Taylor had previously represented District 2 before resigning amid controversy over his official residency.
After he lost his bid to win the GOP nomination for Iowa 4th Congressional District in the June primary, he was selected in August by a special Republican County panel to be the county party's nominee for District 3.
In District 1, incumbent Republican Keith Radig defeated Democratic challenger Kevin McCormick in a close contest, 22,102-21,071. In District 5, Republican incumbent Rocky De Witt easily outdistanced Democratic challenger Patty Erickson-Puttmann, 25,555-16,894.
It remains the case that the only Democrats in legislative seats over 14 Northwest Iowa counties has seats with Sioux City territory. Those Democrats who won seats this year were Steve Hansen, who defeated Republican Bob Henderson, 55.6 percent to 44.0 percent, in the Iowa House District 14 race, and Rep. Chris Hall, who won a sixth term, defeating Republican Ernie Gigaroa, by getting 58 percent of the vote in District 13.
For Hansen, that means he is returning to the Iowa Legislature, after leaving the state Senate in 2002 to lead the Sioux City Public Museum.