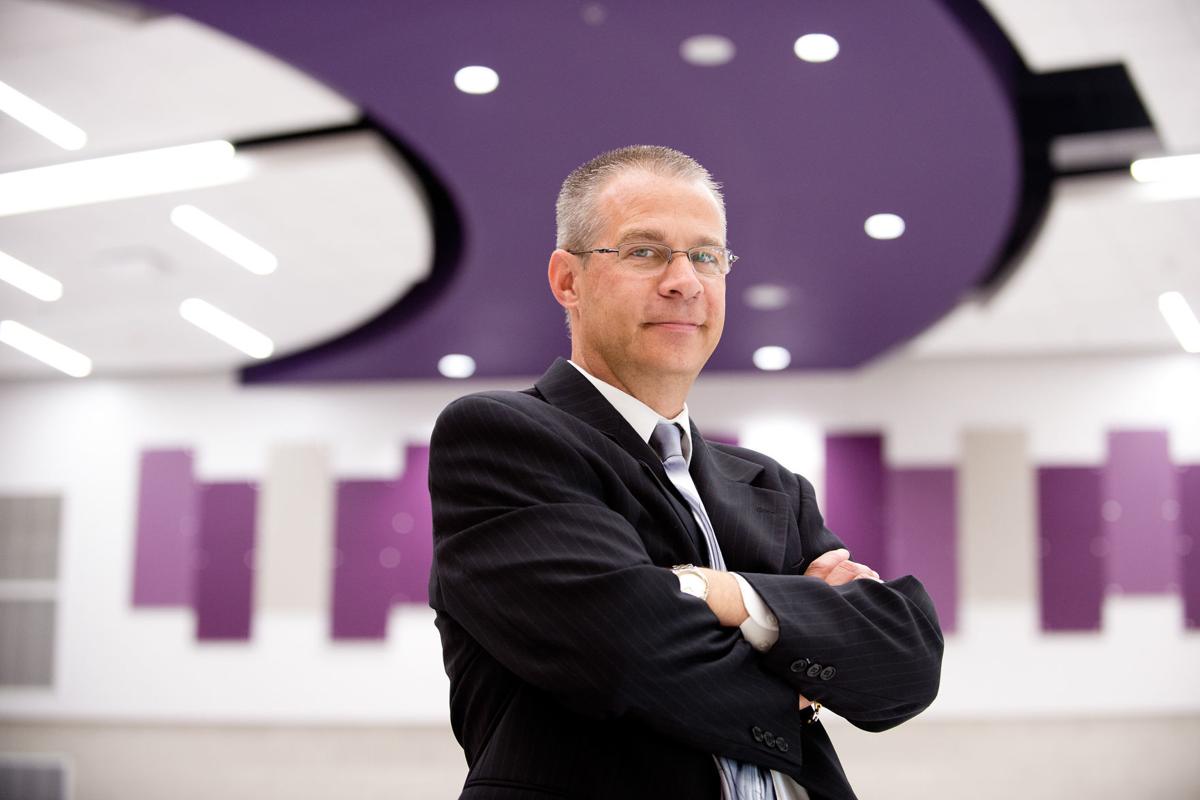 PIERRE, S.D. -- South Dakota Gov. Kristi Noem signed a state of emergency order Friday that requires K-12 schools to close beginning Monday in an effort to prevent the spread of COVID-19. 
Jerry Rasmussen, superintendent of the Dakota Valley School District, said he agreed with the step Noem took.
"Based on the information we have from our governor, they have asked for schools to be closed for one week. Currently, the South Dakota Department of Education reports they do not know if there will be recommendations or orders to extend beyond one week," Rasmussen said.
Governors in Iowa and Nebraska, meanwhile, are holding off on issuing similar orders.
Four hours after Noem took her action, Iowa Gov. Kim Reynolds said she wasn't recommending closure of K-12 schools, since there isn't evidence of community spread of coronavirus in the state.
"We want to make sure that we're protecting the health and well-being of Iowans, but we also want to make sure that we're doing what we can to be responsive and mitigating our approach, and that we're keeping business and normal activity going as much as possible," Reynolds said.
Dr. Caitlin Pedati, the Iowa public health department's medical director and epidemiologist, said the department is not yet recommending schools be closed or large gatherings be cancelled because the documented cases of coronavirus have been linked the infected individuals' travel.
If the virus spreads in a way that Iowans become infected without knowing how, that calculation may change, Reynolds and Pedati said. While 17 cases of coronavirus had been confirmed in Iowa as of 7 p.m. Friday, there were no cases in Woodbury County.
Nebraska Gov. Pete Ricketts said Friday the state will step in to close schools for six to eight weeks once the spread of the coronavirus in a community cannot be traced to a specific source – which has not yet happened with the 13 confirmed cases.
The tipping point for state officials – when they close schools and cancel large public gatherings -- will be when 1 percent of the state's population has the novel coronavirus, Ricketts said at a news conference.
Ricketts said the state has been able to figure out how the individuals contracted it, which has typically been travel-related. In deciding whether to close schools statewide, the governor said other factors also will be considered, such as a spike in flu symptoms but a decrease in positive flu tests.
Omaha Public Schools announced Thursday it was closing, along with other Omaha-area schools, joining seven other districts across the state.
Noem announced South Dakota's emergency order Friday morning as news broke of one new presumptive positive case of coronavirus in McCook County, according to the state Department of Health. 
In a press conference, Noem said schools should use this time to "clean their facilities and prepare for the following week."
In discussing when schools will reopen, Noem said, "We will continue to reevaluate, which is what we've been doing all along on all of these decisions."
Rasmussen said the governor's action wasn't anticipated. He is waiting to see how Dakota Valley's school year length may be impacted.
"We are waiting for guidance from the governor on whether her emergency declaration has an impact on school calendars and the end of the school year. We've been told that information will be forthcoming," Rasmussen said.
Dakota Valley teachers who are on salary will remain being paid.
"For our hourly staff, we are offering opportunities to come in and assist with doing additional cleaning and sanitization. We had increased what we were doing for the normal flu season, but extra hands will help lessen the load," Rasmussen said.
South Dakota now has nine positive cases in seven counties: Beadle, Charles Mix, Davison, Minnehaha (3), Pennington, Bon Homme and now McCook. There have been no cases reported in Union, Clay and Yankton counties in the southeast corner of the state.
The Dakota Valley boys' basketball team had qualified for the state tournament in Rapid City next week.
-- Margaret Reist of the Lincoln Journal Star and Morgan Matzen of the Rapid City Journal contributed to this story.
Concerned about COVID-19?
Sign up now to get the most recent coronavirus headlines and other important local and national news sent to your email inbox daily.