SIOUX CENTER, Iowa -- A farmers' cooperative in Northwest Iowa is blaming the temporary shutdown of its corn-based ethanol plant on President Trump's decision to exempt dozens of oil refineries from a federal law requiring them to blend ethanol with gasoline.
Siouxland Energy Cooperative said it idled production at its plant in Sioux Center on Sept. 9. It's the first time the producer-owned plant has ceased operations for an extended period since it opened in 2000.
Ethanol advocates and farm state lawmakers have objected to the Environmental Protection Agency issuing exemptions to 31 refineries. Siouxland Energy's board of directors said the exemptions undermine the Renewable Fuel Standard, removing 2.6 billion gallons of ethanol from production.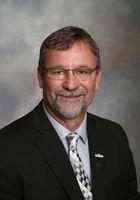 You have free articles remaining.
"The administration's actions unfairly benefit the oil industry at the expense of our local farmers and, if not addressed soon, will impact the livelihoods of many," Kelly Nieuwenhuis, president of the Siouxland Energy board, said in a statement. "We look forward to the administration properly addressing these issues, so that Siouxland Energy can resume ethanol production and its purchase of corn from local farmers, and generally contribute to the local and global economy."
The Sioux Center plant is the second in Northwest Iowa to temporarily shut down due to decreased demand for ethanol in the aftermath of the Trump administration actions. Plymouth Energy, a producer-owned plant in Merrill, idled production last month.
Siouxland Energy uses around 25 million bushels of corn to produce as much as 70 million gallons of ethanol per year.
The cooperative, which has around 385 shareholders from eight states, plans to keep its roughly 40 employees on the payroll during the shutdown.