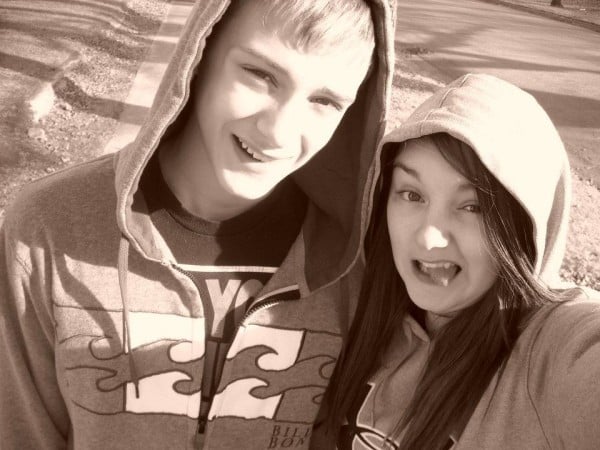 PRIMGHAR, Iowa -- A South O'Brien Community High School student who committed suicide Sunday took his own life after aggressive bullying at school, a family member said Monday.
Kayla Weishuhn, 16, said her brother, Kenneth Weishuhn, 14, was targeted after he told people two weeks ago that he was gay.
"As soon as he came out, kids started calling him names at school," Kayla Weishuhn said. "It was pretty bad."
She said he also received threatening messages on his cell phone and Facebook profile.
The death is under investigation.
South O'Brien schools Superintendent Dan Moore would not elaborate about the case or talk about whether bullying played a role.
"We have heard the allegations," he said. "We don't know for sure why Kenneth did this."
Kenneth Weishuhn was a freshman at O'Brien.
Grief counselors were at the school Monday to help students,  Moore said. He said they're taking the incident seriously.
"Any time a students does something like this, it's a tragic loss and our whole community hurts because of it," said Moore, who called Kenneth Weishuhn "a good kid."
Kayla Weishuhn said her family is still coming to terms with the loss. She said she's angry that more wasn't done to stop the bullying.
"People tell me how sorry they are (but) it should have been my brother they should be apologizing to," she said.
The suicide sparked an outpouring of support on Facebook; a tribute video was posted on YouTube on Sunday.
The death comes as national attention is directed to the issue of bullying, prompted by the release of the documentary "Bully." The film follows several bullying victims at schools across the country, including a Sioux City public school student.
Funeral services for Kenneth Weishuhn are planned for 10:30 a.m. Thursday at Grace Lutheran Church, 380 N. Rerick Ave., in Primghar. Burial will be at Pleasant Hill Cemetery in Primghar.
-- Journal staff writer Molly Montag contributed to this report.