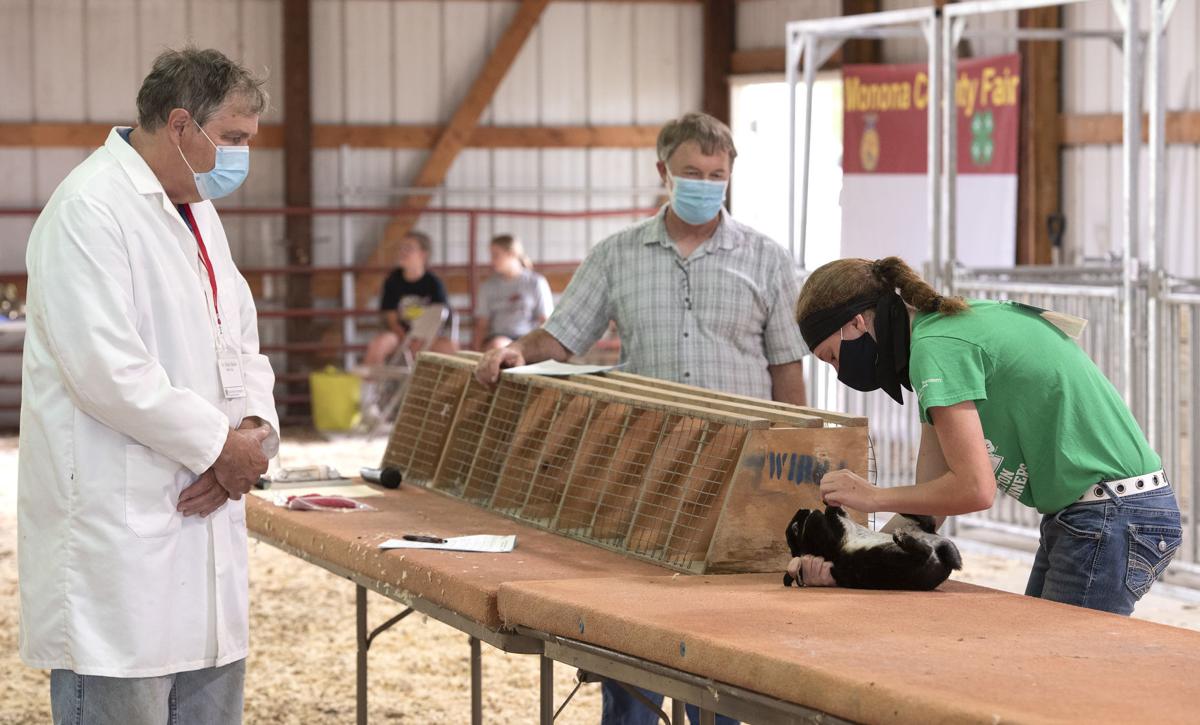 ONAWA, Iowa -- With goats, sheep and rabbit judging contests taking place at the Monona County Fair midday Wednesday, it was understandable some might think a same-old, same-old fair was transpiring.
However, a closer look revealed only a few immediate family members could view the judging, the judges had hand sanitizer on tables, a few people wore face masks, and posted displays reminded people to wash their hands.
Out of concerns for community spread of the novel coronavirus, the Iowa State Fair in August has been called off, and many other Siouxland county fairs won't be held. Officials of the Monona County Fair put their heads together and determined a scaled-back fair could be pulled off in a safe fashion, fair board Vice President Curtis Sturgill said, so events began Wednesday and run through Sunday, in the fairgrounds on the north side of Onawa.
While events such as concerts, demolition derbies and animal judging contests won't be happening this year at the larger Clay and Woodbury county fairs, those are taking place this week at the Monona County Fair. That made Arrissa Gunlogson, of Castana, happy, since so much of her senior year of high school was wiped out over recent months, due to the virus.
"It is always great to come out here and show our projects that we've worked on for a while," Gunlogson said, a few minutes after showing two rabbits in a contest. Over four years of fair participation, she has nabbed two Best In Show prizes.
Sturgill said Monona County public health officials were asked for input, and the board decision to hold the fair wasn't unanimous. Two votes were held, with a 15-0 outcome in the first one, then finally with at least five dissenters, after subsequent news of some positive coronavirus cases in Ute, Iowa, he said.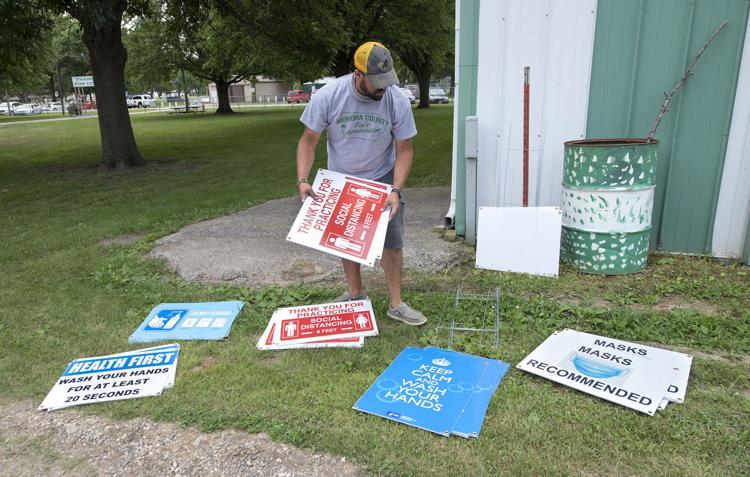 Jen Collison, an Onawa Chamber of Commerce official and county fair official, said her family has a long history of taking part in the fair, first for herself showing animals and now for her children being in 4-H.
Collison said "it is very important" to have the fair, so the 8,700 residents of Monona County have an enjoyable summer tradition to enjoy.
"We are taking all the precautions we can, but giving our community something they can do," she said.
Collison said she knows some people will stay away from the fair due to coronavirus concerns.
"There are mixed feelings, but the majority are happy we are doing it," Collison said.
Sturgill said the fair board worked diligently to pull off the fair, working with volunteers to make sure that precautions for events would work out. Social distancing is strongly encouraged, and people who are having symptoms of ill health are asked to not come to the fair.
"We have signs that say masks are recommended. They are not required," he said.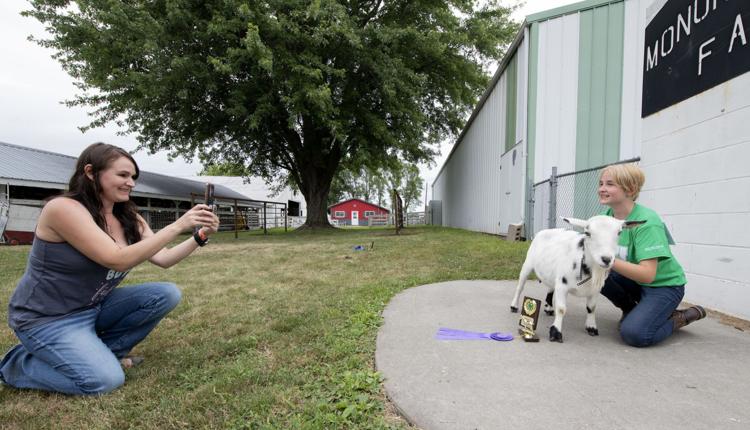 Cameron Brennerm, of Mapleton, was selected as Monona County Fair queen in 2019. On Monday, in an event captured for the county fair Facebook page, Sturgill crowned Brenner again as queen for a second year, continuing her reign for 2020. That's because the Little Miss and also Queen contests have been canceled.
The list of items not held this year is plenty long, including there being no indoor vendor booths, kids carnival or other children's activities. While there are displays and judging of 4-H projects, they aren't open for public viewing.
However, there are still food vendors, and the biggest number of events will be held on the two weekend days, when music and clown shows will be held, along with a parade, corn hole tournament and demolition derby. The week kicked off with a Wednesday night outdoor movie, the 1989 Iowa-based classic "Field of Dreams."
Sturgill said food vendors at the fair include some outside businesses again this year, but the community-operated stands won't be open, as many had older volunteers who declined to work this year amid the pandemic.
He said the fair sees 500 or 600 people on afternoons most years, with the grandstand evening events being a bigger pull. Sturgill said even on a good year, grandstand ticket sales only hit about 50 percent of capacity, so he envisions social distancing while watching will transpire.
Gunlogson, who participated in a pushed-back July 12 MVAOCOU High School graduation ceremony in which only parents could watch, said she felt safe Wednesday with the fair precautions taken.
"We were lucky enough to have it," Gunlogson said.
PHOTOS: Whiting Fourth of July parade
Whiting Fourth of July Parade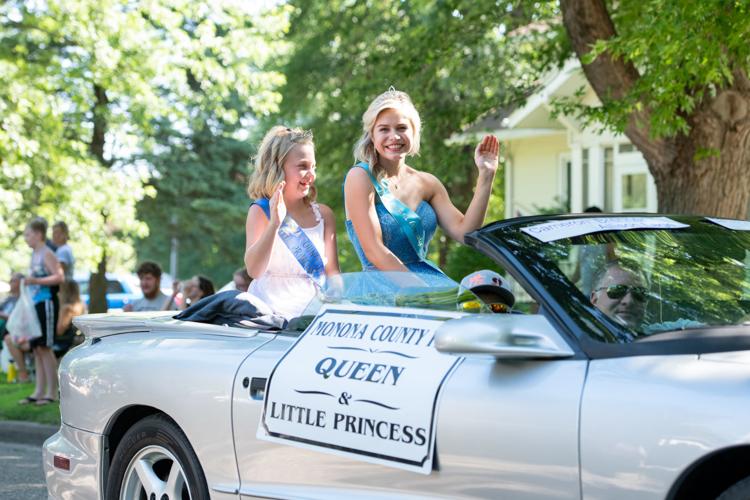 Whiting Fourth of July Parade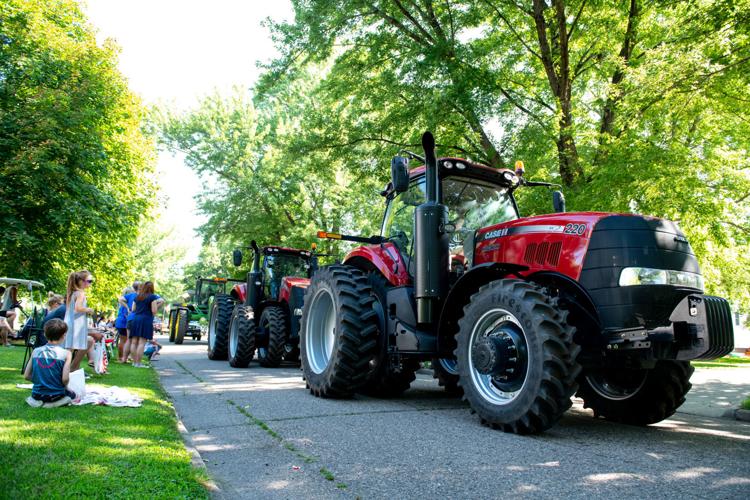 Whiting Fourth of July Parade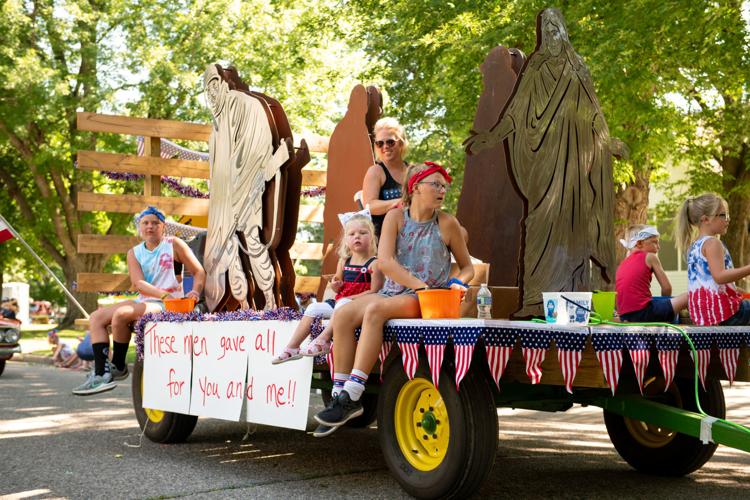 Whiting Fourth of July Parade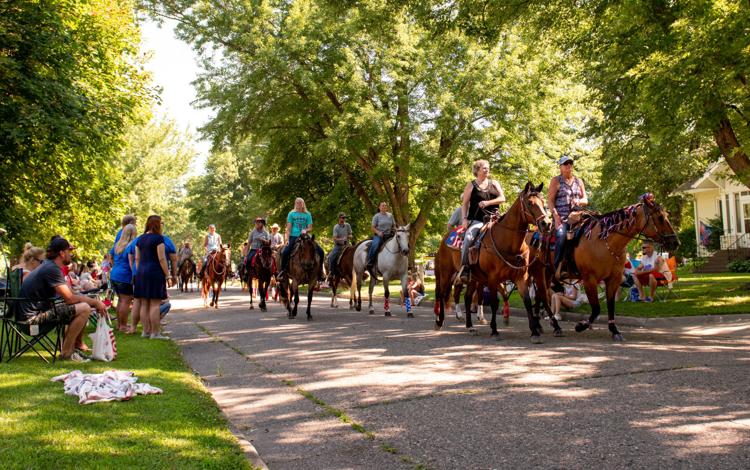 Whiting Fourth of July Parade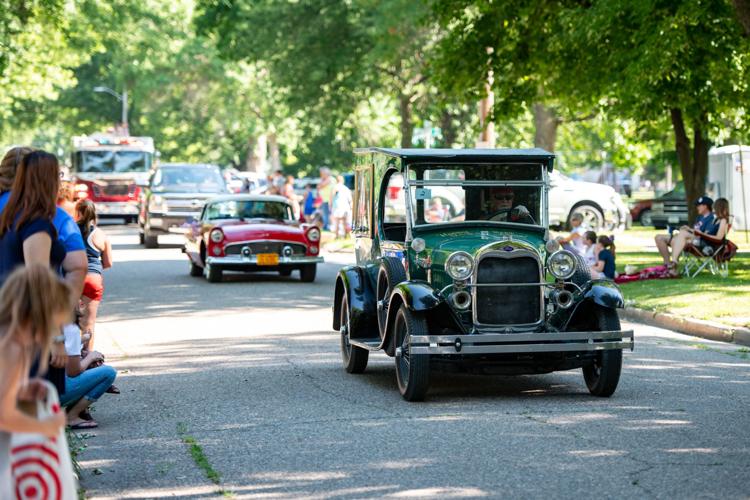 Whiting Fourth of July Parade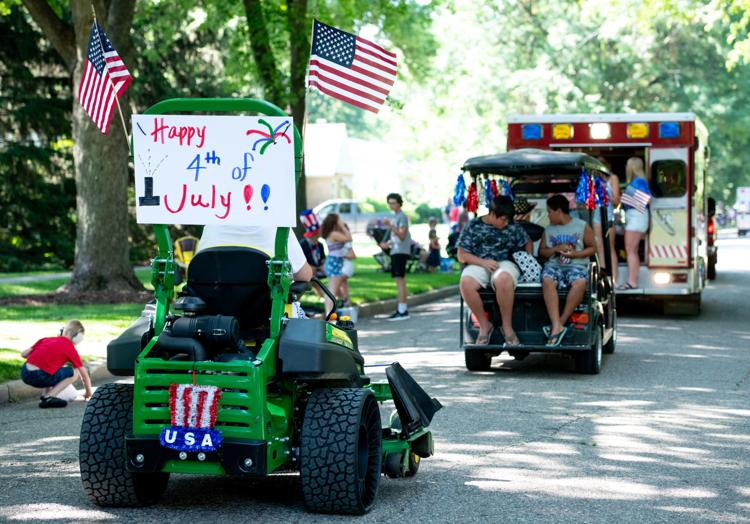 Whiting Fourth of July Parade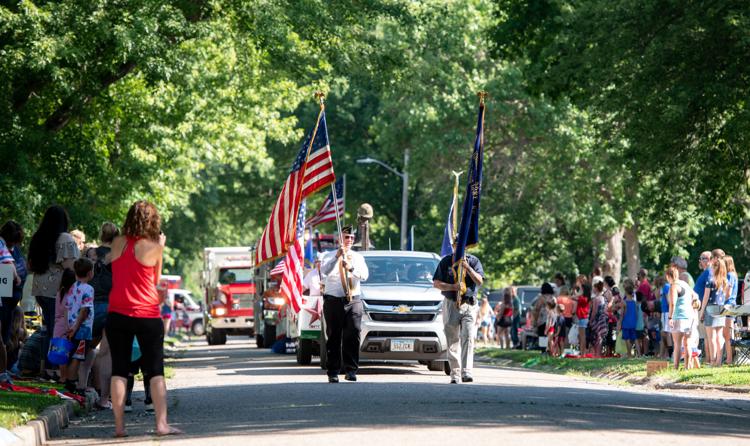 Whiting Fourth of July Parade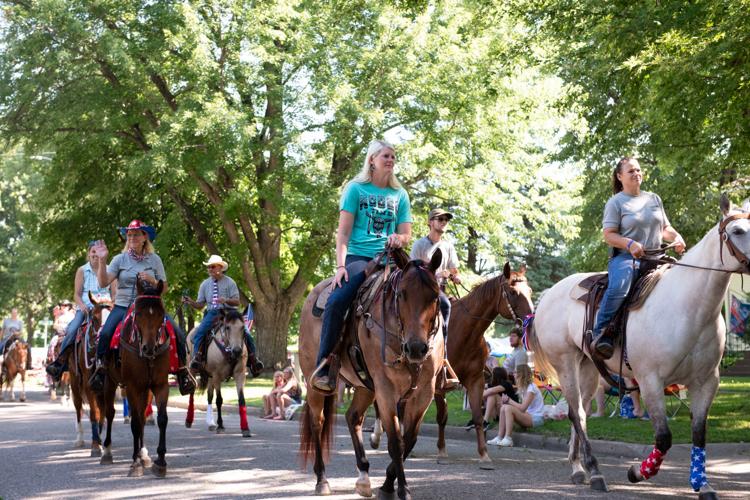 Whiting Fourth of July Parade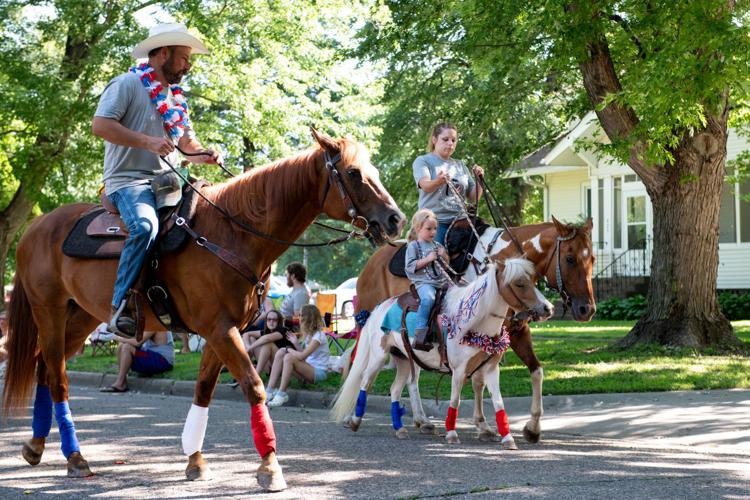 Whiting Fourth of July Parade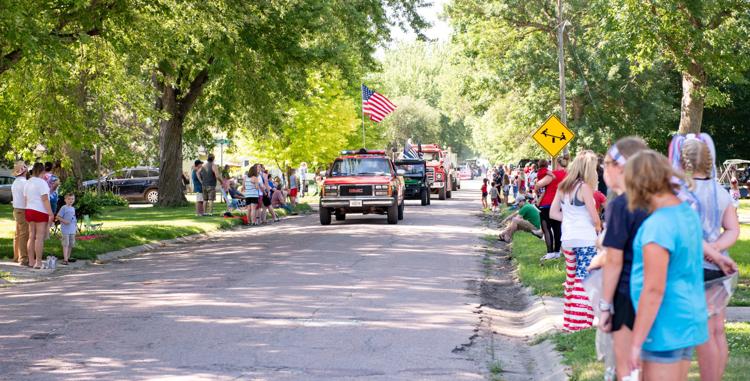 Whiting Fourth of July Parade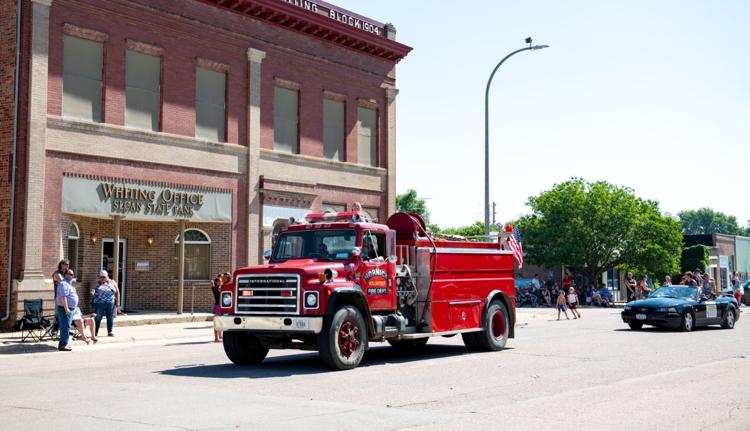 Whiting Fourth of July Parade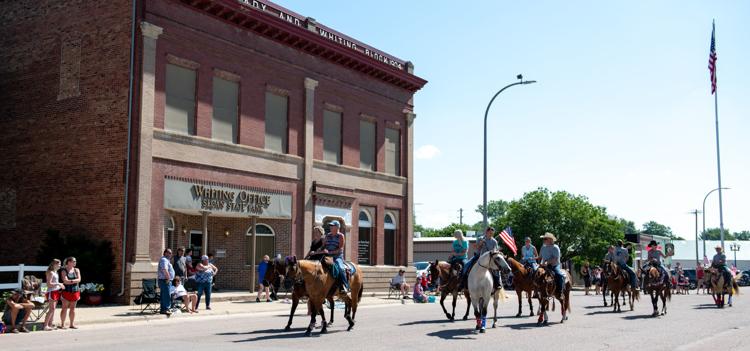 Concerned about COVID-19?
Sign up now to get the most recent coronavirus headlines and other important local and national news sent to your email inbox daily.