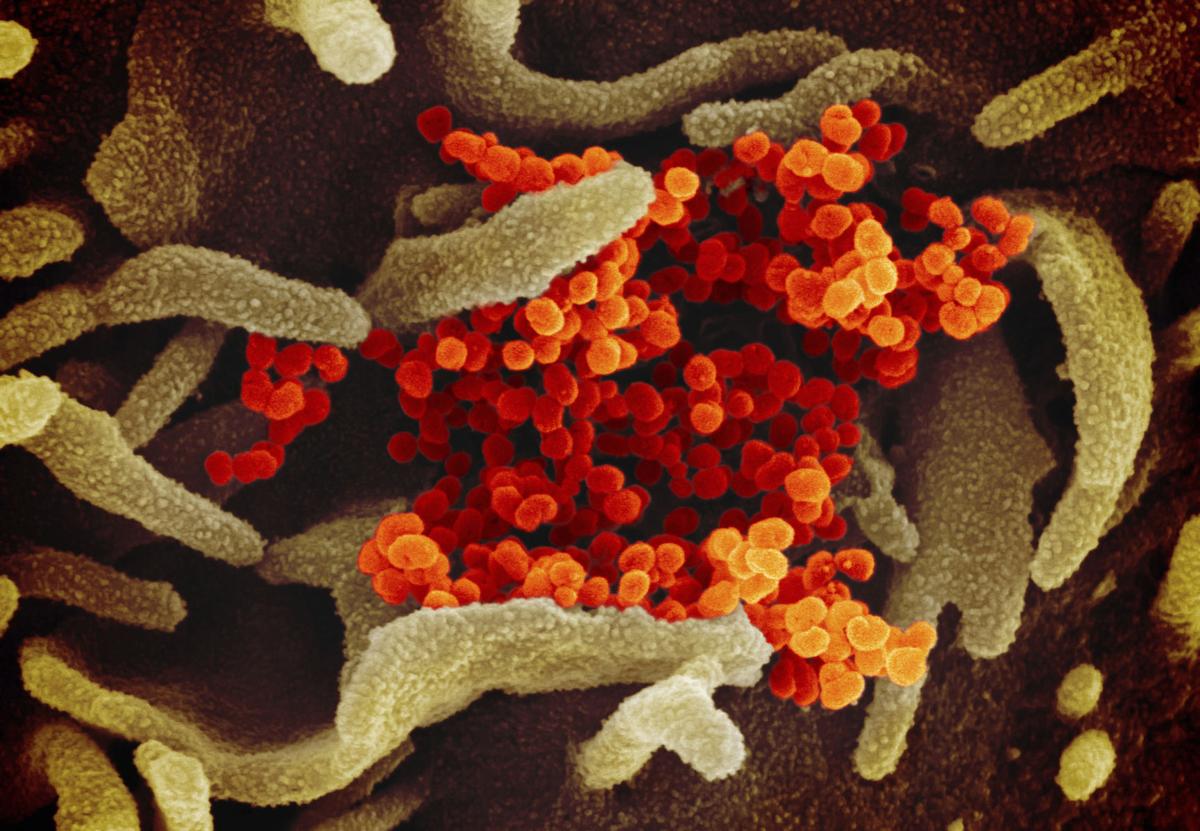 SIOUX CITY -- The leader of the Woodbury County public health agency wants all local colleges and K-12 school districts this fall to require masks to stop spread of the novel coronavirus, and is disappointed that whether to wear masks has become a political issue.
"It really is the right thing to do," Siouxland District Health Department Director Kevin Grieme said in a Friday press call.
He said, however, the debate over whether to wear masks for many people "sometimes turns to politics...Let's move forward in unity."
Also on Friday, Briar Cliff University in Sioux City announced that when classes for the fall semester begin on Aug. 24, all students and staff must wear masks. The Iowa Department of Education on Thursday gave guidelines for the upcoming school year, for the anticipated resumption of classes for the first time since mid-March, but left decisions on requiring masks to local school officials.
"I would have liked to have seen a strong encouragement for students to wear masks," Grieme said,  to "protect against the spread of the disease."
In a Monday meeting of the Sioux City School Board, Chad Krastel, a parent of children who attend the district, told board members he would not like the "freedom" lost with any mask-wearing requirement.
Grieme said if one student who tests positive is in five classes in a day, with 25 classmates in each class, the potential exposure would be to a combined 125 young people, if not more.
"It is going to be very challenging times," he said.
On a day in which 16 new positive coronavirus cases were added in Woodbury County, Grieme said he is warily watching the case numbers. He said he has concerns of a possible rise in cases, since the number of new cases was only nine on Wednesday and five on Thursday.
Those numbers are a far cry from when coronavirus cases spiked in the metro in late April and May.
Dakota County recorded three new cases on Friday. The Northeast Nebraska county now has a total of 1,764 COVID-19 cases and 35 deaths.
According to a joint Friday statement, MercyOne Siouxland Medical Center and UnityPoint Health – St. Luke's are providing care for a combined 27 COVID-19 patients.
For most people, the coronavirus causes only mild or moderate symptoms, such as fever and cough. For some, especially older adults and people with existing health problems, it can cause more severe illness, including pneumonia.
The vast majority of people recover from the virus. According to the World Health Organization, people with mild cases recover in about two weeks, while those with more severe ones can take three to six weeks to get better.
Concerned about COVID-19?
Sign up now to get the most recent coronavirus headlines and other important local and national news sent to your email inbox daily.