SOUTH SIOUX CITY -- The wind carried a pungent odor as Kevin Rogers maneuvered his all-terrain vehicle through a grassy field north of Big Ox Energy. 
"The smell isn't too good today, but it isn't near as bad as it normally is," he said. 
Rogers has lived in a home on Stable Drive for more than 55 years and owns about 100 acres to the north and west of the biofuels plant. He farms 45 acres in addition to owning Frame Aligners Inc., a truck and trailer repair company.
Rogers, who's used to the smell of local industries, said the intermittent stench started almost two years ago after the plant went online. It has become so bad on some weekends when the wind blows from the south that he stays in a place he rents a few miles away.
"It's like nothing you've ever smelled. It burns your eyes, burns your throat, gives you instant headaches," he said. "You sleep underneath blankets trying to filter the air. It's horrible."
In addition to the unpleasant smell, Rogers fears runoff from the plant is also polluting his land. On Friday morning, he drove his ATV around the property to show a Journal reporter where -- a few days ago -- he said liquid from rains and recent sludge spills at Big Ox had flowed through a broken berm and down onto a portion of the land he owns near the Roth Industrial Park. 
The puddle he showed sat in a wooded area. It used to be larger, he said, but some of the liquid had seeped into the ground over the past few days. He said further down, the runoff had emptied into a spring on his property.
"Sewage was going up that bank, and I mean lots of it," he said. He pulled out his cellphone and flipped through some videos he had taken of the liquid.
The plant, which converts organic waste from South Sioux City industries into methane, has for several days been in cleanup mode after multiple digester upsets released hundreds of thousands of gallons of sludge onto its property, beginning May 20.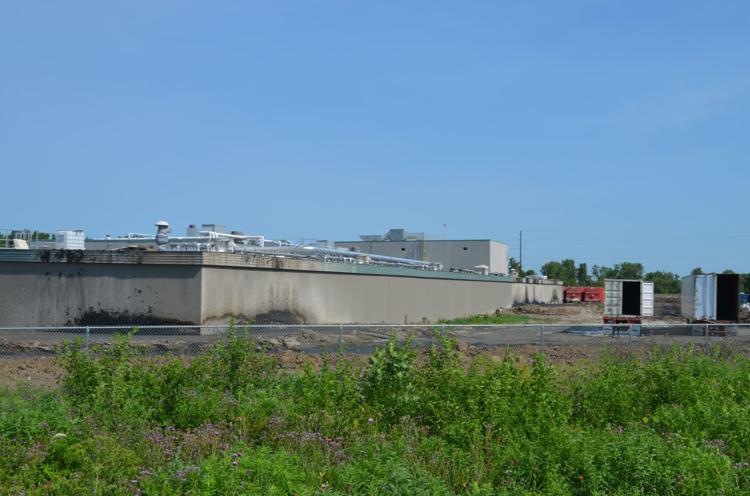 Heavy rains last week slowed progress, and the facility continued to work to control the digester as foam intermittently escaped from the top through portions of last week. The plant has full-time employees working on recovery efforts, and Big Ox Energy spokesman Kevin Bradley on Friday said in a statement the facility has made "significant progress" toward restoring normal operations. 
The Nebraska Department of Environmental quality is looking into the incident, including the possibility that runoff escaped the facility in locations to the north and south. 
On June 23, a portion of a retaining berm broke, spilling some digester foam and rainwater onto adjacent property owned by the railroad, according to information in an email from a Big Ox representative to the Nebraska Department of Environmental Quality. The NDEQ also received a report from Rogers about his property to the north, according to records. 
"We had some visual observations that indicated storm water runoff from the property, but at this point we don't have conclusive evidence," NDEQ communication coordinator Brian McManus on Friday said of the reports. "It's still part of our ongoing investigation." 
The NDEQ last week served Big Ox with an emergency order requiring it to stop the discharges, repair equipment and clean up all released waste -- including any that seeped onto other properties.
The order follows a notice of violation sent to the plant June 20 that stated enforcement action may include an administrative order or a referral to the attorney general for penalties of up to $10,000 per day per violation.
McManus said the facility also may be in violation of its permit for air emissions. The U.S. Environmental Protection Agency this week sent a mobile air sampling truck to the area for readings focused on the presence of hydrogen sulfide and methane. While the raw data must undergo analysis, initial results showed elevated hydrogen sulfide levels that could be above the facility's permit and could require additional enforcement action, he said. 
However, McManus said the emissions measured below a level that would cause public health concerns.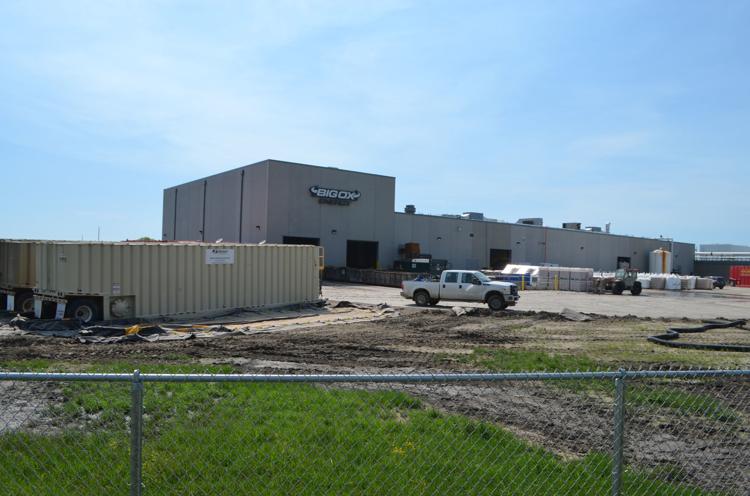 Bradley said Big Ox Energy is taking steps to ensure all materials that were released will be disposed of properly. He said the company has engaged three environmental remediation firms for a clean-up assessment and plan and will hire one or more of the firms to "accelerate its clean-up activities." 
"Vacuum trucks have been on site since the start of the incident and are working full-time on the removal of solid released materials, which are either being recycled or safely stored," he wrote. "Highly liquid released materials are being pumped into Big Ox Energy's wastewater treatment plant on a daily basis."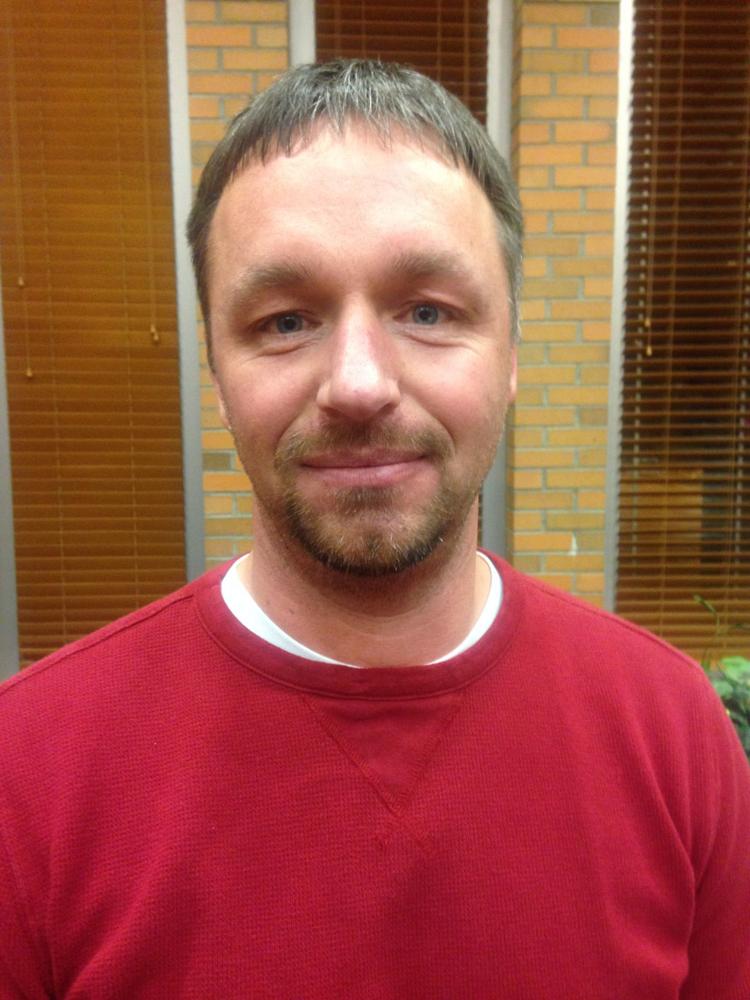 Bradley said the material is organic and poses "no threat to the community." 
The statement did not address complaints of odors or the potential runoff onto private lands. 
In addition to potential enforcement action from state agencies, Big Ox is facing thousands in fines from the city of Sioux City for violation of its pretreatment permit. Assistant City Attorney Justin Vondrak said issues at the South Sioux City plant affected the treatment of sewage sent to Sioux City's regional wastewater treatment plant.
A June 19 email from the city of Sioux City to Big Ox specified the city's wastewater treatment plant was experiencing "extremely elevated loading" from Big Ox's discharges -- more than twice the typical amount -- and the city would be unable to continue to treat that much.
As of that date, city staff said they had not yet received any notification from Big Ox. Sioux City assessed a $1,000-per-day penalty to the company for violation of its pretreatment permit.
Vondrak said Friday the plant has been communicating with the city, and he is not yet sure how many days the penalty will extend to, as the incident remains under investigation.  
"We have samplers in the line as well as at lift stations to monitor what is being put into the sanitary sewer," Vondrak said. "There have been improvements." 
South Sioux City Mayor Rod Koch said while NDEQ is handling the investigation and enforcement work, city leaders have had discussions with Big Ox Energy to monitor and encourage the cleanup progress. Koch said he believes plant leaders have been responding well to the city's concerns and working hard to rectify the situation.
"We're stressing to them -- really stressing to them -- that we want this taken care of, and we don't want this to continue," he said. "Our major concern is our citizens and people living out around Big Ox, and anyone affected by that odor."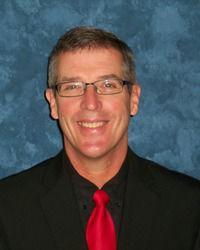 Koch said the city asks residents to report odor complaints to its law enforcement center, where the city takes an incident report. The city will then have someone from the city check out the odor and forward the report to the facility it came from. Koch said there are many sources besides Big Ox Energy that odors in that area can come from. 
Rogers, who said he knows what the other industries smell like, has been dissatisfied with the results of his personal complaints. But he said he has been encouraged more by the recent action of the NDEQ.