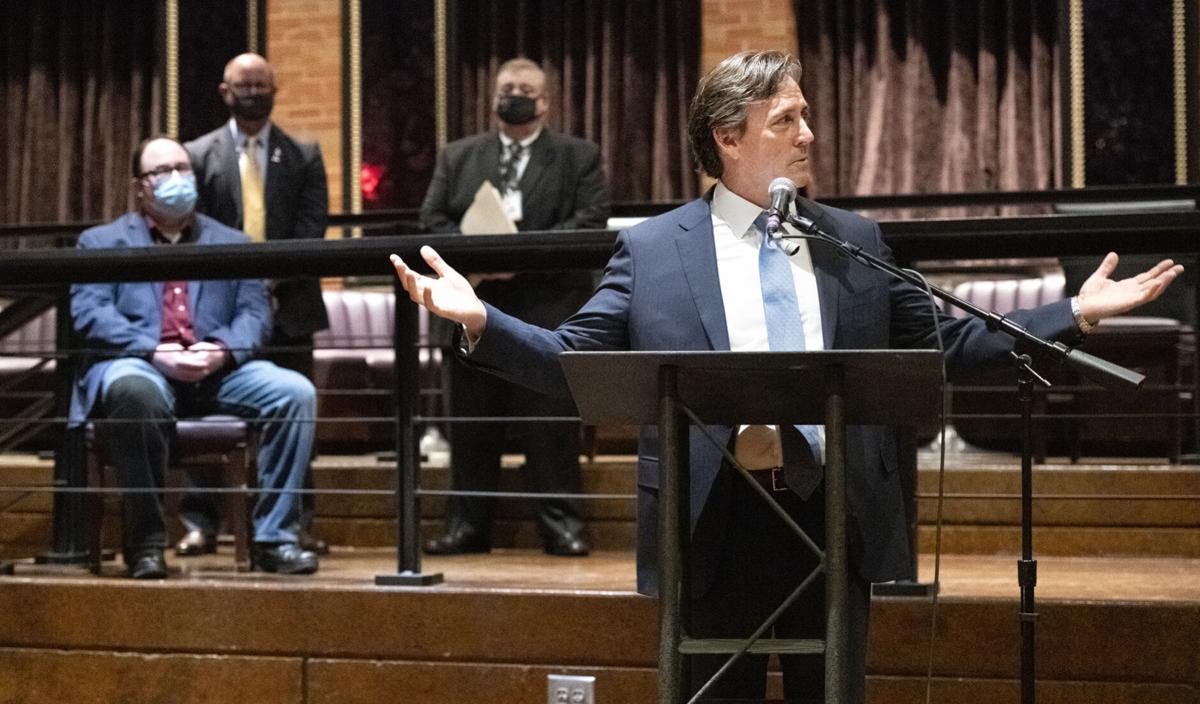 Peninsula Pacific Entertainment, a Los Angeles-based company with roots in Iowa, is now the sole owner of the downtown casino, hotel and entertainment venue. The deal had been announced in December.
"We think about Sioux City as the cornerstone of our operations in Iowa," Peninsula chairman and CEO Brent Stevens told the Iowa Racing and Gaming Commission during its meeting at the Hard Rock. "From here, we hope to take the Hard Rock in Sioux City to new and greater places."
Peninsula previously owned 50% of the Hard Rock. Without question or comment, the IRGC voted 5-0 to approve Peninsula's purchase of Warner Gaming's 50% stake in the property. The commission also approved financing for the purchase on a unanimous vote.
After the vote, Stevens said no immediate changes in the daily operations of the hotel and casino are planned. Peninsula does have future plans for the property, but Stevens did not divulge details.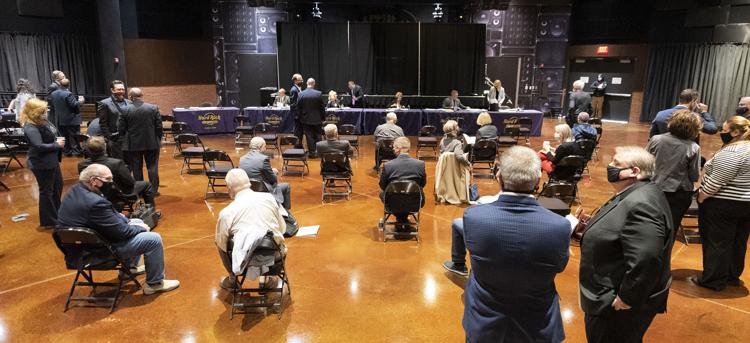 "I certainly expect that we will continue to invest in this property," said Stevens, who once served as CEO of Peninsula Gaming LLC, whose holdings included the Diamond Jo Casino in downtown Dubuque and the Diamond Jo Worth Casino near the Minnesota border along Interstate 35. Peninsula Pacific was originally created as the holding company for Dubuque-based Peninsula Gaming, which was sold in 2012 to Boyd Gaming Corp.
Mike Adams, Hard Rock vice president of operations, said visitors to the casino, hotel and other venues will notice any changes in the wake of the sale.
"It's business as usual," he said. "You're not going to see a huge change."
In 2013, Stevens formed a 50-50 partnership with Bill Warner, CEO of Warner Gaming, which originally pitched the Hard Rock-themed venue for Sioux City. Warner's group secured up to $35 million in financing from an entity controlled by Stevens. The investment, which Stevens eventually converted into a 50% stake in the development, strengthened Hard Rock's application for the state gaming license by putting more equity into the project and lowering financing costs.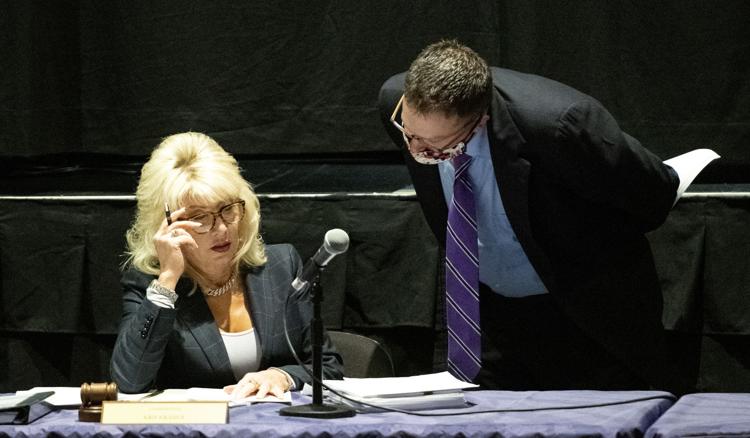 Peninsula Pacific currently operates facilities in Iowa, New York, Virginia, Louisiana and Kansas.
The Hard Rock complex also includes a 54-room hotel, an indoor entertainment venue called Anthem and an outdoor venue known as Battery Park.
Get local news delivered to your inbox!
Subscribe to our Daily Headlines newsletter.