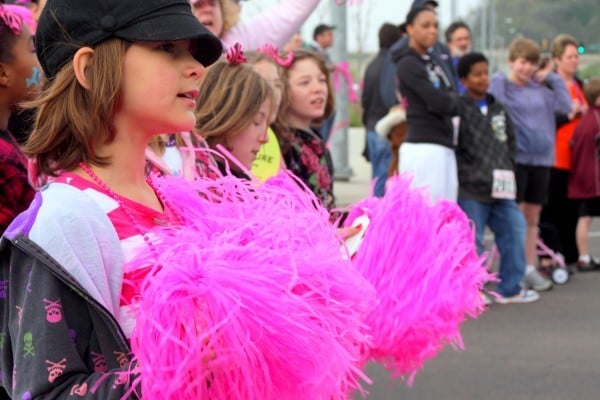 SIOUX CITY -- At least one pro-life advocate wasn't surprised Friday when Susan G. Komen Race for the Cure announced it was reversing its decision to end grants to Planned Parenthood.
Mary Stevens, past director of 40 Days for Life in Sioux City, said she was skeptical of the announcement to end funding earlier this week, and Friday's decision "was of no surprise to me."
The dramatic retreat followed a three-day furor that resounded across the Internet, in Congress and - perhaps most tellingly - among Komen affiliates who openly rebelled, suggesting the leadership had bowed to anti-abortion pressure.
"We want to apologize to the American public for recent decisions that cast doubt upon our commitment to our mission of saving women's lives," a Komen statement said.
As first reported by The Associated Press on Tuesday, Komen had adopted criteria excluding Planned Parenthood from future grants for breast-cancer screenings because it was under government investigation, citing a probe launched by a Florida congressman at the urging of anti-abortion groups.
"We will amend the criteria to make clear that disqualifying investigations must be criminal and conclusive in nature and not political," Komen said Friday. "That is what is right and fair."
As a result, Komen said, "we will continue to fund existing grants, including those of Planned Parenthood, and preserve their eligibility to apply for future grants."
Jill June, president and CEO of Planned Parenthood of the Heartland, which operates 34 health centers, including one at 4409 Stone Ave. in Sioux City, said she was relieved that Komen, the nation's largest breast cancer charity, was resuming its grants for breast screeing services to Planned Parenthood.
"This is what I had hoped would happen is that Komen would come to its senses and assume its role in helping women," June said in a telephone interview from her Des Moines office.
Planned Parenthood was in the middle of the application process for Komen grants to three of its health centers. That process will pick up where it left off when Komen announced it was ending Planned Parenthood funding, June said.
In fiscal year 2011, Sioux City's Planned Parenthood center, which has not received Komen grant money, conducted 1,400 breast screenings.
Stevens said she's bothered that Komen does not acknowledge the link many believe exists between breast cancer and abortion.
"Komen is supposed to be about breast cancer awareness. To not even mention a possible link raises red flags," Stevens said.
This week's controversy should lead more people to learn more about both organizations, Stevens said.
"We all want to think the best of any organization," she said. "I think people are opening their eyes that they have to look into the roots of an organization."
June said the outcry against Komen's decision and subsequent reversal showed that people consider health issues should be more important than politics.
"I think at the end of the day, this situation ... helped show America the strong interest women and men have in protecting women's health," June said. "We will not let politics get in the way of serving women. We never have, and we never will."
Komen officials were unavailable for further comment on how they came to change their plans. There was no indication that the organization had come under pressure from its corporate partners. But many of Komen's own affiliates nationwide had objected to cutting off the grants, which totaled $680,000 in 2011. An Aspen, Colo., affiliate announced Thursday that it would defy the new rules and continue grants to its local Planned Parenthood partner, while all seven of Komen's California affiliates said they "strongly opposed" the planned cutoff.
In addition, Komen was inundated with negative comments via emails, on Twitter and on its Facebook page. Many of the messages conveyed a determination to halt gifts to Komen - organizer of the popular Race for the Cure events -because of the decision.
-- The Associated Press contributed to this report.
Get local news delivered to your inbox!
Subscribe to our Daily Headlines newsletter.