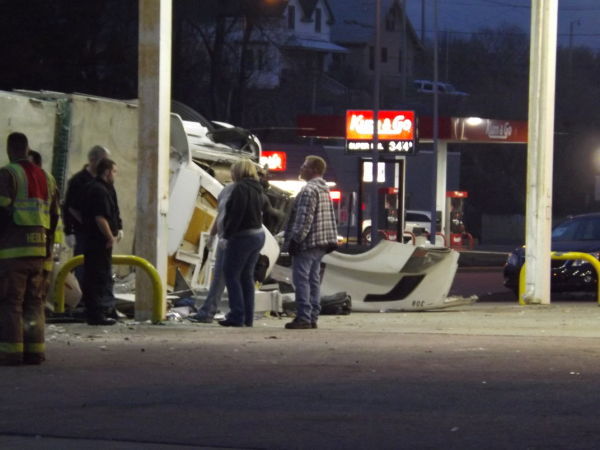 SIOUX CITY | The driver who crashed a semi truck carrying live turkeys on Gordon Drive early Saturday morning has been cited by authorities and released from the hospital.
Marko Dmitrijevic, 23, of Lyons, Ill., was released Sunday from Mercy Medical Center according to hospital officials. Information regarding the condition of a passenger riding in the semi was not immediately available.
Heading west on Gordon Drive at about 1:21 a.m. Saturday, Dmitrijevic crashed and overturned the semi onto its right side and struck 10 parked cars at Certified Auto in the 3000 block of Gordon Drive, said Sioux City police Sgt. Ryan Bertrand.
Dmitrijevic and a passenger were taken by ambulance to Mercy, Bertrand said. Police cited Dmitrijevic for failure to maintain control and speeding; Dmitrijevic was driving about 55 mph in a 35-mph zone, Bertrand said.
Police believe the load of turkeys in the semi shifted and caused the crash. Police initially estimated the damage to the truck at $75,000 and damage to Certified Auto vehicles in the "thousands of dollars" range, Bertrand said.
Sioux City Animal Control collected the turkeys that weren't killed in the crash, Bertrand said.
Get local news delivered to your inbox!
Subscribe to our Daily Headlines newsletter.