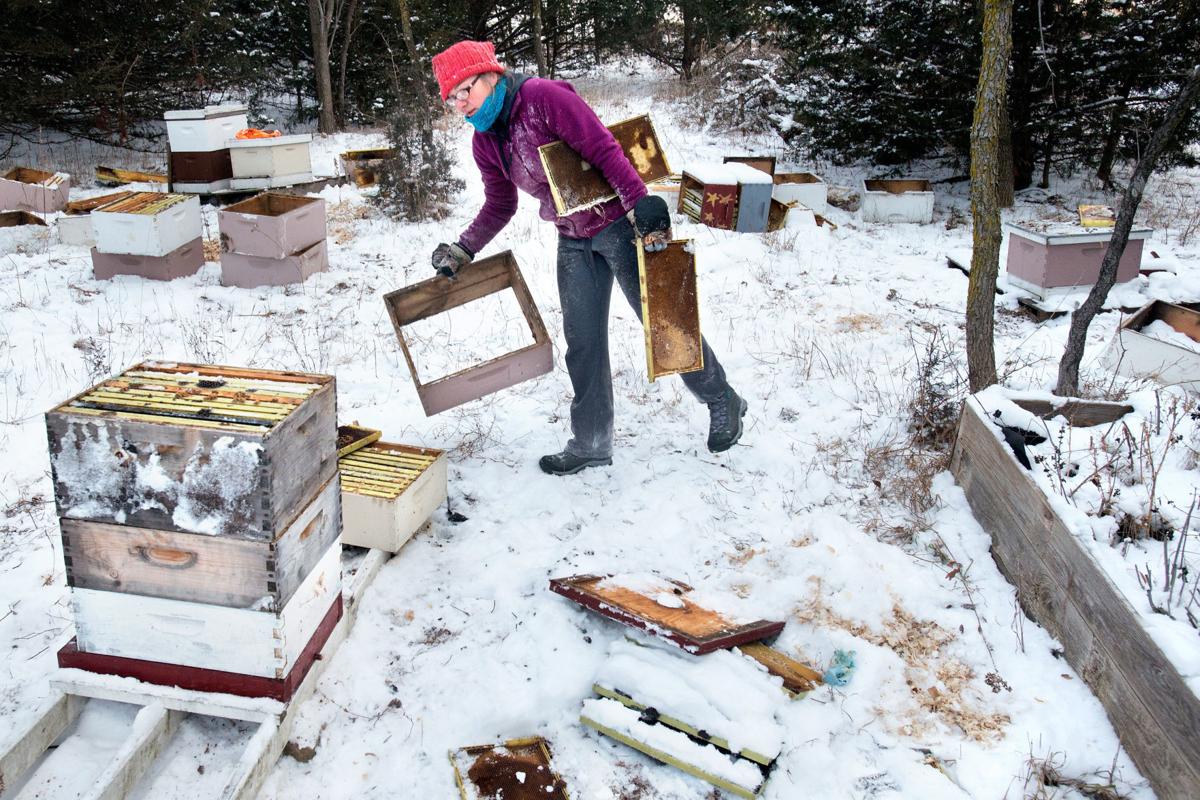 Wild Hill Honey owners Justin and Tori Englehardt went to check on their 50 hives on the morning of Dec. 28 and found them all destroyed, resulting in more than $60,000 in damage to the business.
The police department said Wednesday two boys, ages 12 and 13, have been arrested in connection with the incident, which drew ire from people across the country and garnered national and international media coverage. Because they were charged as juveniles, the suspects cannot be identified under state privacy law.
Seeing arrests made less than a month after the vandalism occurred was welcome news to Justin Engelhardt.
"It's huge, right? It demonstrates the professionalism and determination of the Sioux City Police Department and we couldn't be happier," he said.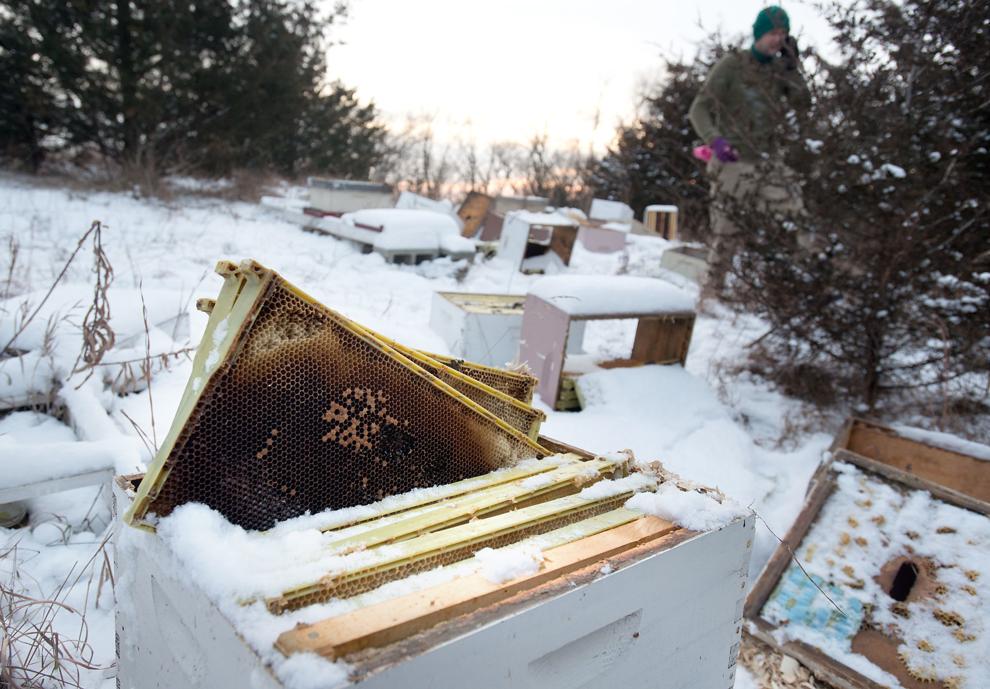 Despite the crime taking place in a secluded area with no witnesses, police were able to track down the suspects after following a series of leads and tips from the public. Police said they don't anticipate any future arrests in connection with the case.
The two boys have been charged with three felonies, criminal mischief in the first degree, agricultural animal facilities offenses and burglary in the third degree, as well as an aggravated misdemeanor, possession of burglar's tools. The felonies would carry penalties of up to 10 years in prison and fines as much as $10,000. Criminal cases involving minors are typically adjudicated in juvenile court, however.
Though the law has been on the books in Iowa since 1991, prosecution for agricultural animal facilities offenses is rare, according to county assistant attorney Mark Campbell.
"I can't think of any case where we've had prosecution in Woodbury County — I may be wrong, but I don't recall anything," said Campbell, who has worked in the office 34 years.
According to the state code, a person found guilty of violating the law can be taken to district court by the offended parties to seek recovery of damages in an amount that is three times actual and consequential damage, and also force the defendant to cover the victim's court and attorney fees.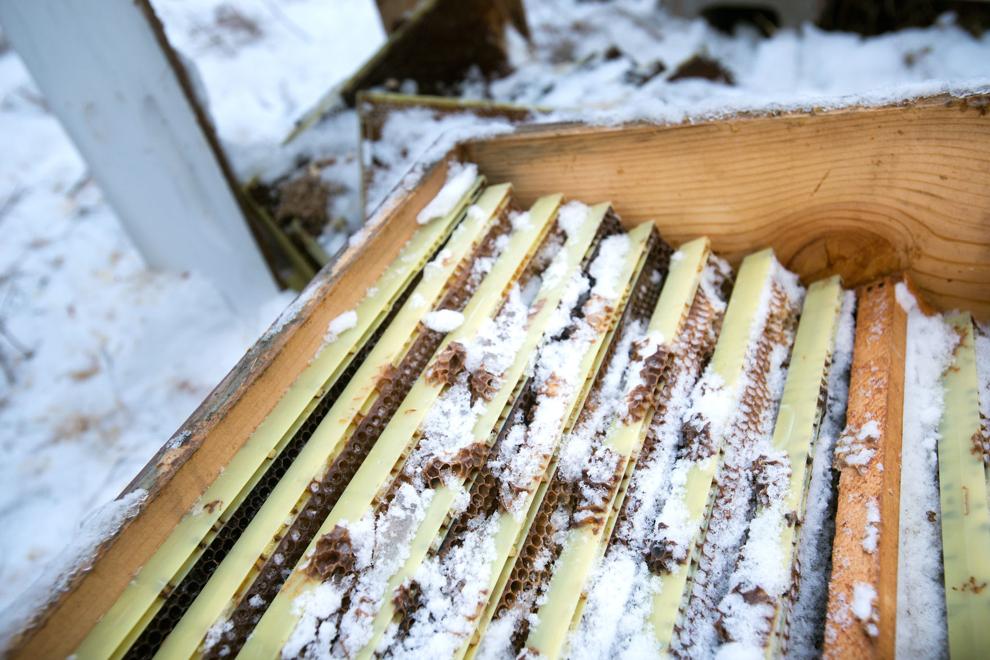 Engelhardt originally feared the huge financial losses likely would have put the six-year-old enterprise out of business.
Todd LaCroix of Sioux City, a friend of the Engelhardts, started a GoFundMe me page that raised more than $30,000 in online donations from 838 people in just a few days before the account was deactivated.
"It was amazing and we are deeply grateful for all of the contributions from the people of Sioux City and people around the country," Englehardt said. "It's thanks to those contributions that we'll be able to rebuild in the spring. We've already made arrangements to get some hives down south and we'll bring them up in the spring and we'll be right back to where we were."
Wild Hill sells jars of pure, raw and creamed varieties of honey and other honey byproducts at Pierce Street Coffee Works, Sioux City Gifts, Palmer's Olde Tyme Candy Shoppe, trade shows and other outlets around the area.
Englehardt thinks the story of Wild Hill resonated with so many people because people are becoming increasingly aware of much the honey bee population is struggling to survive. Some of the issues include rapid loss of their habitat, varroa mite, which feeds on honey bees, and the mysterious phenomenon known as colony collapse disorder.
"Bees are critical and people are conscious of the fact that bees are having a hard time right now and facing some real challenges," Englehardt said.