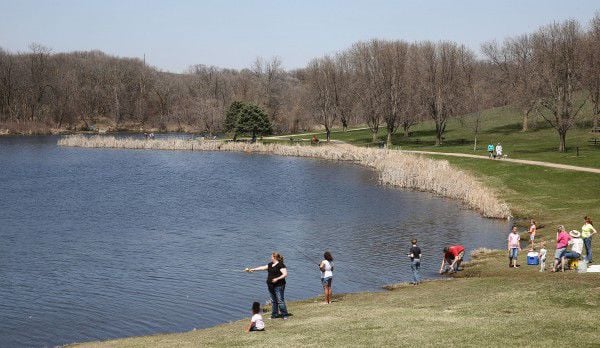 SIOUX CITY | It might be time to break out the shorts and sandals this weekend.
Temperatures 20-30 degrees above normal are expected by Friday, the culmination of a weeklong warmup that will hopefully shorten Siouxland's winter season.
High pressure building in from the west has pushed the cold air we'd usually be experiencing well into Canada and the East Coast, which continues to be hit with cold temperatures and snow, said Brad Adams, a meteorologist at the National Weather Service in Sioux Falls.
You have free articles remaining.
Meanwhile, Sioux City should see a high of 46 degrees today and Wednesday before temperatures climb into the 50s on Thursday and the mid 60s by Friday. Normal highs for this time of year are in the 30s.
"Obviously, we're in an unseasonably mild pattern, which is really going to accelerate in the next couple days," Adams said.
The 60-degree weather will continue through the weekend, with a chance for some light rain Sunday night. Adams said the warm temperatures should continue through the middle of next week.
"There's no cold air in the future," he said.