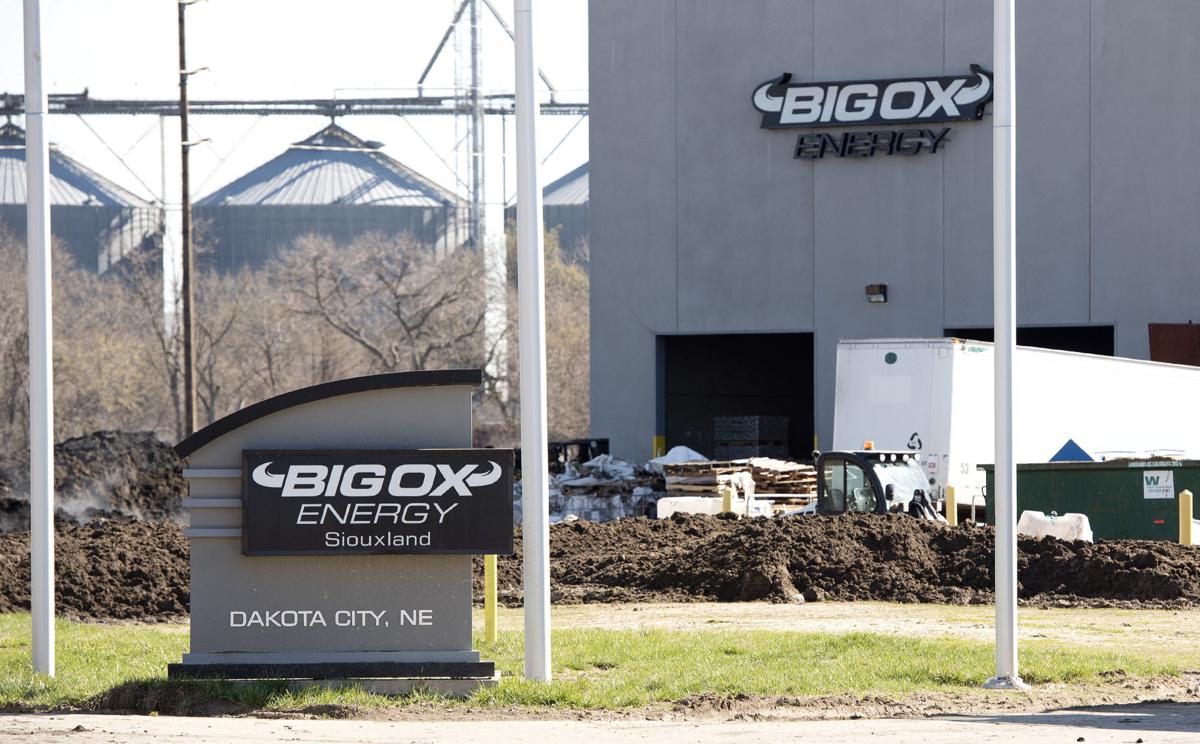 The Wisconsin-based company's numerous violations showed a continual failure to comply with state regulations, providing grounds for the permit revocations, the officer who presided over the Nebraska Department of Environment and Energy's case against Big Ox concluded.
"NDEE has provided Big Ox with many opportunities to come into compliance with its permits and regulations, but Big Ox has failed to do so," hearing officer Melanie Whittamore-Mantzios wrote her 59-page order.
NDEE Director Jim Macy accepted Whittamore-Mantzios' findings and ordered the permits revoked immediately.
Big Ox has 30 days to appeal the ruling. Kevin Bradley, Big Ox director of business and economic development, did not immediately return a message seeking comment.
Residents living near the plant were happy to hear news of the permit revocations, said Robert Baker, one of more than a dozen neighbors who have sued Big Ox in connection with continuous complaints of odors from the plant.
"It's just another nail in the coffin in that place that never should have been opened in the first place," Baker said. "At this point, we're so far past all this that I really don't care what they do with that place."
A Big Ox attorney told the NDEE the company needed the air permit in order to continue to purge and burn off any gases remaining in the plant's anaerobic digesters since it ceased operations in late April. The stormwater permit also is necessary for the company to respond to any future spills or releases and address storm water runoff from its paved parking lot.
Big Ox and the city of South Sioux City had asked for a delay in a final decision while the city sought time to arrange financing to buy the facility. The company and city reasoned that it would be easier to transfer the permits to a new operator rather than apply for new permits if the current ones were revoked.
South Sioux City Mayor Rod Koch told the Journal in October that if the city were to buy the plant, it would search for a third party to operate it. If reopened, the plant would once again pretreat wastewater from neighboring industries, enabling South Sioux City to build a smaller wastewater treatment plant than the one it is currently considering, Koch said, and keep city sewer rates lower. The city also could profit from the sale of methane produced at the plant, he said.
Koch said Wednesday that the city remains interested in buying the plant or seeing another purchaser take ownership and reopen it. Negotiations are continuing.
"It's not a deal-breaker," Koch said of the permit revocations, " but it's something that's extremely disappointing to us. It changes the parameters of the negotiations."
Any new owner will have to file new permit applications, and the approval process can be lengthy. Koch said he's heard rumors about other potential buyers showing interest in the plant. He said it's the city's hope that a third party buys the facility, rather than the city. The city is also open to walking away from the idea.
"If we can't get a deal that isn't beneficial to South Sioux City citizens, then we won't make the deal," Koch said. "We're working hard to get it resolved."
Tuesday's ruling cited the numerous environmental violations, citations and complaints that have been filed against the company, which accepted organic waste from local food and beverage manufacturers and converted it to methane for sale. Big Ox also received wastewater from other South Sioux City industries, pretreated it and discharged it to Sioux City's regional wastewater treatment plant.
Whittamore-Mantzios said that among Big Ox' reasons for noncompliance were lack of finances and its contract with the city of South Sioux City to accept a contractual amount of waste from industrial sources.
Her ruling spelled out a series of violations and failed actions by Big Ox dating back to Feb. 15, 2017, just months after the $30 million plant began operations in September 2016.
-- Big Ox operated an emission control system that did not align with the design listed in its air permit application.
-- Failure to meet at least two self-imposed deadlines in 2018 to install a hydrogen sulfide monitoring system. Inspections showed the system never was installed.
-- At least nine releases of liquid biomass over the sides of the roof in December 2017 and January 2018. Some of the material ran onto neighboring property.
-- Frequent releases of hydrogen sulfide and methane gas in June 2018 that exceeded permissible amounts outside the plant's boundaries and posed a potential human health hazard.
-- In November 2018, state inspectors found roof hatches open and venting uncontrolled biogas and hydrogen sulfide emissions. Plant workers were found to be monitoring and recording hydrogen sulfide gas concentrations only weekly, rather than daily as required.
-- Discharge of total suspended solids to Sioux City's Wastewater Treatment Plant in excess of its permit with Sioux City.
-- Stockpiling of tons of digester solids on Big Ox property beginning in December 2018 until their removal this past June.
Whittamore-Mantzios said those violations and failure to comply with consent orders Big Ox agreed to with regulators provided the state with grounds to revoke the company's permits.
"Big Ox has not been able to demonstrate that it is capable of coming into compliance with the requirements of (its permit) or the various consent orders it has agreed to in the past," she wrote.
The plant shut down its wastewater treatment operations on April 30, when the City of Sioux City did not renew its wastewater discharge permit, in part because the company owed more than $3 million in treatment fees, late charges and fines, a total the company is disputing. Big Ox also owes South Sioux City for sewer, electric and water use, but city officials in the past have declined to say how much is owed.
Soon after Big Ox began operations, residents living near the plant complained of odors. A class action lawsuit filed by a homeowner claims that odors from the plant are a nuisance and the result of negligence. Another 15 homeowners have individually sued the company and South Sioux City, claiming that toxic odors and gases backed up into their homes shortly after the plant began operations, causing health issues and making their homes uninhabitable.
Big Ox has filed a counterclaim placing blame for the odors and gas releases on an engineering firm and a soybean processor that was sending waste to the plant for treatment.
At least three default judgments have been filed against Big Ox in state and federal courts for thousands of dollars the company owes to companies that provided it with supplies and services.
PHOTOS: 19th century Sioux City corn palaces
1887 Corn Palace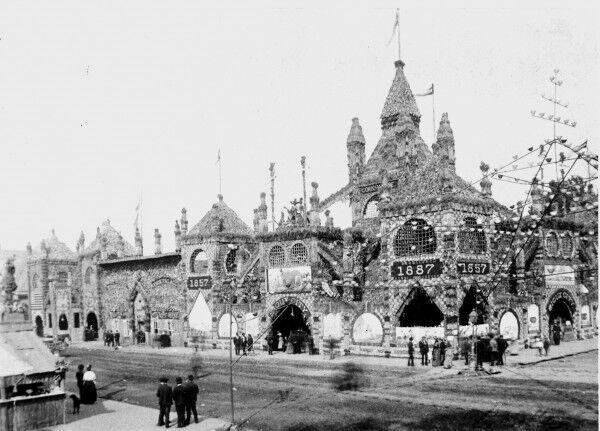 1889 Corn Palace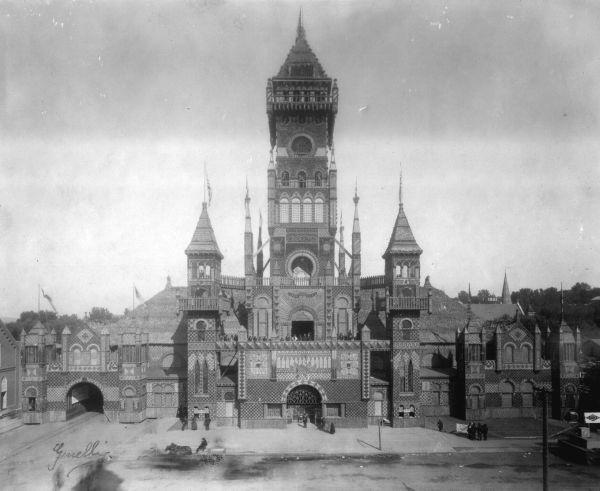 Goddess of Light 1890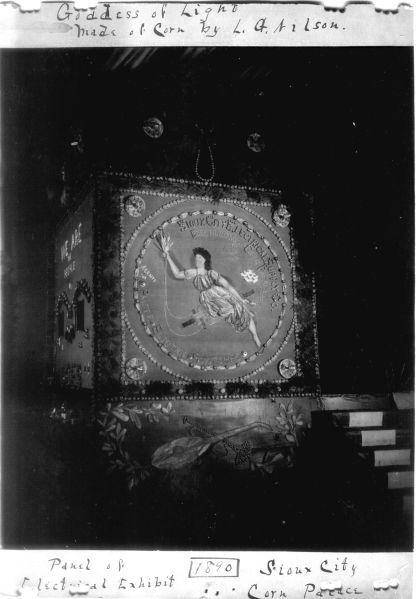 Corn Palace 1890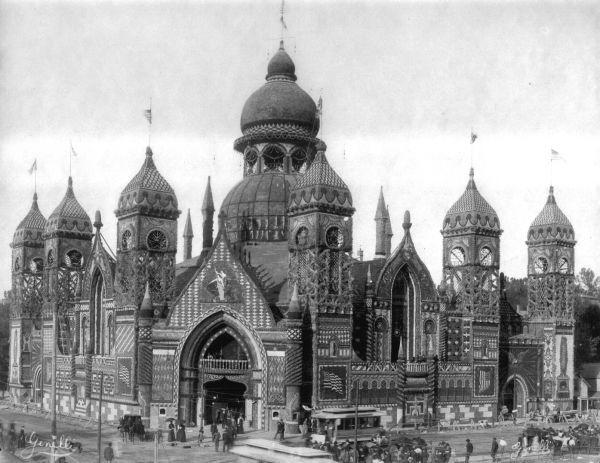 1890 exhibit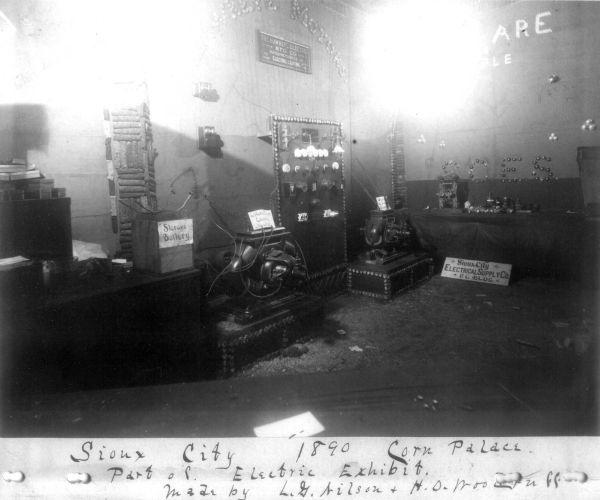 Corn Palace display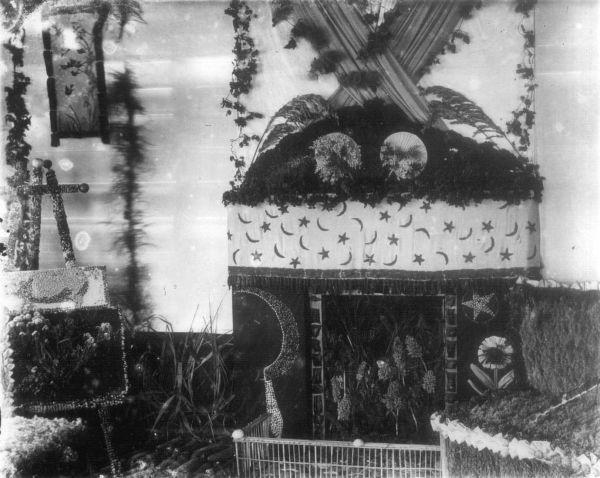 Corn palace display 1890
1890 Corn Palace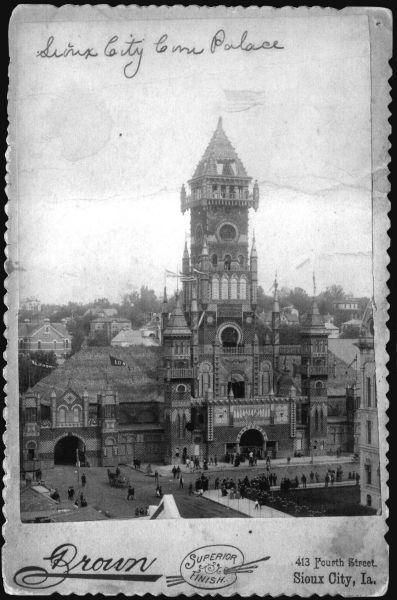 Corn Cutter 1890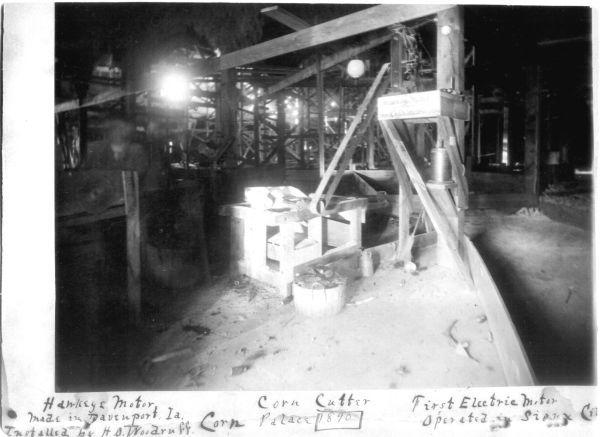 Corn palace visitors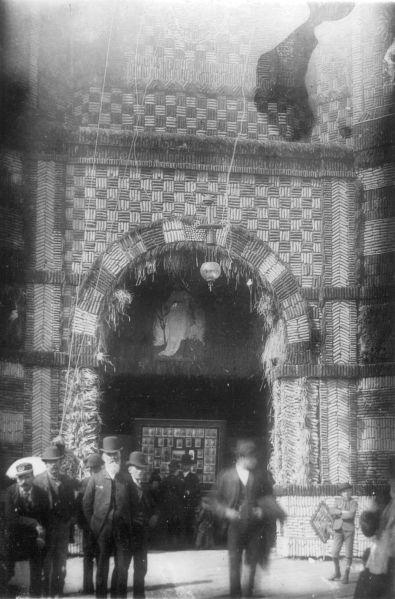 Electrical Supply Co. Exhibit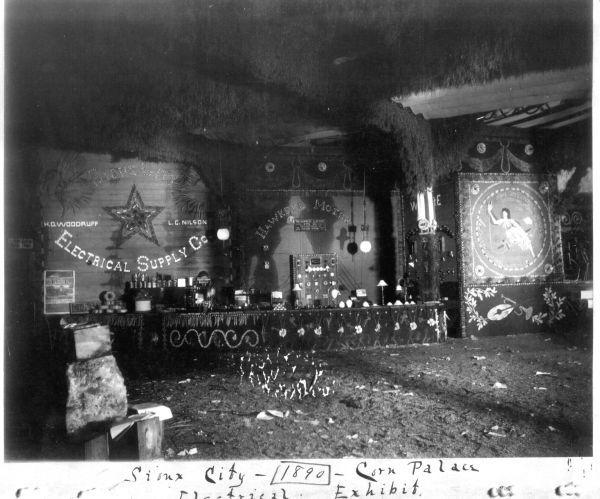 Sioux City Corn Palace 1891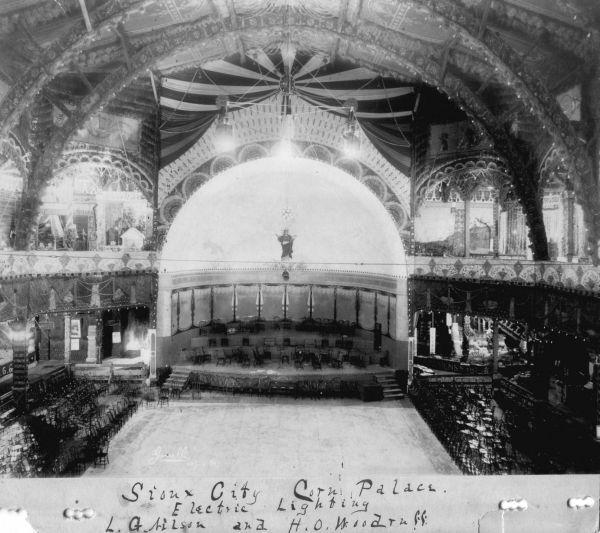 The Huskers, 1891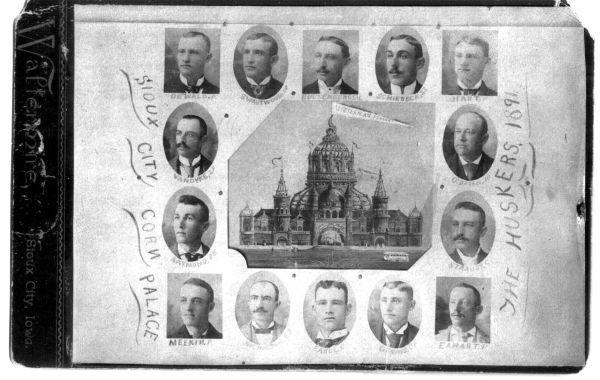 Electrical Supply Co. Exhibit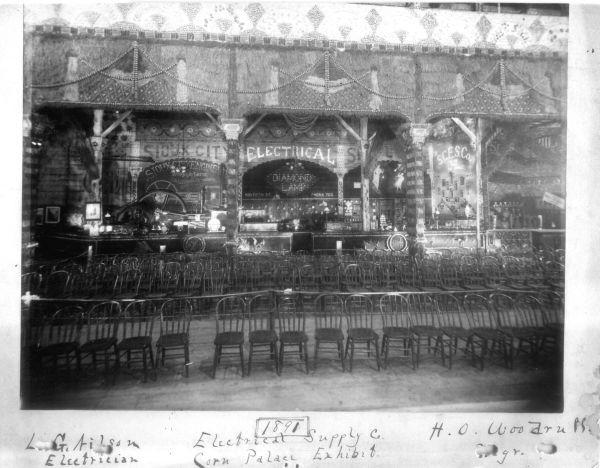 Corn Palace 1891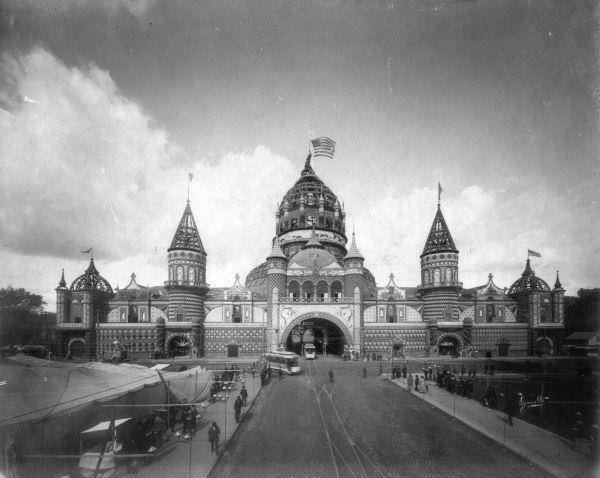 Electric Fountain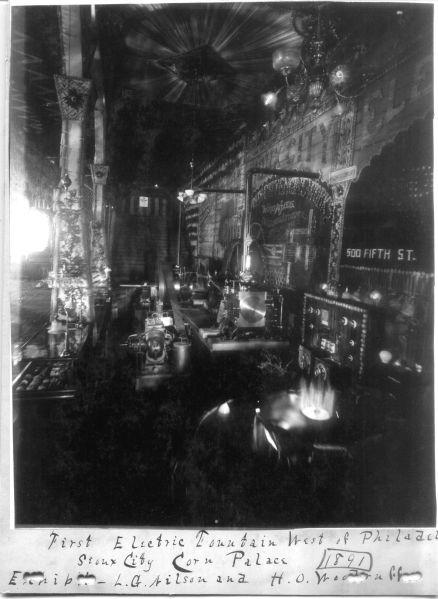 Sioux City Corn Palace 1891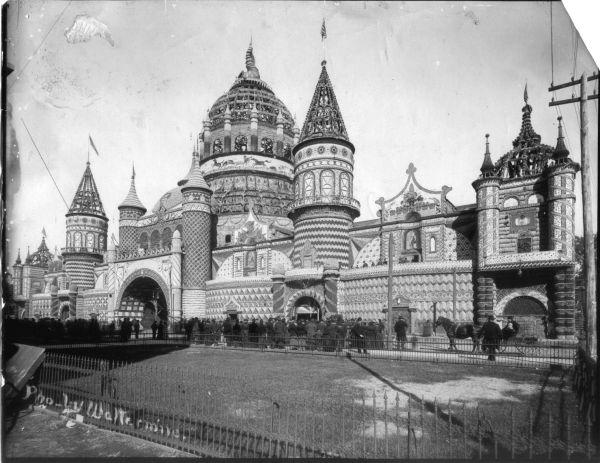 1891 corn palace