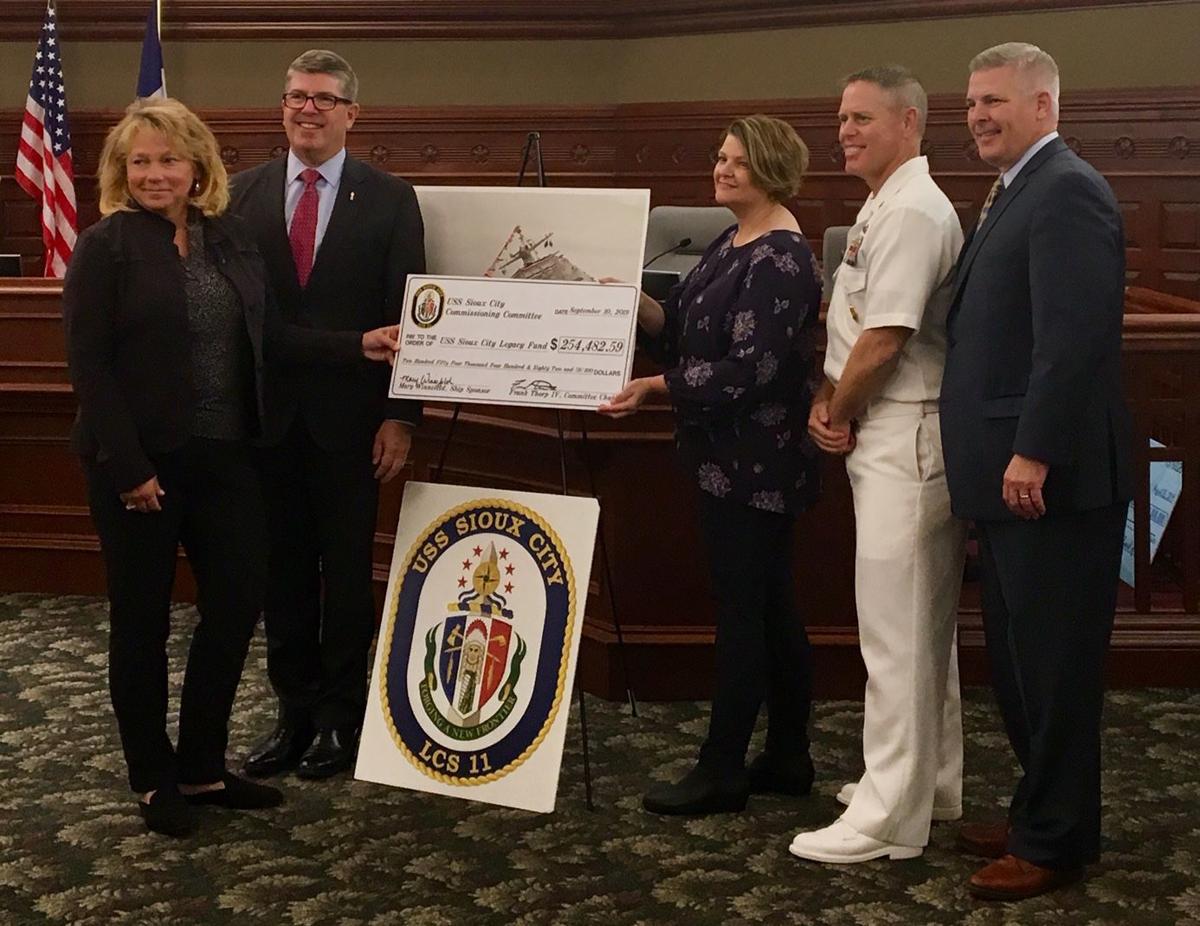 SIOUX CITY -- The Siouxland community has raised more than $254,000 for a legacy education fund to help USS Sioux City crew members and their families pay for educational expenses. 
During a news conference Tuesday at City Hall, retired Rear Adm. Frank Thorp IV, the commissioning committee chairman, and Mary Winnefeld, the sponsor of the USS Sioux City, presented a check to Rebecca Krohn, executive director of the Siouxland Community Foundation, in the amount of $254,482.59.
The U.S. Navy announced in 2012 that Sioux City would be the name of one of the ships in its new littoral combat class. Since then, the city has followed every step of its development. Last November, hundreds of Sioux City and area residents made the 1,200-mile trip to Annapolis, Maryland, to witness the ship's commissioning ceremony at the U.S. Naval Academy.
Chris McGowan, president of the Siouxland Chamber of Commerce, said the check presentation was directly related to the ship's commissioning and the establishment of a long-term relationship between Sioux City and the USS Sioux City crew. 
"The dollar amount, the support that will be provided for education is important, but even more important is the message that this sends from the people of Siouxland to the crew and their families that you all support them," Thorp said. "When they take that ship to far corners of the world in order to support our freedom, they'll know that the people from Siouxland are supporting them."
You have free articles remaining.
Before the check presentation, Winnefeld thanked Siouxland community members for their "incredible hospitality" and "warmth."
"This check that we're going to present today for the scholarship fund will go well beyond just supplying extra funds needed for education, but will also keep the ship connected to its home city," she said. 
Thorp said ships take on the characteristic of their namesake cities. He said he can't imagine a city providing a better level of support than Sioux City has.
"To all of Sioux City, I am tremendously indebted to you. The crew of the USS Sioux City is tremendously indebted to you," he said.
USS Sioux City Commissioning Ceremony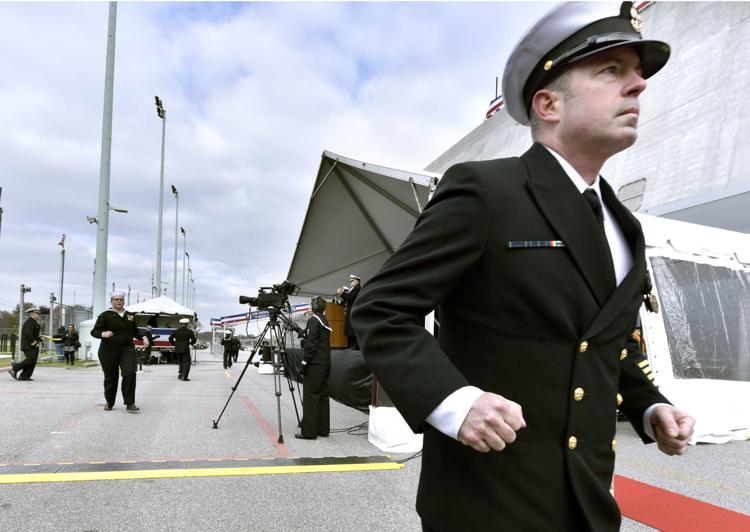 USS Sioux City Commissioning Ceremony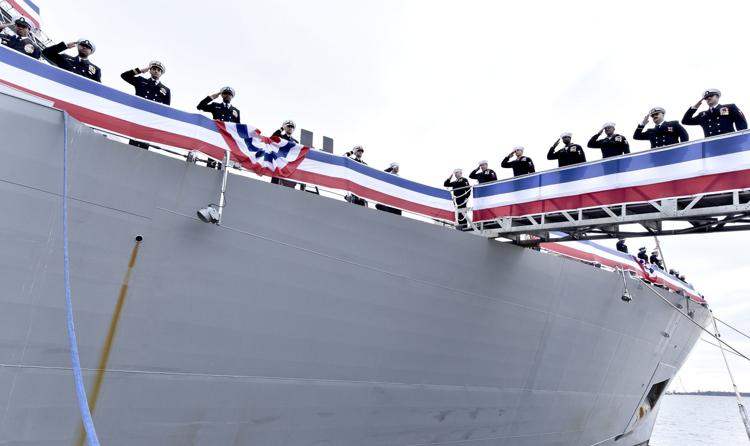 USS Sioux City Commissioning Ceremony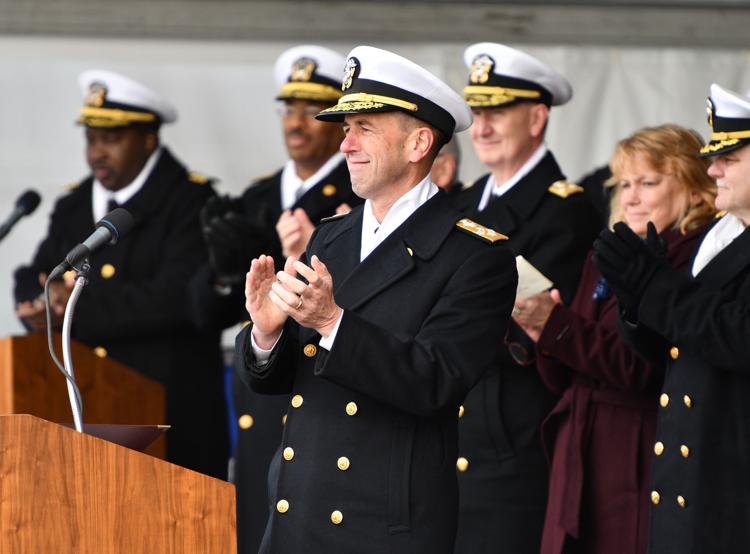 USS Sioux City Commissioning Ceremony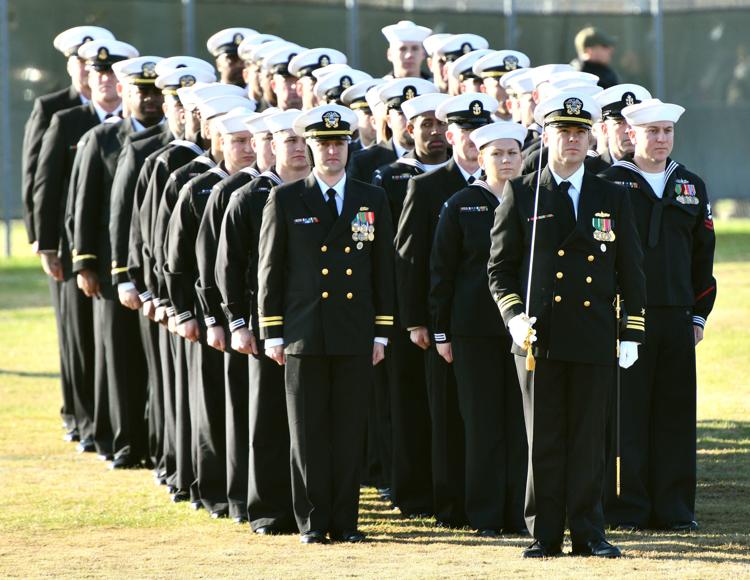 USS Sioux City Commissioning Ceremony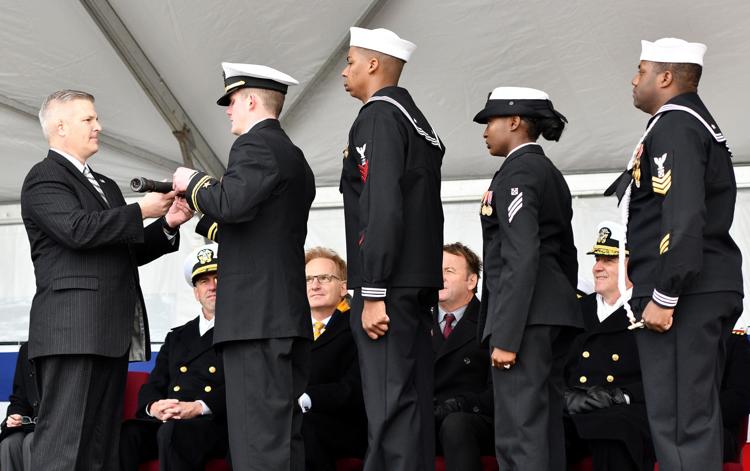 USS Sioux City Commissioning Ceremony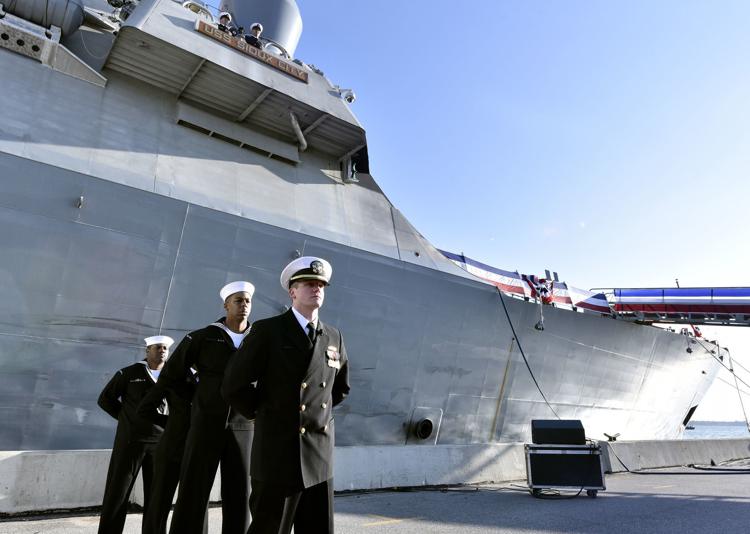 USS Sioux City Commissioning Ceremony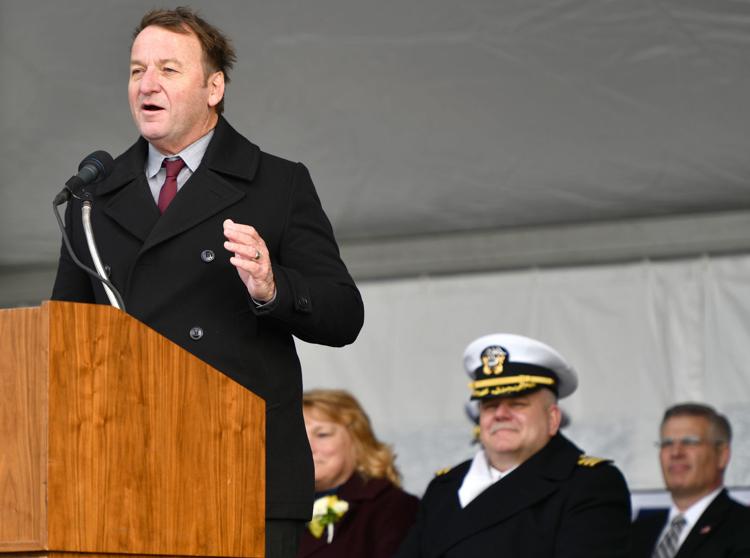 USS Sioux City Commissioning Ceremony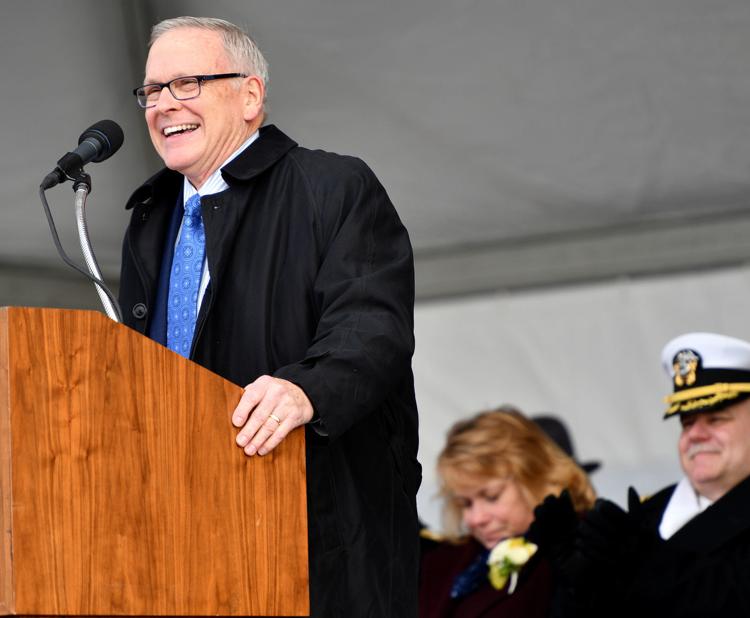 USS Sioux City Commissioning Ceremony
USS Sioux City Commissioning Ceremony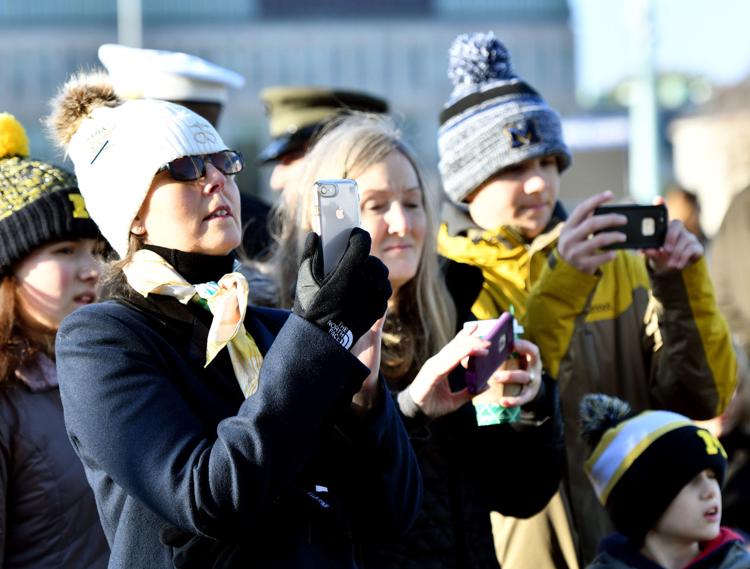 USS Sioux City Commissioning Ceremony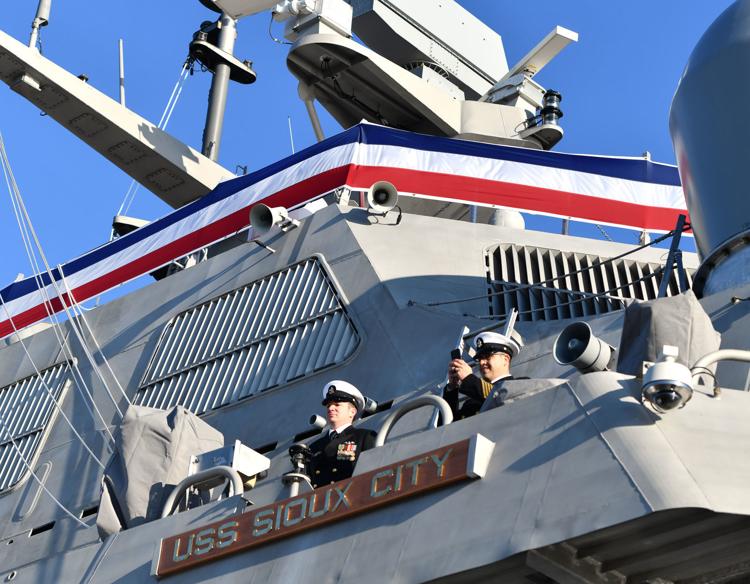 USS Sioux City Commissioning Ceremony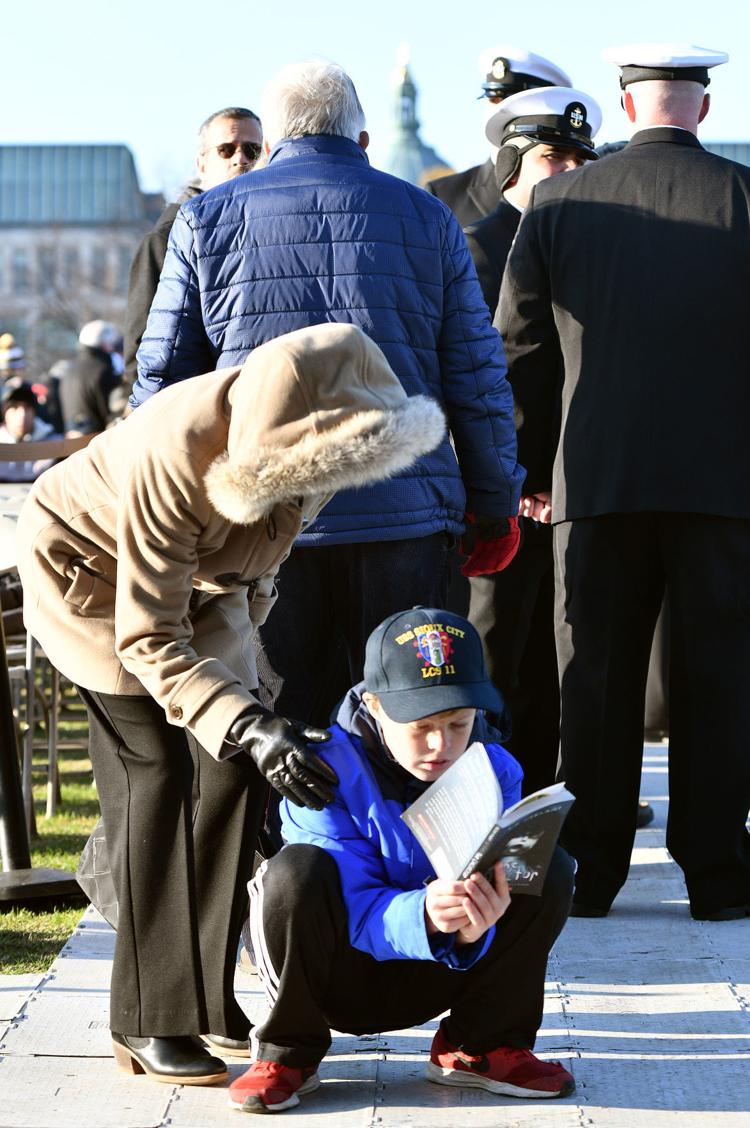 USS Sioux City Commissioning Ceremony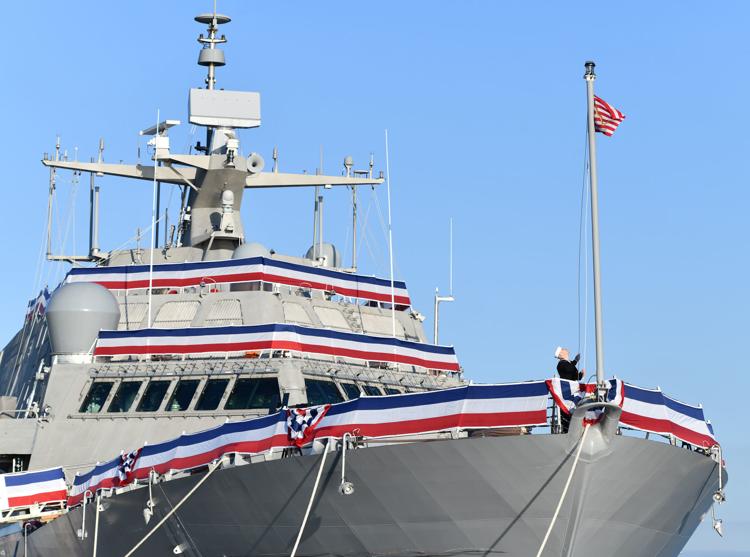 USS Sioux City Commissioning Ceremony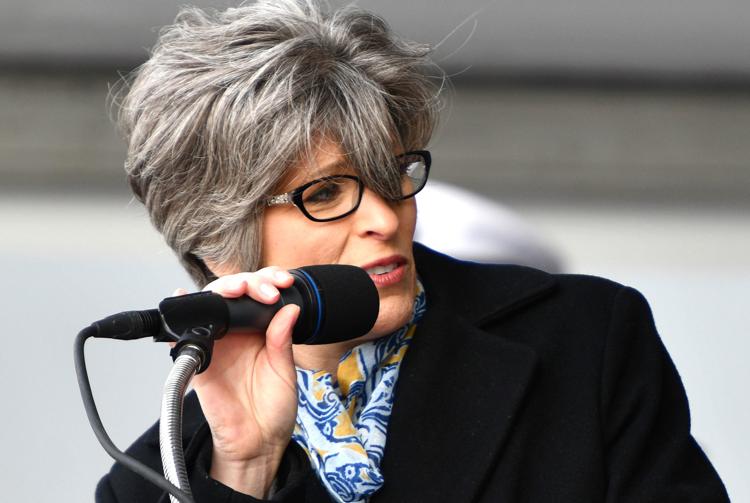 USS Sioux City Commissioning Ceremony
USS Sioux City Commissioning Ceremony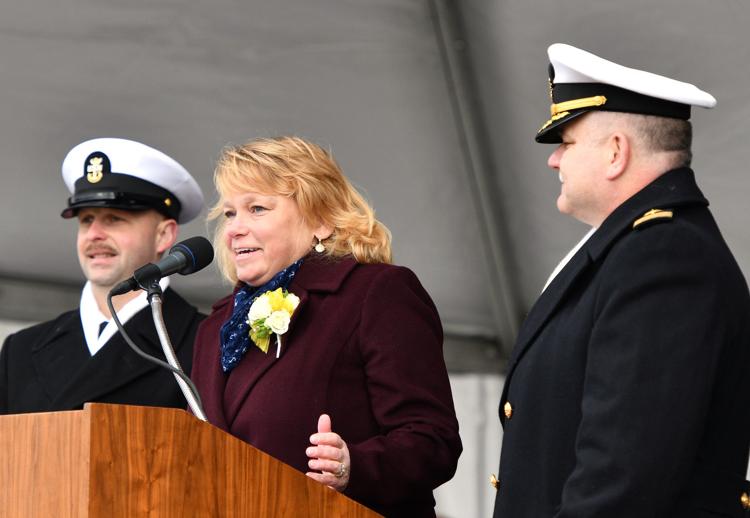 USS Sioux City Commissioning Ceremony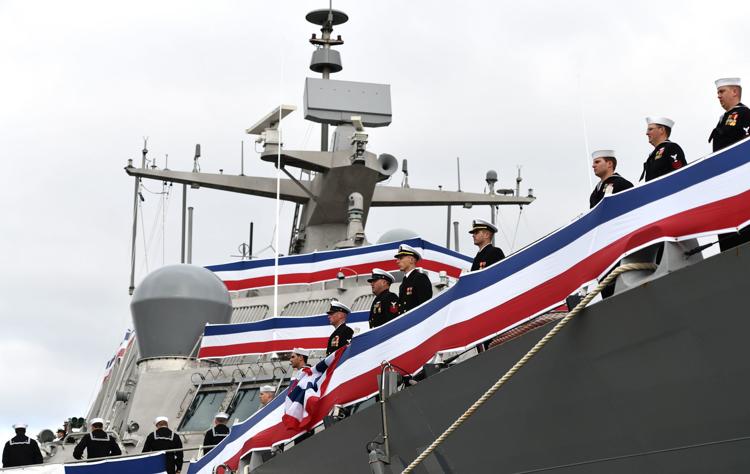 USS Sioux City Commissioning Ceremony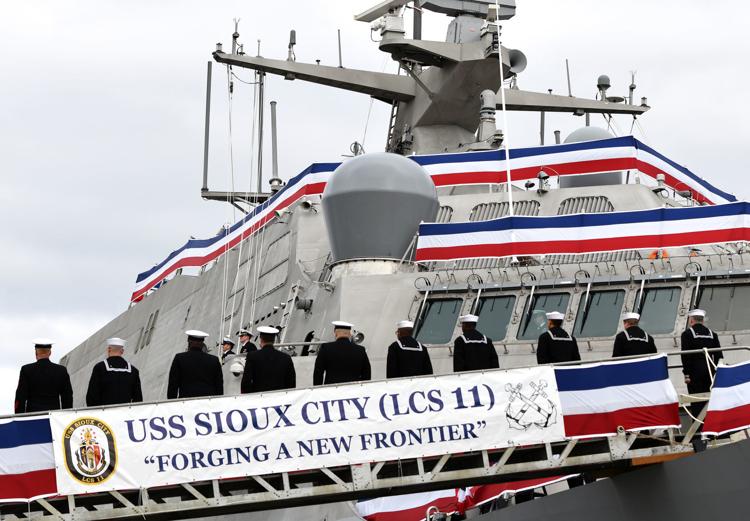 USS Sioux City Commissioning Ceremony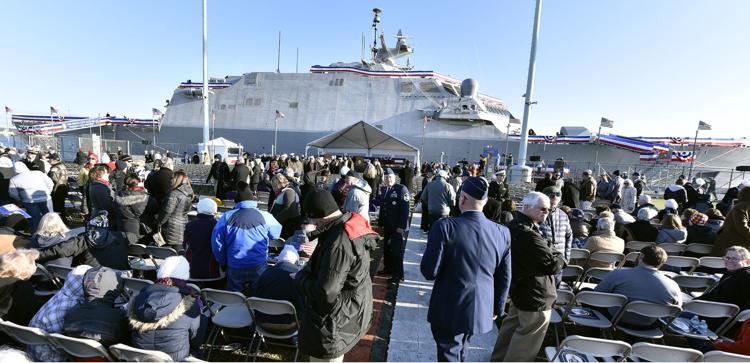 USS Sioux City Commissioning Ceremony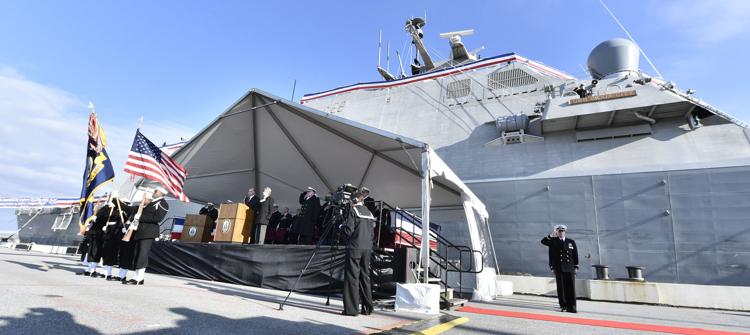 USS Sioux City Commissioning Ceremony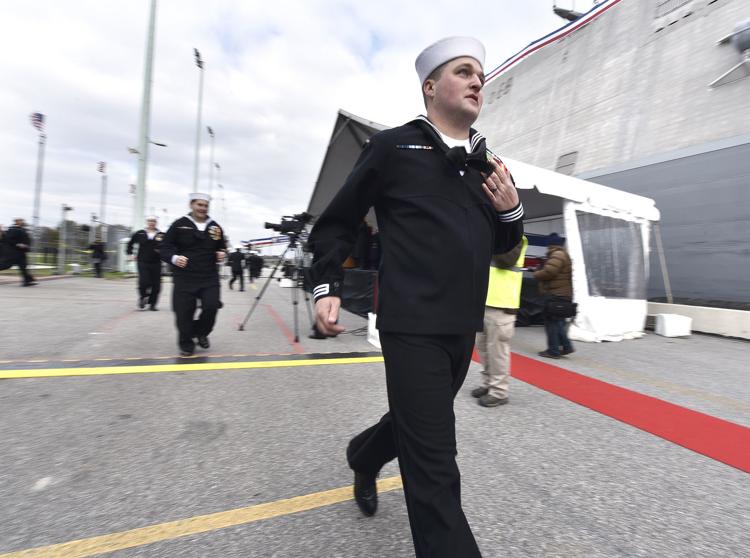 USS Sioux City Commissioning Ceremony