WATERTOWN, S.D. | In all her years as a player and assistant coach in the collegiate ranks, Vanessa Keeler-Johnson had never been in a bus accident.
That changed on her way to the NAIA Division II Women's Basketball Championship in Sioux City on Monday.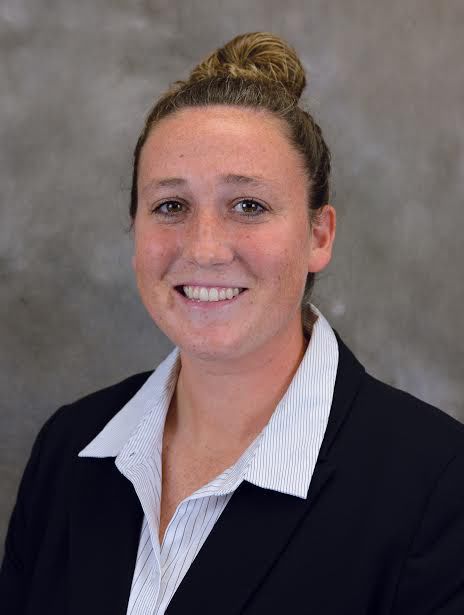 Keeler-Johnson, head coach for the Valley City State University Vikings, held on tightly as the charter bus carrying her team slid off a slick Interstate 29 south of Watertown and barrelled its way a quarter- to half-mile from the roadway before coming to rest in a creek bed.
Thankfully, there were no injuries.
"We left at 10 a.m. Monday from Valley City (North Dakota) and made it 15 miles south of Watertown," Keeler-Johnson said. "The roads at that point were the best we'd seen, but a patch of slush pulled us and we must have slid a half-mile in the ditch. We ended up in a small creek at the bottom of a hill.
"We stayed upright, which I'm thankful for as it could have been way worse," she added while crediting the bus driver, Ron Lindgren, for his steady hand.
"The way we entered the ditch, he saved our lives," she continued. "We could have rolled. But, he kept the bus upright. He really did his job."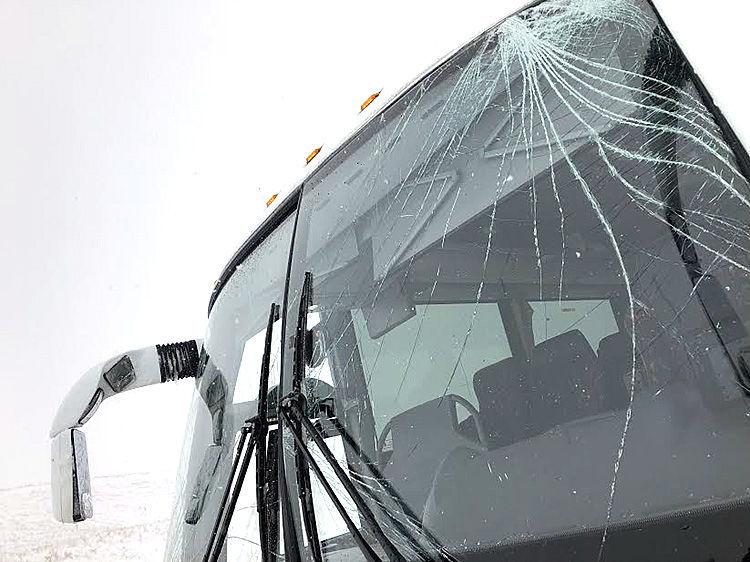 Coaches and team members sat with Lindgren on the charter bus until officers serving the South Dakota State Patrol arrived on the scene and made calls into Watertown for assistance. Two hours later, six trucks with the Watertown Search & Rescue unit took four players at a time to Stone's Truck Stop in Watertown, where the team waited for another hour before a second charter bus arrived.
"And then we made it as far as Brookings (South Dakota) before the interstate closed," Keeler-Johnson said. "As we left Watertown, we were hoping to get as far as Sioux Falls where we had motel reservations for the night. But, shortly after we started driving, we saw that Interstate 29 was going to close, so we called and got rooms in Brookings."
Viking team members had called their parents while sitting in that deep ditch to let them know everyone was OK. Players were quiet the rest of the afternoon, but all were unharmed.
The charter bus on Tuesday morning drove the Valley City State team east out of Brookings on Highway 14, since Interstate 29 remained closed as crews cleared snow and ice. The team went south through Pipestone, Minnesota, on Highway 75 and eventually through the Iowa cities of Rock Rapids and Sioux Center before pulling in to Sioux City over the noon hour.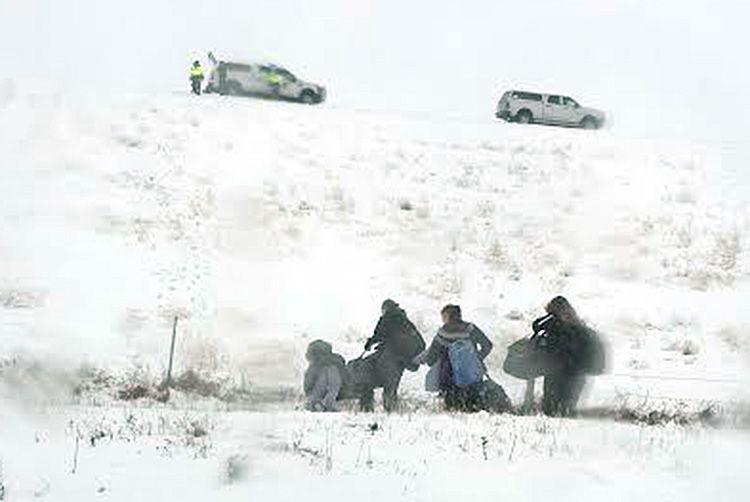 "Everyone has held up fine," said Keeler-Johnson, whose No. 14-ranked Vikings set a school record with 25 victories this season. The team practiced on Tuesday afternoon in South Sioux City before checking into its hotel in Sioux City. Valley City joined the other 31 teams in the field for the traditional pre-tournament banquet Tuesday night at the Sioux City Convention Center.
The fourth-seeded Vikings face fifth-seeded St. Francis of Illinois in the opening round of basketball action at 1:45 p.m. Thursday at the Tyson Events Center.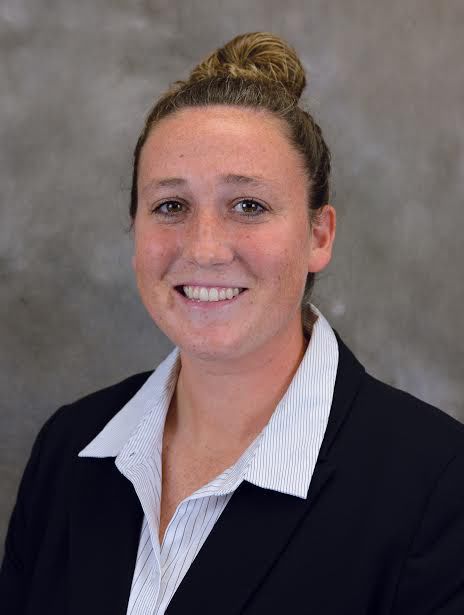 While this is the program's fifth appearance in the national meet, it represents Keeler-Johnson's first as head coach.
"I made the comment that in 10 years of playing and coaching and traveling on a charter bus, this type of thing had never happened," she said. "And then in my first year as a head coach, it happened."
---
More NAIA content