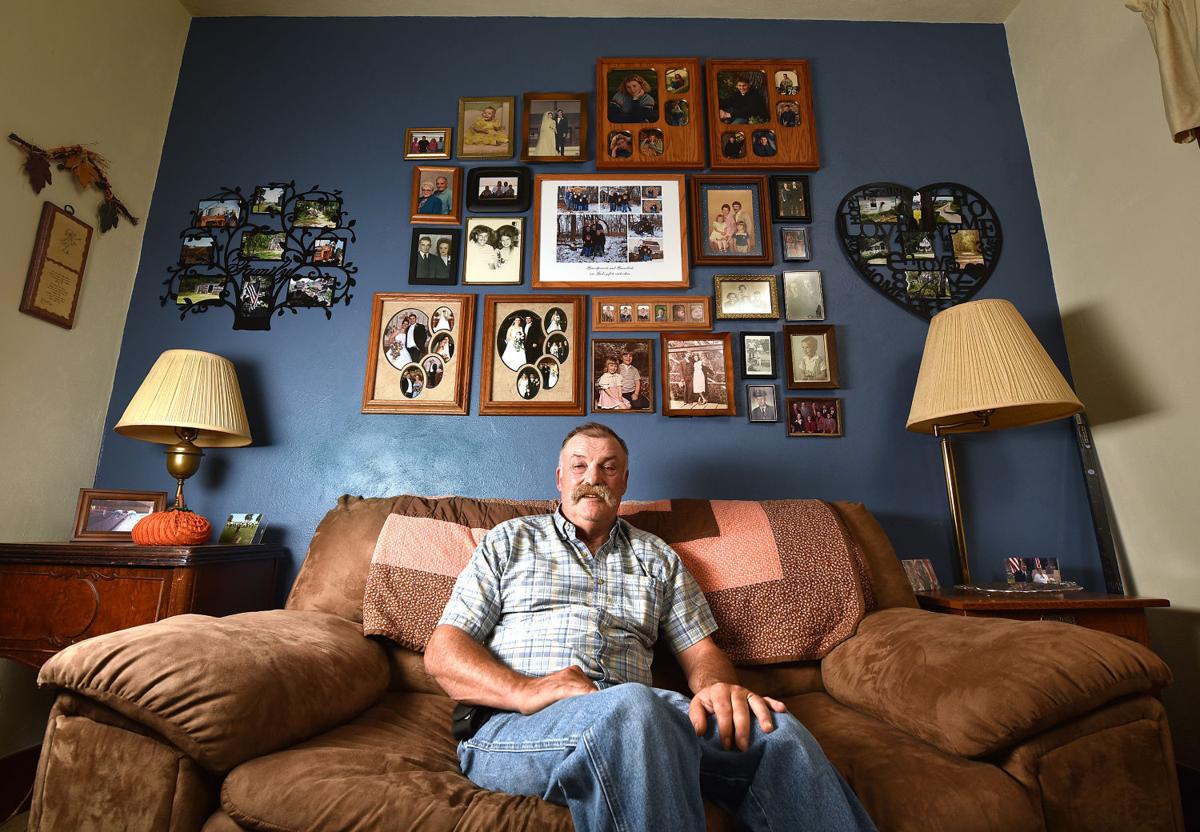 ALTA, Iowa | One of Daniel Young's scariest moments during his service in Vietnam was also one of the most mysterious. 
During his year there, he often slept -- alone -- on a barge that was anchored to a dock. It was a nerve-rattling arrangement, and he always had the feeling that someone or something was going to sneak up on him.
One night, an animal -- or person -- jumped on his chest while he was asleep. He wasn't able to identify it in the darkness, and it still nags at him.
"That scared the crap out of me,"said Young. "To this day I'm pretty jumpy." 
Young served in Vietnam with the Army's 497th Engineer Company (Port Construction) at Cam Ranh Bay from May of 1970 until April of 1971. He wasn't involved in many battles, but he didn't leave Vietnam unscarred.
The threat of an attack loomed constantly, and Cam Ranh Bay was hit by rockets several times during his stay there.
The Viet Cong would aim their rockets at fuel pipelines, which when hit would burst into flames and cause major damage. Young and his comrades would have to rebuild the pipes -- a tedious job. 
But tedious labor didn't leave mental scars. Disturbing instances -- such as when he had to clean up a bunk after a comrade shot himself in the head -- did, leaving him with indelible images. 
Even leaving Vietnam turned into a strange experience. Due to the anti-war and anti-soldier attitudes in the U.S. at the time, Young remembers he was "smuggled" back into the U.S. in the middle of the night.
"They told me to not wear my uniform and to buy civilian clothes," he said. "Well, I didn't have a place to buy civilian clothes so I wore my uniform. There were some comments made. It was stressful."
But he doesn't hold any bitterness toward the anti-war protesters.
"I wasn't really angry. I just figured they were stupid," said Young.
Young married to his fiancee, Jaynee, after returning home in 1971. He worked for two years building homes before returning to farming. He would grow beans and raise hogs for 30 years until his retirement in 2014.
He remains active in the the Alta chapter of Veterans of Foreign Wars. He and the other members help raise money for needy veterans and their families. 
It's work that he find rewarding. He recalled an emotional time when he handed a veteran's widow a $100 check. 
"She just fell apart in my arms. She was crying," said Young. "I felt pretty damn good about it."
Young said the VFW's main focus is to assist other veterans. Wartime discussions are rare. 
"People think we go there and talk about the war. That's the farthest thing from the truth there ever was," Young said. "That subject very seldom comes up. Mostly we talk about everyday life and what we have to do as a post to help people."
Young believes he suffers from post-traumatic stress disorder sometimes. He gets agitated whenever he hears a helicopter fly over, for instance. 
"The funny part about that was, we knew the Vietnamese didn't have any helicopters," said Young. "But there is just something about it -- I see a helicopter and I'm in Vietnam again."
Although it was difficult at times, if he had the choice to change his past, Young said he wouldn't skip out on his time in Vietnam. 
"I can't say I regret going, because I got to see how people live in another part of the world. To me that was worth something. Exactly what, I don't know, but it was an experience to see how they lived," he said.