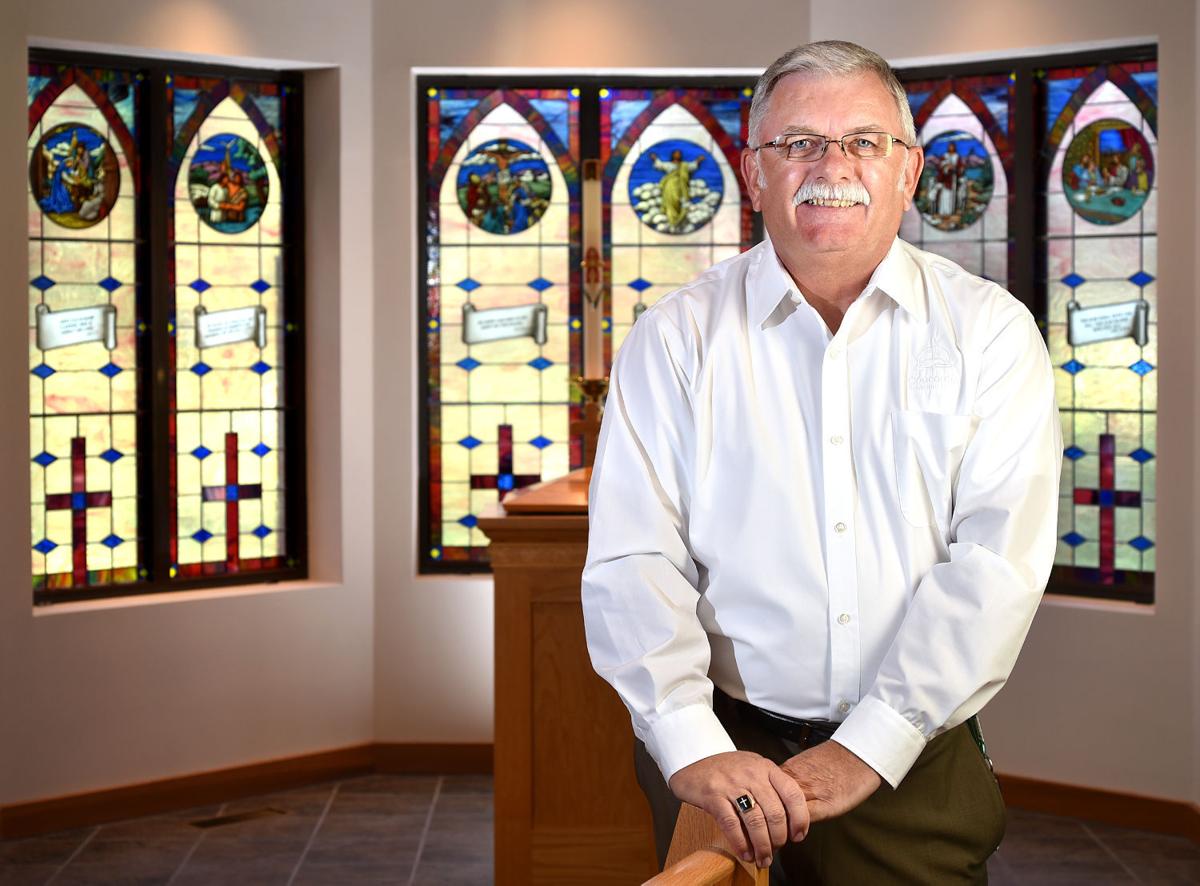 SIOUX CITY | Long before taking his place at the pulpit, the Rev. Michael Kumm broadcast good vibes across the Vietnamese airwaves when spirits were low.
As the war waned, military morale sank with it. The disc jockey with American Forces Vietnam Network couldn't play songs such as "Leaving on a Jet Plane" by Peter, Paul and Mary or Freda Payne's "Band of Gold." Those melancholy melodies were banned from the radio station for their references to lonesome feelings, sadness, separation and gloom of loves lost and left behind.
Only the uplifting Top 40 hits could be heard from a soldier's transistor radio when he shipped off to Nam.
"We would get calls and letters from people all over the country saying, play this, play that, just so they could have that little taste of home while they were over there fighting a war," Kumm said. "It's an important part of what goes on in the military. It's not very glamorous from the standpoint that we're not combatants. We're not heroes. We don't come back with a chest full of medals and those types of things, but it's an important part of what goes on, just for the morale factor of those people that were in Vietnam."
During his last two years at Riverside High School, Kumm worked for KSCJ radio and then went to work for Channel 9 for about six months before he enlisted in the U.S. Air Force so he wouldn't get drafted into the Army and deployed overseas.
The 63-year-old laughs at his logic now but has no regrets. He landed in Da Nang, Vietnam, in 1971, initially assigned to the 366 Tactical Fighter Wing. Later, he was en route to Thailand when the military discovered his background in radio and television and kept him in Saigon. The rest of his service was spent at the AFVN station, not far from the Presidential Palace.
Kumm was a newsman and occasional disc jockey. He wrote and delivered reports on radio and TV.
You have free articles remaining.
One of the biggest stories he covered was the 1972 presidential election, which Richard Nixon won by a landslide over George McGovern. Who won held bearing on what would happen with the troops in Vietnam.
But perhaps, his favorite thing was going on air once a week from midnight until 6 a.m. and playing the latest songs from the Mamas and the Papas, Grand Funk Railroad, Led Zeppelin and Janis Joplin. The American music brought comfort to the GIs far from home.
Kumm left Vietnam in March 1973 after more than a year with hopes of returning somewhere near Sioux City. He got sent to San Antonio, where he served as a drill sergeant for a couple of years and worked weekends for KBUC, a classic country station.
He went to work as a news reporter for KSFY-TV in Sioux Falls. While he was there, he became a law enforcement officer and wound up working at the police academy in Pierre, South Dakota. Then, Kumm spent five years as a funeral director and embalmer before entering the seminary, which was something he had thought about doing in high school but pushed aside.
He was ordained as a Lutheran pastor in 1999 and retired from the Air National Guard and Air Force Reserve after 30 years of service.
After a long military career and varied experiences, none of his parishioners' problems come as a shock.
The only surprise he got was last year. One week away from announcing his retirement to his flock in Illinois, Kumm received a call from Holy Cross Lutheran Church in Dakota Dunes.
He moved back to Siouxland for the first time in 45 years, and he's bringing the good news to listeners without call letters – his congregation.