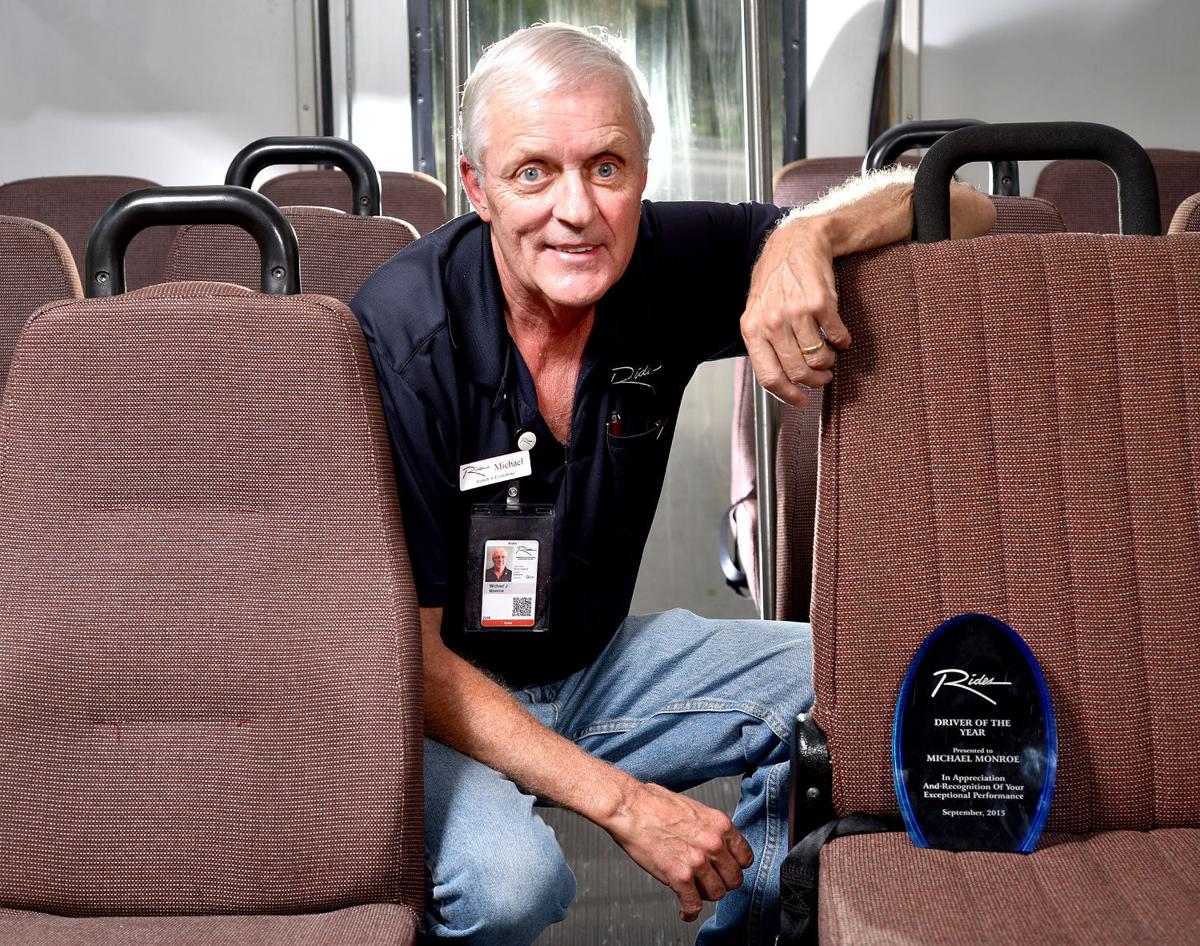 SPENCER, Iowa | Since returning from his tour in Vietnam in 1969, Michael Monroe has always considered himself lucky.
The Spencer resident served with the National Guard's 133rd Infantry -- later, he would serve alongside the Army's 196th Infantry -- from May until September of that year. He would return home missing an eye after it was hit by a piece of gravel in a booby trap accident, but he doesn't care to complain about his misfortune.
Monroe, who has an ocular prosthesis, knows he could have died or his injuries could have been much worse. When he was in the hospital, he remembered hearing fellow soldiers who lost limbs despair of life itself.
"It's pretty hard when guys don't wanna be alive because they don't have legs and arms," said Monroe, now 68. "I always consider myself lucky that I came home. I could have been killed right there on the spot. God was with me that day."
Born and raised in Ida Grove, Iowa, Monroe and some friends enlisted in the National Guard in 1966. After two years of training, the 133rd Infantry was activated in 1968, which sent him to Fort Carson in Colorado.
With his unit now activated, a trip to Vietnam was imminent. He decided to tie the knot with his fiancee early, so they could be married before his tour.
"When I got activated to go to Vietnam, that was our worst nightmare. Everybody in the family was sure I wasn't gonna come back," Monroe said. "It was hard on my wife. We were separated right away."
"It was the worst day of my life when I had to leave my wife," he wrote in a journal entry that day. 
In May 1969, Monroe flew to Vietnam -- a country that was a hot spot from head to toe, he said -- where he would serve in the jungles near Chu Lai, a port city south of Da Nang. He was part of search and destroy missions.
Day-to-day life wasn't too rough, Monroe remembers. The humidity was stifling, but he grew up a Boy Scout who camped, fished and hunted regularly. Living off the land didn't bother him too much.
You have free articles remaining.
But Vietnam in the '60s was more than a camping trip that was too hot in the daytime and chilly during the nightly rainstorms. It was a 24/7 nightmare of bullets, blood and bombs, and Monroe remembers all of it.
"We were always being attacked and attacking the enemy," Monroe remembers. "You don't ever forget the memories. A lot of it is pretty graphic stuff. That is just something you live with."
Monroe's faith kept him strong during his tour in Vietnam. He'd attend Mass and take Communion, and he always kept a little Bible inside his helmet. His faith, which was always part of his life, grew stronger, too, during his stay.
He documented his daily experiences in Vietnam in a journal. He often reads the journal to this day, to remind himself of his experiences. The memories can be overpowering.
"Sometimes I have to be careful what I'm reading (in the journal) and at what time of the day. I try not to watch war movies at nighttime. It's too fresh in your brain then," Monroe said. 
His wife of 47 years, Mary, has been the anchor in his life since he returned from the war. Whether calming him after a vivid nightmare or just being a loyal friend, she has been by his side.
"She's always been very supportive of me and always been here for me. She's always been able to talk me through things and help keep me on the straight and narrow," Monroe said. "She's my best friend." 
After the war Monroe worked as a repairman for electronics and appliances in Spencer. He is now semi-retired and drives RIDES buses in Spencer part time. 
Vietnam was an experience that shocked the young Monroe, took away his left eye, killed many of his friends and has caused him many a restless night. But he didn't have a rebellious streak then and doesn't now. 
"It was just my duty to go to Vietnam. I never really had anything against the country for that. I felt I was helping the South Vietnamese people. You have to do what your country asks you to do."