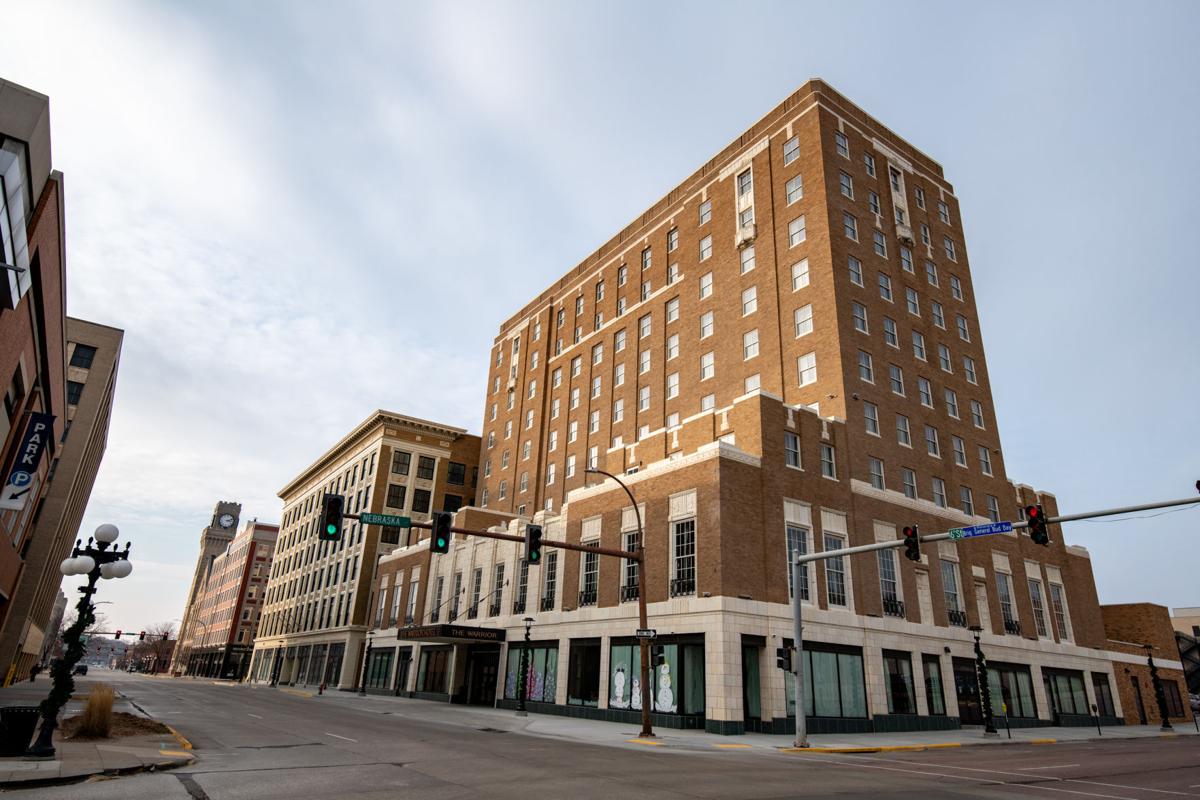 SIOUX CITY -- The Sioux City Council will be asked Monday to amend development and minimum assessment agreements for the redevelopment of the newly renovated Warrior Hotel and Davidson Building. 
Warrior Hotel Limited Partnership wants the council to authorize the execution of a third amendment to the development agreement, a first amendment to the minimum assessment agreement, as well as a substituted promissory note. 
According city documents, the proposed resolution and amendments are being requested because "the impact of COVID-19 and increased costs of construction have resulted in a financial deficit for the project."
In late February, the developer was initially seeking to divert $1 million in funds set aside for a skywalk extension, but the council ultimately voted to delete the item from its agenda at the developer's request. 
Under the terms of the proposed amendments, the minimum assessed value for the development property in the amount of not less than $15 million would be delayed from Jan. 1, 2020 to Jan. 1, 2021, according to the documents. The property tax rebate grant payments would also be delayed one year, with the first rebate payment commencing on Nov. 1, 2022. 
The proposed substituted promissory note in the amount of $2,693,511.90 would require interest-only payments in the total amount of $177,396.90 beginning on July 1, 2021 through July 1, 2023. On July 1, 2023, interest and principal payments would begin. The term of the note would be extended two years until Jan. 1, 2043.
The requirements for full-time employees would also be adjusted, with the developer employing 50 full-time employees by July 1, 2021. The developer or its affiliates would employ 72 full-time employees and maintain them through the termination date of the development agreement on Dec. 31, 2041. 
The Warrior sat vacant for more than three decades, before Lew Weinberg partnered with Restoration St. Louis to redevelop the 200,000 square feet of combined space in The Warrior and the Davidson Building into a 148-room Marriott Autograph Hotel and 22 luxury apartments.
The renovation project, which began in February 2019, started out with an estimated cost of $56 million based on preliminary drawings, but that figure rose to $73 million, largely due to construction cost inflation. The Iowa Economic Development Authority awarded the project more than $11.3 million in historic preservation tax credits; and the council agreed to guarantee $16.5 million for it.