SIOUX CITY -- With the sale of fireworks having already begun in permanent buildings in Iowa, and tents and temporary structures in the state set to kick off selling on June 13, Sioux City Community Policing Sgt. Jeremy McClure hopes 2020's spike in fireworks complaints was just a COVID-19 anomaly.
Last year, Sioux City police officers were dispatched to nearly 100 more fireworks-related complaints than in 2017 -- the year Iowa lifted an 84-year ban on fireworks discharge. 
"Since we had a lot of coronavirus restrictions and people were staying home more and not traveling and doing other things, that kind of increased the problem," McClure said. "Hopefully, this year, with more stuff going on and more awareness of how much of an issue it is, people will abide by the law more."
How residents behave in the days and weeks leading up to and after this year's Independence Day could determine whether fireworks discharge in city limits is further limited by the City Council or banned outright.
Mayor Pro Tem Dan Moore said it's "critical" that residents abide by the two-day discharge limit. 
The city's ordinance allows fireworks to be legally discharged from 1 to 11 p.m. on July 3 and 4, and from 1 p.m. on Dec. 31 until 12:30 a.m. on Jan. 1. However, some individuals have been discharging fireworks two to three weeks before and after the July Fourth and New Year's Eve holidays.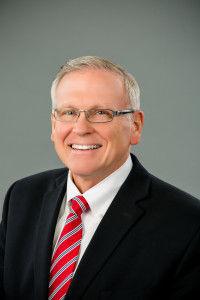 "Last year, I think some of the council members were ready to ban the fireworks," said Moore, who said he believes confusion exists over the beginning of fireworks sales and when fireworks can be legally discharged in the city. "I said I would like to at least get some (public service announcements) out the following year, which we're in now, and just let everybody know it's two days only and it's only those two days." 
Jerry Peterson, owner of King Kong Fireworks, said he thinks residents understand the city's ordinance but some "don't want to follow the rules." The weekend before the Sioux City store was set to the open for the season, Peterson said quite a few customers were already looking to shop for fireworks. 
"We usually don't see that too much. I think it's going to be probably almost better than last year," he said of sales. "I just think people have money in their pocket and they're just ready to get out and do something."
An uphill battle 
Numerous noise complaints in the days leading up to 2017's Fourth of July led council members to vote in December of that year to shrink the legal fireworks discharge window from 10 days to two.
Then, this past January, after pet owners, veterans and numerous other residents complained about the unpredictable loud bangs and screeches, the council passed ordinance changes that added a municipal infraction penalty for property owners who permit fireworks violations to occur on their property. A first offense is $250, while a second offense is $500 and a third or subsequent offense is $1,000. 
Before the changes, only direct violators could be charged with simple misdemeanors. Illegal fireworks discharge carries a minimum $250 fine on private property and $500 on city property.
"The way I'm reading (the ordinance) is then the homeowner or renter could be issued the civil penalty. Even though I couldn't prove who's lighting the fireworks off, we could still hold the property owner accountable," McClure said. 
Although McClure said the revised ordinance gives police another tool to work with, he acknowledged that officer staffing levels can make the act of enforcing it challenging. He said the department typically has one or two extra officers looking for and responding to illegal fireworks discharge incidents a week or two before the holiday and a few days after. 
"We still got to take our other calls -- the assaults, the thefts, the car accidents. Those are going to take priority, a lot of times, over some of these other issues. And so, by the time we have an officer available, it's done," he said of illegal fireworks discharge. "Throughout the year, we'll see someone light off a firework and it gets called in. It's tough to locate one or two fireworks lit off."
The Woodbury County Communications Center received 654 complaints concerning fireworks discharge in 2020, while officers initiated 43 such calls themselves, for a grand total of 697 dispatched calls. That's up 267 calls from the year before and 96 from 2017. So far, this year, as of May 26, 18 such calls have been recorded.
The number of citations for fireworks violations issued by officers, however, dropped in 2020, compared to 2017. Officers issued just 12 citations last year, an increase from the four issued in 2019, but just half the number of citations issued in 2017. As of May 26, zero citations have been issued for the current year.
"Obviously, it's a problem. It's going to get to the point where we have to step up enforcement," said McClure, who urged residents to leave city limits if they want to discharge fireworks outside of the legal time frame. "We're begging people to please abide by the ordinance."
Moore said he has been working on radio and TV public service announcements to remind residents to comply with the city's ordinance. The PSAs are slated to air from mid-June through the holiday.
"If it does not make a difference, I think I would have an uphill battle trying to keep the ban from happening," he said. "I'm hoping that we will be able to govern ourselves, do what's right and show respect for our neighbors."