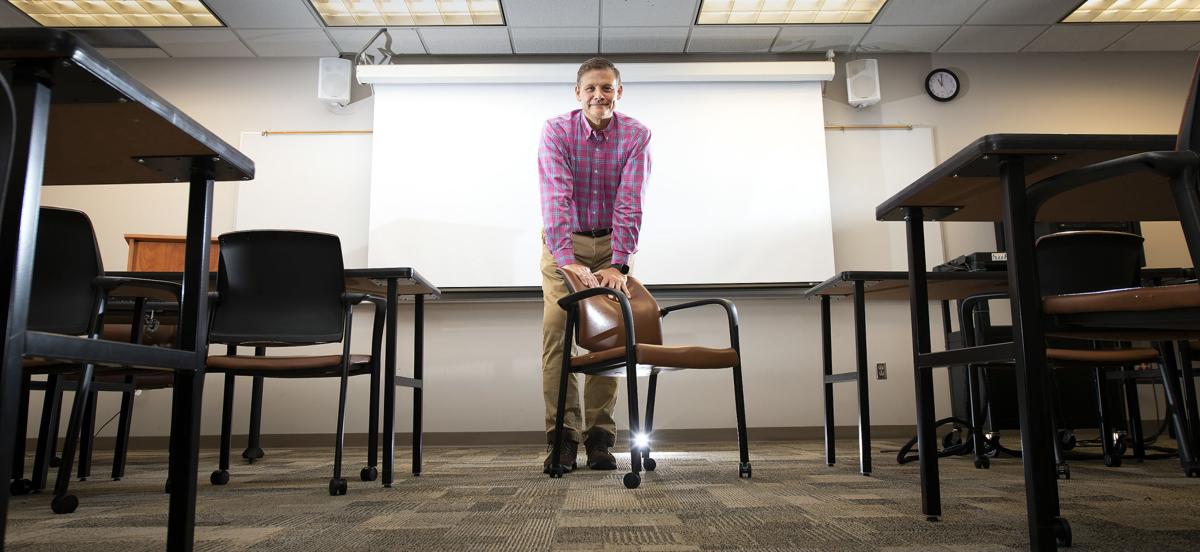 STORM LAKE, Iowa -- As morning dawned 20 years ago today, Bill Feis expected to enter his Buena Vista University history classroom to discuss the United States' mobilization for World War I.
Hours later, he was instead discussing with his students the very real possibility of the country mobilizing for war in their own lifetimes.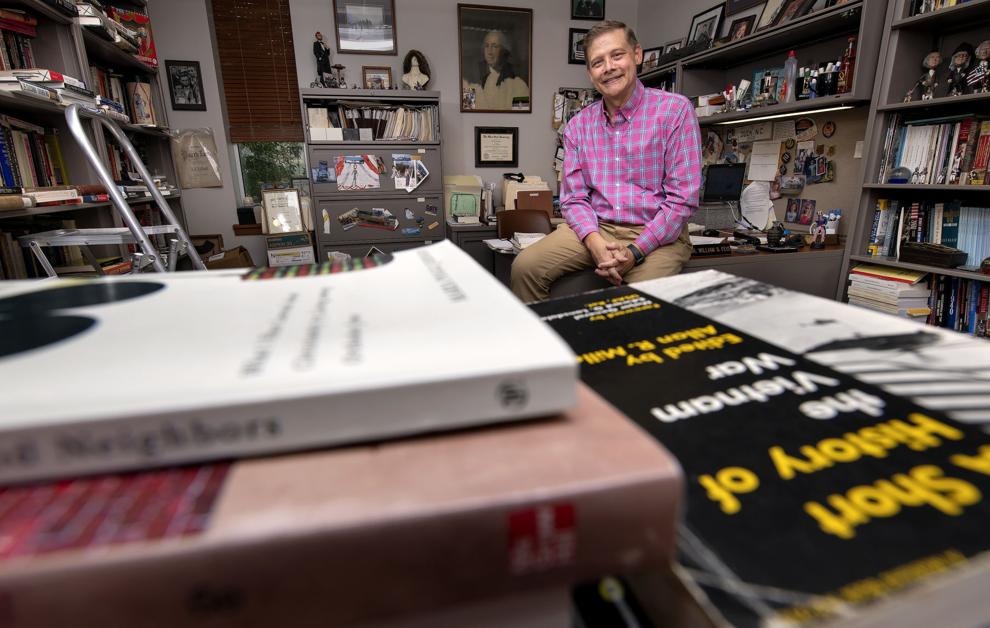 "It was a weird convergence of history and reality," said Feis, a history professor who continues to teach at Buena Vista. "I figured we were probably going to war, and I told them that."
Sept. 11, 2001, was a day each of us likely will never forget. It didn't take long to realize that the terrorist attacks on the World Trade Center in New York and the Pentagon in Arlington, Virginia, just outside Washington, D.C., were to become a significant event in our nation's history.
It's not often that such days occur, and Feis said it was a surreal feeling to walk into his classroom hours after the attacks, thinking about how to help his students put the day's events into a historical perspective. Knowing the students would be distracted, he ditched his planned lesson on WWI.
"I just turned on the TV and we just kind of watched, and I asked if they had any questions, knowing full well I probably wouldn't have a lot of answers," he said. "We were all experiencing it together, and I tried to be a comfort somewhat and answer questions."
Many of the same questions had popped up in his own mind that morning. At home with his 4-month-old daughter while his wife, fellow Buena Vista history professor Dixee Bartholomew-Feis taught during the morning, Feis was listening to National Public Radio when he heard a report about a plane striking one of New York's twin towers. He turned on the TV and watched as a jet airliner struck the second tower.
"I remember thinking at that moment, 'Is this real? This cannot be an accident,'" he said. "I sat there bewildered, wondering what is this going to mean?"
His students wondered the same thing. They were angry, stunned, upset, confused and worried. Would there be war? Would they be drafted? Feis drew upon his knowledge of past American military conflicts and did his best to help them make sense of what they were watching.
"I knew enough to be able to shape some type of discussion, help them think about it in a rational way," he said.
Once classes were over for the day, Feis watched more television coverage, wondering himself what would come next. He returned to regular class material the following day, but throughout the remainder of the semester and ever since, Feis has drawn similarities between 9/11 and other periods when the United States was gearing up for conflict. Now 9/11 is part of the history he teaches.
"It's become part of the narrative," he said. "I talk about it in probably every class I teach because it's such a defining moment. It changed us, how we reacted and interacted with the world."
As a historian, Feis said, he watches as those changes continue to play out in American politics and foreign policy. It may be 20 years in the past, but it's still early for historians to draw conclusions about just how profound the effects of 9/11 have been.
"I think you always hear the phrase '9/11 changed everything.' I think that's true, and I think it's still revealing itself," he said. "9/11 itself didn't change us. The act itself didn't change us. It was the choices we made in the aftermath that changed us. It's with us a hundred thousand different ways, and historians are trying to pick that out in different threads.
"This shaped the world we live in and will continue to affect it in many, many different ways."
Feis cites the recent American military withdrawal from Afghanistan, a war that directly resulted from the 9/11 attacks. What happens in that war-torn country from this point is one of those many threads historians will be watching and studying for years.
Back in the present, Feis thinks back to 20 years ago and all that's happened since then. He'll likely relive that day by watching some of the television coverage of the anniversary, though it can still be an emotional subject.
"Watching those anniversary things on TV is still kind of hard," he said. "It's one of those things, if you were around, you remember pretty vividly."