SIOUX CITY — The Lewis and Clark Expedition is often described as America's greatest road trip.
At the direction of President Thomas Jefferson, Meriwether Lewis and William Clark set off on a journey in 1804 to explore lands west of the Mississippi that were acquired in the Louisiana Purchase. 
Iowa's leg of the 4,900-mile trip is marked by Lewis & Clark Trail signs along Interstate 29, as it follows the Missouri River from Council Bluffs to Sioux City. Lewis and Clark compel locals and tourists, alike, to explore everything in the area from Native American culture to music to agriculture to natural resources, including the Missouri River. 
"I think a lot of people don't realize how immense this was to take off into this land. Nobody knew what was out there. For them to actually have accomplished it and to come back with the journals and the record of what they saw and learned about is pretty amazing," said Theresa Jackson, a tour guide at Sioux City's Lewis & Clark Interpretive Center. 
The center, 900 Larsen Park Road, opened in 2002 on the Missouri riverfront in celebration of the the Lewis & Clark Bicentennial. Statues of a buffalo, grizzly bear, coyote, white-tailed deer, prairie dog and moose decorate the sprawling complex's picturesque grounds.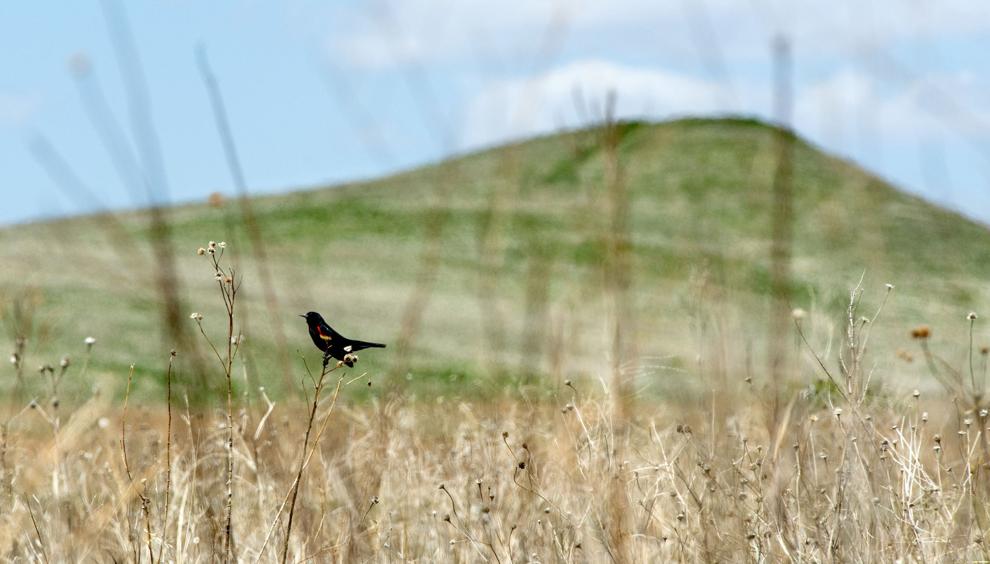 As members of the Corps of Discovery, visitors can explore the center's exhibits, including hand-painted murals and the U.S. Flag history display, to gain knowledge about people, places, natural resources, and key events that challenged and helped the explorers in their 28-month quest. The life-like animatronic statues of Lewis and Clark, as well as Seaman the Newfoundland dog, President Thomas Jefferson and Sgt. Charles Floyd, bring the expedition to life.
The adjoining Betty Strong Encounter Center, which opened in December 2007, features galleries and an auditorium and commemorates a history of encounters. It is named in memory of community leader and activist Betty Strong. 
"The local artwork we put up in the gallery, I think, is a nice thing for people (to see)," Jackson said. "It's a big space that they can walk through."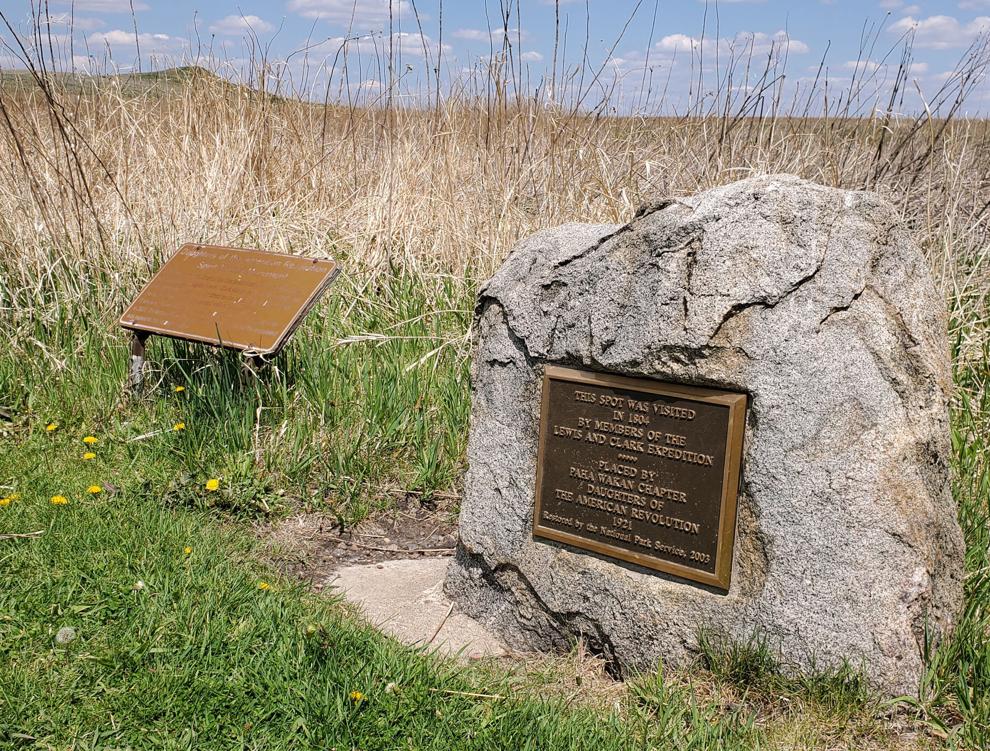 One of the Lewis & Clark Interpretive Center's newest additions is a 10-foot replica of the Corps of Discovery's keelboat, which was unveiled in April. The keelboat was designed to carry heavy loads of cargo. The expedition needed an immense amount of supplies, making the keelboat heavy and hard to move. Lewis and Clark brought 12 tons of equipment.
The center was closed much of last summer amid the COVID-19 pandemic, but since then, Jackson said visitor traffic has picked up, especially on weekends. Admission to the center, which is open from 9 a.m. to 5 p.m. Tuesday through Friday and from noon to 5 p.m. Saturday and Sunday, is free.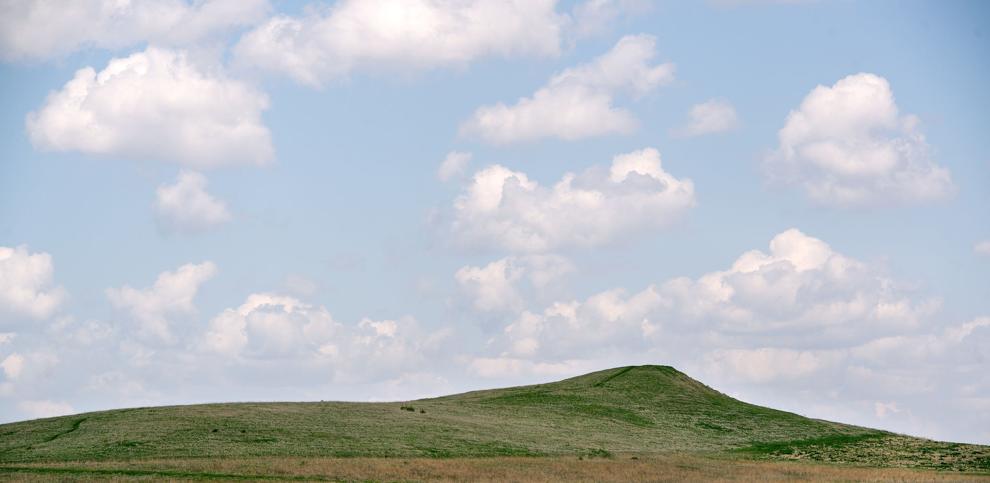 "It's so worthwhile to see our exhibits, our animatronics, our beautiful murals that help depict the story," Jackson said. "Come on down and learn about it." 
Visit siouxcitylcic.com for more information about the Lewis & Clark Interpretive Center. 
The interpretive center is among the attractions in Siouxland's tri-state region that commemorate the expedition. Below are a brief description of each:
What: This was built in 1901 to honor the only man who died on the Lewis & Clark Expedition, Sgt. Charles Floyd. The 100 foot tall sandstone monument is in the form of an Egyptian obelisk. Located on the west side of Lewis Boulevard. near the intersection of Glenn Avenue.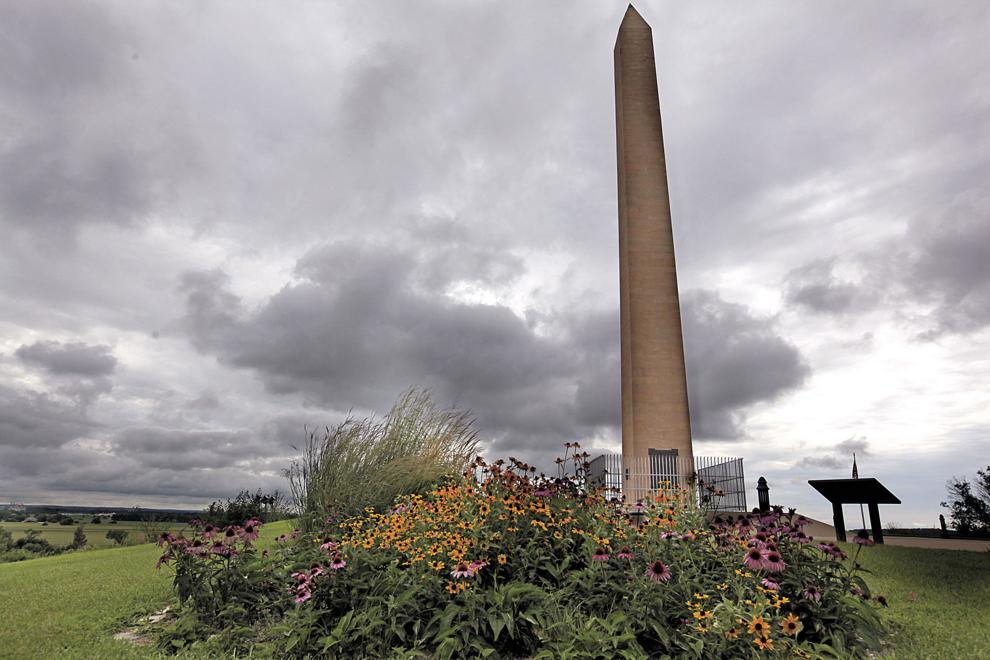 When: Open daily, year round
Where: U.S. Highway 75, one mile north of 1-29 Exit 143 in Sioux City
Sergeant Floyd River Museum and Welcome Center
What: After being engaged as a floating bicentennial exhibit for the U.S. Corps of Engineers, the City of cioux City obtained the Sergeant Floyd and converted it to a museum that explores the historic role of the Missouri River in the development of the West. Stories are told through exhibits of artifacts displayed in this unique riverboat, which also serves as an official Iowa and Nebraska Welcome Center.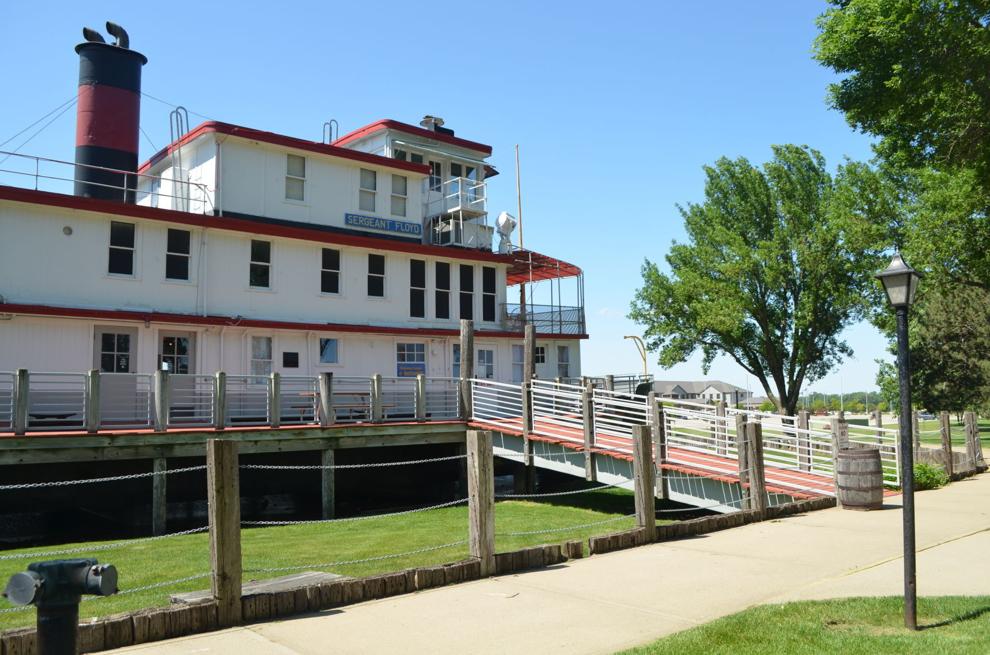 When: The museum is open daily 10 a.m. to 4 p.m. daily, except major holidays. 
Where: 1000 Larsen Park Road in Sioux City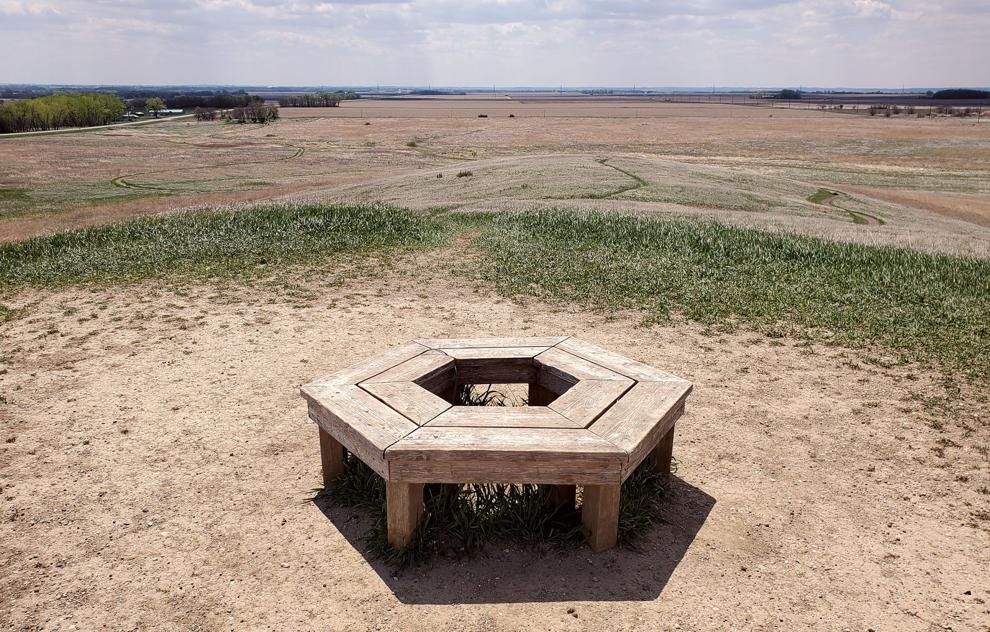 What: The Lewis & Clark Corps of Discovery had heard tales of "a hill of little devils," which was said to be inhabited by spirits. It was rumored that these little people could kill people with their arrows at great distances. At the mound the explorers didn't find any little people, but they did find a "most beautiful landscape." Spirit Mound Historic Prairie is open for hiking and nature observation.
Where: 31148 SD Hwy 19, Vermillion, South Dakota
Historic George Shannon Trail
What: This trail marks the 15 communities in northeast Nebraska that George Shannon, the youngest member of the Corps of Discovery Expedition, passed through while he was separated from the expedition. On Sept. 11, he was spotted on shore barely alive. He had nothing to eat for 16 days but wild berries and a rabbit he shot with a stick from his gun because he had run out of bullets.
Where: 15 communities in northeast Nebraska, including Wynot, Crofton and Niobrara.
More info: Corps of Discovery Welcome Center at 402-667-6557 on Highway 81 in northern Cedar County, or shannontrail.com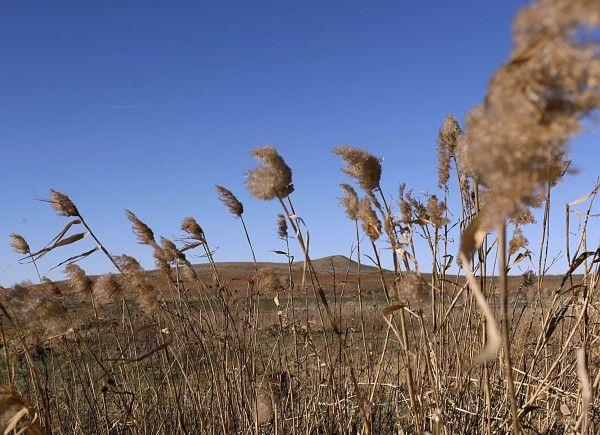 Lewis & Clark Scenic Byway
What: Follow U.S. Highway 75 along the Lewis & Clark Scenic Byway which runs from Nashville, Nebraska, (just north of Omaha) to South Sioux City, Nebraska. The route parallels the Lewis and Clark Expedition route along the Missouri River. You can see the same wooded bluffs, open bottomlands and historic waterway as the expedition.
Noteworthy: Visit the site of Chief Blackbird's grave near Macy, Omaha's "Big Village" Tonwantonga near Homer and Cottonwood Cove Park in Dakota City near where the expedition made what was called "Fish Camp" after catching 1,218 fish in two days.
Lewis and Clark State Park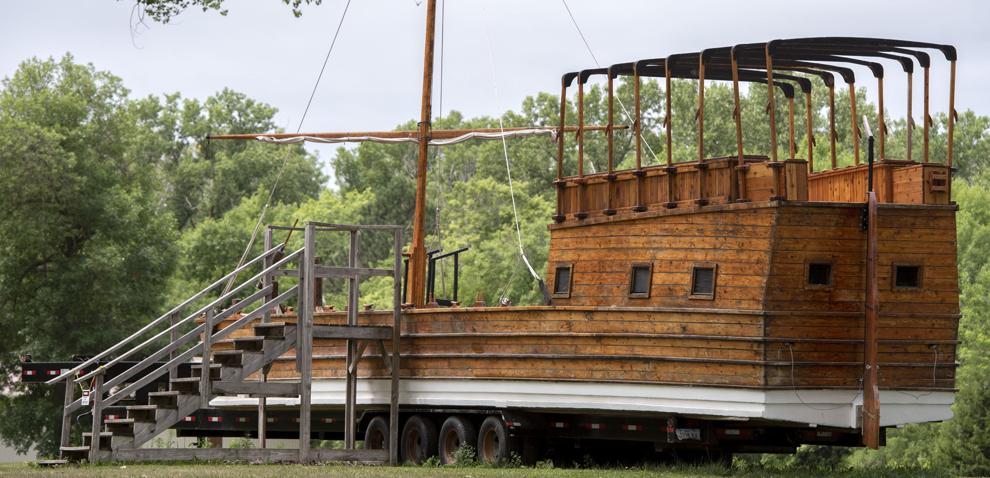 What: The Lewis and Clark State Park Visitors Center, which is built into the side of a hill, showcases boats used during the Corps of Discovery Expedition. Besides replica boats, the center also features educational displays on plants and animals in Monona County during the time of the exploration. The 250-acre Blue Lake provides boat ramps, beaches, swimming and fishing. There are 30-acres of picnic grounds plus a day-use lodge and overnight camping.
When: Open 9 a.m. to 4 p.m. Tuesday through Saturday from May 1 to Oct. 1
Where: Lewis and Clark State Park, 21914 Park Loop, Onawa, Iowa
PHOTOS: Historic scenes of the Floyd Monument
Sgt. Floyd Monument
Floyd Monument: Granite marker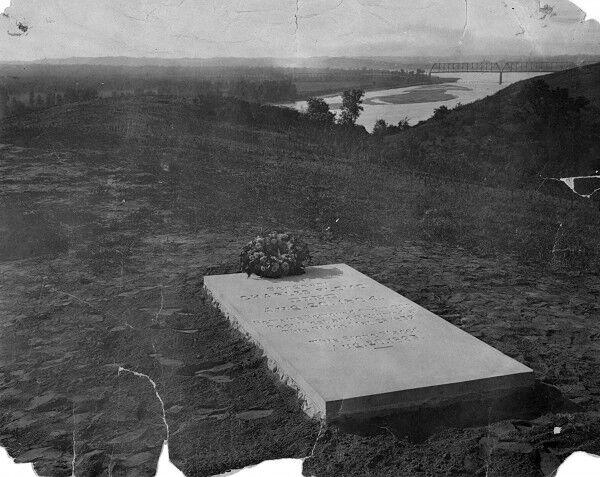 Floyd Monument groundbreaking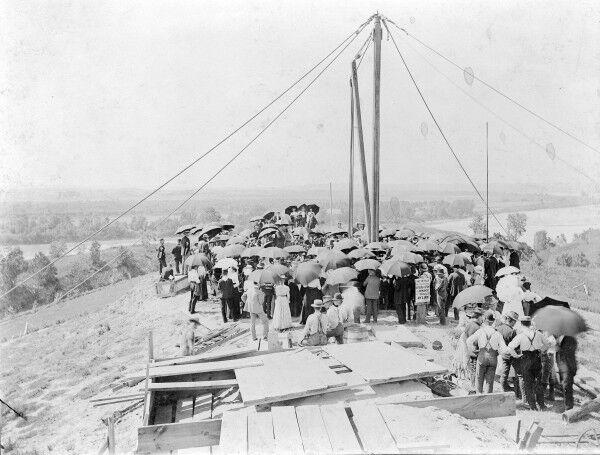 Floyd Monument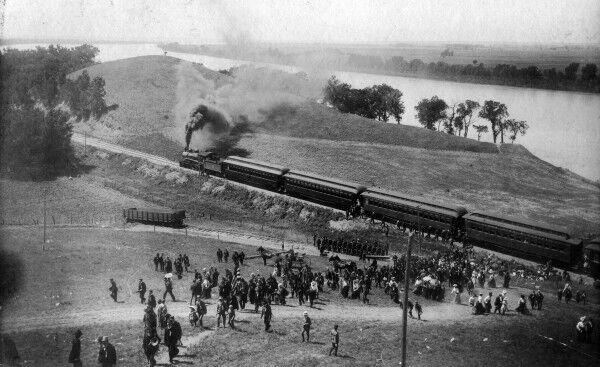 Floyd Monument construction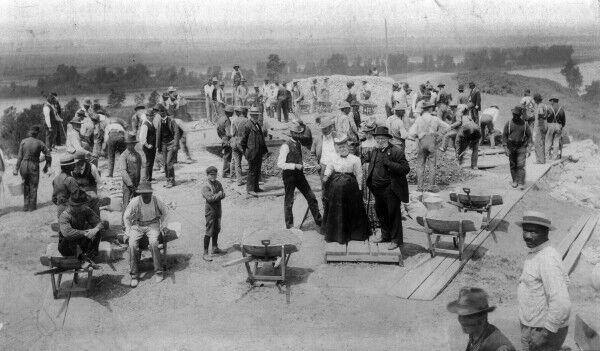 Floyd Monument construction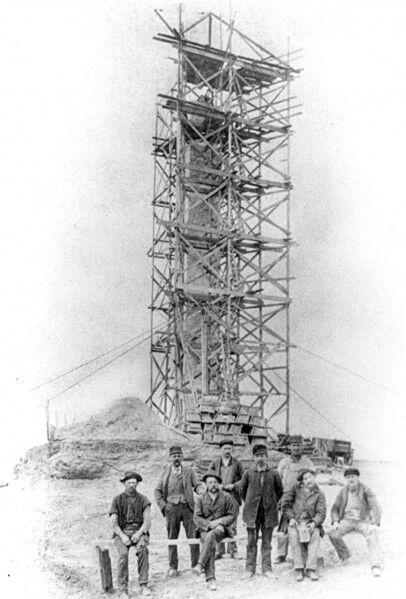 Floyd Monument: Cornerstone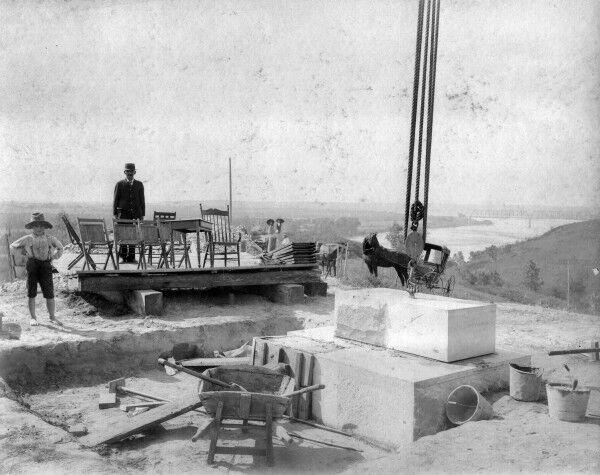 Floyd Monument: Historic landmark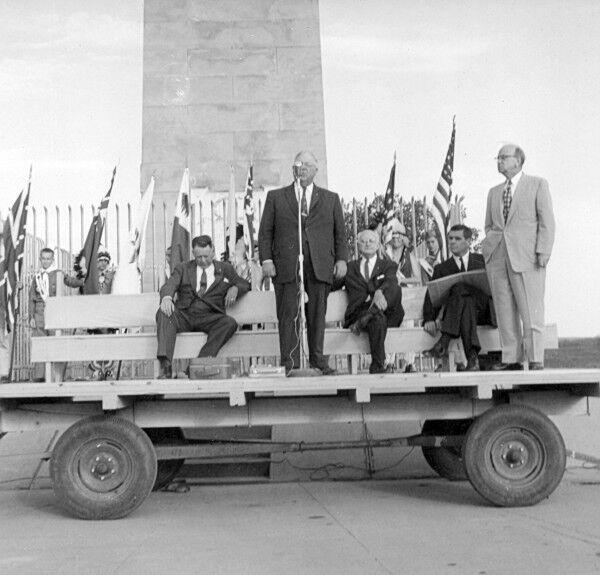 Floyd Monument: Early grave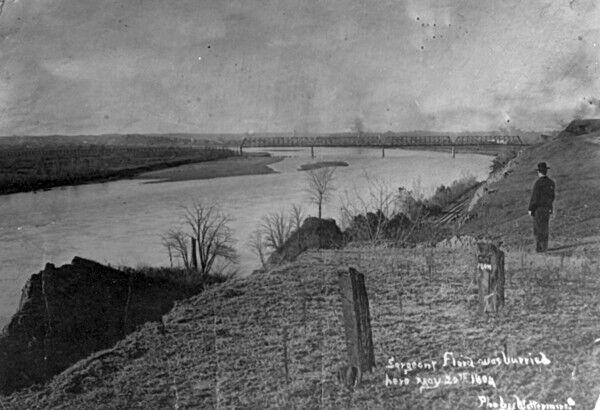 Floyd Monument: Capstone