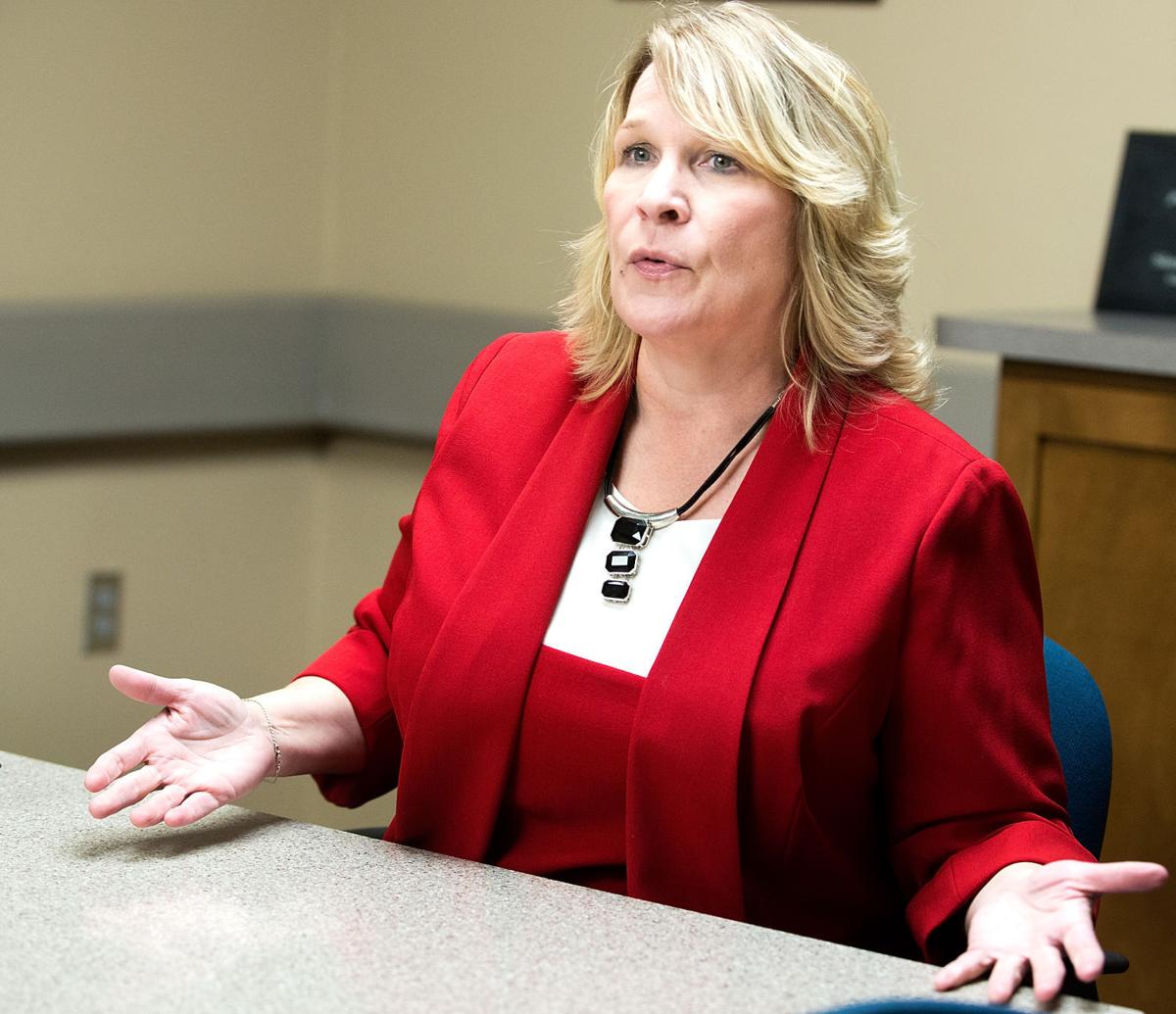 SIOUX CITY | Democrat Kim Weaver has dropped out of the race to oust U.S. Rep. Steve King, according to a post Saturday on her official Facebook page. 
In the post, she said her decision to bow out of the race for Iowa's 4th Congressional seat is due to "alarming acts of intimidation, including death threats." She also said she will be moving out of the district -- to Des Moines -- to be closer to her mother, who has health concerns. 
Weaver, of Sheldon, Iowa, ran unsuccessfully against King in 2016 and announced a rematch in March against the eight-term Republican in the 2018 election.  
"Over the last several weeks, I have been evaluating personal circumstances along with the political climate regarding this campaign," she said in the post. "After much deliberation, I have determined that the best decision for me is to withdraw my candidacy ..."
Weaver texted the Journal Saturday night confirming the post was legitimate.
Weaver wrote she has battled threats since the 2016 campaign and they have been ongoing since announcing her second attempt to win the district, where Republicans outnumber Democrats by nearly 70,000 voters. 
"While some may say enduring threats are just a part of running for office, my personal safety has increasingly become a concern," she said in the post.
Weaver, who is a long-term care ombudsman for the Iowa Department of Aging, also said campaigning full-time would force her to leave her career for a period of time. 
You have free articles remaining.
"With recent legislation on health insurance, I must admit that the possibility of seeking a new job after the election exposes too much of a risk for me in not being able to secure health insurance," the post said.
Weaver said she will be moving to Des Moines, where she grew up, to be closer to her mother, who is experiencing ongoing health issues.  
"I feel that it's necessary to be more available to support her," she wrote. "Considering this, along with the time and energy it takes to succeed as a candidate, I realize that I can't fully commit to both."
In March, Weaver had said she received a burst of more than $160,000 in campaign donations from more than 5,400 people, many of whom were angry about a controversial tweet by King.
In her Facebook post, she specified that the funds raised would be distributed within the district to support a Democratic challenger and the party.  
"I've said from the beginning that this isn't about me -- it's about unseating Steve King and gaining real representation for the 4th District of Iowa," she wrote. 
The post concluded with Weaver thanking her campaign staff and her "most active supporters."
"I humbly ask for your support and understanding during this difficult time, as well as your continued support with the effort to unseat Steve King," she said.
Weaver was the only Democratic candidate officially in the race. Dirk Deam, an Iowa State University political science professor, has said he is exploring a potential run.