SIOUX CITY -- A West Middle School teacher has been placed on paid administrative leave after being charged with sending harassing letters to four Sioux City school district officials, including superintendent Paul Gausman.
Julie Fischer, a TAG specialist and teacher at West Middle, was arrested Aug. 20 on four charges of third-degree harassment.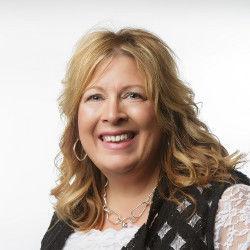 Fischer, a frequent critic of the superintendent and the school district, allegedly wrote in her letter to Gausman, "Your time is coming……You lying SOB."
Fischer, 51, also allegedly sent letters to assistant superintendent Kimberly Buryanek and West Middle teachers Jennifer Pottorff and Laura Stokes, according to a criminal complaint dated Aug. 6.
The letters were mailed July 11 to the officials' home addresses with bar codes attached to the stamps. U.S. Postal Service inspectors were able to track the stamp purchase to a kiosk at the Jackson Street post office in downtown Sioux City. A camera at the kiosk captured Fischer buying the stamps for the letters.
In an interview with the Journal Friday morning, Fischer acknowledged purchasing the stamps, but denied mailing the letters. 
"I did not send the letters... I may have purchased the stamps -- (that) does not mean that I used the stamps for what they were on," she told the Journal. "I advised them to check the papers, check the envelopes, check everything for my fingerprints. I work at a large office -- those stamps could have been used by anyone. And I buy hundreds of stamps, every week. I'm at the post office three, four times." 
Fischer suggested she is being framed as retaliation for speaking out against school officials.
"I actually have a human rights complaint against them, and I do believe it's retaliation," she said. "I had a complaint with the Human Rights Commission over a year ago against them, for actually bullying and harassing me. Because they do have a history of doing this to 40- and 50-year-old women. And especially women who've got an opinion." 
Fischer has spoken out at several school board meetings this year against various district decisions and policies. She also has written several letters to the editor to the Sioux City Journal, saying: "School board members, it's time to stand up and do your job. The public no longer trusts the deception and hidden agendas" and that she was "shocked and disgusted" by a district plan to cut supplemental pay for middle school teachers. 
As a parent and educator of the Sioux City schools for many years, I can't express how shocked and disgusted I was over a headline I read in T…
In the July 11 letter to Buryanek, the author wrote: "First Council Bluffs rejected you, and now Storm Lake…..How does that make you feel? You should realize by now what an incompetent individual you are.
"Do you have any more great ideas up your sleeve? Hmmm…elimination of reading and tag, and elimination of teaming in middle schools and overcrowding classrooms. Now your latest stunt, trying to get international baccalaureate in to attract the students back who have left. You try to tell everyone the cost is low, but it's millions! You must not know the community at all. They have all figured out how dumb the district is and left. They're not coming back!!! What's up next for this fall? Elimination of math and science classes? You are an absolute fool!"
The letters to Pottorff and Stokes, according to the complaint, accuse the teachers of being loud, obnoxious and inappropriate, and closes with "nobody else finds you as funny and entertaining and knowledgeable as you yourself do, Get over yourself!"
Pottorff, Stokes and Buryanek are listed in the complaint as feeling "annoyed" by the letters, while Gausman is listed as feeling "threatened and annoyed."
Fischer was released from jail after posting a cash bond on Aug. 21.
Mandie Mayo, director of communications for the district, said that an investigation into the incident is ongoing. 
"The Sioux City Community School District fosters a workplace climate that is rooted in mutual respect among colleagues. Accordingly, employees of the District are held accountable to contribute to creating a positive workplace where students are given an exceptional educational experience," Mayo said in an emailed statement.