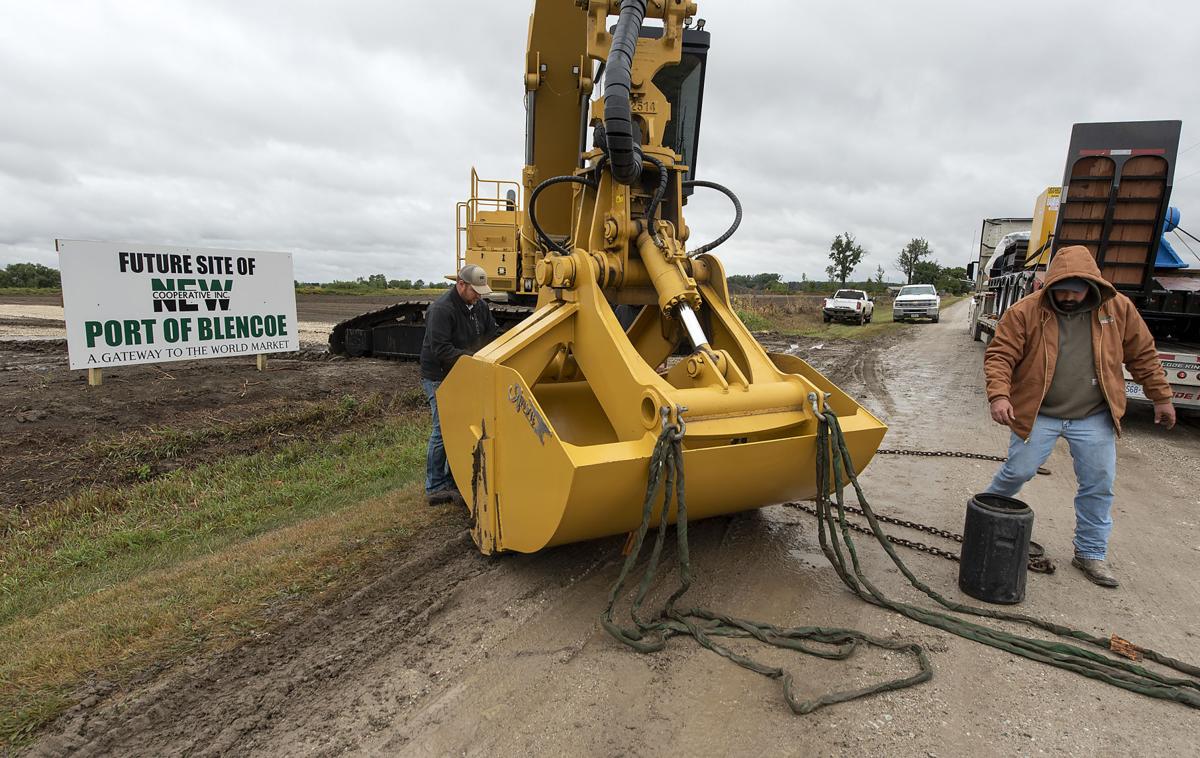 BLENCOE, Iowa -- After a lengthy absence, barges are returning to the upper stretch of the Missouri River, providing western Iowa farmers with a lower-cost option to access fertilizer and export grain.
Joined by Gov. Kim Reynolds, NEW Cooperative officials on Tuesday celebrated the start of work on a $11 million barge port that will be built about two miles west of the small Monona County town of Blencoe.
The NEW Cooperative Port of Blencoe will become the northernmost port on the nearly 760-mile span of the Missouri from St. Louis to Sioux City.
The co-op hopes to send its first barges loaded with soybeans down the river by late fall, weather permitting, general manager Dan Dix said. 
By the next spring, six to nine barges will arrive at the port, delivering fertilizers, aggregates and other products.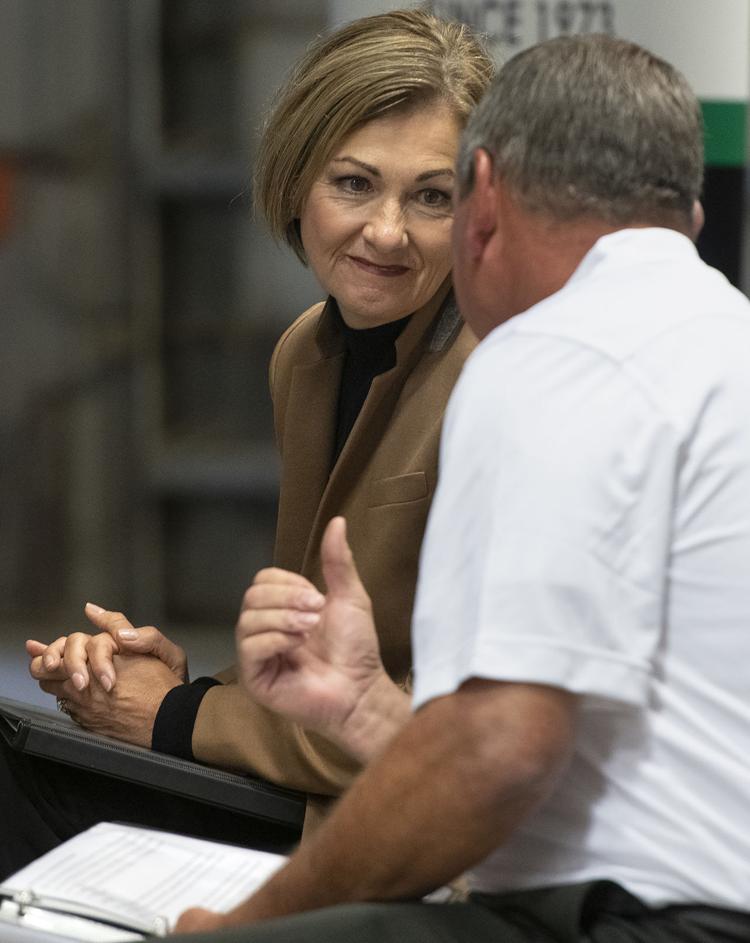 "When you talk about transportation costs, the most economically feasible is the waterways," Reynolds said. "For our farmers to be able to utilize the Missouri River to export their goods, internationally, opens up a whole new world."
With a few exceptions, barges have not traveled as far north as Blencoe in over 15 years. The once-thriving barge industry in Sioux City disappeared in the early 2000s after a combination of drought, economic recession, low commodity prices and political infighting over management of the river led shippers to turn to rail and trucks.
Fort Dodge-based NEW Cooperative, which has over 5,500 members and 39 locations throughout western and northwestern Iowa, started planning its rural Monona County port two years ago, Dix said.
The U.S. Army Corps of Engineers, which manages the Missouri, assured the co-op it would maintain a 9-foot-deep, 300-foot-wide channel, Dix said.
The port gives the co-op direct access to export markets and provides a third option for transporting grain. Because water navigation is more cost-effective than truck or rail, the co-op and other businesses using the port will be able to reduce their freight expenses.
Each barge carries up to 300,000 bushels of grain. Plying the river with 72 barges per year eliminates the need for 80,000 semi-trailer trucks of grain, Dix said.
Barges are good for the environment and vehicular traffic safety, he said, because it takes more trucks off crowded highways like Interstate 80, reducing accidents and harmful emissions.
The port will have the capacity to load or unload up to six barges at a time. NEW Cooperative officials say they have been fielding calls from other businesses interested in shipping or receiving various products at the port, from rocks to wind turbine blades.
Wet, rainy weather forced organizers to move Wednesday's formal groundbreaking from the future site of the port, located west of Interstate 29, to a warehouse at NEW Cooperative in Blencoe, population 224.
A parade of state and local officials praised the massive project, which comes in the midst of the COVID-19 pandemic.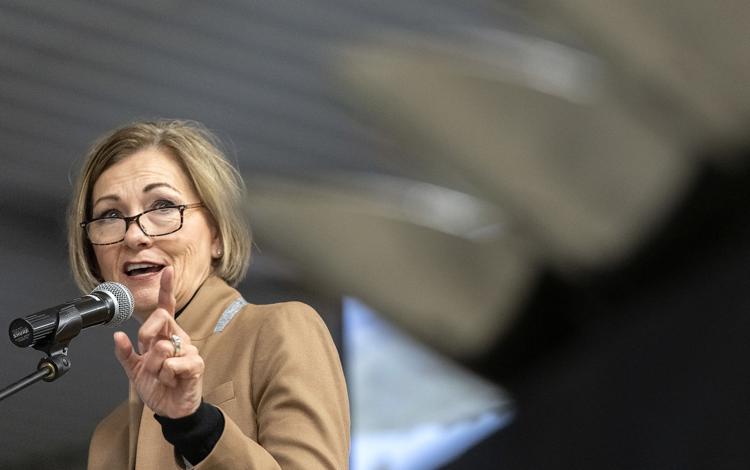 "It sends a clear message to the world that Iowa is moving forward despite the challenges of today," Reynolds said.
"I'm sure this new port will pay dividends for years to come," added Debi Durham, director of the the Iowa Economic Development Authority and a former president of the Siouxland Chamber of Commerce. 
Durham cited the potential for more economic growth through the future development at the 30-acre site of the port, which will initially create a dozen jobs.
The Monona County Board of Supervisors successfully applied for a state RISE grant of over $1 million to pave a gravel road from the port site to Blencoe. 
By Oct. 1, the co-op expects to begin construction at the site, which has already been cleared.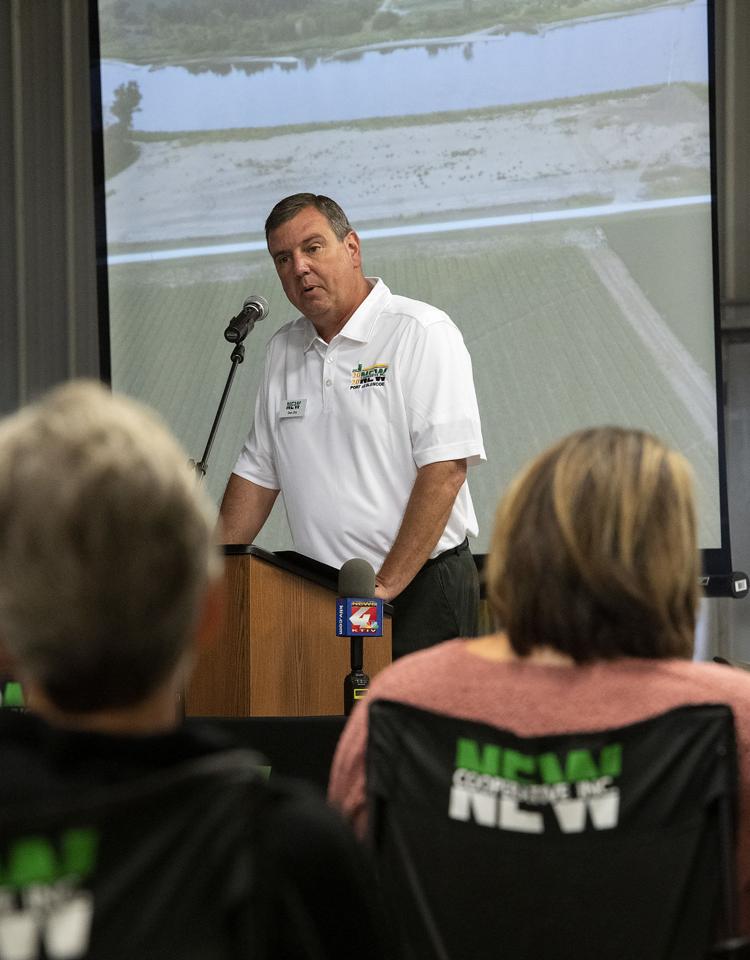 Driven primarily by uncertainty over future flows, Missouri River barge traffic declined significantly since the mid-1990s. Prior to that time, the Big Soo Terminal in Sioux City averaged around 160 barges per year. By 2004, no barges docked at the terminal, the first time that had happened since the Mighty Mo was straightened and deepened in the early 1960s.
In 2014, barges transported the largest, heaviest equipment to CF Industries' new fertilizer plant at Port Neal as part of a $2 billion expansion.
For many years, Missouri River barge interests fought to maintain consistent flows for upstream navigation, opposed by some environmental groups looking to protect endangered species and upstream recreational interests that lobbied to keep more water in a series of reservoirs in Montana, North Dakota and South Dakota.
Caught in the middle was the Corps of Engineers, which found itself under pressure to make changes to a master plan for the river that historically favored navigation.
Get local news delivered to your inbox!
Subscribe to our Daily Headlines newsletter.