WHITING, Iowa -- There was some confusion about the status of the Whiting Community Club's 67th annual Fourth of July celebration, because a Google search seemed to suggest it had been canceled. 
In fact, a Fourth of July celebration had been called off in Whiting, Indiana, due to the coronavirus pandemic. But Whiting, Iowa, went ahead with its annual celebration on Saturday.  
"It's just one of those things, we wanted people that are healthy, to be able to come out," said Samantha West, the treasurer of the Whiting Community Club, which sponsors the yearly event. West took to Facebook on June 26 to point out that Whiting had not canceled its celebration as Whiting, Indiana had. 
But they did make some changes due to the pandemic. Some elements of the Whiting Fourth of July celebration were nixed, including a rodeo, because of the probability that social distancing couldn't be managed.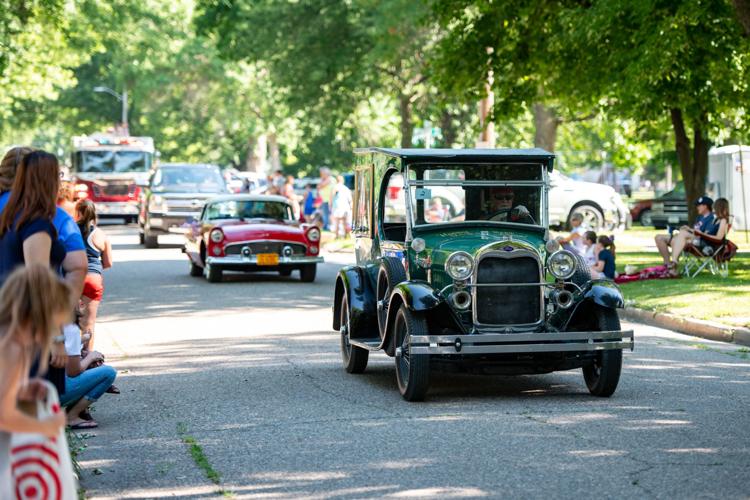 "This year's going to be a little bit smaller than in the past. We'd talked about canceling it altogether, but we just want to have some kind of normalcy in town," West said. 
The most important elements of Whiting's Fourth of July, the parade and the fireworks display in the evening, went on as usual, as did the breakfast in the park and the chicken dinner at lunchtime, plus live music, a 5k run/walk, a vendor and craft fair in the park and kids' leg races and an egg toss. 
The parade probably had half the number of floats compared to a normal year, said Amy Christensen, who is also a member of the Whiting Community Club, while overall attendance also appeared to be down somewhat. 
Still, the parade had most of what a person might expect -- firetrucks, tractors and farm equipment, classic and muscle cars, riding lawnmowers and all-terrain vehicles, a big inflatable Santa Claus on a float, horses and at least one boat. 
For the community, Christensen said, the Fourth of July parade is the high point of summer fun; those who felt safe were encouraged to come, while those who did not feel safe were welcome to stay home, she said.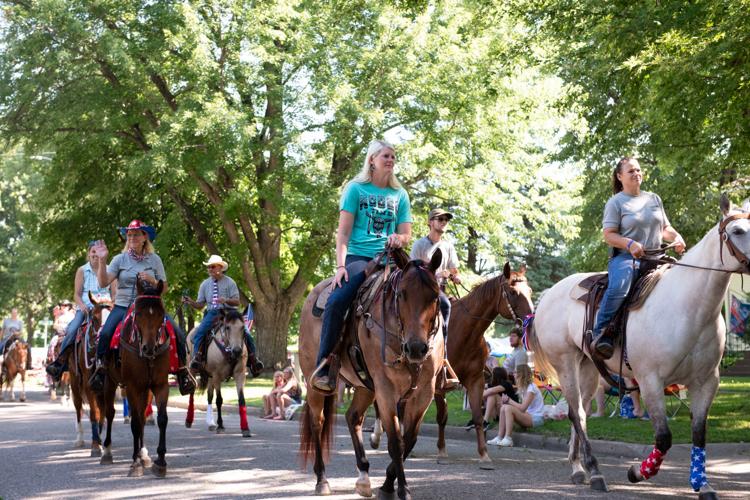 "This is it," she said. "What Whiting is known for is their Fourth of July parade." 
Brig. Gen. Larry Christensen, formerly the commander of the 185th Air Refueling Wing in Sioux City, marched in the parade with Whiting's American Legion Post 481. He said it was "extremely important" to have a Fourth of July celebration. 
"Especially in this time of the COVID, the pandemic, just to get people out, to get them out in a safe environment, where everybody's social distancing of course," he said. "But it's still an event to celebrate what we do have. Instead of concentrating on the bad stuff that's going on, concentrate on some of the good stuff about this country." 
Monona County has not been hit hard by the virus to date, and few face masks were worn at the parade Saturday. In general, the risk of contracting the coronavirus is considered somewhat lower in the outdoors, where there's more space and better airflow, than indoors. 
Since the beginning of the outbreak, 74 people in the county have tested positive for the virus, and of those, 52 are considered recovered, according to data from the Iowa Department of Public Health.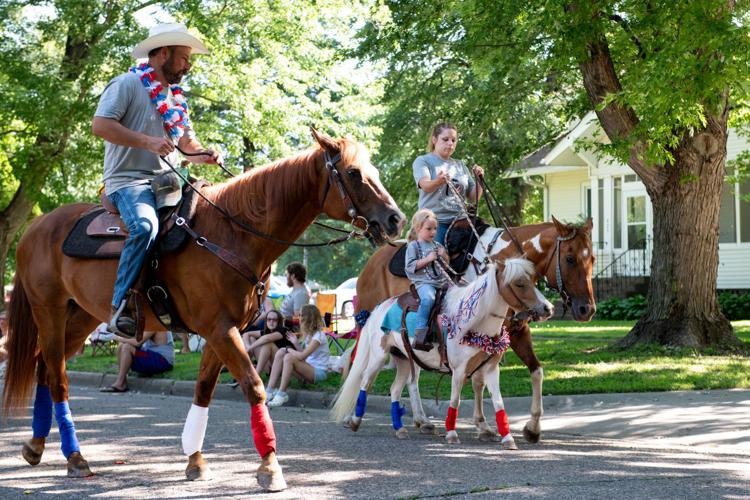 Northwest Iowa generally has been spared the uptick in COVID-19 cases seen elsewhere in the country during the past week-plus. 
Some of the people in Saturday's parade say they usually spend part of their summers in the parade circuit, going from town to town to take part in parades and other events. This has not been a good summer for that. 
Steve Soukup and his wife, Lori, drove their reproduction Ford Model A and reproduction Ford Thunderbird in the Whiting parade. Normally they might ride in four or five parades in a summer and as many as 10 to 15 car shows. 
Saturday was only the second event they'd been to this year -- two weeks ago they'd planned to go to a meeting of collectors of Shay-brand reproduction cars in Ohio, but even that was canceled. 
"There are going to be, maybe half (the number of events this year) of what there usually is," Steve Soukup said. "Probably not even quite. But it's fun to get out."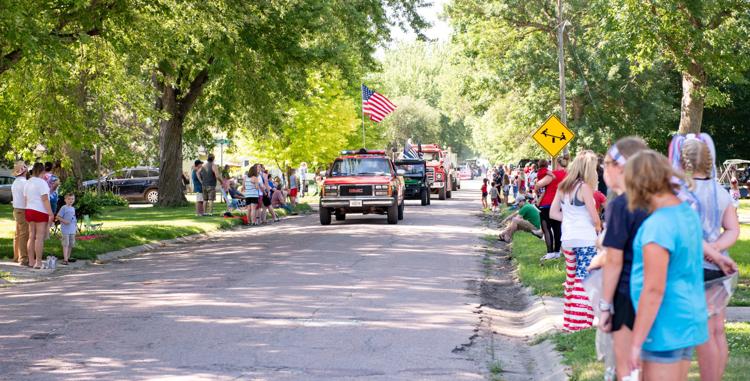 The Loess Hills Saddle Club rode a group of their gentle, neatly groomed horses in the parade. The horses haven't seen as much parade action this year. 
"We haven't been (doing) too much socializing," said Saddle Club member Kenny Hatcher. 
Derek Swanson, of Decatur, Nebraska, played an electric guitar on a float promoting his Decatur bar, Broadway Brothers. 
"Honestly... this is about the only parade going on that's around this year," Swanson said. 
PHOTOS: Saturday in the Park through the years
Saturday in the Park, 1998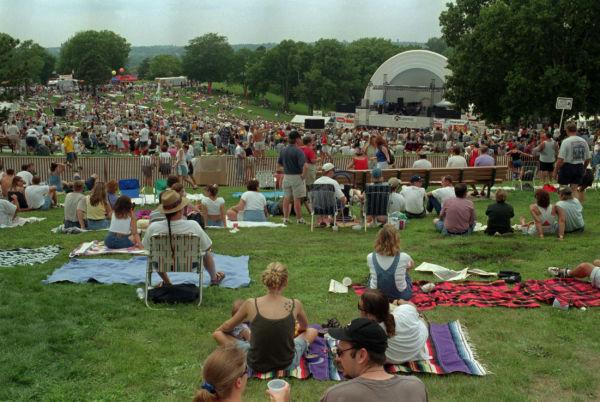 The Breakaways, 1999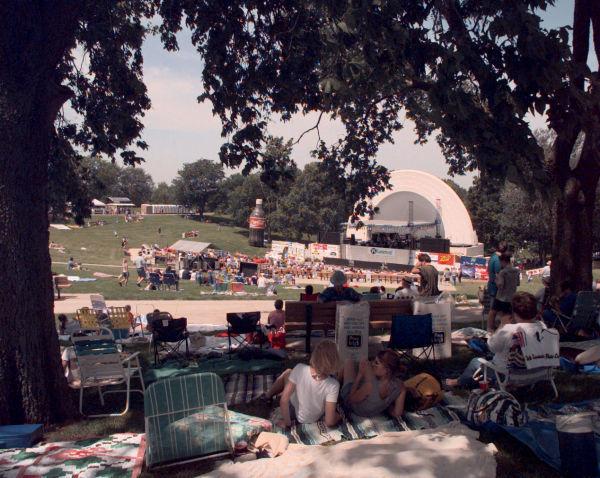 Saturday in the Park 2000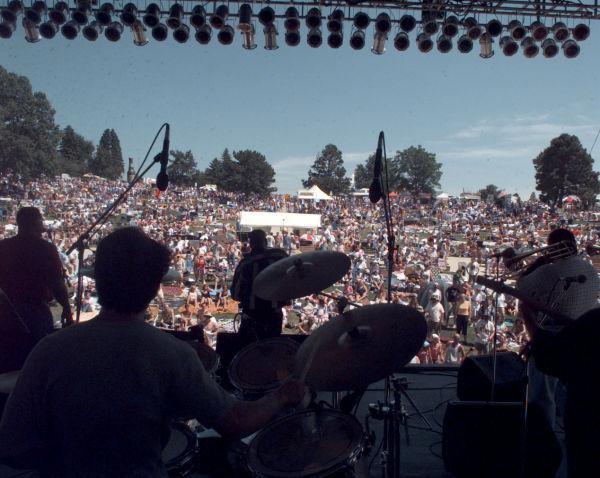 Saturday in the Park 2001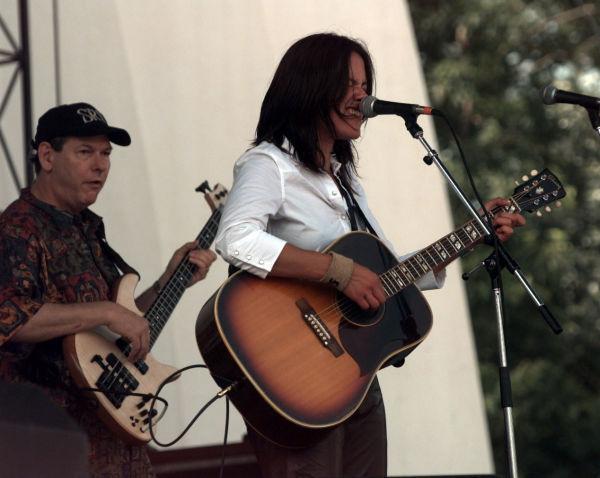 Blues Traveler, 2002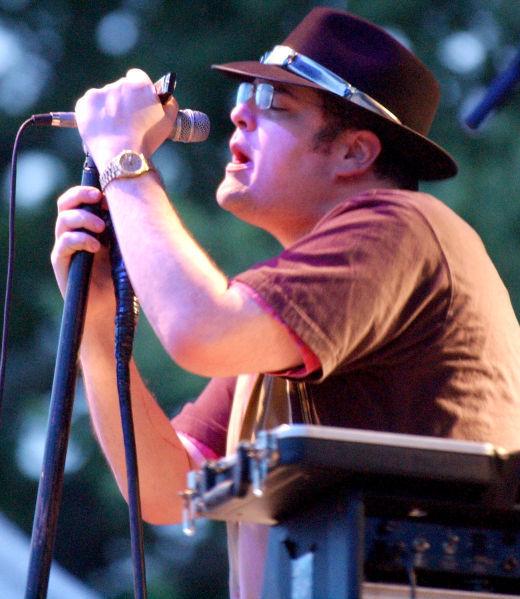 Black Crowes, 2005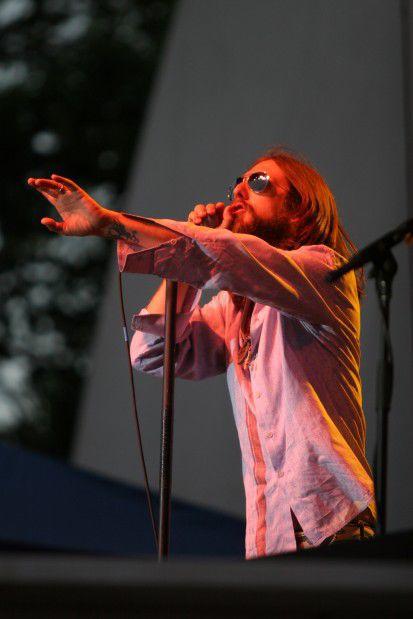 Neville Brothers, 2006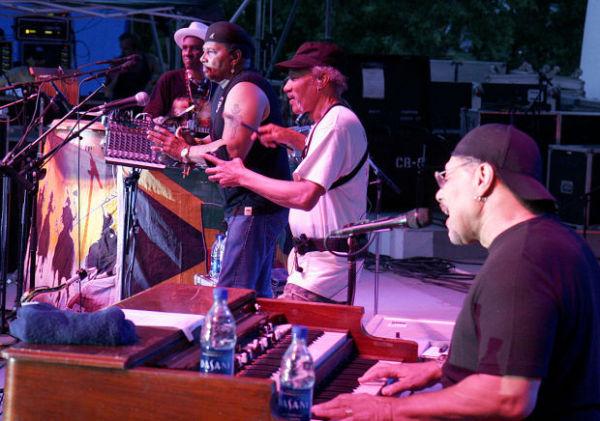 Chuck Berry, 2006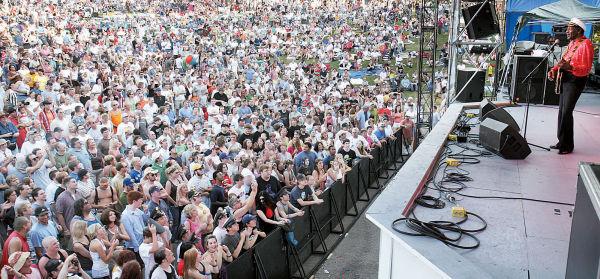 Saturday in the Park, 2007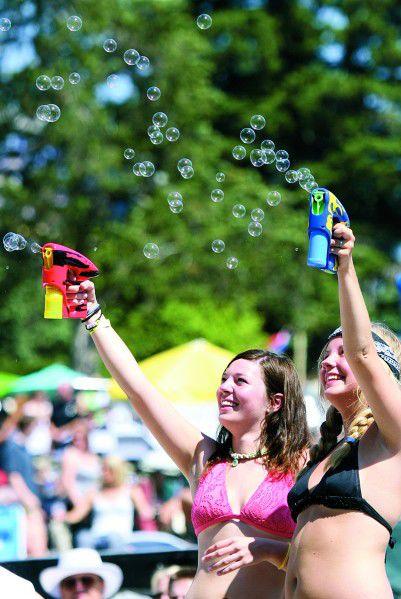 Saturday in the Park, 2007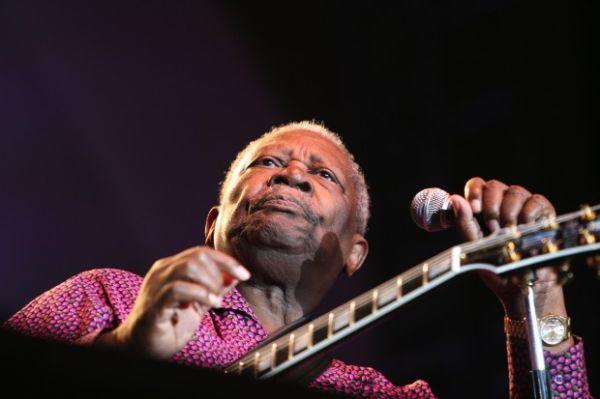 Saturday in the Park, 2008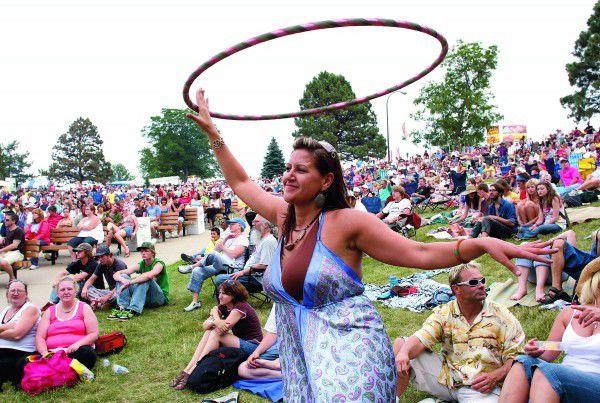 Saturday in the Park, 2010
Amanda Shaw, 2010
Cee Lo Green, 2011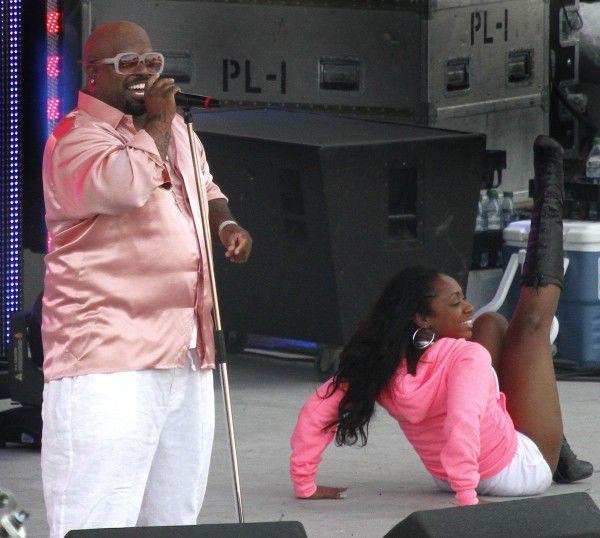 Saturday in the Park, 2011
Wilco, 2012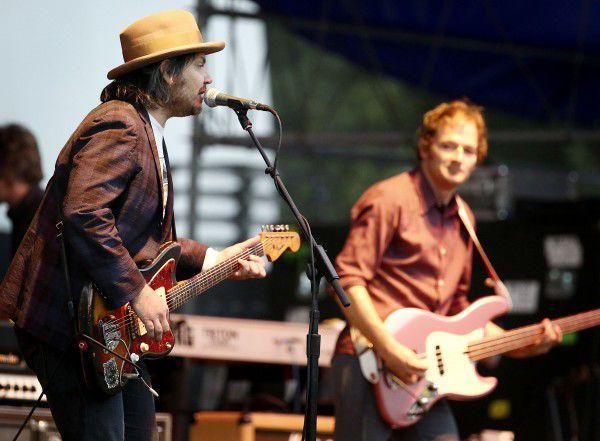 Lissie, 2012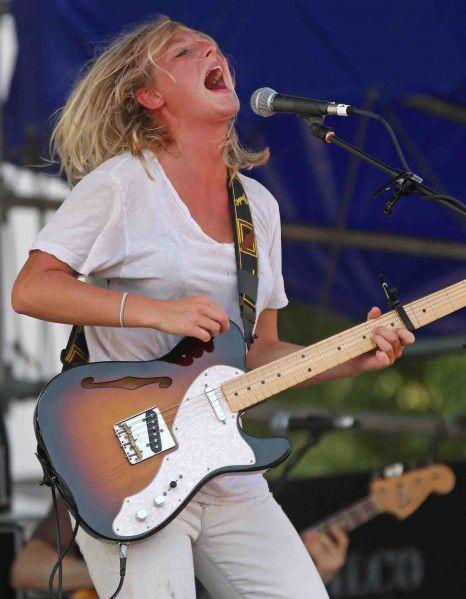 Sublime with Rome, 2013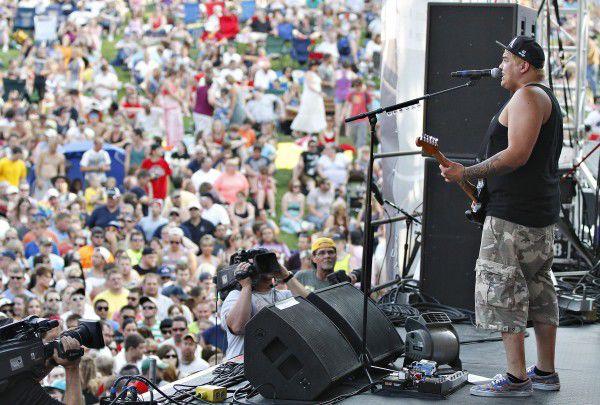 Melissa Etheridge, 2013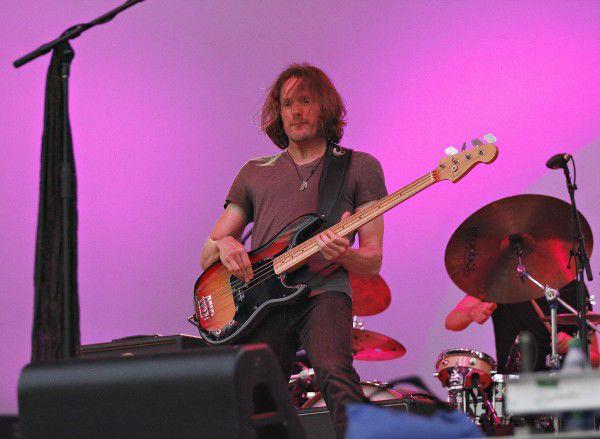 Bonnie Raitt, 2014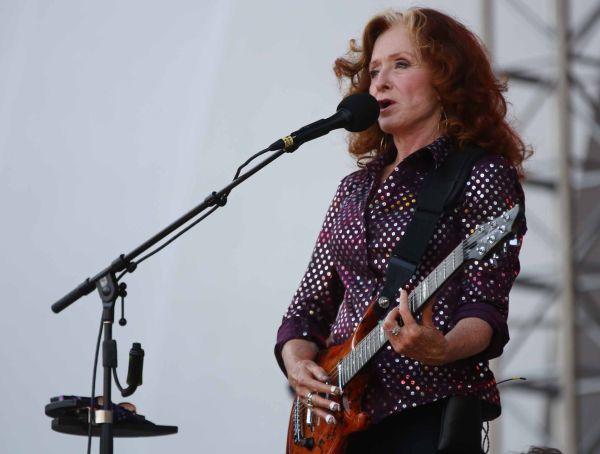 Ziggy Marley, 2014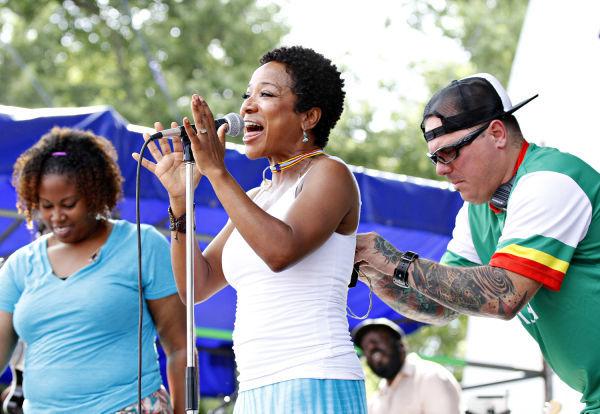 Aretha Franklin, 2015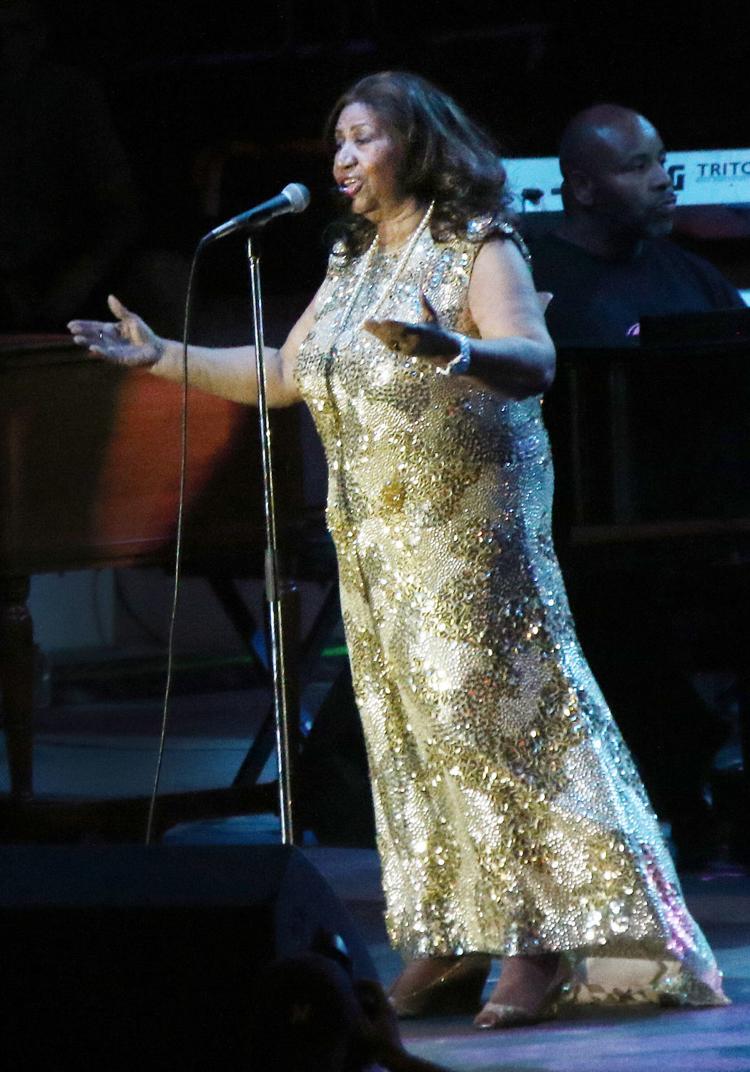 Foster the People, 2015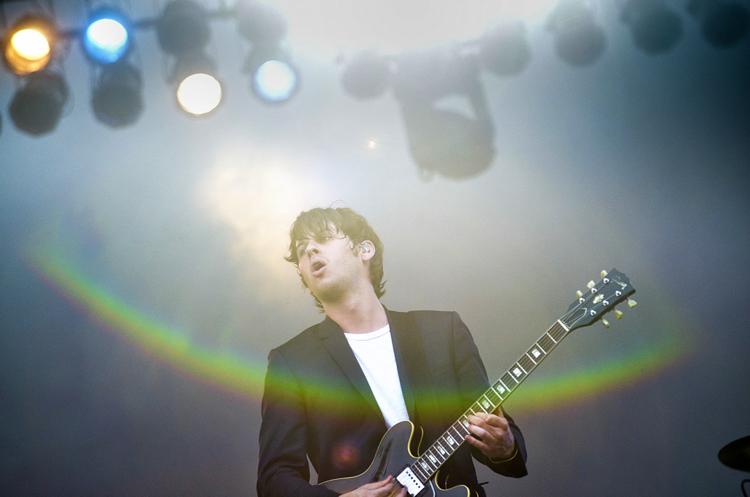 Saturday in the Park, 2016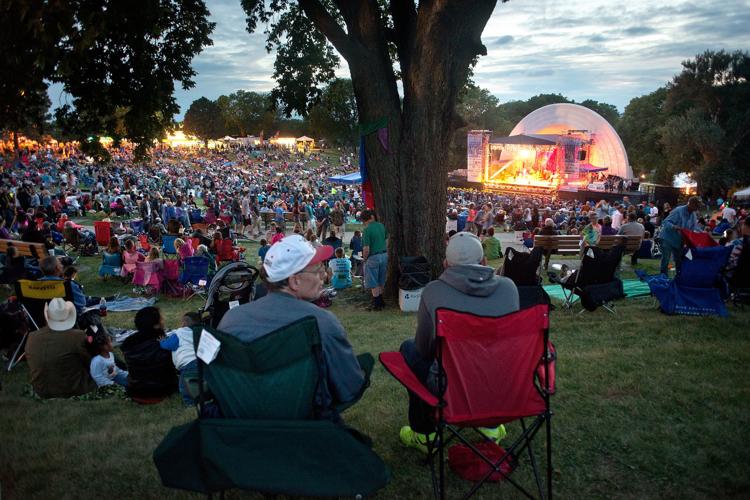 Kacey Musgraves, 2016
Sir Mix-a-Lot, 2016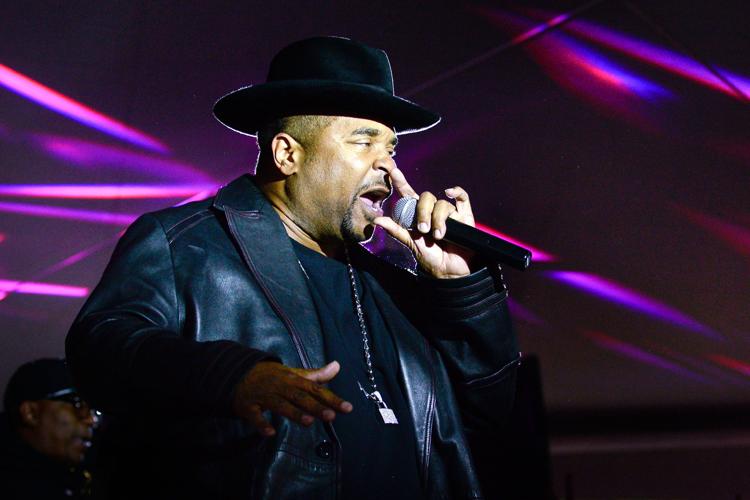 The Revivalists, 2017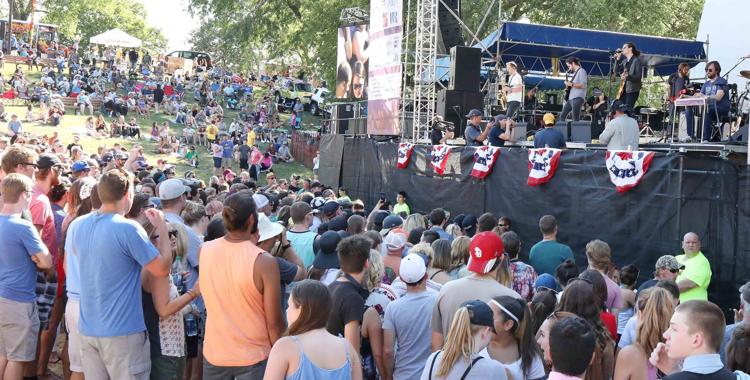 Trombone Shorty and Orleans Avenue, 2017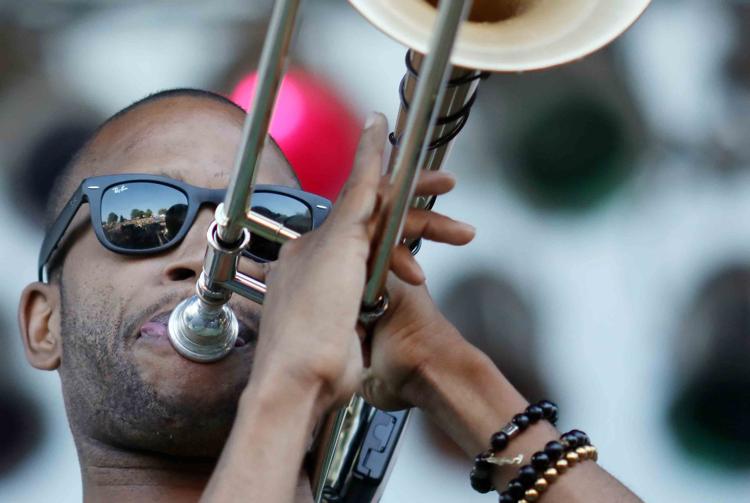 Jason Isbell, 2018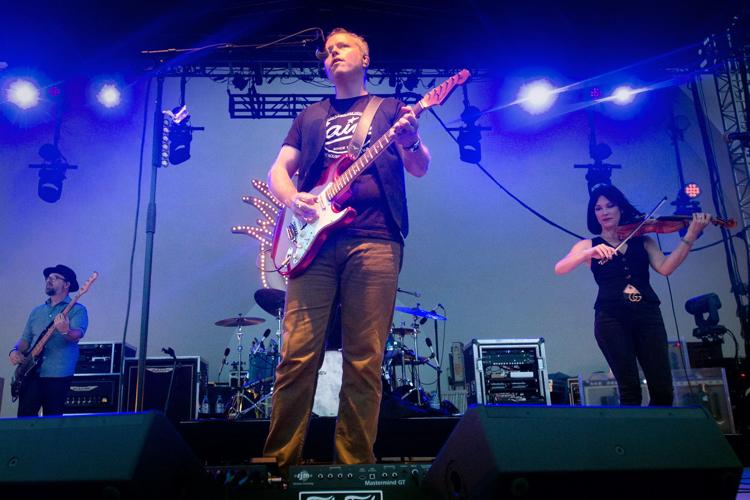 GhostCat, 2018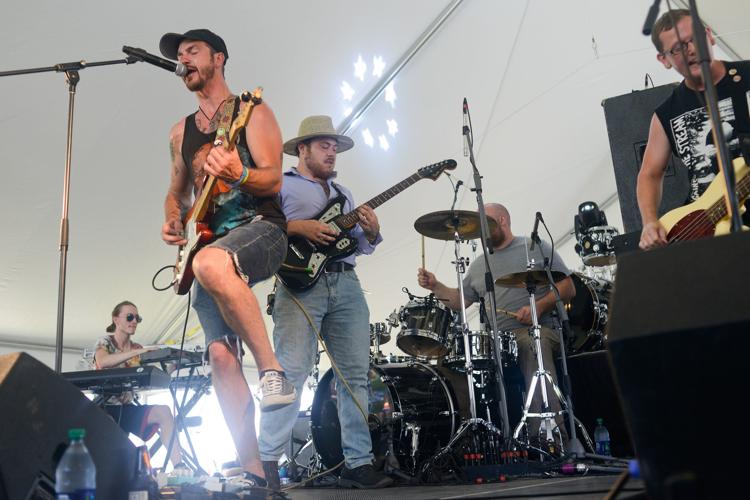 Saturday in the Park, 2018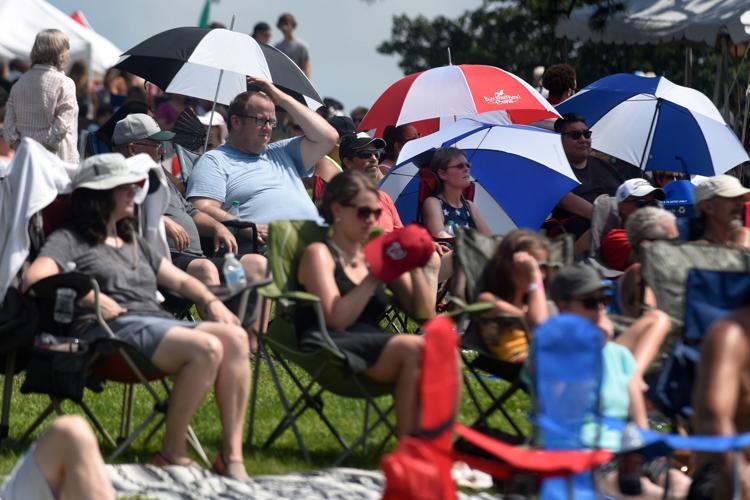 Flo Rida, 2019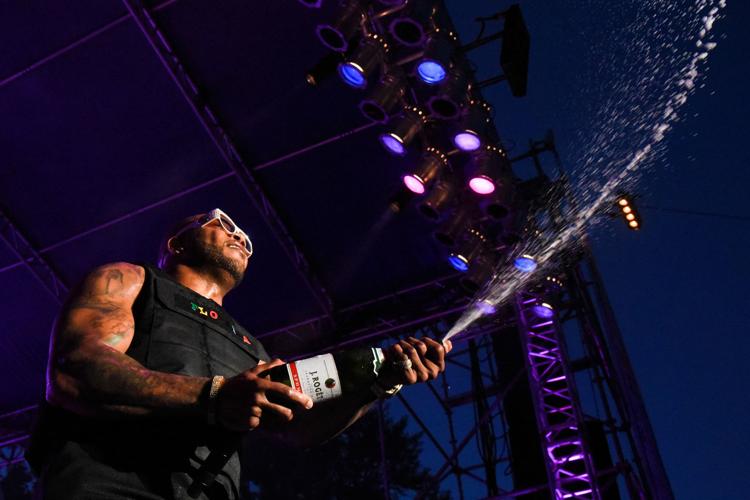 Snow tha Product, 2019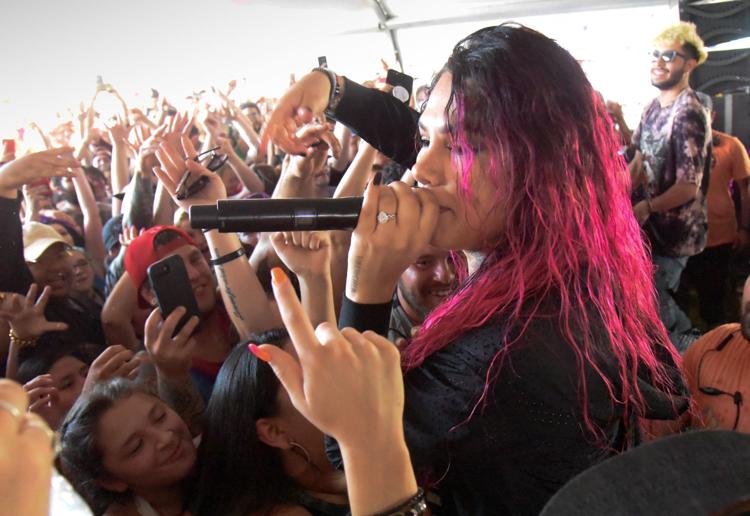 Saturday in the Park, 2019
Concerned about COVID-19?
Sign up now to get the most recent coronavirus headlines and other important local and national news sent to your email inbox daily.