SIOUX CITY | Our hearts sank on Monday with the news of the death of Claire O'Brien, of Sioux City, who died Sunday night, six days after suff…
SIOUX CITY — From her father's arms, 1-year-old Daisy Griffin cracked a slight smile as she pointed to a photo of her mother, Molli Griffin, t…
SIOUX CITY | Long before she had a chance to impact public policy affecting the U.S. military branches, Sen. Joni Ernst enrolled in the Iowa S…
SHELDON, Iowa | Kathleen Osterman's parents, Jim and Marye McKenna, of Storm Lake, Iowa, were World War II veterans. Jim McKenna, of the U.S. …
The Sioux City Journal profiles 20 female military veterans in 20 days.
MOVILLE, Iowa | When asked why she enlisted in the U.S. Navy after high school, Lois Wright pauses, then laughs before offering an explanation.
SOUTH SIOUX CITY | Lee Ann Muilenburg didn't really know what path she would take in life, until she joined the Army at age 17 in 1981. 
VERMILLION, S.D. | When asked about her military history, Angela Miller smiles and makes this introduction: "I'm an Army brat, Army soldier, A…
Angela Miller, of Vermillion, South Dakota, is an "Army brat, Army soldier, Army wife and Army mom," who is also "Army proud!"
SIOUX CITY | When Roberta Pendleton earned Lt. Senior Grade with the U.S. Naval Reserve, she blacked out the words "Jr. Grade" on the nameplat…
SOUTH SIOUX CITY | Jen Steele broke out in goosebumps as she recalled sitting in yearbook class at South Sioux City High School watching Unite…
VERMILLION, S.D. | Cynthia Aden's father wasn't too happy when she enlisted to serve in the U.S. Army in 1975. 
The Sioux City Journal talks to Cynthia Aden, who served in Heidelberg, West Germany between 1976-78. 
HINTON, Iowa | Nadine Ruden believes joining the U.S. Army Reserve at the age of 50 saved her life.
MAPLETON, Iowa | Donna Shaw was expected to get married, have babies and stay close to home when she grew up.
IDA GROVE, Iowa | Vera Varner said she grew up poor in Quincy, Illinois. After high school, she wasn't sure if she wanted to work her way thro…
KINGSLEY, Iowa | If it weren't for the Army, Molli Griffin might be treating sick animals rather than spending her days in a high school classroom.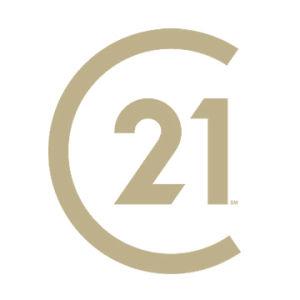 Eric Banks, Century 21 Prolink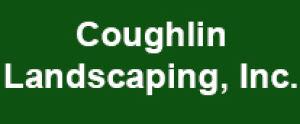 Coughlin Landscaping, Inc
SIOUX CITY | Military service is in Ranae Reed's blood.
Veteran Ranae Reed of Sioux City talks about Sheena, a dog she adopted while serving in Korea and then brought back to the United States.
Navy veteran Marjorie Culligan of Sheldon talks about an aspect of her service during World War II and the Korean War.
SHELDON, Iowa | Marjorie Culligan still remembers the butterflies that fluttered in her stomach during her first overnight train ride 73 years ago. 
Veteran Lynette Kiger, a member of the Akron ambulance squad talks about what she learned in the military.
AKRON, Iowa | As a teenager, Lynette Kiger dreamt of the day she could explore the world beyond her family's farm near Akron, a quaint Northwe…
MOVILLE, Iowa | Mary Lou Guthridge has had a series of firsts in her life of military service.