SIOUX CITY | Military service is in Ranae Reed's blood.
"I always wanted to enlist. Ever since I was in high school I wanted to go into the Army," Reed said. "We have had a long history of military service in our family."
Her father and uncles fought in World War II and Korea, she had a brother in Vietnam, a grandfather in World War I and distant relatives that were in the Civil War. 
"I wanted to do something different and see the world," said Reed, a 15-year U.S. Army veteran who served during the Gulf War crisis. "And I definitely got to do that."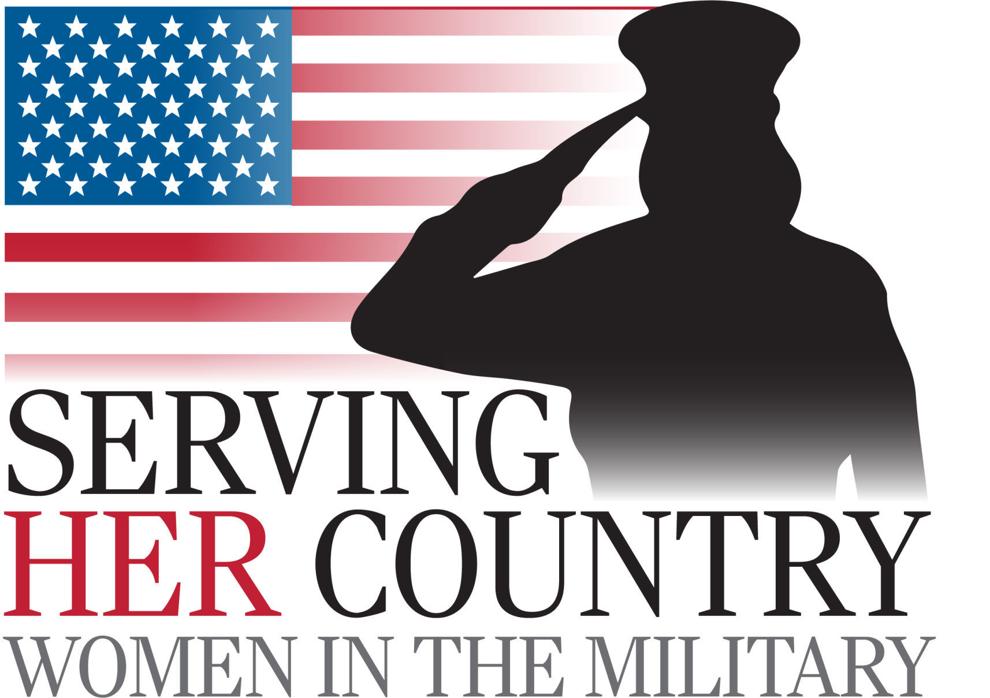 Reed, 57, of Sioux City, enlisted in September 1980 and had basic training at Fort Jackson, South Carolina.   
"It was tough because they just started integrating female and male basic training as groups so most of the drill sergeants were Vietnam vets and they did not like the idea of training females," Reed said. "They would take the opportunity to get us anytime they could."
Reed scored high in engineering on the military aptitude test and went to Alabama for training to become a nuclear, biological and chemical defense specialist. The role is responsible for detecting chemical agents and decontaminating personnel and equipment after attacks.
"I kind of had my doubts about it in basic," Reed admitted. "Until everyone got to go through (CS gas) chambers ... and I thought this was kind of cool."  
She was then sent to Germany to train, where she said being a female in the service with men was a lot more welcoming. 
"It wasn't a big deal there. Everyone respected each other. We would go to the field -- be out there 30, 45, 50 days and we had one tent," she said. "We would do what you do and respect each other's privacy."
Reed was then sent back to Alabama for the next level of NBC training before going to California for four years to teach military personnel chemical weapon preparedness. In 1986, she traveled to Korea to be part of a ground radar surveillance unit, where she would train soldiers near the Demilitarized Zone along the 38th parallel. 
"When you got out of your vehicle the North Koreans were just staring at you from the other side," she said. 
That is when she got "Sheena, the queen of the DMZ."
Reed was unexpectedly given "some sort Pomeranian-terrier mix" in a village one night. The pet turned into an unofficial watchdog and buddy.  
"She had a uniform and everything. She even got promoted. When I went to the DMZ, she would go," Reed said. "If I went to the field, Sheena would go. When I pulled guard duty, Sheena would have guard duty and she would check all the tents. (We) never had anything stolen from us when we went to the field." 
After having the pup for a year, Reed was able to bring Sheena back to the U.S. when she was assigned back to Alabama in 1987 at the U.S. Army Chemical School. Sheena was sent to Sioux City with her parents when Reed went back to Germany for the retrograde of chemical weapons in 1989. 
Reed was in charge of phase six of the process, which was getting the weapons from a train to a ship before they were destroyed in the middle of the ocean.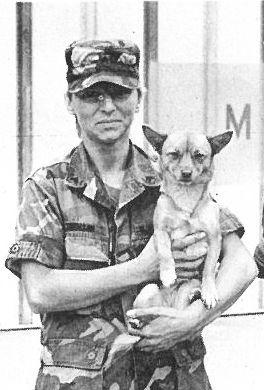 She said the top secret mission was often protested by a group called Greenpeace.
"They didn't want (the chemical weapons) to be shipped, they didn't want it to be flown. They didn't want it to be on trains, they didn't want it on trucks. Then how were we supposed to get it out?" she asked. "They would cause all sorts of trouble and start rumors." 
As the retrograde finished, the Gulf War began. Her role in Bremerhaven, Germany, was quickly shifted to being in charge of logistics and supplies for all the port operations for the crisis also known as Desert Storm. 
"We shipped out all the equipment and ammunition for folks out of Europe heading to Kuwait and then receiving everything back as it lasted a whole 30 days," she said. "We barely got everything out before the equipment began coming back."
She spent a few years after Desert Storm transporting families to and from the airport in Germany until 1992.
"I loved that Autobahn," she laughed (adding the fastest she drove was 130 mph).
When she got back, she was a NBC instructor for three years in North Carolina before retiring on Sept. 30, 1995. 
"I came back to Sioux City because that's where my parents were, and, of course, I had to get Sheena," she said.
Her pup that was her companion overseas was put down after a serious injury a year later. 
"I was sad, you know," Reed said. "She was buried out in mom and dad's garden next to three other dogs." 
Today, the avid dog lover is the obituary writer for the Journal and has two dogs -- a German shorthair named Valentine, and a corgi named Gertrude.