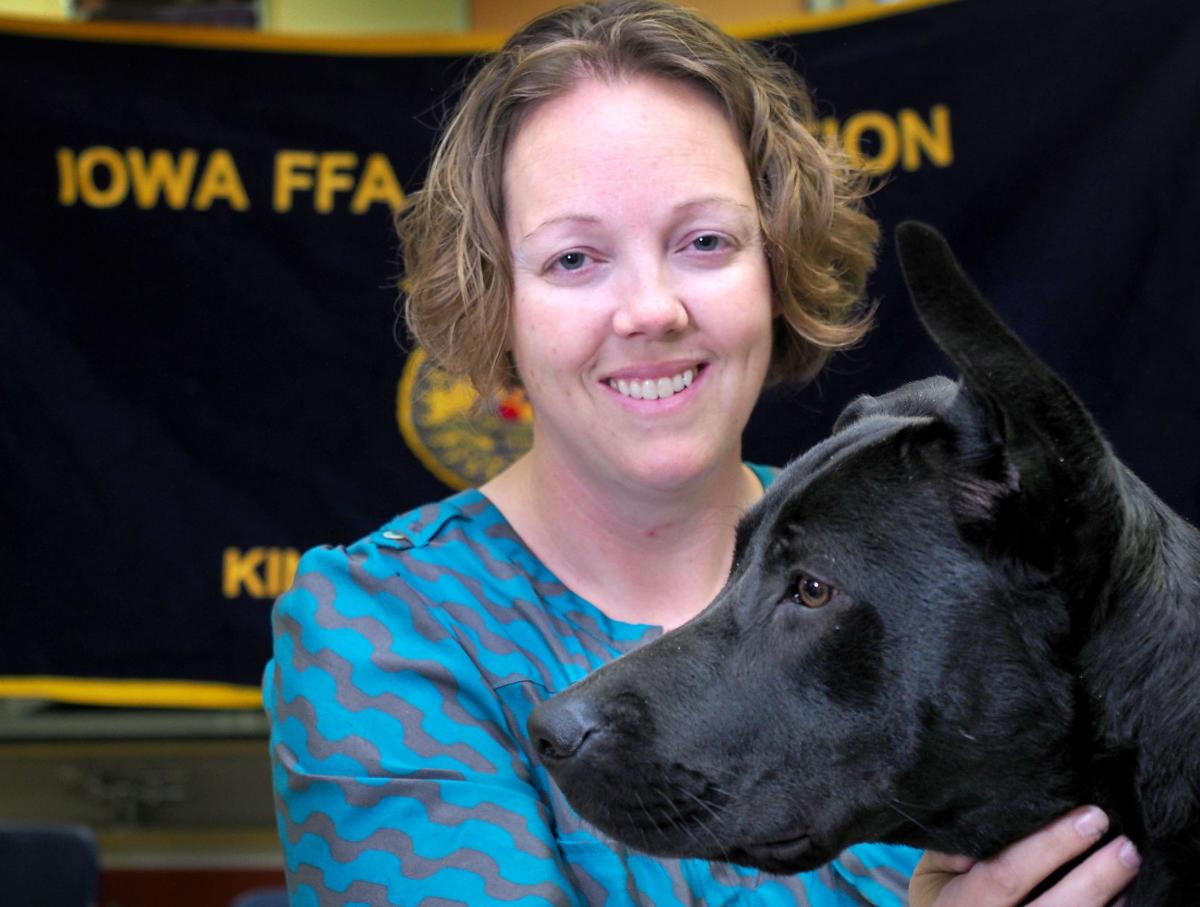 KINGSLEY, Iowa | If it weren't for the Army, Molli Griffin might be treating sick animals rather than spending her days in a high school classroom.
Griffin was halfway toward an animal science degree and, likely, veterinarian school when she enlisted in the U.S. Army Reserves. While in training to be a petroleum supply specialist with the Sioux City-based 444th Quartermaster Company (now the 960th Quartermaster Company), she helped other people to study and prepare to pass their training tests.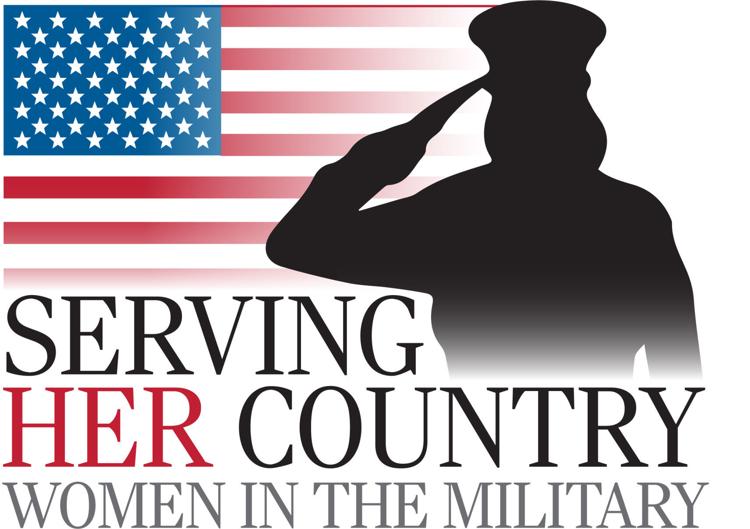 When her help would lead to someone understanding a problem and passing a test, Griffin took a measure of satisfaction.
"I decided I really like it when someone has that a-ha moment," Griffin said.
Those moments now come more often for Griffin, who teaches biology and agriculture at Kingsley-Pierson High School, the same school from which she graduated in 2000. It's where she also pondered a military career.
It wasn't too surprising, given that both her grandfathers, her father and a number of uncles and cousins had been or were in the military.
"It seemed like something I should do. I felt obligated," Griffin said. "I had talked to some National Guard people while I was in high school. I would have missed my first semester of college for training, and I didn't want to do that."
After her sophomore year at Iowa State University, Griffin worked at a summer job at Briar Cliff University in Sioux City and often ran into an Army recruiter. Their frequent conversations led to her enlistment in the Reserves.
Her father, Curt Moodie, a Vietnam vet, wasn't exactly thrilled.
"My dad was not really a fan of the idea. He still thought of the Army as it was in Vietnam. He didn't think it was a place for a woman," Griffin said with a laugh.
You have free articles remaining.
Griffin figured that at that point in her college career, she could miss a semester of college to complete basic training. During basic training, the United States invaded Iraq, and Griffin was prepared to be sent overseas.
It wasn't to be. Instead, she returned to Iowa State to work on her education degree. Just as her senior year was beginning in 2004, Griffin was notified that she was being mobilized for duty. She and a handful of reservists with the Sioux City unit were added to a unit from Kansas City and sent to Iraq, where they were stationed at Forward Operating Base Speicher near Tikrit.
For the first couple of months, Griffin delivered fuel. After that task was taken over by private contractors, she was reassigned to duty as a gun truck driver. Several days a week, she would help escort convoys transporting supplies, mostly between Baghdad and Mosul, but sometimes as far away as Kuwait.
Convoys were frequent targets for the enemy, which often placed improvised explosive devices, commonly known as IEDs, along convoy routes. Griffin believed that because her group was well-trained and careful, they were not targeted as often as other convoy groups. No one from one of her crews was ever hurt in an IED blast. Her closest brush with an IED was when the vehicle behind her was hit, and shrapnel punctured a tire on her truck.
Griffin said she and other female drivers in the unit got along well with their male counterparts. Being a woman in the military wasn't that big a deal to Griffin.
"I showed up every day and did my job," she said. "They realized right away I was pretty smart and could do my job just as well if not better (than men)."
After her yearlong deployment, Griffin returned home, but found it hard to adjust back to civilian life.
"When I got back, I thought I should still be deployed. I felt kind of lost when I got back," she said.
At that time, she began talking frequently with Geno Griffin, a fellow reservist from Sioux City who also had been deployed and was having similar feelings after his return home. Molli returned to school at Iowa State and Geno attended college in Sioux Falls, but they remained in contact and eventually were married.
After 15 years in the Reserves, Griffin was discharged this summer. Long before her discharge, Griffin took an interest in being involved in the American Legion and other organizations that help veterans. This summer, she became involved with Partners for Patriots, which provides service dogs for disabled veterans. Griffin is currently raising a German shepherd/boxer mix puppy. When the dog is 12 months old, she'll turn him over to a trainer for eventual placement with a veteran.
A dog lover herself, Griffin said her involvement with the program has been rewarding.
"Things that help veterans I usually get pretty interested in," she said. "Now that I'm a veteran, I'm still trying to find ways to help other veterans."