Serving Her Country: Women in the Military
SERVING HER COUNTRY: Looking for something new, Linneman found career with Air Force
HULL, Iowa | Virginia Linneman joined the Air Force for a career change.
At the time, she was in her mid-20s, seven years deep in a career working in the key-punch department at Security National Bank in Sioux City.
But the Hull native had decided it was time to try something different.
"After you invest seven years, if you stayed much longer then you'd want to stay until you retire," she said. "I thought well, if I like the military, I'll do that for 20 years. I can travel."
That decision would lead to a 22-year career with the Air Force and Air National Guard.
Linnaman enlisted in 1978, where she was faced with the choice between being a cook or a small engine mechanic. A fan of cars, she naturally chose the latter.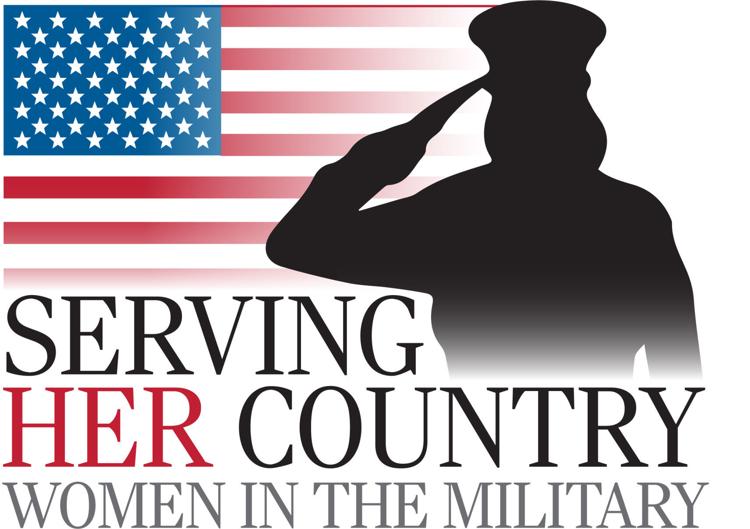 As an aerospace ground equipment mechanic, Linneman repaired the machines that helped other Air Force mechanics work on airplanes. The position required tech schooling, which she said she enjoyed. 
"The whole thing that I liked about the Air Force was whatever you were doing, you had to go through this schooling and as you learned things in the military you acquired college credits," she said. "They have a book for every job." 
During her four years with the Air Force, Linneman spent a year in South Korea at Kunsan Air Base. But a bicycle wreck broke her collarbone and cut short her career as a mechanic. She returned to what was then Griffiss Air Force Base in Rome, New York, where she did administrative work in the same department.  
After her four years were up, Linneman opted not to re-enlist and joined her family in Cheyenne, Wyoming. She began working with First National Bank and in 1982 joined the Wyoming Air National Guard as a weekender.
In 1984, Linneman decided to join the guard full-time on an active-duty position. She married her husband, Michael Linneman, the next year. Michael Linneman soon landed a position as a systems analyst programmer for the University of Wyoming at Laramie, and the couple continued to live in Cheyenne.  
Virginia Linneman began her time with the Air Guard as a logistics technician, preparing units for activation and coordinating flights, preparing equipment. Linneman traveled around the U.S. and to Europe for trainings. During the Gulf War, she remained in Cheyenne, working hard in the logistics position. 
"The Air Guard in Cheyenne did a lot of humanitarian missions" she said. "The governor would tell the Air Guard to load up some hay and drop hay to the ranchers for cattle. We also had two airplanes designated for the forest department to fight fires."
After seven years in logistics, Linnaman joined the communications squadron as superintendent of communications flight. She then retired from the service in 2000 as an E9 chief master sergeant. The Linnemans relocated to Alaska, where her husband worked for the University of Alaska. 
Michael Linneman died in 2007, and she decided to return to Hull in 2009 to care for her father, who was living in a nursing home at the time. She has stayed busy in volunteering -- helping set up the Hull food pantry, playing cards with nursing home residents twice a week and serving with the Sioux County Veterans Affairs Commission. 
Looking back on her military career, Linneman said she is struck by how much the military does to help people, something that she has carried over into her own life. 
"I learned that way back in the military," she said. "Just help others."