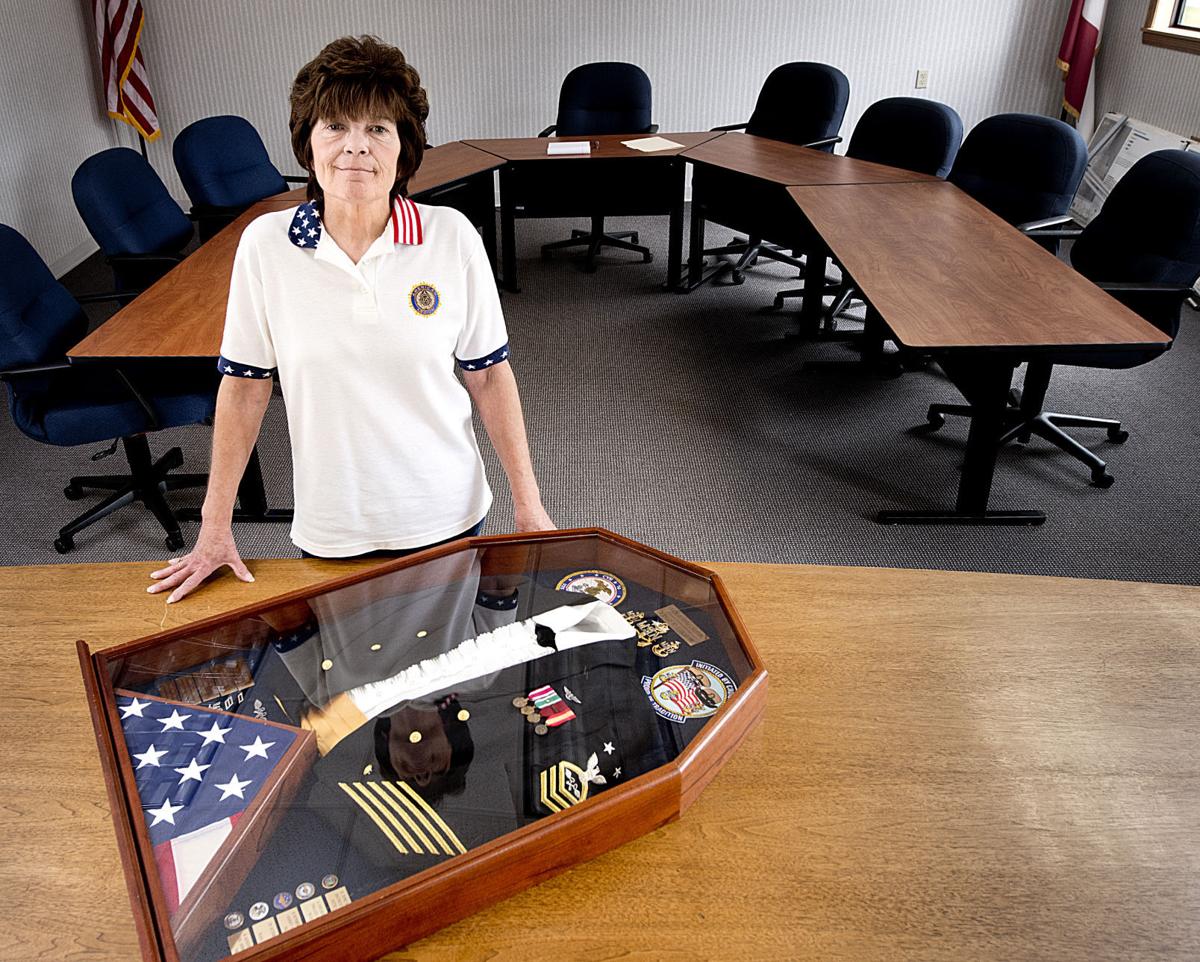 MAPLETON, Iowa | Donna Shaw was expected to get married, have babies and stay close to home when she grew up.
Instead, she was determined to see the world and follow in the footsteps of her family.
"My father served in the U.S. Air Force, I had a brother and sister in the U.S. Army and another sister in the U.S. Army National Guard," Shaw recalled. "I came from a family that served our nation."
This is why she joined the U.S. Navy shortly after her high school graduation in 1977.
Shaw admitted to being scared on her way to basic training at Recruit Training Command in Orlando, Florida, but she quickly grew accustomed to the discipline.
"Basic training taught me teamwork and how to take orders before you're qualified to give them," she explained. "It taught me that there's a time for complaining and a time for working together and getting things done."
According to Shaw, it was this discipline that is the glue holding the military together. It is this discipline that forever changes a person.
"I remember my father saying that you will get out of the service what you put into it," she said. "I've seen things, done things and been places most people only read about. Yes, the Navy lifestyle was just what I wanted."
Indeed, it was her life for 21 years. She retired in 1998 as a Master Chief Petty Officer (E9).
"When I was starting out, women didn't make the military into careers," Shaw said. "Being in the Navy was the only career I ever wanted. I may have been the only woman in a ship full of men and my sleeping quarters may have been in a quarantine room in a ship's medical department. It didn't matter. This was what I signed up for."
It was her longtime goal to be stationed on one of the big U.S. Navy carriers. She achieved that goal on the U.S.S. John C. Stennis, a seventh Nimitz-class, nuclear-powered supercarrier in Norfolk, Va.
"(After being stationed on the U.S.S. Stennis), I retired in February 1998," Shaw said. "My husband Gordon (a 28-year U.S. Marine veteran) died only three months after that." 
You have free articles remaining.
With the youngest of their four children still at home, Shaw was ready to return to Mapleton, Iowa, which had been the hometown of her parents for nearly 20 years. 
"I was still in shock from the loss of Gordon but I knew I would be safe in Mapleton," she remembered. "I knew I needed to be home again." 
Adjusting to civilian life was a bit rough at times but Shaw had promised to care for her parents as they grew older.
Over time, she worked for the Mapleton Press newspaper, worked as the Emergency Management Director for Monona County and, even, ran a small quilt shop.
Always civic minded, Shaw was elected as a mayor of Mapleton in 2004, left office in 2006 to care for her mom Betty Pickel, who died in 2007.
She was again elected to be mayor of the town with a population of 1,224 in 2015.
Photos: Serving her country
The Sioux City Journal profiles 20 female military veterans in 20 days.
Standing inside of the city council chambers at the Mapleton City Hall, Shaw said her military uniform fills her with pride.
"(I'm a better person) for having worn our country's uniform," she said. "I learned great life lessons in discipline, leadership, responsibility, honor, courage and commitment. I carry (these life lessons) with me in everything I undertake on a daily basis."
Through it all, Shaw has forged lifelong friendships with fellow her veterans.
"If given a choice between trading my military life for more years on earth, I'd take the military," she said with certainty. "I'd take it in a heartbeat."
Shaw reflected for a moment.
"Military service is a commitment to a person's country like no other," she said. "The military changes a person for the better."