Serving Her Country: Women in the Military
SERVING HER COUNTRY: Moments after landing in Vietnam, nurse assisted with amputation
SHELDON, Iowa | Kathleen Osterman's parents, Jim and Marye McKenna, of Storm Lake, Iowa, were World War II veterans. Jim McKenna, of the U.S. Marine Corps, flew reconnaissance missions for the U.S. Navy at Guam; Marye was a U.S. Army nurse in San Francisco.
The couple farmed and raised eight children at Storm Lake and sent them all to St. Mary's High School in town.
Kathleen, the third child in the family, was at St. Joseph's School of Nursing in Sioux City when her parents' financial situation wobbled briefly, due to an agricultural calamity at the time.
"I enlisted in 1968 and, in 1969, the Army paid for my final year of education," Osterman said, alluding to her motivation. "I graduated and then owed the Army two years."
Osterman, then known as Kathleen McKenna, went through basic training in San Antonio, Texas. She then trained as an operating room nurse in Denver, Colorado, for 16 weeks. Following a short stint in Ft. Bragg, North Carolina, where she had to parachute from a plane before graduating, Osterman found herself flying to Vietnam, for a one-year tour of duty as an operating room nurse serving at Da Nang.
"It was a hot spot as the Navy was there," she remembered. "We had incoming rockets. I remember going into bunkers to wait it out."
Osterman stepped off the plane, dropped her gear and went to work. She assisted with an amputation on her first day.
"In all my training, I'd never seen an amputation done before," she said. "That was my first case in Vietnam."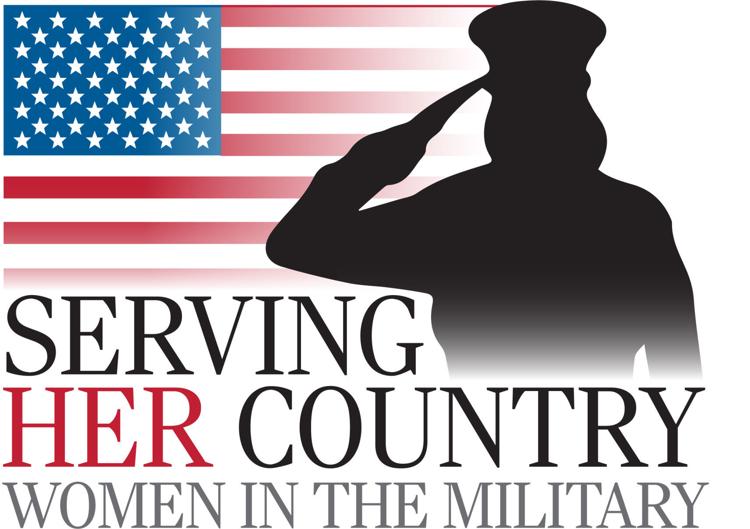 The soldier survived, thanks in large part to the quick and dedicated duty of those serving him, all the way from the field to post-op.
"The enlisted ranks, the ranks of doctors and nurses, it was so incredible working with all of them," Osterman said.
The assortment of instruments, for example, to treat a soldier in surgery would cover what's called a Mayor tray at the hospital at Da Nang. The tray, according to Osterman, was about the size of a cookie sheet.
"You'd have the instruments on that tray that you needed to take the bullet from a soldier's head," she said. "We used to say that 'in the world' (which meant, civilian world), you'd have a huge assortment of tools."
Osterman and her fellow operating room nurses often worked seven days per week, 12 hours straight each day, early on in her tour of duty. And while the work pace slowed a bit in 1971, she wouldn't trade the frenetic pace for all the education in the world.
"I knew I'd learn more in that time than in years of practice in a civilian setting," she said.
Communication with her parents was sparse at the time. Osterman spoke with her mom and dad just once during her overseas service. The phone call took place when Osterman was on a break in Hong Kong in May 1971, eight months after she had landed in Vietnam.
"Mom used to write a couple of times per month," she said. "My dad wrote three or four times while I was in Vietnam. I also wrote letters home to them."
A brother, Michael McKenna, served in the Iowa Army National Guard at the time. He wasn't overseas, though.
"Our family was for the military," she continued, noting how she didn't have much of an idea U.S. public opinion was largely divided on the Vietnam War. Osterman said she was there to put her skills and training to work, to do what she could to save soldiers' lives and help them heal from their wounds.
"I was never scared while I was there," she said. "And when it came time for me to leave, I was sad, even though I had counted the days and crossed off each day in a calendar in my room."
Sad to leave? "You make relationships in wartime," she concluded. "You get really close while working with people who share that common cause. We had a great team caring and doing all they could for our soldiers.
"Yes, when my helicopter took off, I was sad," she said.
Osterman, though, had no desire to return. And, to this point, she hasn't revisited Vietnam.
Photos: Serving her country
The Sioux City Journal profiles 20 female military veterans in 20 days.
She did, however, return to military service. After her honorable discharge in 1971, Osterman went to work as a nurse at Mercy Medical Center in Denver, Colorado. One year later, she entered the U.S. Army Reserves and stayed another 21 years, retiring as a lieutenant colonel.
Along the way, she earned a master's degree from the University of Notre Dame. She recruited nurses for Mercy Medical Center in Denver, then became a director of nurses at Sheridan Memorial Hospital in Sheridan, Wyoming, where she met her future husband, Bruce Osterman, a banker. The couple wed and had two children, Tim Osterman, now of Remsen, Iowa, and Meghan Owen, of Houston, Texas.
The Ostermans moved to Sibley, Iowa, in 1985. Kathleen Osterman served as the school nurse at Sibley-Ocheyedan for 23 years, a position that allowed her to segue from acute to more of a preventative role on the health-care spectrum.
"I loved being the school nurse," she said.
In 2009, she began teaching yoga at the Osceola Community Hospital in Sibley. She branched out and began teaching the discipline at the Lifelong Learning Center on the campus of Northwest Iowa Community College in 2010. Osterman, who turned 70 on Wednesday, educates anywhere from one person at a time to a dozen or so.
In that sense, her training, lifestyle and careers have come full circle. While sitting on a pair of blocks in her yoga "classroom" at NCC's Lifelong Learning Center, Osterman said, "You know, some military bases began incorporating yoga into exercises in recent years. To my knowledge, they're still doing it."