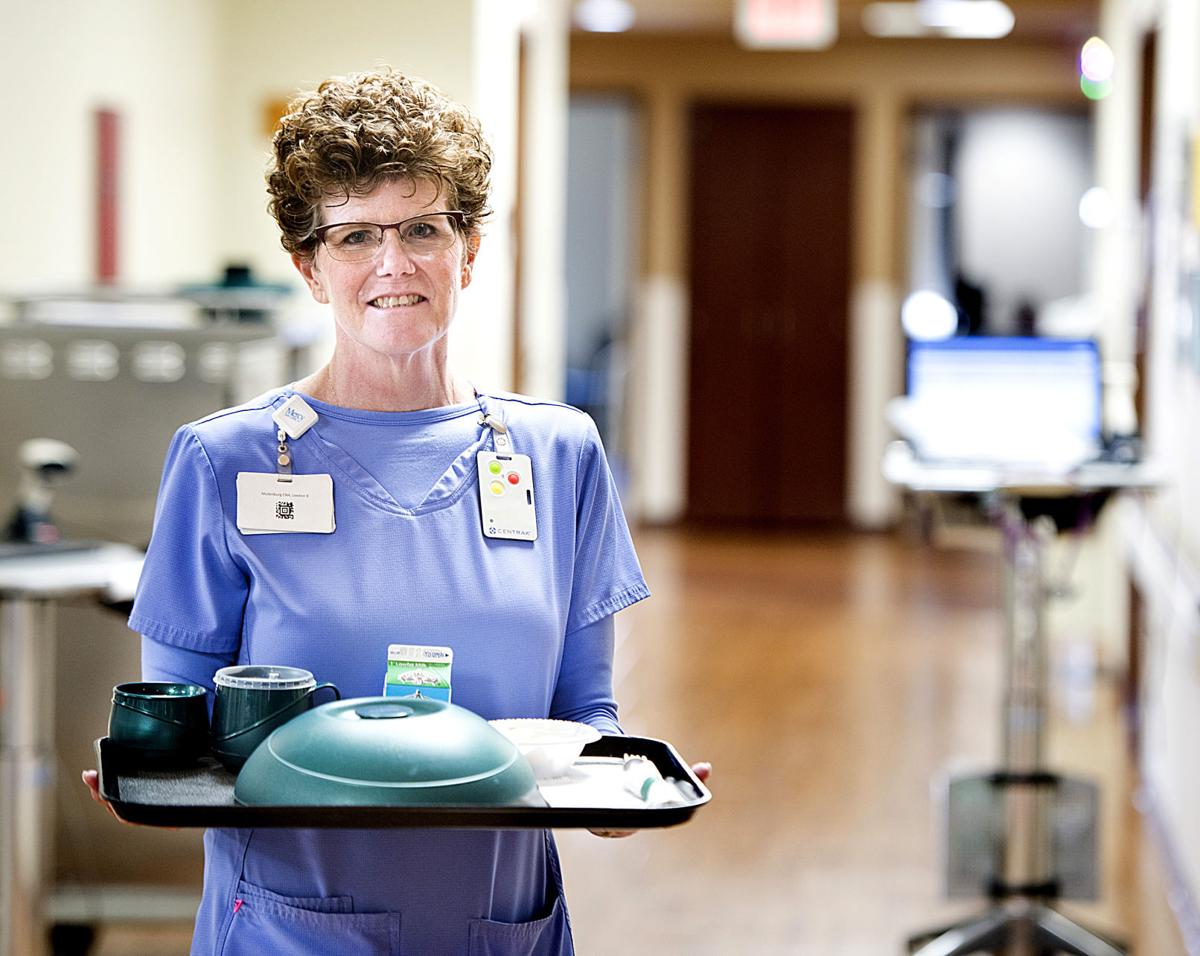 SOUTH SIOUX CITY | Lee Ann Muilenburg didn't really know what path she would take in life, until she joined the Army at age 17 in 1981. 
Muilenburg, who in the 1980s and 1990 served two tours in Korea and one in Saudi Arabia, said the army was a big opportunity for an able-bodied high school student who liked challenges. 
"I had no plans for my life, and my friends were ending up pregnant, and I wanted to do something with my life," Muilenburg said. 
One day, Muilenburg accompanied her then-boyfriend to a recruiting station. The boyfriend said he was going to enlist.  
"He never joined, but I didn't know that," she said. "He didn't plan on joining. So then I went down there and they said, 'Well you can join the Army!' I said, 'Me? I can?' They said, 'Well, of course you can!'"
So Muilenburg, in an effort to get her life off on the right foot, signed up -- or, rather, her mother signed for her, as she was only 17. She was excited right off the bat -- her walls at home were soon plastered with Army posters.
Leaving home in June 1981, Muilenburg headed to Fort Leonard Wood, Missouri, for basic training. There, she prided herself on her very high physical training (PT) score -- a test of running, push-ups, sit-ups and so on. 
"They kept telling me, 'You can stop now, you've already maxed,'" she said. "I would just keep going, because, it felt good." 
Early on, Muilenburg excelled in the Army environment.
"I was really excited about being in the Army, a lot of people struggle in basic training, and I thought it was just wonderful," she said. And she made a point of being willing to help wherever she was needed and doing a good job. 
"My uncle told me before I joined, that I should volunteer for everything. And so I did," she said. "I moved quickly through the ranks, because I volunteered for everything, I was always very professional, I tried hard to be the best that I could at anything that came up." 
Muilenburg got out of basic training and headed to advanced individual training (AIT) in Fort Gordon, Georgia, where her military occupational specialty (MOS) became that of a radio operator. 
In early 1982, Muilenburg headed off to Korea, where she served for about a year, stationed at Uijeongbu. She rose to the rank of sergeant by 1983.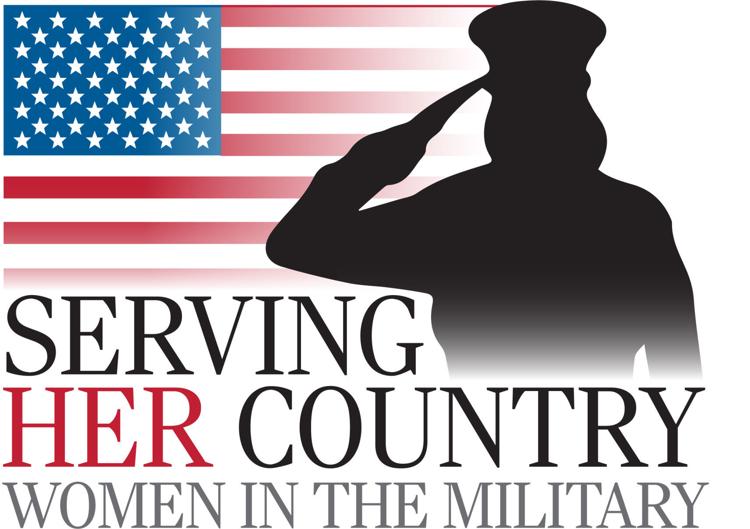 Most of the men Muilenburg served with were more-or-less supportive of women in the armed forces. 
"Some of them didn't mind at all," she said.
But there's always a few naysayers. 
"These men were probably in their 60s and more, and they came right out and said, 'Hey, I don't like you being here, but you are and we have to deal with it,'" she said. "They quickly learned to respect us." 
Though she was trained as a radio operator, it was eventually discovered that Muilenburg could type, and she was assigned to office work.
"It was like, 'Don't ever tell anybody you can type.' Unless you wanted a cushy office job," she said. "If you were like a true, go-get 'em, fighting solider, you never told anybody you could type." 
But there was a surprise waiting for Muilenburg in Korea -- or, rather, she brought the surprise with her. It somewhat interrupted her first tour. 
"I think I was pregnant before I got to Korea," she said. Her son was born in Korea in December, 1982. 
You have free articles remaining.
"My first tour was pretty much miserable. I had a lot of morning sickness, and I had to sit in the office," she said. "I was truly disheartened." 
She came back to the states for a while, to her home base at Fort Lewis, Washington, and eventually her MOS was changed to Army court reporter. She liked her new job, and being stationed in the U.S. enabled her to be close to her young son. 
In 1987, she was deployed to Korea a second time, working again as a court reporter, and returned to Fort Lewis in 1988. By then she was a sergeant E-5. 
Saudi Arabia
Her final army adventure, this time in Dhahran, Saudi Arabia, took place in 1990. 
"I didn't like it over there," she said. 
Women -- even U.S. military -- were treated poorly by locals in Saudi Arabia.
"We weren't allowed to talk to (foreign) males," she said. 
One day, Muilenburg and another soldier stopped to get gas, and the pair checked their vehicle's oil and kicked its tires a bit. The sight of a woman defiantly performing vehicle maintenance in public wasn't exactly welcome. 
"This guy comes over and says, 'If she were my wife, I would beat her,'" Muilenburg said. 
Photos: Serving her country
The Sioux City Journal profiles 20 female military veterans in 20 days.
The harsh attitudes of locals dampened Muilenburg's enthusiasm for her work. 
"I didn't realize it at the time, but it affected me a great deal," she said. "I declined my promotion and I decided to get out of the army." 
In 1990, Muilenburg turned down a promotion to sergeant E-6 and decided to get out of the army. 
Back home
After she returned to the states, Muilenburg was still haunted by her experiences in Saudi Arabia. 
"Once I got out, I didn't watch TV, because I developed some post traumatic stress disorder from being over there," she said. "It just was not nice, it was extremely stressful." 
Back in her home country, Muilenburg faced the same challenges many face after serving in the army. 
"It was hard to find a job, it was really hard to find a job," she said. 
So for a while she worked a variety of jobs -- from receptionist to potato chip inspector to pizza delivery. 
"I did all kinds of things just trying to figure out what I wanted to do," she said. 
Eventually, she found out she was good working with records, and got a job with B.F. Goodrich in Everett, Washington, typing, cataloging and verifying airplane inspections. After that, she worked in a prison in South Dakota. 
Finally, in 2005 Muilenburg came back to Sioux City. Today, she works as a CNA at Mercy Hospital and resides with husband Gerald, himself a veteran of the Korean War, in South Sioux City. 
Correction: An earlier version of this story mis-reported Muilenburg's rank in the army. When she left Saudi Arabia, she was an E-5 sergeant, and turned down a promotion to E-6.