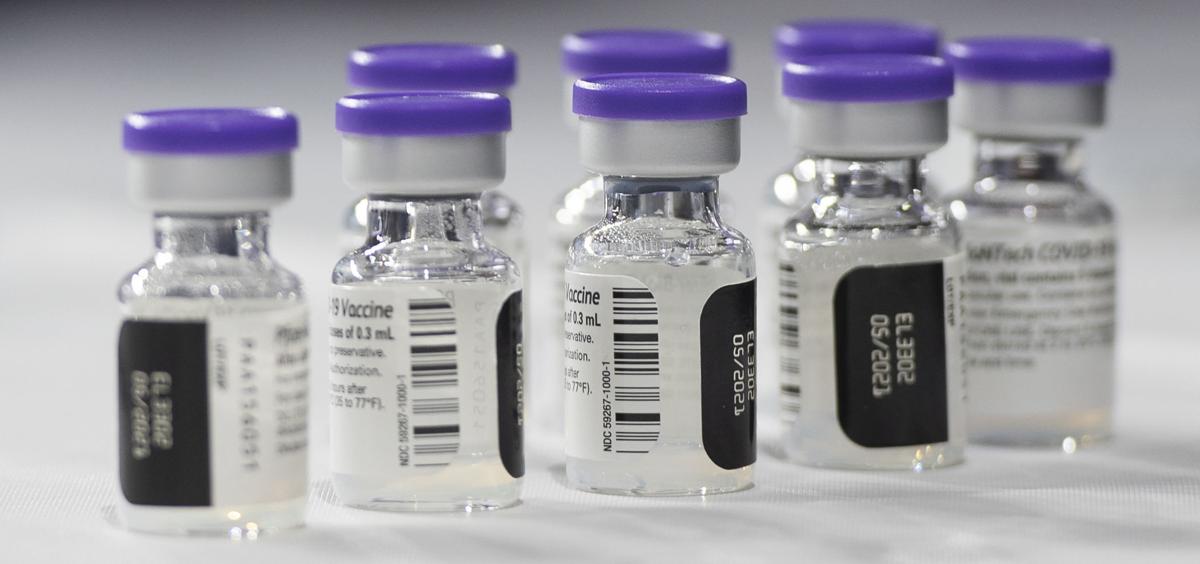 SIOUX CITY -- The percentage of people in Woodbury County who've received both doses of the COVID-19 vaccine is still a ways behind the statewide percentage. 
As of Saturday, 4,163 people in Woodbury County -- about 4 percent of the county's population -- has received both COVID vaccine doses, according to Iowa Department of Public Health data. Statewide, the percentage of Iowans who've completed the vaccine is around 5.4 percent -- 169,617 people in total. 
The percent of Woodbury County residents completing the vaccine is likely to rise considerably in coming weeks, once those who've received a first dose at the county's large vaccine clinics receive their second. According to IDPH data, 10,335 people in Woodbury County have received a first dose, but not the second. 
Some counties in Northwest Iowa have higher percentages of vaccine completion. In O'Brien County, roughly 6.5 percent have received two doses; in Cherokee County, almost 6 percent; in Sac County, 5.6 percent; in Dickinson County, 5.2 percent; in Monona County, 5.1 percent; in Clay County (Iowa), 4.9 percent; in Sioux County, 4.8 percent; in Plymouth County, 4.5 percent; in Ida County, 4.3 percent; in Crawford County, 4.1 percent; in Buena Vista, 3.9 percent; in Osceola County, 3.2 percent; in Lyon County, 2.9 percent. 
In Northwest Iowa, Woodbury County has by far the highest total number of vaccine completions; however, the county's population is also far larger than any other in the area. In each county, there are considerably more people who've received a first dose than a second, meaning that vaccine completion rates throughout the region will likely jump sooner or later. 
Yankton County, South Dakota, continues to be a leader in vaccine completion -- a whopping 17.1 percent of the county's residents have taken both shots. In neighboring Clay County, South Dakota, around 15.5 percent of residents have received both doses; and in Union County, the rate is around 8.4 percent, according to South Dakota Department of Health data. The virus there has been, perhaps unsurprisingly, at a low ebb in recent weeks -- only 36 people in Yankton County are thought to be infected at present. 
The state of South Dakota has done well in vaccine distribution -- almost 12.9 percent of the state's population has completed the vaccine. 
It's difficult to ascertain with any certainty vaccine rates in Northeast Nebraska counties, as the state's Department of Health and Human Services has yet to provide county-by-county numbers. Statewide, around 9.3 percent of Nebraskans have completed the vaccine. 
The Siouxland District Health Department posted again on social media Saturday that vaccine appointments remain available for the March 2 vaccine clinic at the Tyson Events Center. Eligibility is restricted to people over age 65. 
Online registration is available at siouxlanddistricthealth.org or by calling 712-234-3922. Those who have an appointment are advised not to come early to avoid unnecessary crowding at the Tyson.