SOUTH SIOUX CITY -- Lots of people stop to marvel at the holiday lights at the South Sioux City home at 401 Fifth Ave. Some send letters of admiration, including one with a very key question: "Where in the world do you store everything?"
Jean Barnes, who owns the home with her husband, Neill, pushed the letter from a woman living in Dolliver, Iowa, across her kitchen table, as she discussed the huge lighting project that's hit its 60th year. Jean thought the display could be retired a few years ago, given her husband's poor health, but her children and grandchildren have stepped in to help.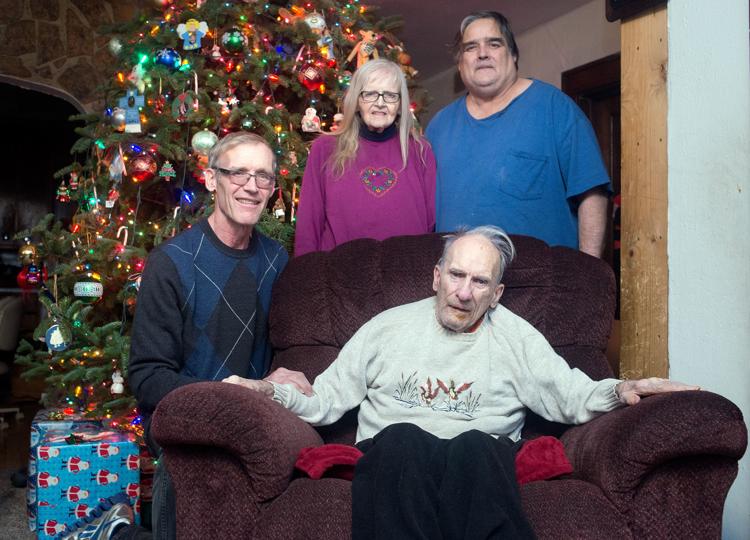 "It has been like a tradition. We have to do this, we have to keep the community happy," Jean Barnes said.
Neill and Jean Barnes moved to the home in 1958, and that first Christmas saw him hanging outdoor holiday materials. He used the former Bellas Hess retail store in Sioux City for the first item, a plastic Santa being driven by reindeer, which this year is on top of the front door awning.
Just to the north in the yard is the 2018 addition, a 7-foot-high deer lit in white lights, which eldest son Tony Barnes bought this year in Sioux Falls. Many items dangle from the front tree, which has the trunk and thickest branches encircled in lights. The front steps rising to a porch contain two snowmen, two Nutcracker soldiers, and Mickey Mouse and Minnie Mouse.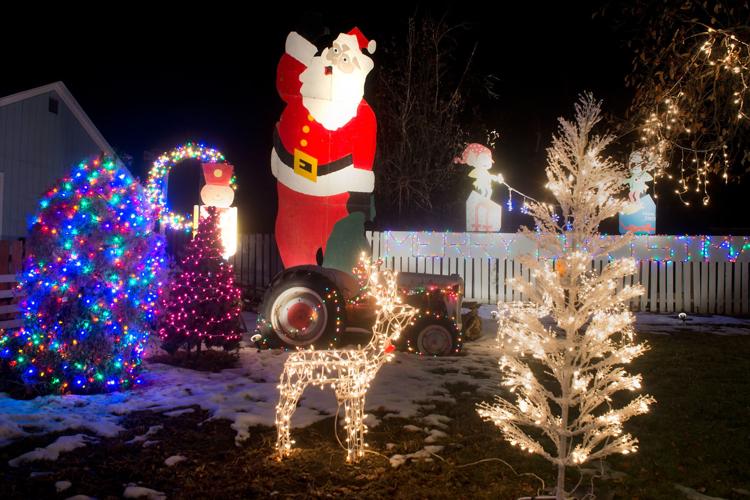 There are secular Christmas decorations, many items that have a Disney theme, plus those religious in nature. Daughter Vicky Barnes said her favorite piece is a Nativity scene on the south side of the house near the driveway. She said her kids were "very popular in school" during the holidays, when people learned they were from the Barnes family that created the distinctive display.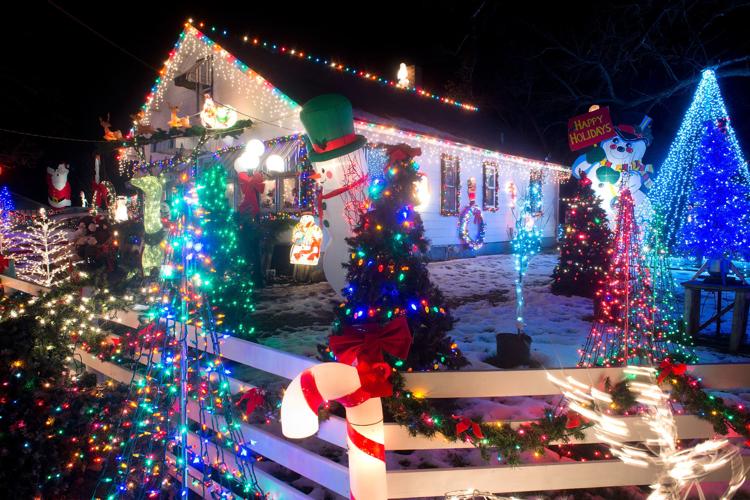 Jean Barnes said her husband was an only child whose mother died when he was 10, and his father did little to commemorate Christmas. She said Neill, as an adult, therefore vowed to considerably show holiday spirit.
You have free articles remaining.
She said a merchant once described Neill buying the pieces for a lighting display: "You've never seen seen a man so excited."
"If it wasn't for the kids and grandkids, it wouldn't be going on. It is a good thing for family," Jean Barnes said.
In recent years, Tony Barnes, after Halloween, starts taking off work at noon to work on the display into the evening, making for dozens and dozens of hours of work. The display is usually turned on Thanksgiving evening and will be visible into January, making for a highly expensive electricity bill over those seven weeks.
"Neill always said, 'Whatever it costs, it is worth it. You are making people happy,'" Jean Barnes said.
Vicky Barnes said there have been some head-scratching thefts, including a baby Jesus that was taken. People not only drive by, some will walk around the entire corner-lot house, which doesn't bother Jean.
She cited a man who drives his wife from a nursing home in Onawa, Iowa.
"He said that's what she looks forward to every year," Jean Barnes said.
As she spoke, Jean figured out the math that 2018 marks six decades of the Fifth Avenue display. She had another numerical thought, saying, "I can't believe I'm going to be 80 this year."