PANAMA CITY, Fla. (AP) — A cluster of severe storms swept across the South early Saturday, leaving one person dead in Louisiana, toppling tree…
BELLINGHAM, Wash. (AP) — Washington Gov. Jay Inslee on Friday altered the criteria used to determine whether a county moves from one COVID-19 …
CHICAGO (AP) — A young man who was with a 13-year-old boy fatally shot by a Chicago police officer last month fired the rounds that drew the o…
CHARLESTON, W.Va. (AP) — West Virginia lawmakers approved a $4.5 billion budget on Saturday that leaves the state's two top universities with …
COLUMBIA, S.C. (AP) — A sixth person has died following a shooting earlier this week at the hands of a former NFL player who also killed four …
JOSE CARLOS MARIATEGUI, Peru (AP) — On the banks of the Amazon River, in a village without electricity or drinking water, Andrea Rodrigo makes…
WASHINGTON (AP) — Former President Donald Trump insists he's enjoying his life off Twitter. The press releases his aides fire off on an increa…
LOS ANGELES (AP) — The mother of three children — all under the age of 5 — found slain inside a Los Angeles apartment Saturday morning has bee…
NEW YORK (AP) — Ramsey Clark, the attorney general in the Johnson administration who became an outspoken activist for unpopular causes and a h…
PALM BEACH, Fla. (AP) — Former President Donald Trump staked his claim to the Republican Party in a closed-door speech to donors Saturday nigh…
WASHINGTON (AP) — The Supreme Court is telling California that it can't enforce coronavirus-related restrictions that have limited home-based …
On Saturday morning, island residents woke up to "extremely heavy ash fall and strong sulphur smells which have now advanced to the capital."
LAKEWOOD, Colo. (AP) — Lee Hart, the wife of former U.S. Sen. Gary Hart of Colorado, has died. She was 85.
BUCHAREST (AP) — Marchers took to the streets Saturday in the Romanian capital of Bucharest to protest restrictive measures to fight the sprea…
Trump plans to affirm his commitment to the Republican Party — and raise the possibility that someone else will be the GOP's next presidential…
GRETNA, La. (AP) — A former sheriff's dispatcher in a suburb of New Orleans has been arrested, accused of refusing to return more than $1.2 mi…
Two Salt Lake County sheriff's deputies were wounded — one shot in the eye and the other in the cheek — and the suspect was killed during a sh…
ANNAPOLIS, Md. (AP) — Maryland lawmakers voted Saturday to override Republican Gov. Larry Hogan's vetoes of three far-reaching police reform m…
LAS VEGAS (AP) — A jury has awarded $29.5 million to the family of a woman who was left brain damaged after being treated for a severe allergi…
LIBERTY, Mo. (AP) — A 27-year veteran of the Iowa State Patrol was shot and killed during a standoff with a Grundy Center man, who said during…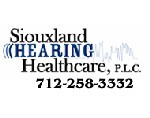 Siouxland Hearing Healthcare P.L.C.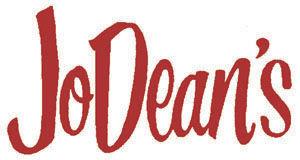 JoDean's Steak House & Lounge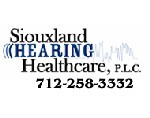 Siouxland Hearing Healthcare P.L.C.
Find out which states have the most structurally deficient bridges, plus what the most common types of cybercrime are, and more of this week's…
NEWPORT, R.I. (AP) — A wide-ranging climate bill that requires Rhode Island to reach net-zero greenhouse gas emissions by 2050 was signed into…
NEW YORK — State lawmakers across the U.S. are taking actions to limit the emergency powers of governors — not just in the current coronavirus…
LONDON (AP) — Britain's Prince Charles offered a heartfelt tribute to his "dear Papa" on Saturday as Buckingham Palace offered the broad outli…
NEW YORK (AP) — Prosecutors hope to preserve a July trial date for Ghislaine Maxwell by defending a late-hour expansion of charges against her…
MINNEAPOLIS (AP) — The murder trial of a former Minneapolis police officer charged in George Floyd's death has introduced viewers from around …
CHARLESTON, W.Va. (AP) — A West Virginia bill that would regulate needle exchange programs is poised to gain final approval in the Republican-…