MINNEAPOLIS (AP) — The Minnesota Court of Appeals ruled Monday that schools must allow students to use locker rooms that are consistent with t…
GENEVA (AP) — The World Health Organization announced Monday that it and leading partners have agreed to a plan to roll out 120 million rapid-…
BATON ROUGE, La. (AP) — Only three months removed from their last gathering, Louisiana legislators return Monday for a special session focused…
TRENTON, N.J. (AP) — New Jersey legislative leaders on Monday gave final approval to $4.5 billion in new state debt they and Democratic Gov. P…
TRAVERSE CITY, Mich. (AP) — Enbridge's plans for drilling an oil pipeline tunnel beneath a channel linking two of the Great Lakes do not meet …
CHICAGO (AP) — A Chicago woman charged with first-degree murder in the stabbing death of her 5-year-old daughter was ordered Monday to be held…
YEREVAN, Armenia (AP) — Armenian and Azerbaijani forces fought over the separatist region of Nagorno-Karabakh for a second day Monday, with bo…
MONTGOMERY, Ala. (AP) — Gov. Kay Ivey should extend the statewide rule requiring face masks in public, which health officials credit with stem…
NEWARK, N.J. (AP) — In the wake of the fatal shooting of a federal judge's son in New Jersey, bi-partisan legislation seeks to restrict online…
MADRID (AP) — Spain's health minister pleaded Monday for the third time in four days for tougher coronavirus restrictions in the capital, afte…
OMAHA, Neb. (AP) — The American Civil Liberties Union of Nebraska on Monday began sending notices to thousands of felons informing them of the…
LOUISVILLE, Ky. (AP) — The lone Kentucky detective charged in connection with the fatal shooting of Breonna Taylor has pleaded not guilty. Bre…
HARRISBURG, Pa. (AP) — Republican lawmakers in Pennsylvania asked the U.S. Supreme Court on Monday to put a hold on a ruling in the presidenti…
LOUISVILLE, Ky. (AP) — Lone detective indicted by Kentucky grand jury in fatal shooting of Breonna Taylor pleads not guilty.
LORDSTOWN, Ohio (AP) — General Motors must repay roughly half of a $60 million tax incentive package because of its broken promise to keep ope…
Millions of Americans will vote by mail or in person for the next president of the United States. At least one vote will be cast some 200 mile…
ATLANTA (AP) — A federal judge ruled Monday that every polling place in Georgia must have at least one updated paper backup of the electronic …
PHOENIX (AP) — A judge in Arizona has ruled that an Iraqi immigrant arrested on charges of participating in the 2006 killings of two police of…
BRUSSELS (AP) — Britain entered a crucial week of post-Brexit talks with the European Union on Monday by rejecting the EU's demand that it dro…
AUSTIN, Texas (AP) — A grand jury on Monday indicted a Texas sheriff on charges accusing him of destroying or concealing video in an investiga…
JoDean's Steak House & Lounge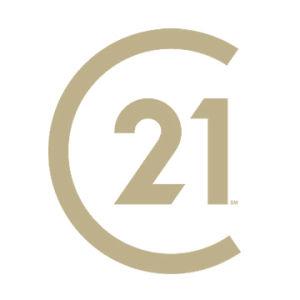 Eric Banks, Century 21 Prolink
KING OF PRUSSIA, Pa. (AP) — Universal Health Services, a major hospital chain operating in the U.S. and Britain, says its computer networks ha…
JACKSON, Miss. (AP) — A letter circulating on social media claiming to be from the office of Mississippi Gov. Tate Reeves and abolishing the s…
Everything you need to know about Tuesday's presidential debate in Cleveland.
Everything you should know about Tuesday's presidential debate, plus the latest headlines in the 2020 Election.
U.S. stocks are rallying Monday, as Wall Street claws back some of its sharp and sudden September losses.
KYIV, Ukraine (AP) — Authorities in Belarus have detained about 500 people during weekend protests against the country's authoritarian preside…
COLLEGE PARK, Md. (AP) — A Maryland county has agreed to a $20 million settlement with the family of a man who was handcuffed in a patrol car …