Amazon's surprise decision to shut down its AmazonSmile donation program has left thousands of its nonprofit beneficiaries disappointed and concerned about finding ways to replace the funding.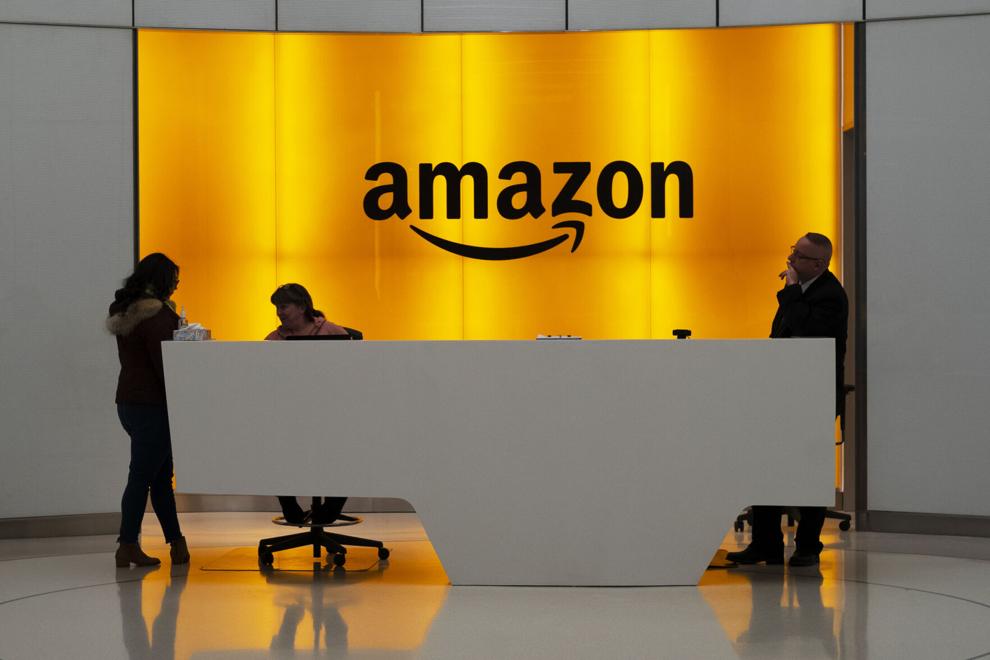 The e-commerce giant launched AmazonSmile in 2013, contributing 0.5% of every purchase made by participating customers to the charity of their choosing. As of 2022, the company said it donated $449 million to various charities.
Before it ends the program next month, Amazon says, it will provide a final donation to each of the 1 million-plus nonprofits that used AmazonSmile, equivalent to 25% of what the charity received from the program in 2022.
Some of the e-commerce giant's competitors, including Walmart and Target, have their own community donation programs that somewhat resemble AmazonSmile.
But nonprofits say they feel let down.
Tenisha Taylor says she felt Amazon insulted her Chicago nonprofit's work by saying its program hadn't provided enough of an impact for its charitable beneficiaries.
"You haven't talked to me," said Taylor, who founded the Ezekiel Taylor Foundation, which provides scholarships to young Black men from Chicago whose lives have been affected by gun violence. "You haven't seen my bottom line of impact of these brilliant young men that I have walking on campuses across this country."
Taylor noted the huge disparity between the wealth of Amazon's founder, Jeff Bezos, and the small amounts that nonprofits use to try to make their communities healthier and safer.
"We are making this company (Amazon) rich — we are," said Taylor, referring to communities of color like hers. "At the very least, they can be good corporate citizens to pay it forward in the communities that are patronizing them."
According to Patrick Malone, a company spokesperson, Amazon's decision to end the program was part of a strategic shift to support initiatives that work on a larger scale, like its $2 billion contribution to build affordable housing. After 10 years, he said, it was time to reevaluate the program. Malone said the move is not a criticism of the nonprofits it supported.
The company also recently announced it would lay off 18,000 employees and cut other less profitable parts of its business.
Taylor and other nonprofit founders say they are angry that Amazon didn't give them an earlier warning about the program's end. Many nonprofits promoted AmazonSmile in their own fundraising appeals because the program provided them with a passive revenue stream from Amazon customers.
Lauren Wagner, executive director of the Long Island Arts Alliance, based in Patchogue, New York, said she had encouraged the nonprofits she supports to sign up for AmazonSmile. Now, she's concerned that her organization doesn't know the identity of those customers and wants Amazon to seek permission to share that information with nonprofits.
Malone said Amazon had notified customers of the program's end and has no plans to share customer information with nonprofits.
Wagner said she contacted Amazon many times over the years to suggest improvements to the program. Among her suggestions were allowing users to donate without specifically going to smile.amazon.com and providing the option to donate when shopping on the Amazon app, something the company eventually allowed.
"They certainly never listened to any of the emails that were sent or they never surveyed us," she said. "They never got our input on how to make it more impactful."
A former Amazon employee, Adam Goldstein, said he, too, doubts how interested the company was in improving the program. For three years at Amazon, Goldstein said, he helped nonprofits claim donations, which he said was personally rewarding. But he didn't get the impression that the company cared deeply about giving back to the community.
"I only ever got the sense that it was really just about Amazon's bottom line, and the charitable giving was marketing fodder," Goldstein said.
Goldstein, who went on to become a grant writer and now works for a jobs initiative in Seattle, said he was told by a senior marketing manager that the program had been created to encourage customers to buy directly from Amazon rather than clicking through from a Google search for the product. That saved Amazon from having to pay a fee to Google.
Malone said that was not true. He said AmazonSmile was launched to allow customers to direct donations to a charity of their choosing, in what he called a win-win.
While working at Amazon, Goldstein said, he frequently saw how valuable even the smallest donations were to nonprofits.
"When Amazon says it wasn't the impact that we really wanted, I think the big question is: what was the impact that you wanted?" he said. "And what I hear is, the impact on Amazon's bottom line isn't what they wanted."