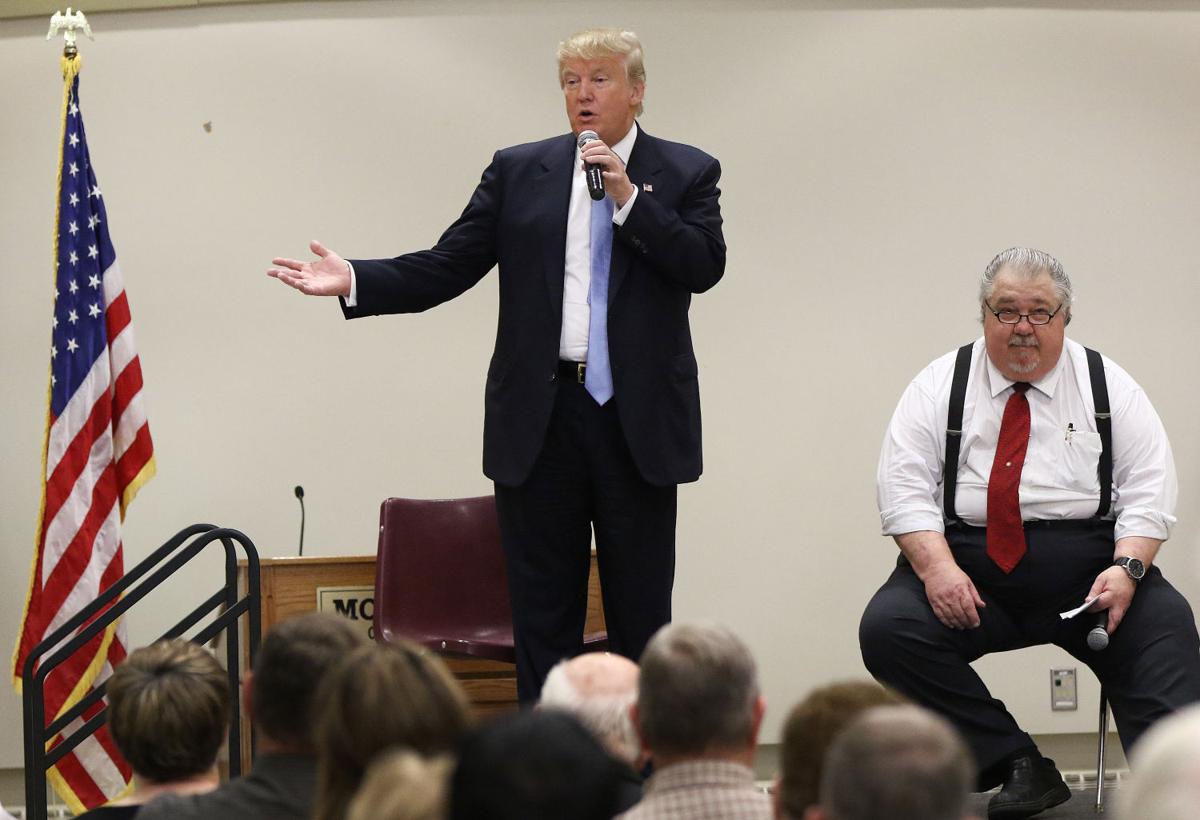 SIOUX CITY | Morningside College professor Sam Clovis, who left Rick Perry's presidential campaign Monday, will work for rival Donald Trump instead.
The Washington Post reported Tuesday that Clovis will serve as national co-chairman and policy adviser for Trump. Clovis, a prominent conservative from Hinton, Iowa, unsuccessfully ran for the U.S. Senate and state treasurer in 2014.
On Monday, Clovis said he was leaving Perry's campaign because it was unclear whether he would be further compensated for his services. Clovis insisted the move was about more than the money.
You have free articles remaining.
Clovis was scheduled to introduce Trump at a rally Tuesday in Dubuque, Iowa.
In a statement to The Post, Clovis said: "I am humbled and honored to join the Trump team." He also said that Trump would be "leading the way" next year when voters determine the GOP nomination.
In 2011, Clovis endorsed former Pennsylvania U.S. Sen. Rick Santorum, who is now in his second run for the White House.
Clovis did not immediately return a phone call Tuesday from the Journal seeking comment.
-- The Associated Press contributed to this report.