WASHINGTON (AP) — As Congress begins debate this week on sweeping voting and ethics legislation, Democrats and Republicans can agree on one th…
WASHINGTON (AP) — China appears to be moving faster toward a capability to launch its newer nuclear missiles from underground silos, possibly …
WASHINGTON (AP) — Donald Trump clung to his core election falsehoods in his first post-presidential speech, wrongly blamed wind power for the …
ORLANDO, Fla. (AP) — Taking the stage for the first time since leaving office, former President Donald Trump called for GOP unity, even as he …
SEOUL, South Korea (AP) — South Korean President Moon Jae-in said Monday that his government is eager for talks with Japan to improve relation…
PHOENIX (AP) — The Arizona Senate is expected to release a report commissioned by its Ethics Committee into allegations of workplace harassmen…
COLUMBUS, Ohio (AP) — Many Republican lawmakers have criticized governors' emergency restrictions since the start of the coronavirus outbreak.…
ALBANY, N.Y. (AP) — New York Gov. Andrew Cuomo acknowledged for the first time Sunday that some of his behavior with women "may have been inse…
ORLANDO, Fla. (AP) — Taking the stage for the first time since leaving office, former President Donald Trump on Sunday called for GOP unity, e…
COLUMBUS, Ohio (AP) — With the floodgates set to open on another round of unemployment aid, states are being hammered with a new wave of fraud…
WASHINGTON — Nearly 4 million doses of the newest COVID-19 vaccine will be shipped Sunday night, and will begin to be delivered to states for …
WASHINGTON (AP) — Donald Trump clung to his core election falsehoods in his first post-presidential speech, wrongly blamed wind power for the …
In his first return to the stage since leaving office, Donald Trump used his CPAC speech to try to cement his status as the Republican Party's…
NEW YORK (AP) — Cuomo acknowledges "insensitive" behavior was seen as "unwanted flirtation," says he will cooperate with investigation.
WASHINGTON (AP) — The Biden administration said Sunday it remains open to talks with Iran over the 2015 nuclear deal despite Tehran's rejectio…
NEW HAVEN, Conn. (AP) — More than 5,000 Connecticut Republicans left the political party in the six weeks after the Jan. 6 breach of the Capit…
Scenes from this weekend's CPAC 2021 in Orlando, Florida:
BATON ROUGE, La. (AP) — If Secretary of State Kyle Ardoin needed another indication about the politically dicey nature of his work to replace …
WASHINGTON (AP) — Looking beyond the $1.9 trillion COVID relief bill, President Joe Biden and lawmakers are laying the groundwork for another …
JOHANNESBURG (AP) — The United States is "gravely concerned by reported atrocities and the overall deteriorating situation" in Ethiopia's Tigr…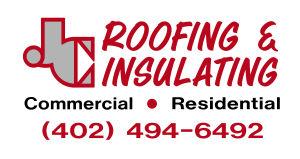 J.C. Roofing & Insulating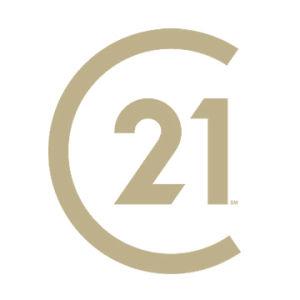 Eric Banks, Century 21 Prolink
ALBANY, N.Y. (AP) — Cuomo asks state attorney general, top judge to appoint independent lawyer to investigate sexual harassment allegations.
BERLIN (AP) — Germany announced Sunday that travelers from France's northeastern Moselle region will face additional restrictions because of t…
JACKSON, Miss. (AP) — Historians are opposing a bill that they say could politicize the board that governs the Mississippi Department of Archi…
HONOLULU (AP) — A group within the Honolulu Salary Commission has recommended that Mayor Rick Blangiardi, City Council members and other top o…
ANCHORAGE, Alaska (AP) — A man and two companies in Alaska have been sentenced to three years probation and a $35,000 fine for violating the C…
RENO, Nev. (AP) — Drummers and dancers from the Pyramid Lake Paiute Tribe in northern Nevada are among more than two dozen artists worldwide w…
SACRAMENTO, Calif. (AP) — At the end of 2020, California had lost a record 1.6 million jobs during the pandemic. Nearly a half-million people …