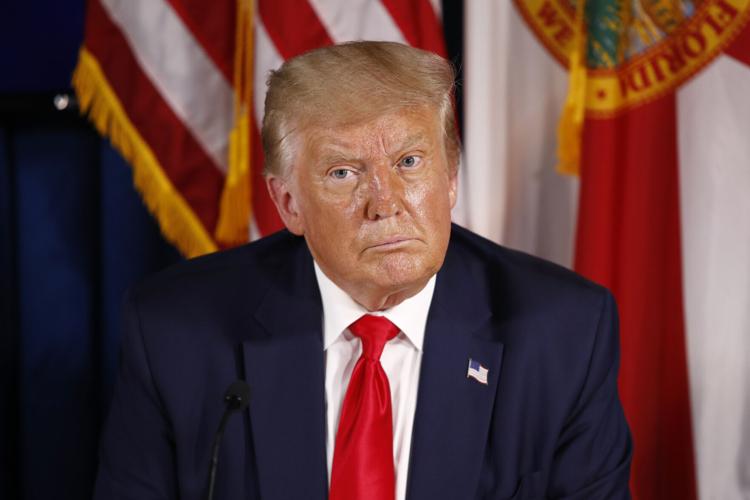 TRUMP: "When you see the Drug Companies taking massive television ads against me, forget what they say (which is false), YOU KNOW THAT DRUG PRICES ARE COMING DOWN, BIG." — tweet Sunday.
TRUMP: "We think we're going to cut prescription drug prices 50, 60, even 70%." — remarks Thursday to New Hampshire supporters.
TRUMP, promising a big reduction in drug prices: "No other President would be able to produce what I have." — tweet Tuesday.
THE FACTS: Actually, no massive, across-the-board cuts are in the offing for drug prices.
Efforts announced last month by the president — such as allowing importation of medicines from countries where prices are lower — take time to roll out. It remains to be seen how much they'll move the needle on prices.
Drug importation, for example, requires regulatory actions to be taken and supply chains to be established, a tall order when the election is just three months away.
Trump has taken actions to reduce patient costs for some drugs, such as insulin, but the steps have been less ambitious than those in a bill from Speaker Nancy Pelosi that the House passed last year. Her proposal would authorize Medicare to negotiate prices for expensive medications and use savings from lower drug costs to establish Medicare coverage for dental care, hearing and vision.
She would cap Medicare recipients' out-of-pocket costs for medicines at $2,000 a year. No limit exists on those annual costs now. The vast majority of Medicare recipients have low drug costs, but the Kaiser Family Foundation estimated that in 2017, about 1 million Medicare recipients paid much more, averaging $3,200 in a year.
White House actions, while not insignificant, don't amount to the massive changes Trump brags about. One major initiative would give people on Medicare the option of limiting their out-of-pocket costs for insulin to $35 a month starting next year, by picking an "enhanced" prescription drug plan for a slightly higher premium.