Separating fact from fiction in Trump's impeachment hearings
A guide to separating fact from fiction on subjects likely to be heard in Wednesday's historic public impeachment hearings of President Donald Trump.
Intro
WASHINGTON (AP) — President Donald Trump has been fulminating for weeks over the impeachment inquiry, which he sees as a persecution cooked up by Democrats and "Never Trumpers."
In reality, a collection of witnesses that includes Still Trumpers, Once Trumpers and the apolitical civil service has put together a largely cohesive account of a president exerting pressure on a foreign power for political benefit at home.
On Wednesday, with the opening of historic public hearings, Republicans in the House are primed to defend him while Democrats lean in to make their points before a presumably big TV audience.
Here's a guide to separating fact from fiction on subjects likely to be heard in the hearings:
No pressure?
Republicans seem disinclined to echo Trump's description of his July 25 phone call with Ukrainian President Volodymyr Zelenskiy as "perfect." But they do suggest it was harmless.
A Republican staff memo, laying out talking points for the hearings, asserts that the rough transcript of the call "shows no conditionality or evidence of pressure."
In fact, Trump clearly exerted pressure in the phone call. As well, he made his request for a Ukrainian investigation of Democrats right after Zelenskiy raised the subject of U.S. military assistance.
When Zelenskiy told him Ukraine was "almost ready" to buy more anti-tank missiles from the U.S., Trump responded: "I would like you to do us a favor, though."
Who's holding the impeachment hearings? Meet the House Intelligence Committee
Who's holding the impeachment hearings? Meet the House Intelligence Committee
Most members of the House Intelligence Committee aren't household names, but they're about to be thrust into the national spotlight.
Intro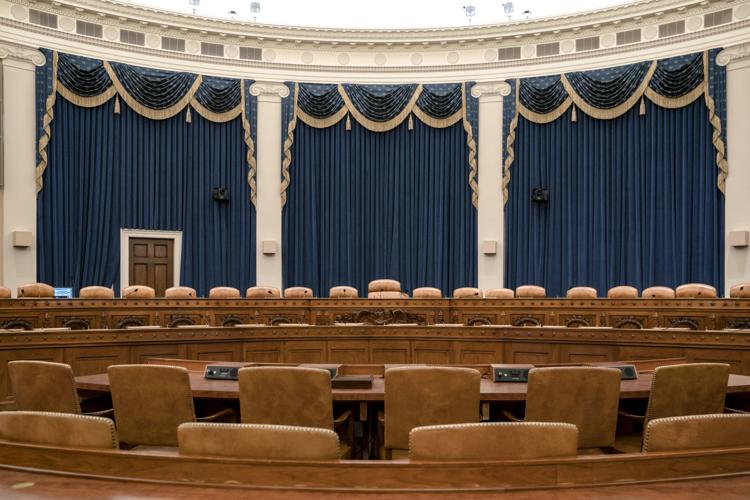 WASHINGTON — Most members of the House Intelligence Committee aren't household names, but they're about to be thrust into the national spotlight.
The committee this week begins public hearings in the House's impeachment inquiry, which is investigating whether President Donald Trump abused his office by withholding military aid to Ukraine in exchange for investigations into his political opponents.
On Wednesday, lawmakers will hear from two diplomats, William Taylor, the acting U.S. ambassador to Ukraine, and George Kent, the deputy assistant secretary of State for European and Eurasian affairs. On Friday they will hear from Marie Yovanovitch, the former American ambassador to Ukraine, who was abruptly removed from her post this spring.
The hearings will open with 90-minute rounds of questioning, led by Chairman Adam B. Schiff and top Republican member Devin Nunes or their designees, alternating between parties every 45 minutes. After the leaders' questioning ends, the remaining members — 12 Democrats and 8 Republicans — get five minutes each to ask questions or comment, alternating between parties.
Released transcripts show staff attorneys for the minority and majority took the lead on questioning witnesses during the closed depositions. They may play a substantive role in the public hearings, with cameras trained on these lawyers as much, or even more, than the elected officials in the room.
Members of the panel are not facing competitive reelections, according to race ratings from Inside Elections with Nathan L. Gonzales. The one lawmaker in a competitive district, Texas GOP Rep. Will Hurd, is retiring.
Meet the members of the Intelligence Committee:
Adam B. Schiff, D-California (Chairman)
California's 28th District: L.A. suburbs
Before Congress: Served in the state Senate and worked as an assistant U.S. attorney
2018 election: Schiff won re-election by 57 points
Race rating: Solid Democratic
Notable: Schiff has been the frequent target of Trump's tweets and GOP attacks on the impeachment probe, with House Republicans even attempting to censure Schiff for his handling of the probe. Schiff played an active role in the closed-door depositions, interjecting and asking additional questions of witnesses in partnership with the Democratic counsel who led the questioning.
Jim Himes, D-Connecticut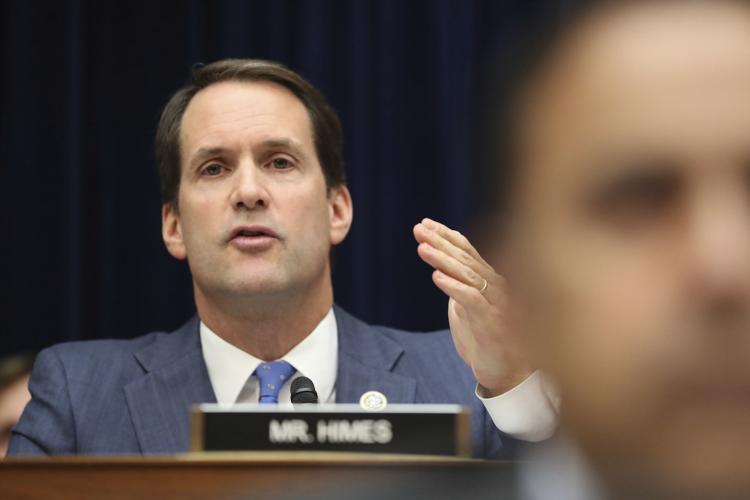 Connecticut's 4th District: Southwest part of the state
Before Congress: Various positions in Greenwich town government
2018 election: Himes won by 22 points
Race rating: Solid Democratic
Notable: Himes is "chair emeritus" for the New Democrat coalition, a group of more moderate, pro-business House Democrats
Terri A. Sewell, D-Alabama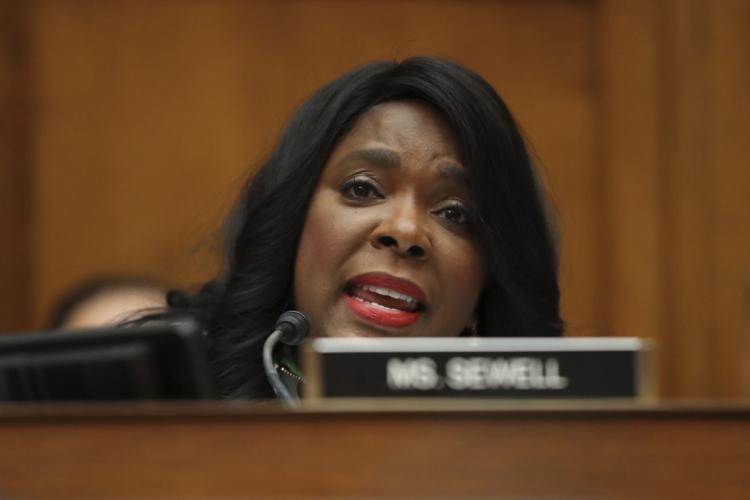 Alabama's 7th District: Selma and parts of Birmingham and Tuscaloosa
Before Congress: Public finance attorney
2018 election: Sewell did not have an opponent in 2018
Race rating: Solid Democratic
Notable: Sewell is the first African American woman to represent Alabama in Congress. She is also a chief deputy whip.
André Carson, D-Indiana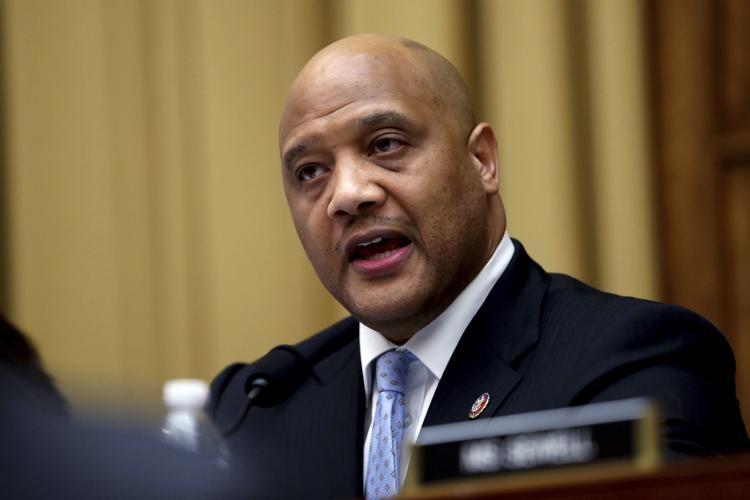 Indiana's 7th District: Includes most of Indianapolis
First elected: 2008 special election
Before Congress: Served on the Indianapolis and Marion County City-County Council
2018 election: Carson won by 30 points
Race rating: Solid Democratic
Notable: Carson succeeded his grandmother in Congress, winning a special election to fill the seat after her death. He was the second Muslim member of Congress.
Jackie Speier, D-California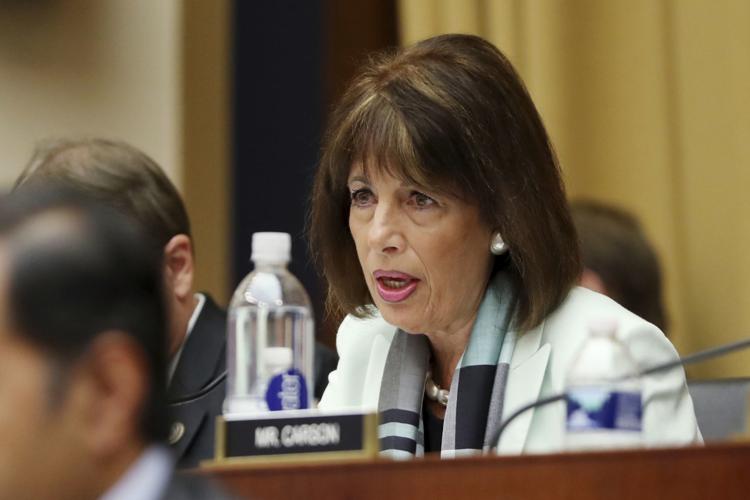 California's 14th District: Parts of San Francisco
Before Congress: Speier served in the California Assembly and Senate and ran unsuccessfully for lieutenant governor in 2006
2018 election: Speier won by 58 points
Race rating: Solid Democratic
Notable: Speier questioned of Taylor and Kent during the closed-door depositions, according to released transcripts. Before serving in state government, she worked as a congressional aide for former Rep. Leo J. Ryan, and she was shot on a fact-finding mission in 1978 to Guyana to investigate Jonestown, the home of the cult built by Jim Jones. Ryan and four others were killed in the attack. After the attack, Jones and more than 900 people in Jonestown drank a cyanide-laced drink, in what is now regarded as a mass murder.
Mike Quigley, D-Illinois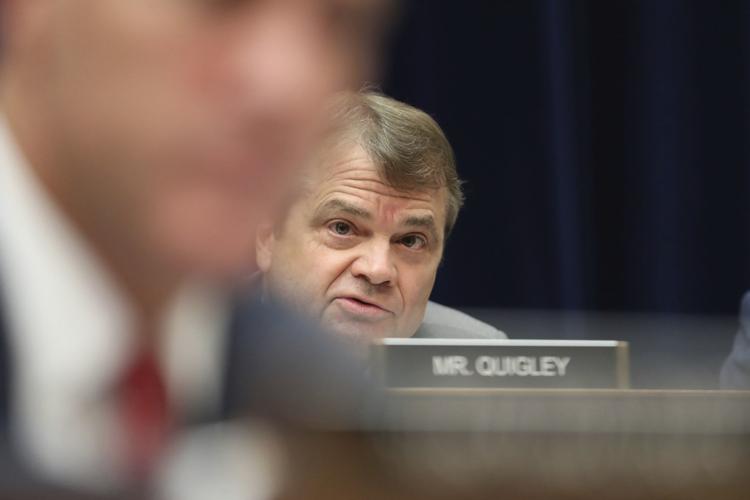 Illinois' 5th District: North Side of Chicago
First elected: 2009 special election
Before Congress: Served on the Cook County Board of Commissioners
2018 election: Quigley won by 53 points
Race rating: Solid Democratic
Notable: After Trump's "covfefe" typo in a tweet, Quigley introduced the COVFEFE Act, or the Communications Over Various Feeds Electronically for Engagement Act, which would preserve a president's tweets as part of the historical record. Quigley asked questions of Taylor and Kent during the closed-door depositions.
Eric Swalwell, D-California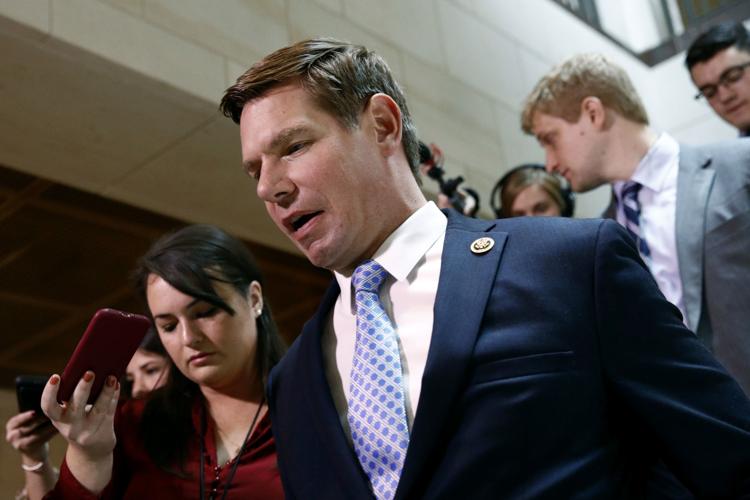 California's 15th District: East Bay
Before Congress: Served on Dublin City Council and worked as a county prosecutor
2018 election: Swalwell won by 46 points
Race rating: Solid Democratic
Notable: Swalwell was part of the crowded presidential field, making young leadership and combating gun violence the centerpieces of his campaign. But he dropped out of the race in July. Swalwell participated in closed-door questioning of Taylor.
Joaquin Castro, D-Texas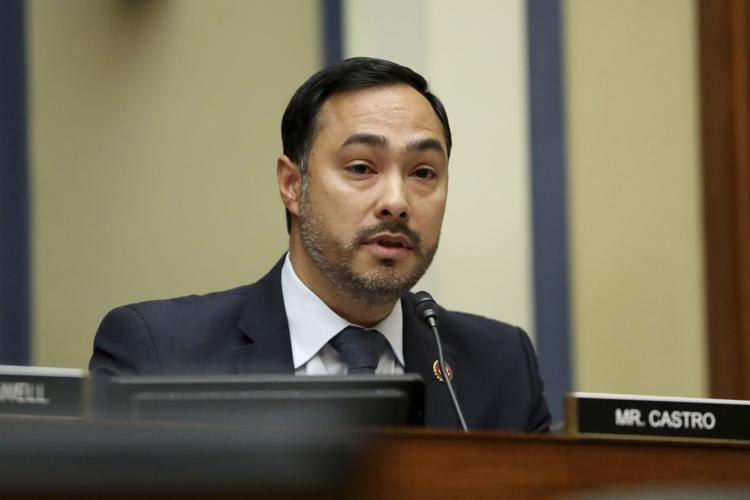 Texas' 20th District: Western San Antonio
Before Congress: Served in the Texas state House
2018 election: Castro won by 62 points
Race rating: Solid Democratic
Notable: Castro is Congressional Hispanic Caucus chairman. His twin brother, Julián, is running for president and Castro is a co-chair of his brother's campaign.
Denny Heck, D-Washington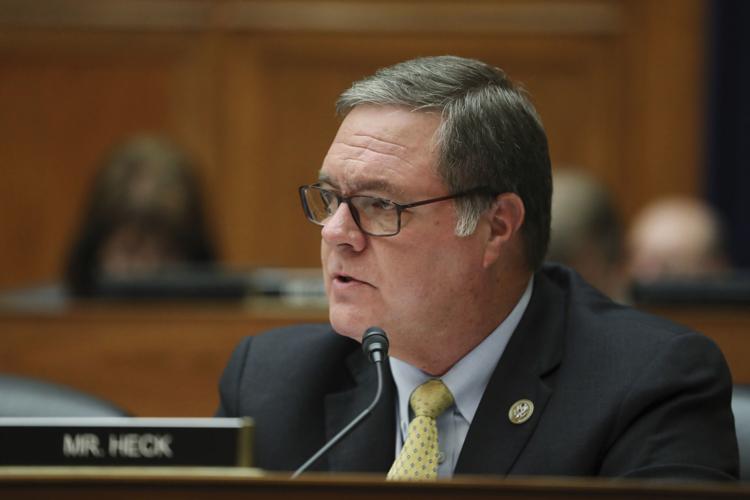 Washington's 10th District: Includes Olympia
Before Congress: Served in the Washington state House and was a former CEO and broadcaster for TVW, the state's version of C-SPAN
2018 election: Heck won by 23 points
Race rating: Solid Democratic
Notable: Heck served as recruitment chair for the Democratic Congressional Campaign Committee in 2016 and 2018, when Democrats flipped the House. He ran unsuccessfully for DCCC chair this year.
Peter Welch, D-Vermont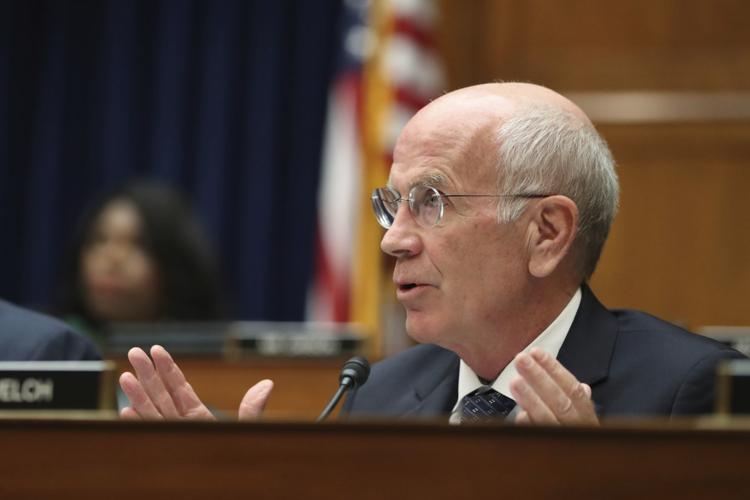 Vermont's at-large district
Before Congress: Served in the state Senate
2018 election: Welch won by 43 points
Race rating: Solid Democratic
Notable: Welch also serves on the Oversight and Reform Committee, which is also part of the impeachment inquiry. He is also a chief deputy whip.
Sean Patrick Maloney, D-New York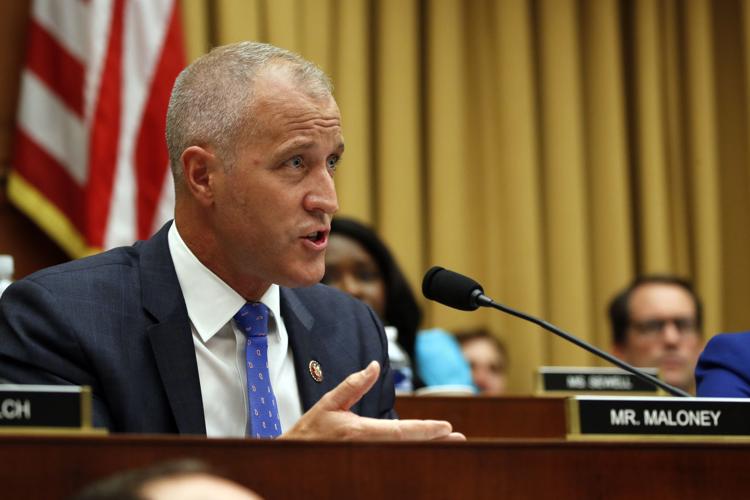 New York's 18th District: Hudson Valley
Before Congress: Aide to former New York Governors Elliot Spitzer and David Patterson
2018 election: Maloney won re-election by 11 points
Race rating: Solid Democratic
Notable: Maloney worked as former President Bill Clinton's staff secretary. He also ran unsuccessfully for New York Attorney General in 2006 and 2018.
Val B. Demings, D-Florida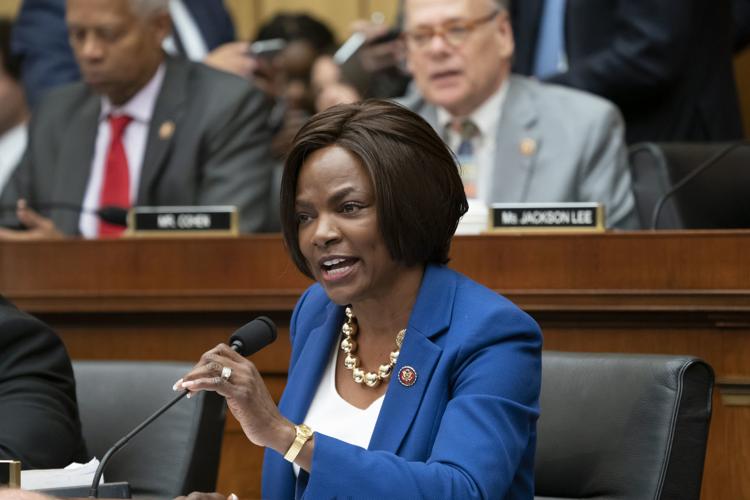 Florida's 10th District: Includes part of Orlando
Before Congress: Served as Orlando's police chief
2018 election: Demings did not face an opponent in 2018
Race rating: Solid Democratic
Notable: Demings supported opening an impeachment inquiry following the release of former special counsel Robert Mueller's report.
Raja Krishnamoorthi, D-Illinois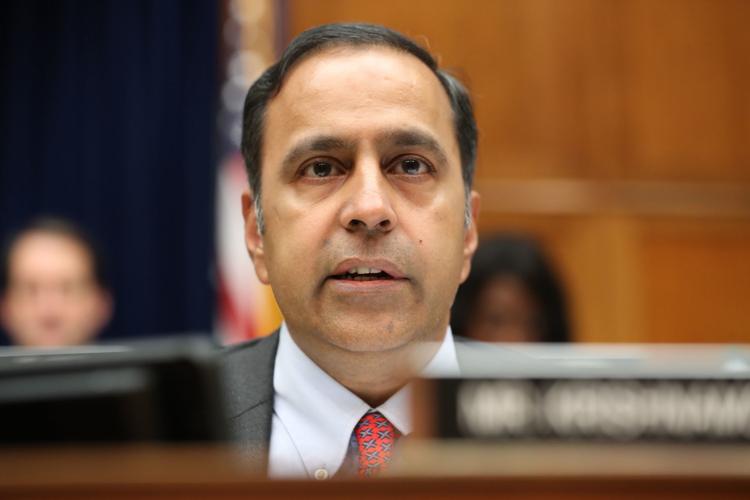 Illinois' 8th District: Northwestern Chicago suburbs
Before Congress: President of a tech company and deputy state treasurer
2018 election: Krishnamoorthi won by 32 points
Race rating: Solid Democratic
Notable: Krishnamoorthi is a member of both the Intelligence and Oversight committees and said the impeachment probe is a "sad moment" for the country but has pledged a diligent and transparent investigation.
The Republicans
Devin Nunes, R-California (Ranking Member)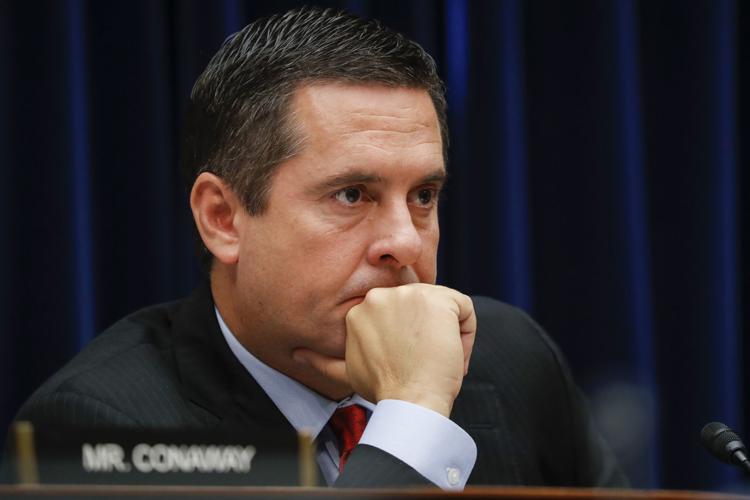 California's 22nd District: Central Valley
Before Congress: Served on the College of the Sequoias Board of Trustees ; California state director for the Agriculture Department's rural development program
2018 election: Nunes won by 5 points
Race rating: Solid Republican
Notable: As chairman of the Intelligence Committee in the last Congress, Nunes became known as a staunch Trump defender. He removed himself from overseeing two of the committee's investigations, one investigating Russian interference in the 2016 election and the other probing whether intelligence community collected information about the Trump campaign. The House Ethics Committee cleared Nunes in Dec. 2017 of allegations that he disclosed classified information.
K. Michael Conaway, R-Texas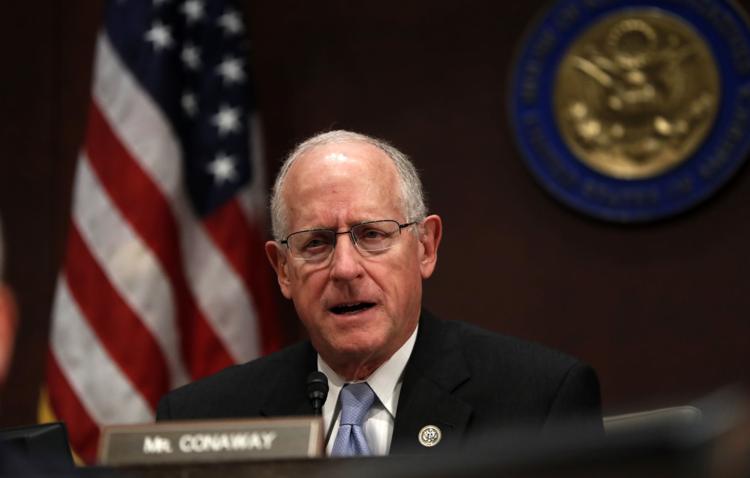 Texas' 11 District: Includes Midland and Odessa
First elected: 2004, retiring from the House
Before Congress: Served on the Texas State Board of Public Accountancy
2018 election: Conaway won by 62 points
Race rating: Solid Republican
Notable: Conaway temporarily took over the Russia investigation during the last Congress after Nunes removed himself.
Michael R. Turner, R-Ohio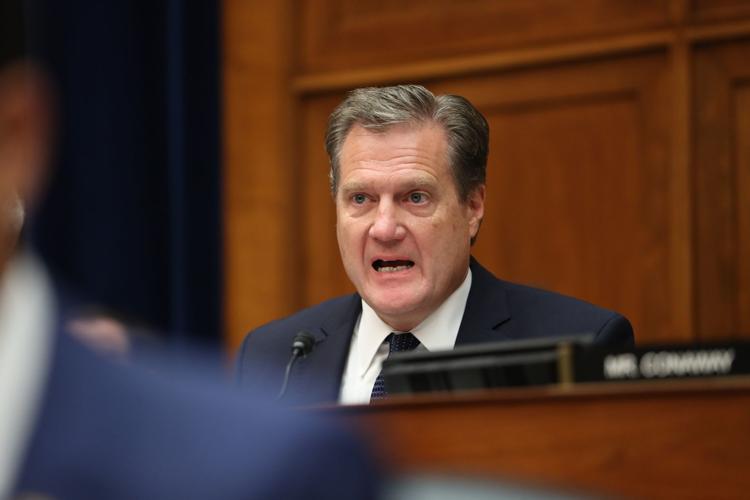 Ohio's 10th District: Dayton
Before Congress: Mayor of Dayton, lawyer
2018 election: Turner won by 14 points
Race rating: Solid Republican
Notable: Over the summer, Turner broke from his party and jeopardized his rating from the National Rifle Association to announce his support for ending sales of assault weapons to civilians, limiting the size of ammunition magazines and enacting red-flag laws to bar firearms from any individual considered an imminent threat to themselves or others. Turner said in a recent Intelligence Committee hearing that Trump's phone call with Ukrainian President Volodymyr Zelenskiy was "not OK."
Brad Wenstrup, R-Ohio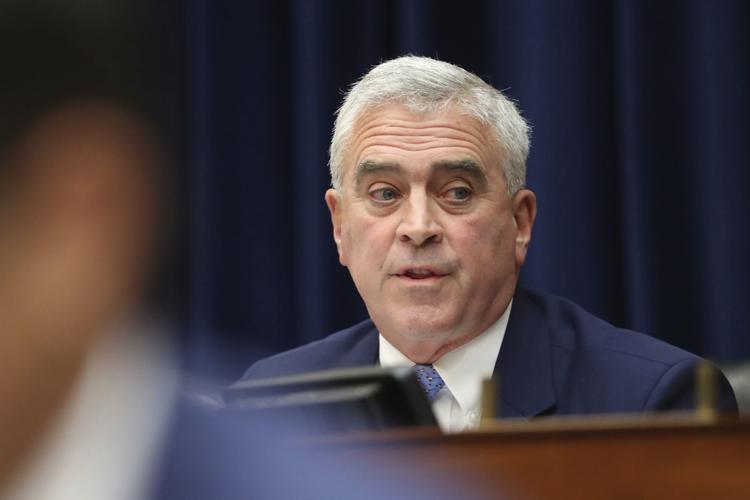 Ohio's 2nd District: Eastern Cincinnati and suburbs
2018 election: Wenstrup won by 16 points
Race rating: Solid Republican
Notable: Wenstrup was on the scene in 2017 when a gunman attacked Republicans practicing for a charity baseball game and treated GOP Whip Steve Scalise's wounds on the field before paramedics arrived.
Chris Stewart, R-Utah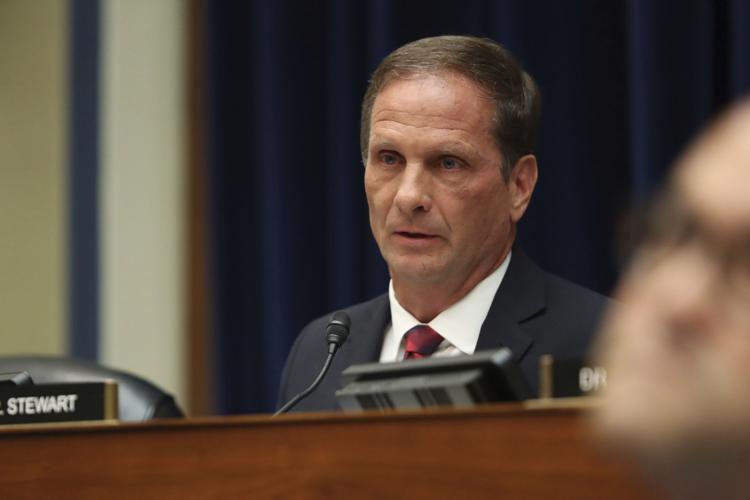 Utah's 2nd District: Most of Salt Lake City
Before Congress: Author and management consultant
2018 election: Stewart won by 17 points
Race rating: Solid Republican
Notable: Stewart's office confirmed to the Salt Lake Tribune that he only attended depositions conducted while Congress was in session and that he missed testimony from William Taylor, Marie Yovonovich, Kurt Volker, Fiona Hill and George Kent.
Jim Jordan, R-Ohio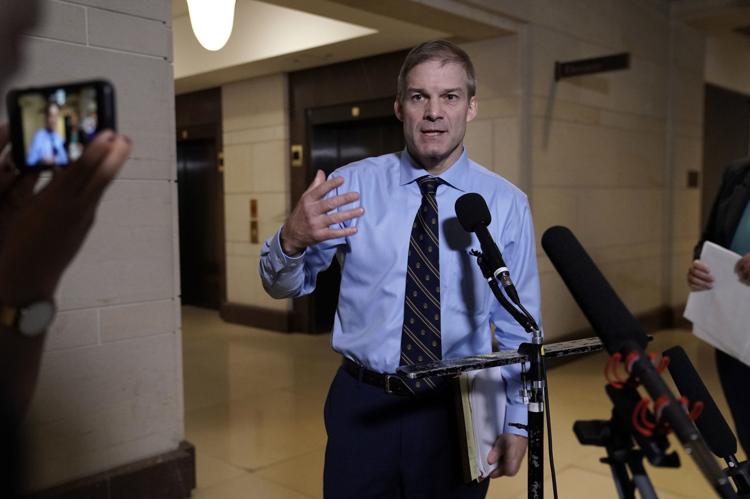 Ohio's 4th District: Northwest part of the state, includes Elyria and Lima
Before Congress: College wrestling coach
2018 election: Jordan won by a 30 point margin
Race rating: Solid Republican
Notable: A leading voice in defense of Trump as ranking member on the Oversight Committee, Jordan is temporarily assigned to the Intelligence Committee specifically for the impeachment inquiry. He was an active questioner of witnesses in the closed door depositions.
Elise Stefanik, R-New York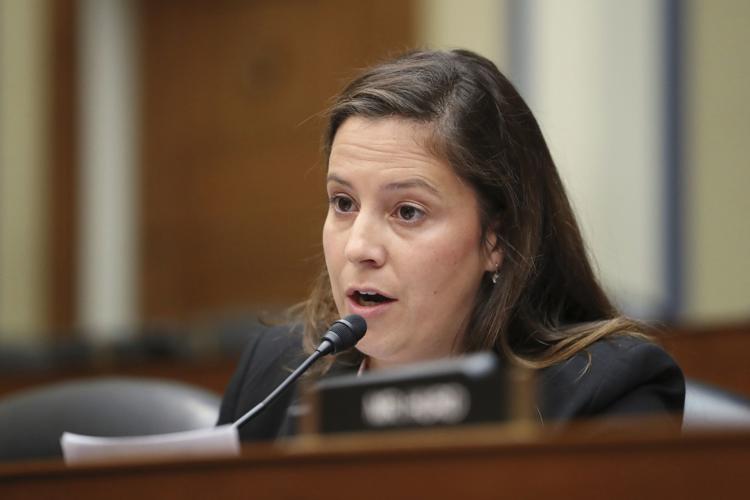 New York's 21st District: Northern part of the state, including Watertown and Plattsburgh
Before Congress: Worked as 2012 campaign aide to Mitt Romney and ran communications for a conservative think tank.
2018 election: Stefanik won by 14 points
Race rating: Solid Republican
Notable: Stefanik questioned witnesses in the closed-door depositions, including Lt. Col. Alexander Vindman. When Stefanik was elected in 2014, she was the youngest woman ever elected to the House. Stefanik is leading efforts to recruit and elect more Republican women to Congress.
Will Hurd, R-Texas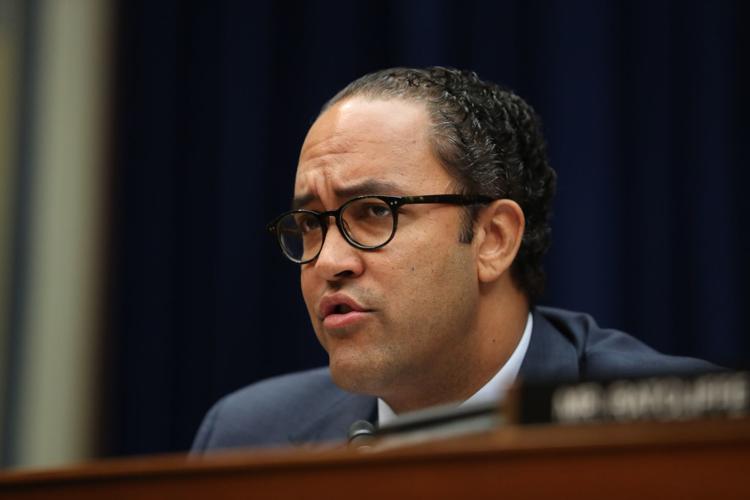 Texas' 23rd District: Stretches from El Paso to San Antonio
First elected: 2014, retiring from the House
Before Congress: Served as a CIA officer in Pakistan and Afghanistan
2018 election: Hurd won by less than half a point
Race rating: Lean Democratic
Notable: Hurd has said he believes the identity of the whistleblower should be protected, but would like more information about Schiff's contact with the whistleblower before the impeachment inquiry began.
John Ratcliffe, R-Texas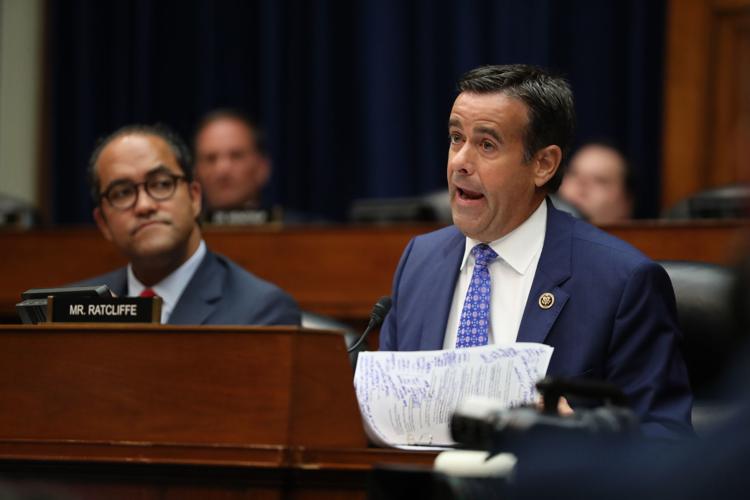 Texas' 4th District: Includes Sherman, Paris and Texarkana
Before Congress: Terrorism prosecutor and U.S. attorney
2018 election: Ratcliffe won by 53 points
Race rating: Solid Republican
Notable: Ratcliffe participated in questioning Taylor in the closed door deposition. He was under consideration for Director of National Intelligence for the Trump administration, but he withdrew his name amid questions about whether he was qualified for the job.
Trump did not state explicitly that he would hold back military aid or benefits to Ukraine unless he got what he wanted.
But he repeatedly stated that both his attorney general and personal lawyer would follow up with phone calls about the investigation he was seeking, and "we will get to the bottom of it."
Moreover, Trump's people were engaged in a systematic effort behind the scenes for months to get Ukraine to probe Joe and Hunter Biden and other Democrats. According to closed-door testimony, U.S. military aid was not to be resumed until Ukraine made a public statement committing to an investigation.
The 'rabbit hole'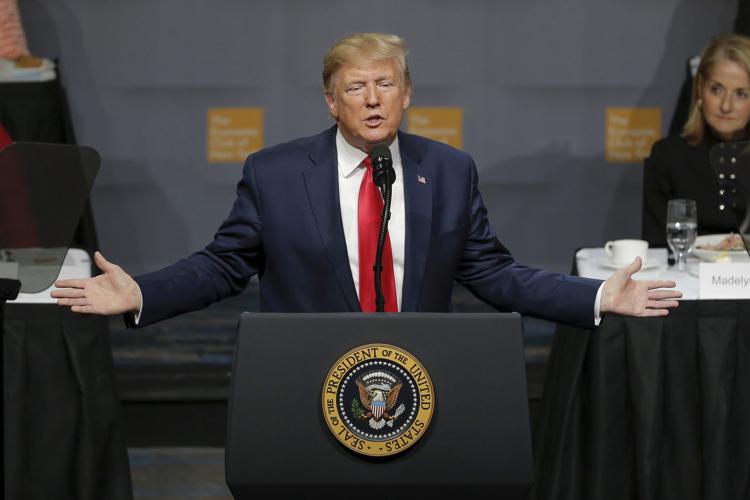 Trump's statements about Ukraine rest on two arguments, which House Republicans are echoing to varying degrees despite scant evidence behind the allegations.
One is that Joe Biden used the vice presidency to protect his son Hunter, who was doing business in that country. The other is that Ukraine colluded with Democrats to the disadvantage of the 2016 Trump campaign.
The first argument has this much going for it: Hunter Biden's position on the board of a Ukrainian energy company, while his father was serving as an emissary to that country, looked bad. Yet no wrongdoing by either Biden has been substantiated.
The second argument hangs on a fevered conspiracy theory that even some Trump officials have tried to bat away.
Trump's first homeland security adviser, Tom Bossert, said Trump was told by his staff that the theory was "completely debunked" well before the president pressed Ukraine to investigate it.
The theory resurfaced from GOP lawmakers in the closed impeachment hearings, exasperating Fiona Hill, an intelligence official from the Bush and Obama administrations who served as special assistant to Trump on the National Security Council until she resigned in the summer.
"It is a fiction that the Ukrainian government was launching an effort to upend our election," Hill testified. "I'm extremely concerned that this is a rabbit hole that we're all going to go down in between now and the 2020 election, and it will be to all of our detriment."
A right to due process
It's been a familiar refrain from Republicans throughout the impeachment inquiry: The proceedings are an illegal "sham" and a "coup," and Trump has a right to confront his main accuser, an anonymous whistleblower.
"Fake Hearing (trial) in the House, as they interview Never Trumpers and others, I get NO LAWYER & NO DUE PROCESS," Trump tweeted recently.
The House is conducting a hearing, not a trial, so no constitutional rights are being violated here.
Nor is there any illegal takeover afoot —the impeachment process is unfolding as outlined in the Constitution, which gives the House the sole power to impeach and the Senate the sole power to remove a president from office.
Trump is correct that he and his legal team are excluded from the public hearings beginning Wednesday, but he hasn't been charged with anything and has no constitutional right to be represented by a lawyer in this proceeding.
The hearings led by the House Intelligence Committee are akin to the investigative phase of criminal cases, generally conducted in private and without the participation of the person under investigation.
In future House Judiciary Committee hearings that presumably would result in the drafting of impeachment articles, Trump would be invited to attend and his lawyers could question witnesses and object to testimony and evidence, similar to the process in the impeachment proceedings against Presidents Richard Nixon and Bill Clinton.
If there is a Senate trial, Trump's legal team would defend the president against impeachment articles approved by the House in an environment that would look like a typical trial in some respects.
Where's the crime?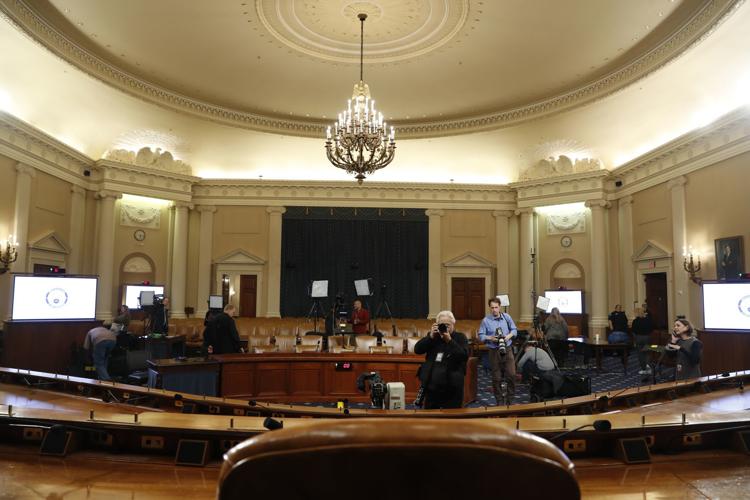 The hearings may feature debate over what constitutes a crime for purposes of impeachment. If so, that may be beside the point.
Under the Constitution, impeachment involves a political judgment about whether public officials have abused their office to the detriment of the country and therefore should be removed from that office.
A crime may establish that condition. But a president could still be subject to impeachment even if the conduct is not a crime.
Soliciting or accepting election help from a foreign entity is illegal. But it's not clear that the overseas investigation sought by Trump qualifies as an illegal campaign benefit. It does not need to qualify as one if Congress renders the judgment that it's an abuse of office.
'Shifty Schiff'
Expect Rep. Adam Schiff, the public face of Democrats' impeachment inquiry who will open the hearings, to be a frequent target of Trump and Republican lawmakers. Trump has even called on the intelligence committee chairman to be made to testify as a witness subject to cross-examination.
In the president's eyes, "Shifty Schiff" is guilty of almost everything: fabricating Trump's conversation with Ukraine's president, writing the whistleblower's complaint himself, treason. None of that is true.
"Didn't he pick the Whistleblower?" Trump tweeted Nov. 2.
"It's a scandal he knew before. I go a step further. I think he probably helped write it," Trump told reporters Oct. 2.
The whistleblower did speak to staffers on the House Intelligence Committee on procedural issues before filing the formal complaint that would trigger the impeachment inquiry. But Trump and his GOP allies are taking a big leap in asserting that Schiff schemed with the whistleblower to lodge the complaint.
Patrick Boland, a spokesman for Schiff, said that committee staff advised the person to contact an inspector general and to seek counsel, but that the committee did not get an early look at the complaint.
The whistleblower's lawyer, Mark Zaid, said the person had never met or spoken with Schiff about the matter.
Trump also has repeatedly claimed that Schiff "illegally made up a FAKE & terrible statement" about his Ukraine phone call, sometimes asserting that the California Democrat was then caught in "a total lie" after Trump released a rough transcript of the call. Trump has branded Schiff's acts treason.
Trump is exaggerating the episode and botching the timeline.
Schiff did so after the White House released a rough transcript of the call, not before. So people who read the official account knew Schiff was riffing from it, not quoting from it.
Trump loosely throws around accusations of treason, extending it, for example, to Democratic immigration policy and negative newspaper coverage.
Under the Constitution, treason occurs when a U.S. citizen, or a noncitizen on U.S. territory, wages war against the country or provides material support to a declared enemy of the United States. It is defined narrowly as part of an effort by the framers to prevent the government from using it as a reason to suppress political speech. No one has been convicted of treason since the aftermath of World War II.
The 'Never Trumpers'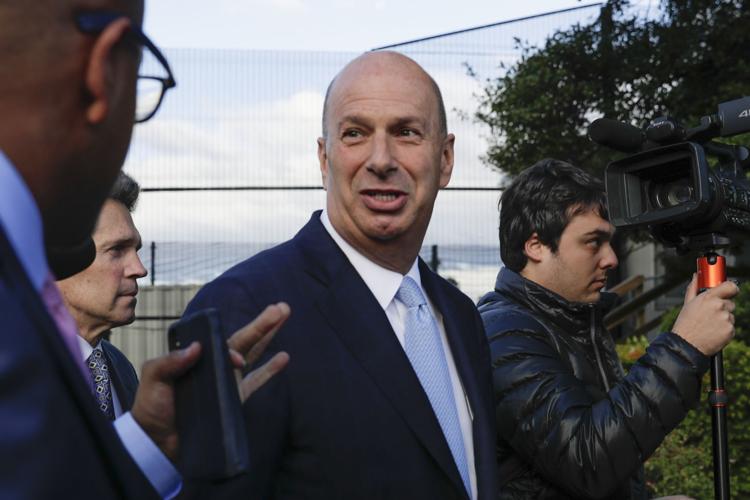 Trump says the arguments against him are "made up garbage by Shifty Schiff and the Never Trumpers!"
His point misrepresents the breadth of the testimony heard in the closed-door hearings. The witnesses are not all hostile to the president or part of a cabal against him.
Problematic testimony has come from people who worked assiduously to get Ukraine to do what Trump wanted. Among them: Gordon Sondland, a wealthy donor to Trump's 2016 campaign whose loyalty was rewarded with his appointment as U.S. envoy to the European Union.
Reversing a key point of his testimony, Sondland said he had conveyed to a Ukrainian official that the country's leadership would need to announce an investigation of the Bidens and Democrats as a condition of getting the military aid that Trump had frozen.
---
The Associated Press has been fact-checking politicians since 1996, when Bill Clinton was president. These are not opinion pieces but instead are straight-news items that adhere to AP's Statement of News Values. The AP encourages readers to reach out with comments, fact-checking suggestions and corrections at FactCheck@ap.org. Learn more about the team and how this content is produced at https://apnews.com/afs:Content:3835460002.