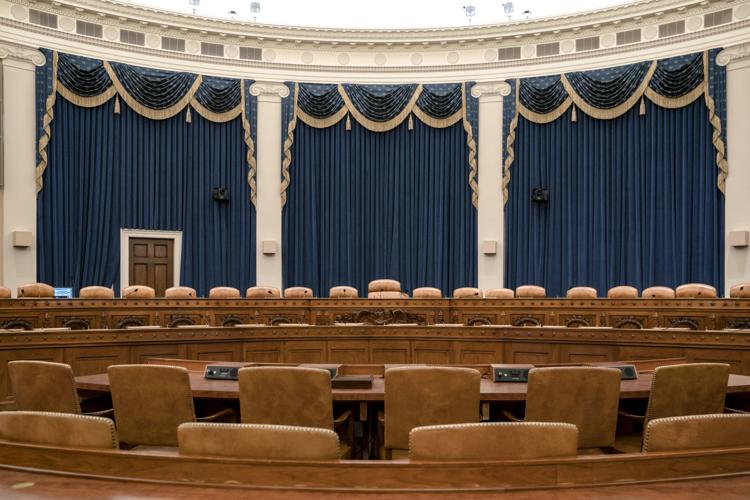 WASHINGTON — Most members of the House Intelligence Committee aren't household names, but they're about to be thrust into the national spotlight.
The committee this week begins public hearings in the House's impeachment inquiry, which is investigating whether President Donald Trump abused his office by withholding military aid to Ukraine in exchange for investigations into his political opponents.
On Wednesday, lawmakers will hear from two diplomats, William Taylor, the acting U.S. ambassador to Ukraine, and George Kent, the deputy assistant secretary of State for European and Eurasian affairs. On Friday they will hear from Marie Yovanovitch, the former American ambassador to Ukraine, who was abruptly removed from her post this spring.
The hearings will open with 90-minute rounds of questioning, led by Chairman Adam B. Schiff and top Republican member Devin Nunes or their designees, alternating between parties every 45 minutes. After the leaders' questioning ends, the remaining members — 12 Democrats and 8 Republicans — get five minutes each to ask questions or comment, alternating between parties.
Released transcripts show staff attorneys for the minority and majority took the lead on questioning witnesses during the closed depositions. They may play a substantive role in the public hearings, with cameras trained on these lawyers as much, or even more, than the elected officials in the room.
Members of the panel are not facing competitive reelections, according to race ratings from Inside Elections with Nathan L. Gonzales. The one lawmaker in a competitive district, Texas GOP Rep. Will Hurd, is retiring.
Meet the members of the Intelligence Committee: