Today is Saturday, May 30, 2020. Let's get caught up.
Top headlines from Friday's racial unrest: Protests, some violent, spread in major cities across the U.S.; the police officer who pressed his knee into George Floyd's neck was arrested; Trump walks back 'thugs' post; and more.
Read on for complete coverage of the unrest following the death of George Floyd, plus other top headlines in the news this morning.
---
Top stories
Demonstrators marched, stopped traffic and in some cases lashed out violently at police as protests erupted Friday in dozens of U.S. cities following the killing of George Floyd after a white officer pressed a knee into his neck while taking him into custody in Minnesota.
In Minneapolis, where a police precinct was burned the night before, peaceful protests picked up steam as darkness fell, with thousands of people ignoring an 8 p.m. curfew to walk streets in the southern part of the city. Some cars were set on fire in scattered neighborhoods, business break-ins began and eventually there were larger fires. As a pair of restaurants and a Wells Fargo branch were set ablaze, a heavy contingent of National Guard, state troopers and police moved in, some on foot and some in vehicles.
Friday night's developments ...
Georgia's governor declared a state of emergency in one county to activate up to 500 members of the state National Guard "to protect people & property in Atlanta." After hours of peaceful protest in downtown Atlanta, some demonstrators suddenly turned violent, smashing police cars, setting one on fire, spray-painting the iconic logo sign at CNN headquarters, and breaking into a restaurant. The crowd pelted officers with bottles, chanting "Quit your jobs." At least three officers were hurt and there were multiple arrests, Atlanta police spokesman Carlos Campos said.
Protesters broke into the police headquarters in Portland, Oregon, Friday night and authorities said they lit a fire inside as a rally over the death of George Floyd in Minneapolis turned violent.
Protesters gathered outside the White House, with President Donald Trump inside, and some tried to push through barriers set up by the U.S. Secret Service along Pennsylvania Avenue.
As unrest spread across dozens of American cities on Friday, the Pentagon took the rare step of ordering the Army to put several active-duty U.S. military police units on the ready to deploy to Minneapolis.
One person was killed in downtown Detroit after someone in an SUV fired shots into a crowd of people protesting George Floyd's death in Minneapolis custody, a Detroit police spokeswoman said Saturday.
In Phoenix, Denver, Las Vegas, Los Angeles and beyond, thousands of protesters carried signs that said: "He said I can't breathe. Justice for George." They chanted ""No justice, no peace" and "Say his name. George Floyd."
In Houston, where George Floyd grew up, several thousand people rallied in front of City Hall.
Click on the links below for full versions of these stories.
---
More top stories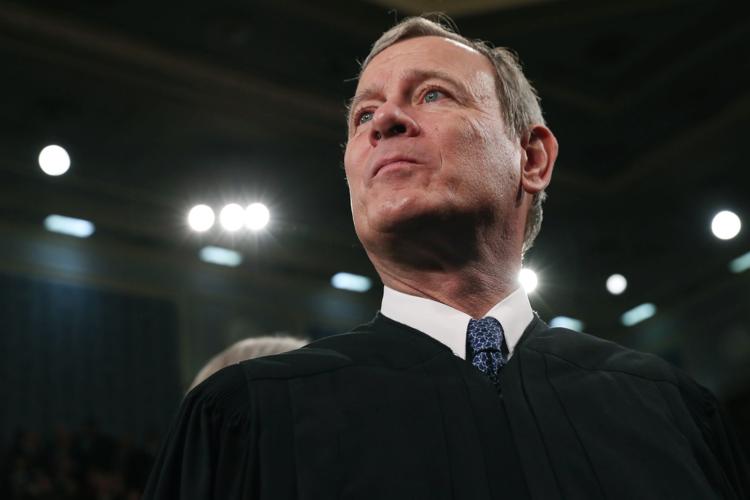 Supreme Court rejects challenge to limits on church services
A divided Supreme Court on Friday rejected an emergency appeal by a California church that challenged state limits on attendance at worship services that have been imposed to contain the spread of the coronavirus.
Over the dissent of the four more conservative justices, Chief Justice John Roberts joined the court's four liberals in turning away a request from the South Bay United Pentecostal Church in Chula Vista, California, in the San Diego area. Read the full story here:
Links to more stories this Saturday morning
Today's SpaceX launch
SpaceX and NASA will get two chances this weekend for historic launch.
Image of the day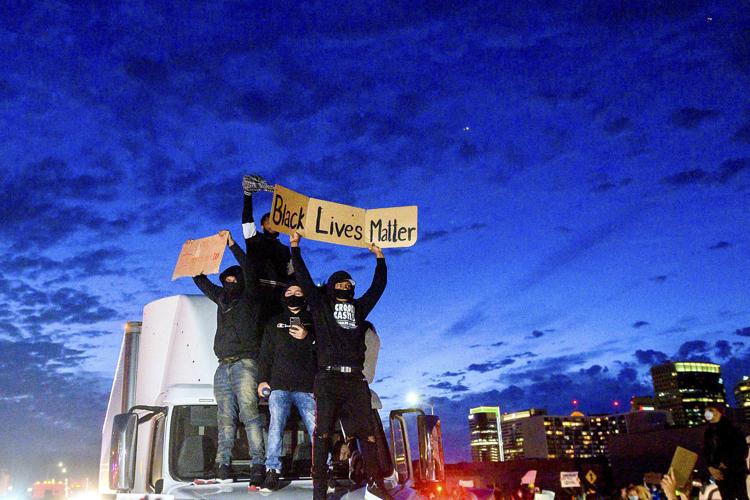 On this date
Ten people were killed when police fired on steelworkers demonstrating near the Republic Steel plant in South Chicago, and more events that ha…
Here's a look back at sports happenings on this date in history, May 30:
Photos: Scenes from Friday's demonstrations
Be the first to know
Get local news delivered to your inbox!